TopGolf – The Ultimate Location for Golfers
TopGolf – The Ultimate Location for Golfers. We are home from our first visit to TopGolf in West Chester, OH and I have to say, this is the ultimate location for golfers! As you know we recently moved to Berea, Ky. Our home backs up to the Berea Country Club and our family couldn't be happier. My husband and I grew up golfing so for us moving to this house has been a dream come true. My hubby likes to go out and play golf on most days and I often join him or play earlier in the day with my son.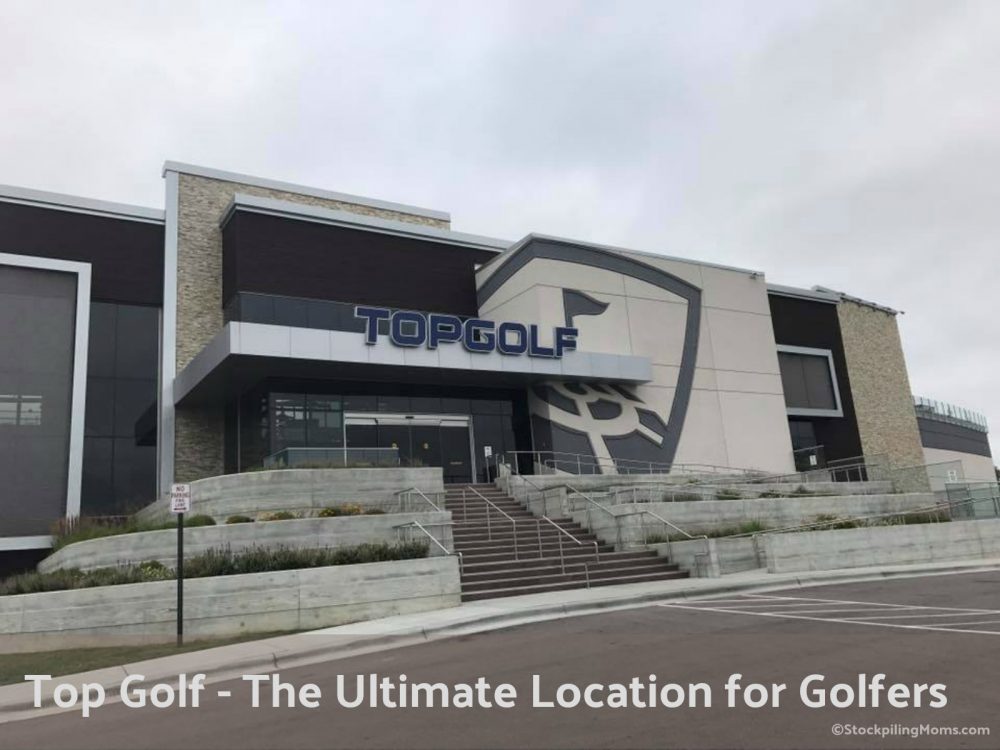 My son just recently started playing golf. For his family day celebration, he asked if we could go to the driving range. I thought, we can do better than that! So, we surprised him with a trip to TopGolf. We were all really impressed with TopGolf. Not only does it offer a dream come true for avid golfers, but there is also lots to do for those who don't golf or just like to have fun.
TopGolf offers a variety of levels to their golf games. It can easily be a great destination for someone who is new to golfing or someone who really wants to improve their golf game. They have a delicious menu to choose from when it comes to food.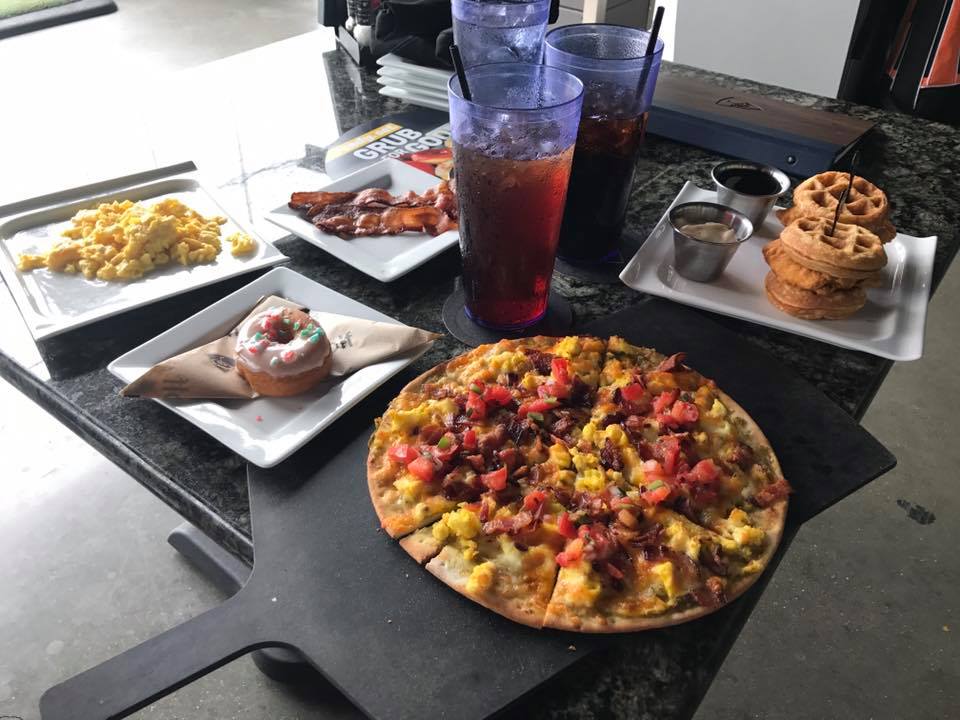 We enjoyed breakfast the day that we went to TopGolf, and it was so good. I couldn't believe they even offered a gluten free breakfast flatbread! TopGolf would be a great location.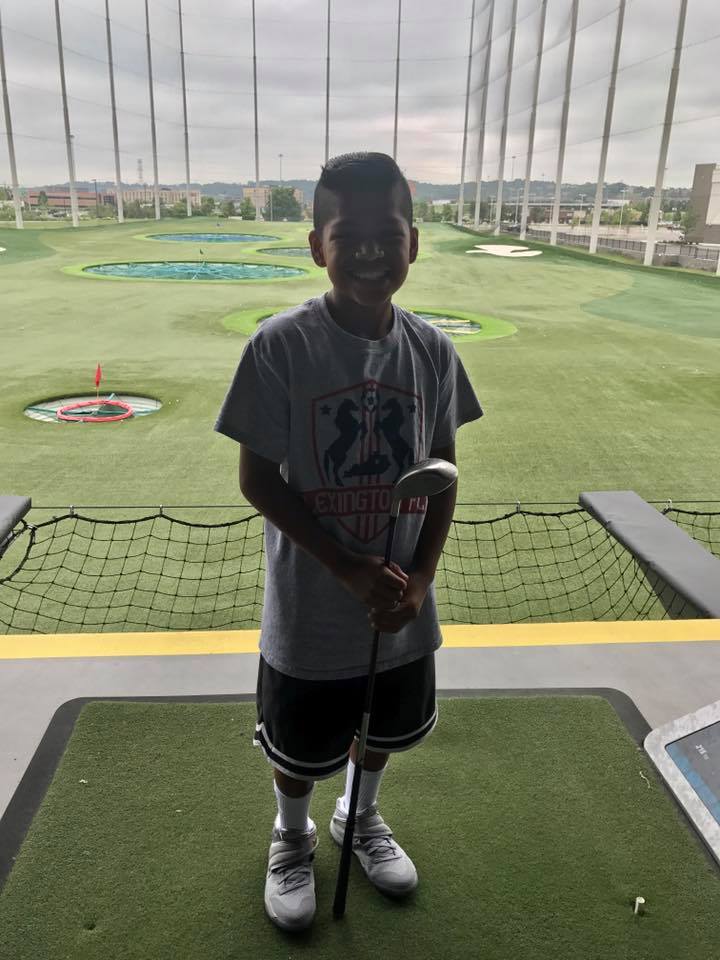 In addition to the TopGolf games they have a wide variety of other games. They had pool, video games, bucket ball and so much more! These were all free to play! So you literally could pay for 1 hour of TopGolf and then spend as much time as you want playing the variety of games. It is also great when they are on a wait because you can play the free games while you wait for a golf bay to open up.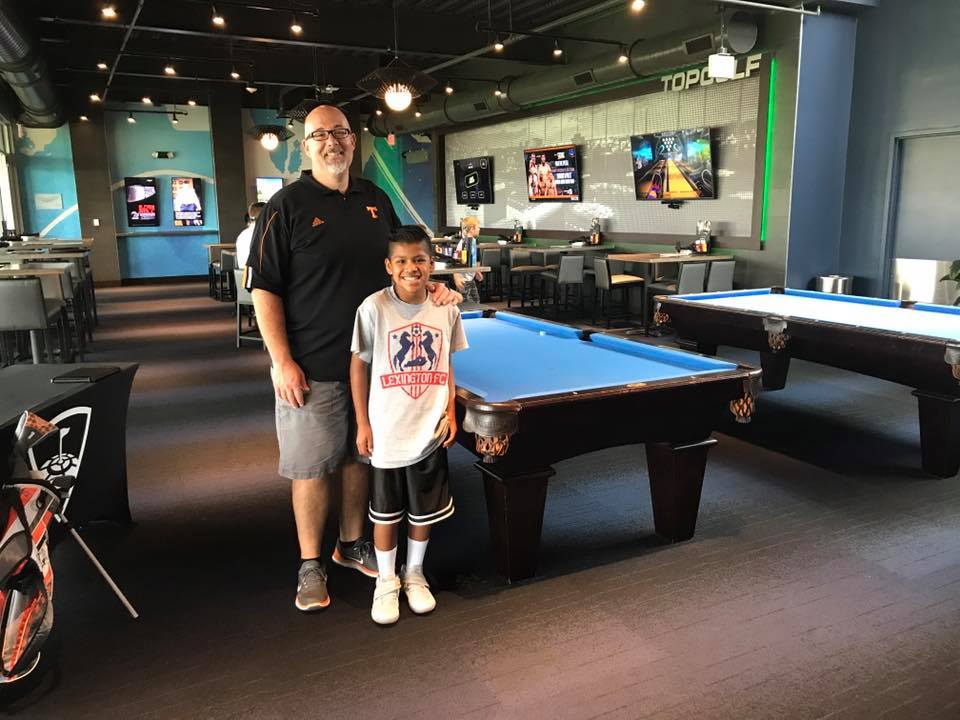 In addition they offer live music on Friday and Saturday nights. This is a great destination for a date night or a family night out! Do keep in mind they charge a one time $5 membership card processing fee, per person before you play. Be sure to keep your card because it is a lifetime card once issued. Our family have TopGolf two thumbs up and we will definitely return to play again!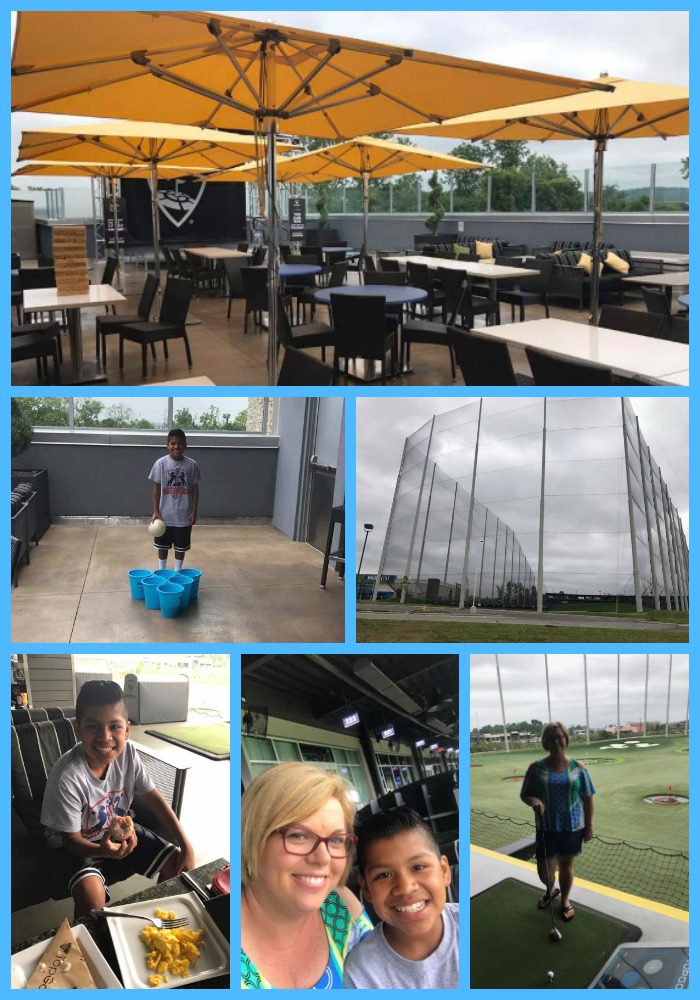 Disclosure: TopGolf provided us an hour of free golf and breakfast for my family. All opinions are 100% my own.
Melissa is a football and soccer mom who has been married to her best friend for 24 years. She loves sharing recipes, travel reviews and tips that focus on helping busy families make memories.