How We Paid Cash For Our Disney Vacation
How We Paid Cash For Our Disney Vacation. In late 2008 we made the switch to stockpiling. Shortly after we started stockpiling we went from spending $450 – $500 a month to spending $130 on average in groceries. With this savings we decided to start a "Disney Fund". Each month we deposited $150 into the "Disney Fund" account.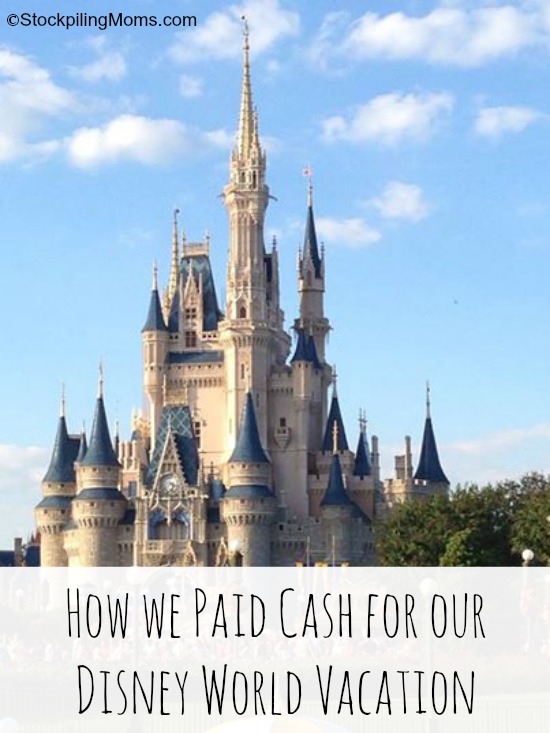 As you know going to Disney is not cheap so we decided by saving and paying cash for the trip was the way to do it. By stockpiling we saved $3600 from our family budget in 2009. In 2010 we saved an additional $4000 from our family budget by stockpiling. We decided that our goal would be to go to Disney in 2011 paying CASH for the trip. We are very excited to say that we met our goal!
How We Paid Cash For Our Disney Vacation
By strategically using coupons and matching coupons to items on sale we were able to pay cash for our Disney Vacation. When an item is at "rock bottom" that is when you stockpile. Stockpiling is a strategic game. The objective is to "match" grocery sale prices to your coupons to take advantage of when your groceries are at the very lowest price or what we call "rock bottom". This is when you stockpile. Stockpile when the price is free or close to free (70% off). You purchase in a quantity to last your family until the item can be purchased again at rock bottom.
By banking the money from our budget each month that we "used" to spend on groceries we were able to save without impacting the rest of our family budget. We deposited $150 from our "normal" grocery budget into our Disney Fund each month. We are very excited that we were able to save the money in just 2 years for our family vacation to Disney World!
Planning is KEY:
When it came time to plan our vacation we priced the vacation through several avenues. We priced through AAA, two Disney Travel Agencies and through renting DVC points. In the end the best price came through with a Travel Agent. We made the decision to go not during peak season for several reasons; it less expensive, it is not as crowded and because of the heat. In addition I scoured the Disboards and found a code to use which saved us 30%! Always look for a code before you book. The Travel Agent we booked through was able to use the code and came in lower than all of the other prices so that is who we booked with.
I wanted to share this with you because I tell people all of the time how Stockpiling has changed our lives! If we did not stockpile we would not be going on this dream vacation to Disney by paying cash!
You may want to check out our Stockpiling 101 Series.
We are very excited about our upcoming trip and I can't wait to share more tips and planning strategy with you.
Disney Tips:
Tips for Planning Your Disney Vacation
Travel Articles:
How to save money at Kings Island
How to Save Money at Disney & Tips for Planning
Tips for Saving Money on Air Travel
Stockpiling Moms can be found in all your favorite places. Hop on over to Instagram and follow the fun. We love posting memes, family fun, travel, and whatever we are feeling that day. Pinterest is also an amazing place to visit Stockpiling Moms. This is where you can pin all your favorite articles from our Food, Travel & Lifestyle Blog.
Melissa is a football and soccer mom who has been married to her best friend for 24 years. She loves sharing recipes, travel reviews and tips that focus on helping busy families make memories.