Why You Should Visit Christmas at Dollywood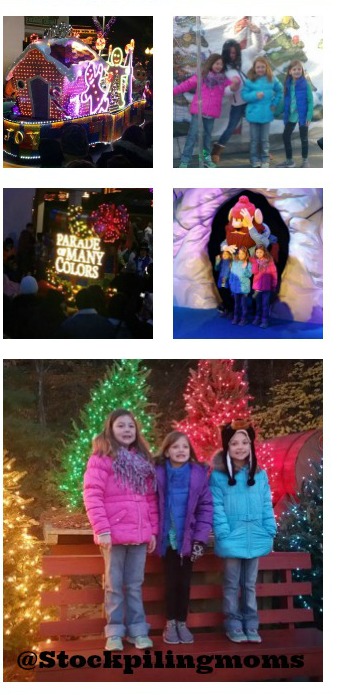 Why You Should Visit Christmas at Dollywood. Christmas is one of my favorite times of year. I recently had the chance to visit Christmas at Dollywood and have a fun filled day with the family. Visiting Dollywood during Smokey Mountain Christmas is a wonderful experience.
I was really overwhelmed at first by all the things there were to do. Rides, shows, interactions, lights everywhere, and the delicious smells of all the food. What would we do first? We went for the rides which I discussed in a previous article called Top Ten Reasons to Visit Dollywood. The girls had great time riding, but it was really cold that day! Don't forget to bundle up if you visit Dollywood this time of the year.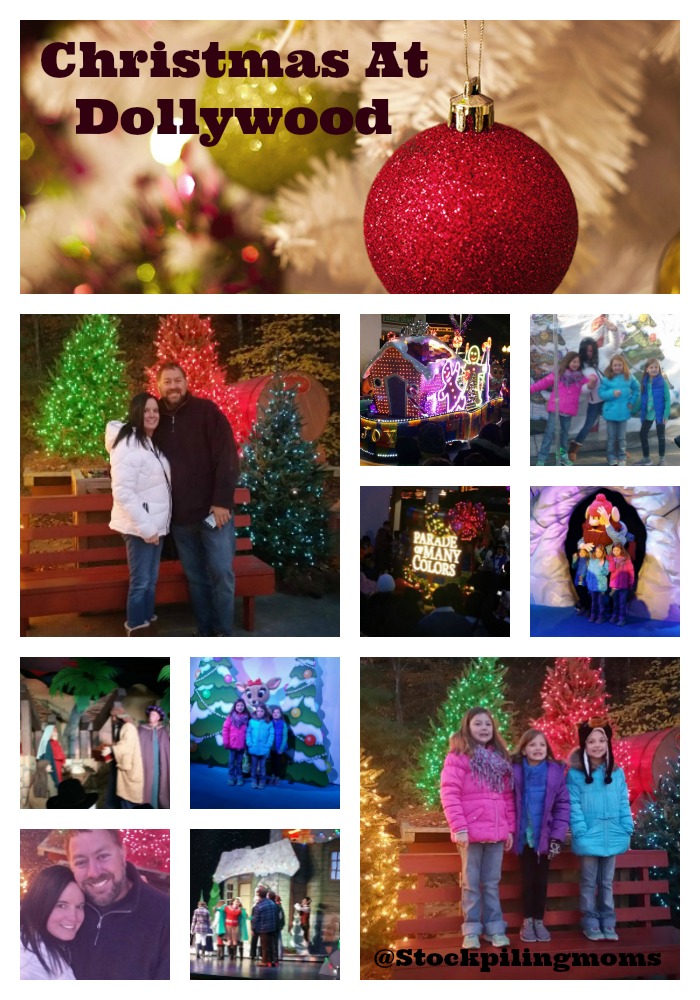 We went to several shows but hands down my favorite was 'Twas the Night Before Christmas! It was a new age twist on the beloved tale. We all are looking for our Christmas miracle this year. It was a show for the whole family, and we stayed warm for 45 minutes! We had a cup of hot chocolate and enjoyed the show! I do have to say it was probably one of the best cups of hot chocolate I have had in a very long time!
Christmas at Dollywood – Pigeon Forge, TN:
O'Holy Night was close in the running for the favorite show. I am so impressed with the talent of guitarist's voice. Absolutely beautiful! He had that light lovely twang of my favorite old country music artists. The children, in all the shows, are some of the most talented children I have seen in a while. This Christmas Story is sure to touch your heart. This is an outside covered Venue but was very comfortable with the heaters they have placed inside. This is 20 minutes you will not regret!
It's A Wonderful Life is based on the timeless holiday story we have heard and watched through the years. A perfect story of love and generosity! We all could use some help remembering the true value of life sometimes. This performance is located at the Showstreet Palace Theater right in front of the main entrance of the park and last about 55 minutes. I HIGHLY recommend you get there very early and stand in line if this is a must during your visit. We got there about 30 minutes early and missed the first performance.
If you are looking for a traditional Southern Gospel Christmas, you need to head on over to the Kingdom Heirs: The Heart of Christmas! You will get yourself in the Christmas spirit as you listen to your favorite Christmas hymns and songs. This is a 40-minute show you will not want to miss!
We all had a ball in Holly Jolly Junction. It was exciting to meet Rudolph and his friends. I don't know who was more excited to see those reindeer! Get your camera ready and take your lasting memories. I am not a fan of extra cost, but we gave in a couple times. It doesn't cost anything to take your own picture, but we couldn't leave without playing a couple of reindeer games. The games were $5, and everyone gets a prize. My favorite part of this was the huge snow globe outside of Holly Jolly Junction. It is tucked behind the exit so make sure you look for it! The gentleman prompted us to do different things while inside. We had the best time acting silly and striking a pose!
Most Important thing to attend on my list was the Parade of Many Colors. The lights were amazing, and the kids will LOVE it! Do not miss this parade. It is an amazing ending to an amazing day!
There are so many wonderful things about Dollywood, and I could go on forever. We always have made amazing memories here. I have been several times over the years with friends, parents, the kids, and whoever will go with me. I have had different experiences every time.
I am such a food and snack person so I wanted to give you a few stops you don't want to miss!
Spotlight Bakery and Sandwich Shop has the most amazing cinnamon rolls I think I have ever had!
Sweet Shoppe "Dollywood's master candy makers entertain at the Candy Shop, making fudge, brittle, potato candy, caramel and candied apples and Dollywood's own recipe for Smoky Mountain Mud." says Dollywood and this is certainty the truth. I love all things chocolate and this is my heaven!
Aunt Granny's Buffet There is something here for everyone and some really fantastic desserts. Best of all it is all you can eat and they haven't kicked me out yet! All-You-Care-To-Eat Lunch & Dinner Buffet including drink Regular (Ages 12+) – $16.99* Child (Ages 4-11) – $8.99* *Prices do not include tax.
Vegetarian Menu – salad bar and some items on the buffet
Disclosure: Dollywood PR did provide us with tickets to the park but all opinions are 100% my own.
Shelley is a boy mom, marine wife, and is blessed with an amazing family. She loves sharing recipes, travel reviews and tips that focus on helping busy families make memories.