Tips for Saving Money on Air Travel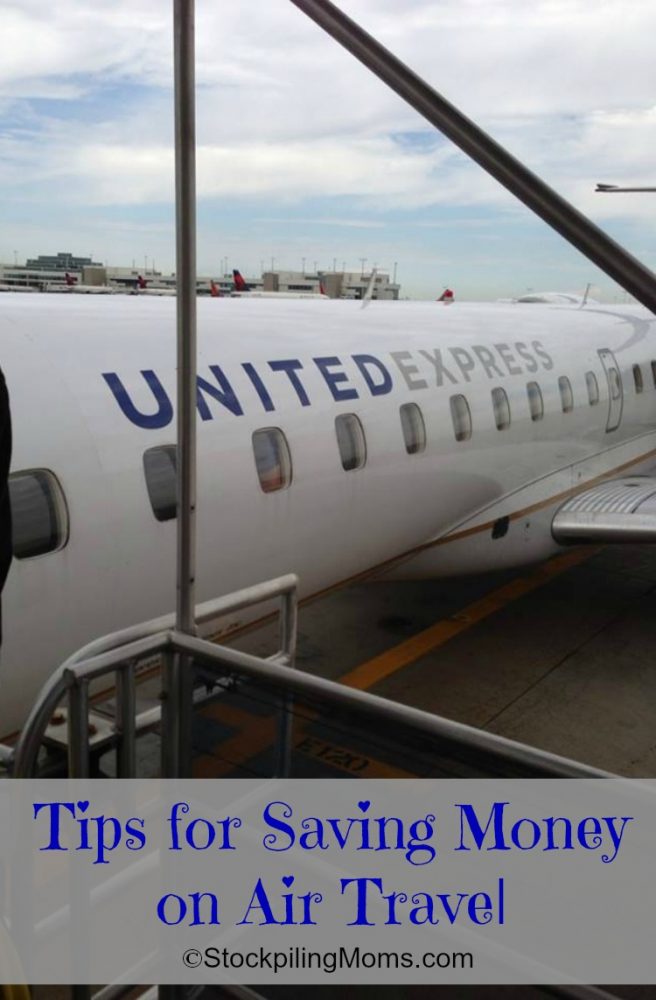 Tips for Saving Money on Air Travel. It is never too early to start thinking about summer vacation! In fact, doing some planning now can really save you money. There is no doubt about it- air travel is expensive. Here are some tips to help you save on air travel.
Tips for Saving Money on Air Travel:
Start researching plane tickets well in advance of your travel dates. For your initial search, use sites like Travelocity or Expedia. Find the airlines that is offering the best deal and then head on over to their website (i.e., United, American Airlines or Southwest). Sometimes you can get a better deal going directly though the provider.
Track the prices for a few weeks. Generally buying in advance will net you the best deal. However, prices can vary greatly day by day. Tracking prices for a few weeks will give you an idea of what to expect. If you see a dramatic price drop- buy!
In my experience, buying tickets in the middle of the week will score you the best deal. I find Tuesday to be "the day" to purchase.
Departure and returning dates make a difference. Try to avoid weekend departures and returns for the best deal.
If your travel dates are not set in stone, search using that flexible date feature. Sometimes departing a day or two earlier will significantly reduce the price.
If you find a good deal, make sure to look at the layover times if it is not a direct flight. If it is less than an hour layover, I don't book the flight no matter how good the deal is. There are too many factors that play a role in on time arrivals and departures. Missed flights are no fun!
Take the checked baggage fee into consideration. Many airlines charge for checked baggage.
Check cash back sites like Ebates before you make a purchase. Some airlines, like Southwest, offer 3% cash back!
Doing a little travel research and planning ahead will save you money on air travel. Check multiple websites in order to score the best deal.
Travel Articles:
Melissa is a football and soccer mom who has been married to her best friend for 24 years. She loves sharing recipes, travel reviews and tips that focus on helping busy families make memories.