Visit Kings Island, Cincinnati, OH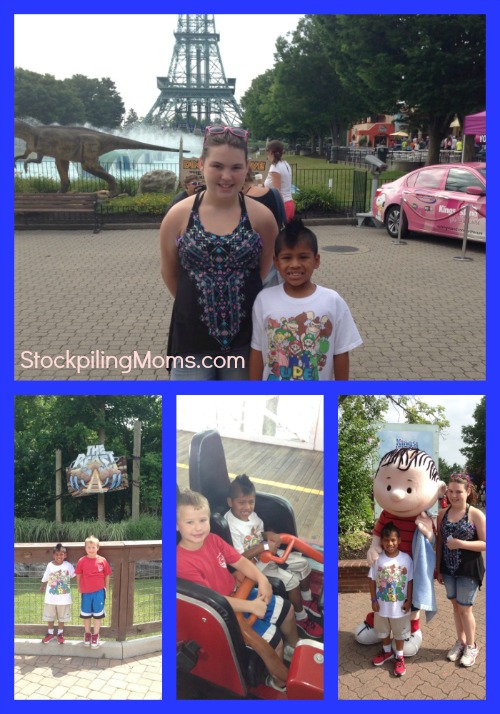 Visit Kings Island, Cincinnati, OH if you are looking for a family fun adventure for your family. In case you are planning a visit to King's Island I wanted to share with you some tips and advice. We love King's Island. This year it is a BIG year for us – Peyton is 48″ tall and can ride the BIG rides now. He has always been a thrill seeker so I thought this would be a game changer for him and I was right. He is in LOVE with the thrill rides!
Visit Kings Island, Cincinnati, OH:
I am asked all of the time how I save money at King's Island. I think the best answer to that is to invest into a season pass. If you think you will go to Kings Island and or the Water Park at least twice in a season, then it is worth investing in a season pass. If you don't want to invest in a season pass, be sure to look at Kroger and online for discounts.
Why? Free parking is included in the cost of the season pass, you don't have to feel obligated to stay all day and you can get in early for specific rides with the season pass admission. We personally like to arrive for the early ride time then head over to the water park and we are ready to leave by 5:00 pm. There is no obligation for us to stay all day and with our pass it is a great summer fun activity.
This season King's Island offers some great new shows which are nice way to take a break and cool down while you are at the park. We give Kings Island 5 stars for a Mom's Road Trip stop! We will be coming back for years to come!
Some additional tips for how to save money at Kings Island:
1. Pack Water Bottle Waters and bring them inside to the park
2. Pack a cooler and picnic outside of the park to save money
3. Pack snacks and drinks to eat on the way home so you don't have to stop
4. Purchase the refillable cups and then purchase the unlimited refills for $.99 while you are at the park. Just get one or two and share them with the family!
5. Purchase the refillable snack tubs and then pay for a refill (cotton candy or popcorn) when you are at the park.
6. Take advantage of the season pass discounts on meals and inside of the park
7. If you have a food allergy or gluten intolerance or Celiac Disease you can bring your own food into the park.
8. Take advantage of the new Kings Island Fun Perks (update No Longer Available)
9. Bring your own glow sticks to save money if you are staying for the fireworks!
10. If you are not a season pass holder then purchase discounted tickets online before you go or at local Kroger stores.
11. Ask for a free water or ice. You can go to most any concession stands and ask for free water and ice. The cups are really small but if you bring your own cup, they will fill it for you. Another tip is to bring a water flavor enhancer to add to it.
12. If you are coming up and can afford to spend the night you can enter the park the night before your ticketed admission for only $10 – check out this offer online. It is a good deal!
You may want to check out Shelley's review of Great Wolf Lodge, Mason OH too! She has some great tips for saving money!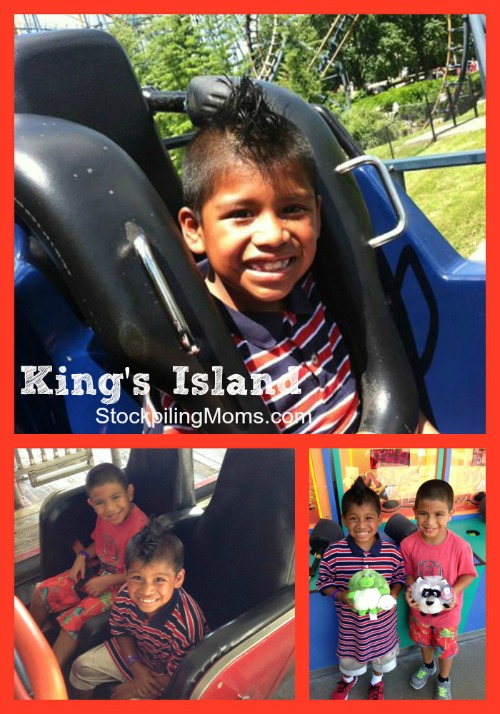 Travel Articles:
How to Save Money at Disney & Tips for Planning
Tips for Saving Money on Air Travel
Melissa is a football and soccer mom who has been married to her best friend for 24 years. She loves sharing recipes, travel reviews and tips that focus on helping busy families make memories.