Uses and Benefits of Essential Oils for Serenity
Check out these uses and benefits of essential oils for Serenity. Essential Oils can be used for calming and serenity. This is a calming blend made of Lavender, Roman Chamomile, Sandalwood, Marjoram, Vanilla and Ylang Ylang.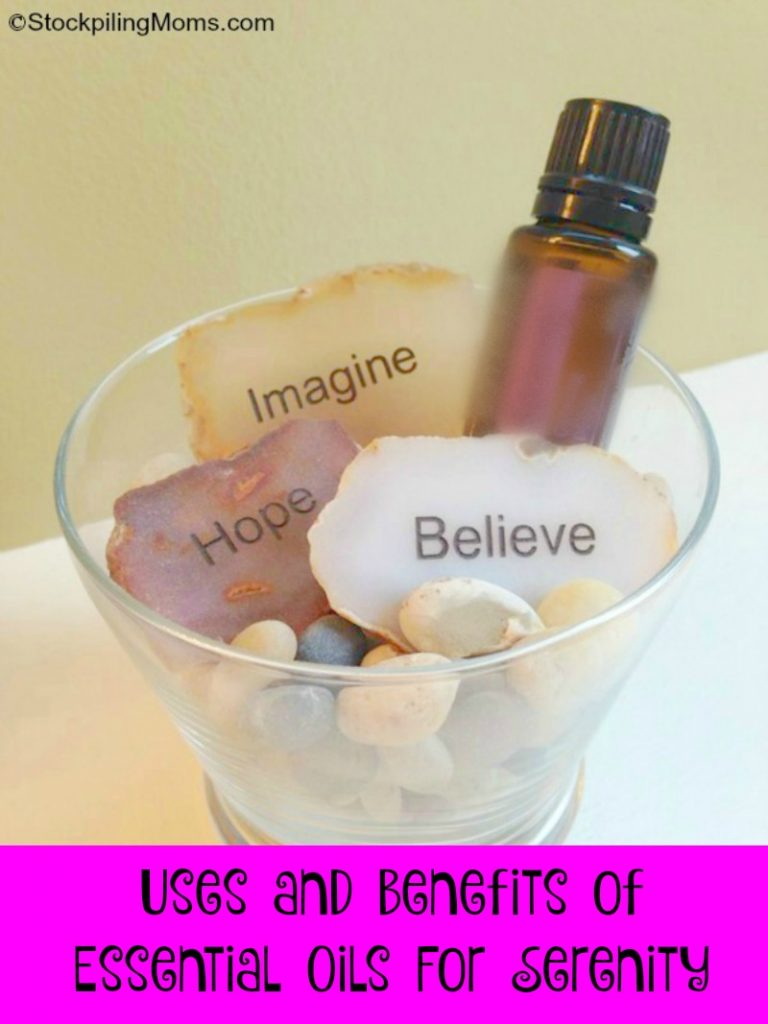 It is perfect for children and bedtime and can be applied topically with a carrier oil. It helps with sleep, rest and relaxation. It helps with stress management and will calm you down during a rough day. This is one of my favorite essential oils.
Uses and Benefits of This Blend Of Essential Oil Used For Serenity:
• Creates a perfect escape with its calming, renewing fragrance
• Promotes relaxation
• Diffuses into a subtle aroma, ideal for relaxation
• Lessens feelings of tension and calms emotions
How to use:
Diffuse for soothing and calming; it is especially effective if used before bedtime to induce a restful sleep.
Apply topically with light massage to feet or temples for stress relief and to increase a sense of well-being.
Apply topically to feet at bedtime to calm and aid in restful sleep.
This is one of my favorite essential oils for bedtime. It is a nice oil to diffuse or to place in a water bottle and spritz the bed sheets with. I hope it helps bring peace and calming into your life like it has for me!
Disclosure: We are NOT providing medical advice. Always consult your physician for medical treatment. The advice shared in this page has not been evaluated by the FDA. The products and methods recommended are not intended to diagnose, treat, cure or prevent any illness or disease, nor is it intended to replace proper medical help.
Additional Essential Oils Posts:
Uses and Benefits of Lavender Essential Oil
Use and Benefits of Lemon Essential Oil
Uses and Benefits of Slim and Sassy Essential Oil
How to remove sour smell from wet clothes
34 Uses for Lemon Essential Oil
Melissa is a football and soccer mom who has been married to her best friend for 24 years. She loves sharing recipes, travel reviews and tips that focus on helping busy families make memories.