Tips For Visiting The Grand Canyon
These tips for visiting the Grand Canyon will help your family to make the most of this amazing area of the country. The Grand Canyon is a huge landscape of cavern, river, hiking trails and more that is not only a wonder of the world, but one of the most popular travel destinations in the world. With the beautiful scenery, amazing opportunities for outdoors activity and gorgeous weather it is a perfect vacation destination. It is a bucket list destination that is for sure!

Tips For Visiting the Grand Canyon:
Stay near the South Rim. While you can enter the Grand Canyon in more than one area, the South Rim entrance is the best overall location. Mostly because it is closer to nicer areas of Arizona to stay during your vacation, as well as the beauty in the area and the visitors center near the overlooks. Right outside the South Rim there is an Imax theater with an amazing production around the Grand Canyon everyone will also love watching.
Pack plenty of water. While it is usually much cooler and less humid in this area than other parts of the state, you still want to have plenty of water on hand to stay hydrated due to the elevation and exertion you will put forth hiking. There are multiple trails, as well as the basic overlooks that have been set up with railings near the visitor's center.
Remember altitude changes can cause breathing difficulty. The elevation of the Grand Canyon overlooks may take you by surprise. Even those who are in great physical condition may find themselves out of breath or struggling on a hike in this park. Take things slowly and account for the climate changes and the fact that it is a bit more difficult to breath in that altitude.
Camp in park. Bring your tent or RV and camp inside the park at one of the designated areas. This gives you a chance to hike, walk, take guided tours and truly explore the Grand Canyon and the miles of beauty at your leisure.
Plan more than one day in the Grand Canyon National Park. While you can spend just an hour or two looking over the overlooks, to really enjoy the Grand Canyon you should plan for a few days in the park. Camp or stay in one of the local hotels outside the gate or in nearby Flagstaff or Scottsdale.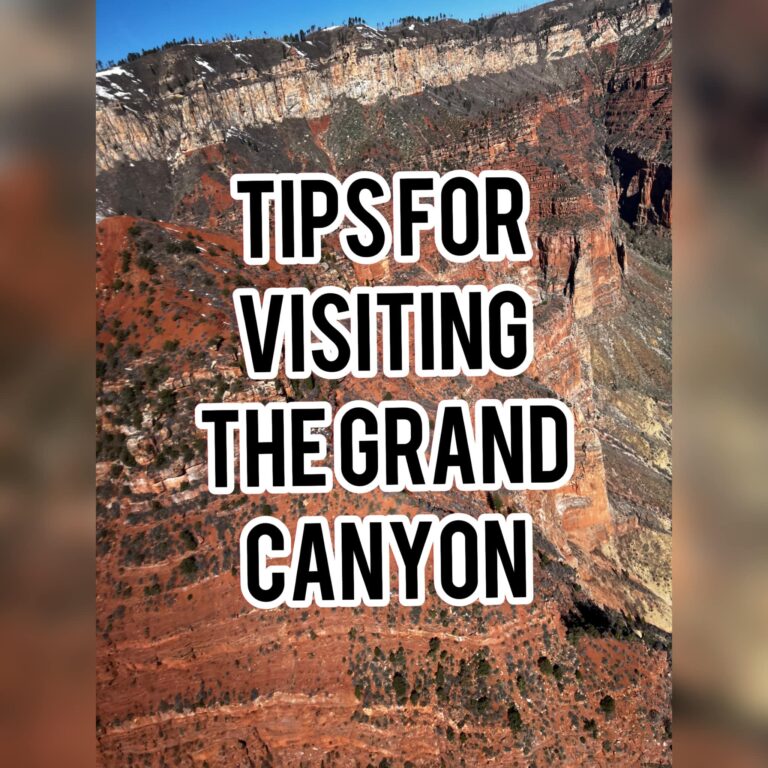 These tips for visiting the Grand Canyon will keep you and your family happy no matter how long you stay in the area. From the amazing hikes and tours, you can take in this beauty, to simply taking a selfie with the canyon behind you this is an unforgettable vacation destination.
Melissa is a football and soccer mom who has been married to her best friend for 24 years. She loves sharing recipes, travel reviews and tips that focus on helping busy families make memories.