Time Management Tips for Busy Moms
Are you always struggling to stay on top of your schedule? That's why I am sharing my Time Management Tips for Busy Moms with you today. With a teenager in the house who is always running from one event to the next, it can be tough to stay on track.I know how hard it can be to just stay on track from day to day and get everything done. Hopefully, my little hacks will help make your life easier too!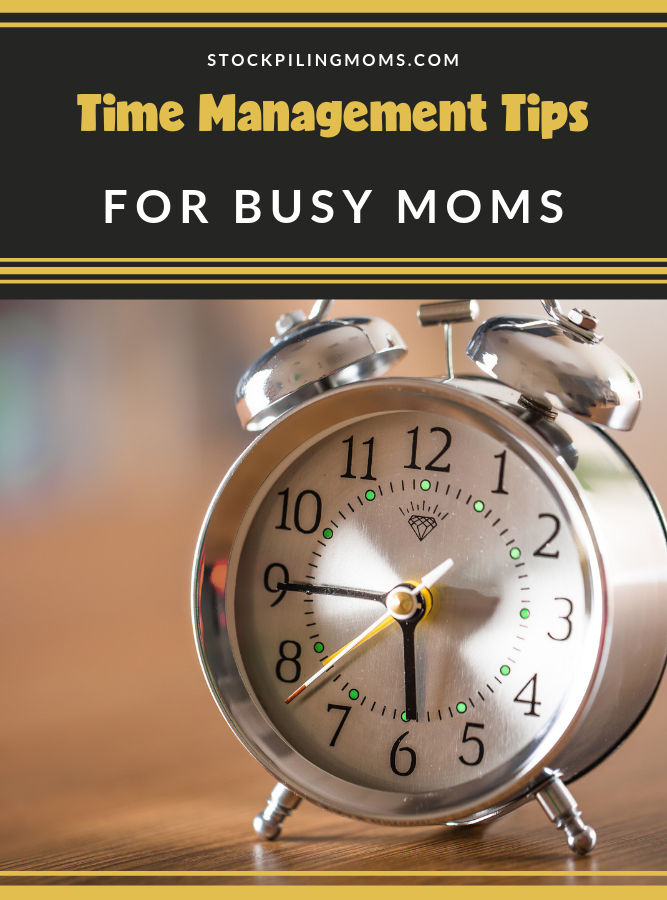 Time Management Tips for Busy Moms
Time is precious. This is something I realize more and more as my son grows up. That means I am definitely looking for ways to ease up the stress in my life and make time readily available for the things I love. Included in that are my family, my son, my friends, and my church. So, these time management tips are a must for me.
Figure out your priorities
Before you do anything, you need to figure out what your actual priorities are in life. Where do you want to spend the bulk of your time? This question is the one you really want to answer. Your answer will determine what areas of your life need to be changed to create more time. Below are some questions to ask as you make an effort to streamline your life to create more time.
Do you want more time with your kids?
Do you want more time to focus on self-care?
Is your job or passion needing more focused attention to succeed?
Are there volunteer efforts you want to have more time to participate in?
Are there church obligations you want to put more effort into participating in?
Do you want a weekly date night?
Use apps to stay on track
We live in a society where your smartphone is always in your hand or pocket. Why not make that phone work for you? There are so many amazing apps out there that do everything from sound an alarm at intervals for you to being a calendar to keep things on track. My personal favorite tool is Google Drive as it has the ability to keep a spreadsheet or calendar on my computer, phones, tablets, and anywhere I have internet access. I then use my phone alarm app to set reminders to do different things at different times.
Setting 15-30 minute reminders when doing tasks tells me to stop and move on to the next thing on my list. This helps me to not get pulled down that rabbit hole that is social media. We've all looked at one dress on Pinterest and found ourselves scrolling two hours later looking at cat memes. It happens to the best of us. This helps prevent that!
Get your family involved with household chores
Let's be honest. Keeping the house clean is one of the biggest time sucks in our lives. When your children are little, it's harder to get them involved, but it isn't impossible. Chore charts and lists make staying on track of daily tasks easier to manage than ever. My list of 15-minute chores to do daily helps keep me on track. I can divide this list up and keep everything in top shape without hours of work. It's also handy for keeping my son involved.
Note: If you are able to hire someone to help with cleaning around your home. Do it. Don't hesitate to designate the money in your budget to removing things from your plate that take the time you'd prefer to spend with your family. If your budget allows, bless someone else with a part-time job that frees your time to do more joyful things.
Learn to say no to things that don't bring joy
One of the biggest things to remember in life is that if it doesn't bring you joy, it isn't always necessary. We, as women, and as moms, tend to have a problem saying no to others. You've been asked to be a room mom, field trip driver, snack maker, or even a babysitter to our friend's kids when they are sick and can't attend school. It happens to all of us. Some of these things are part of what we want to make time to do. Other things are ones we really don't find joy in, but feel obligated to do. Learn to say no when it just isn't beneficial to you and doesn't make you happier.
Related Posts You May Enjoy
Fun Ways to Spend Time With Kids
Tips for Making Time to Exercise
Melissa is a football and soccer mom who has been married to her best friend for 24 years. She loves sharing recipes, travel reviews and tips that focus on helping busy families make memories.