Great Weeknight Meal Tips For Sports Moms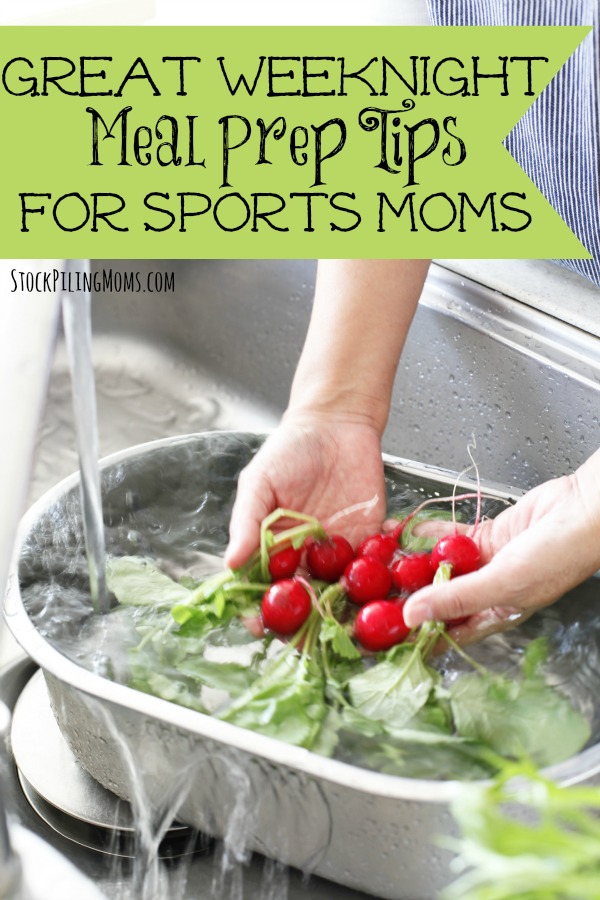 With back to school here, along with all the fall sports and extra-curricular activities happening, you may feel like you can't get on track. The struggle of working, shuttling kids to and forth and feeding your family each night can be tough. We have some Great Weeknight Meal Tips for Sports Moms to share with you. Not only will these help you to stay on track and in schedule, but you won't feel the guilt of always hitting the drive thru for dinner.
GREAT WEEKNIGHT MEAL TIPS FOR SPORTS MOMS
Make A Menu Plan: Simply knowing what you plan to have each night will help you tremendously throughout the week. This helps you know what groceries are needed, what can be prepped ahead of time, and what to have kids help with throughout the week.
Use Freezer Meals: Once a month take a few hours to pull together 20 freezer meals. With all the great freezer meal options we have on our site, you are sure to find at least 20 that your family would love. All you have to do with most of these is pull from the freezer the night before, let thaw overnight then pour into a Crockpot to cook during the day while you are at work.
Use Your Crockpot: Of course, our next suggestion has to be using the Crockpot. There are hundreds of simple Crockpot meals that cook while you are at work during the day. All you have to do is come home and dish up.
Make Sandwiches Ahead of Time: For those super busy nights, plan ahead and throw together sandwiches in advance to grab and eat on the go. You can also do things like simple bean burritos, cheese quesadillas or salads in a jar for easy on the go meals.
Prep Veggies & Fruit Ahead of Time: When you bring your groceries in each week, put your fresh veggies and fruit aside to wash and prep for use during the week. This is perfect for quick grabbing and running out the door. Carrot sticks, celery, tomatoes, cucumbers and many fruits can all be washed and portioned for easy snacks or sides to sandwiches. You can also prep things like bell pepper, onion, celery, cabbage and other produce you will be using in meals throughout the week. Doing it all at once will save time each night.
Take Turns with Meal Prep: If your kids are old enough to help with some of the cooking, create a chart and have everyone take turns. If you would rather, they only help and not prepare a whole meal, just indicate what they need to do when they get home each day. Even things like grabbing a bag of frozen veggies or putting potatoes in to bake can help save you minutes needed to stay in schedule.
Weeknight meals don't have to be stressful for a sports mom. Planning ahead and being mindful of everyone's needs will help considerably. These great weeknight meal tips for sports moms will go a long way toward making your weeknights simple and smooth.
Sports Ideas:
Check out these Game Day DIY Projects:
Melissa is a football and soccer mom who has been married to her best friend for 24 years. She loves sharing recipes, travel reviews and tips that focus on helping busy families make memories.