Refinancing Your Home Part II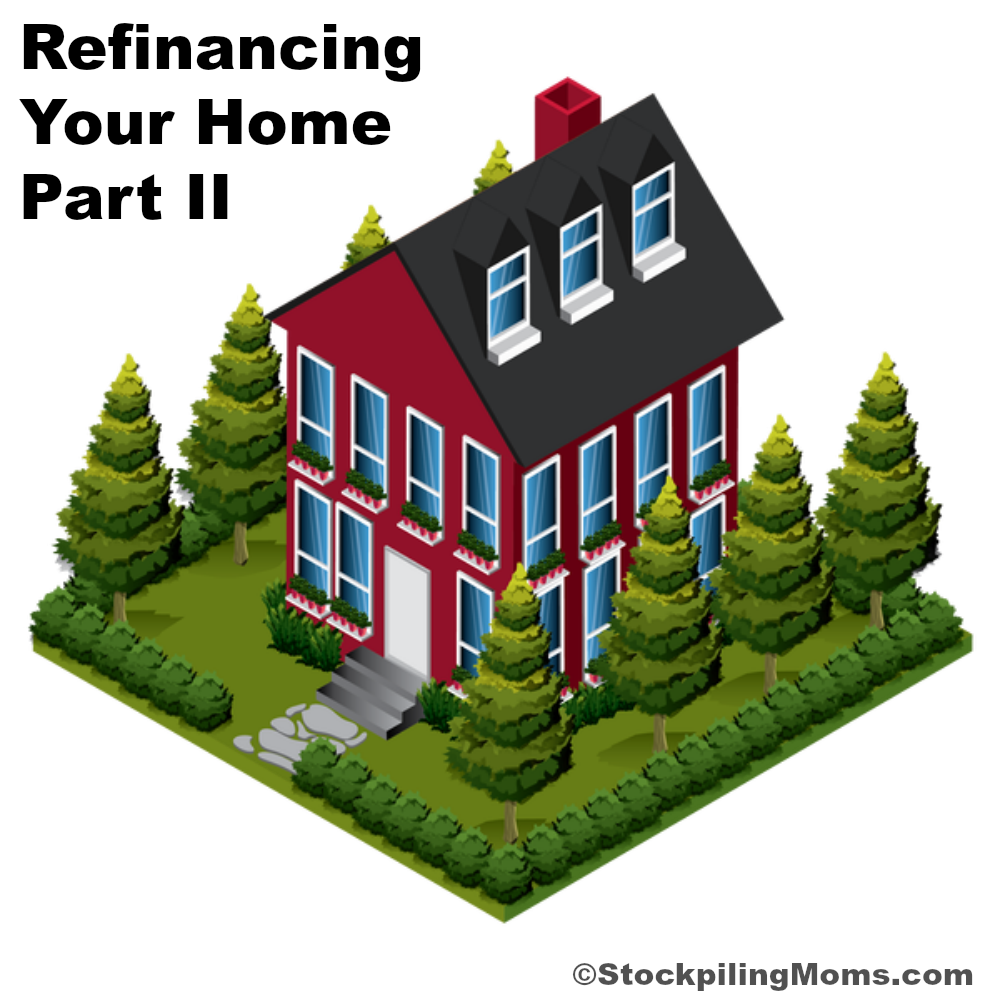 Refinancing Your Home Part II. Here is Part II of my husband's post on refinancing your home. If you missed Part, I go back and check it out, so this part makes sense. Thanks to my dear husband for sharing his knowledge with us!
Refinancing Your Home Part II:
Shopping for Auto and Home Insurance
As I met with our mortgage broker to initiate the refinance paperwork, the broker inquired about whether or not we wanted to escrow property tax and homeowners' insurance. We currently do and wanted to continue that practice with our new loan. I provided the broker with our annual property taxes and homeowners insurance premium. My broker made the comment that our homeowners insurance premium was about double what he'd expect for the house in your price range. I thought to myself, "Wow, sounds like there's an opportunity to reduce some expenses and save more money."
The day after meeting with my mortgage broker, I wanted to start shopping for auto and homeowners' insurance; however before doing so, I needed to do the following:
Outline and review existing coverage
Adjust any coverage and limits, if needed
Start Shopping
I began by leveraging online services, www.Netquote.com, or other insurance quote sites, in which I could type in my information and get a list of comparable quotes. Most online forms take about 10 minutes to complete.
Please NOTE:
When you use quote sites, you may not get instant insurance quotes. Some companies may contact you later by email; and some that are not "direct providers" may put you in contact with a local agent.
A "direct provider", like Geico, sells an insurance policy to you directly; other companies like State Farm sell insurance through local agents.
There are many insurers that you can contact online. The key to remember is while you're researching companies, make notes in a separate computer file or on a piece of paper divided into categories. For me, I created a spreadsheet with my desired coverage and limits. Other things to make notation:
Annual and monthly rates for the different types of coverage – make sure to keep coverage limits the same so that you can make "apples-to-apples" comparisons
An 800 number to call for questions you can't get answered online
Discounts offered by the insurance company that pertain to you.
EXAMPLE: Multi-policy discounts – If you will not have both auto and homeowners policies with the same company, it may be cheaper to pay for a $100 rental insurance policy, which will provide a $300 discount for multiple policies – net result is a $200 savings.
The insurance company's consumer complaint ratio from your state's department of insurance website
The insurance company's A.M. Best and Standard & Poor's ratings
Visit Refinancing Your Home Part I to catch up on this series.
Melissa is a football and soccer mom who has been married to her best friend for 24 years. She loves sharing recipes, travel reviews and tips that focus on helping busy families make memories.