Photo Opportunities at Walt Disney World
I wanted to share with you the best Photo Opportunities at Walt Disney World. This is one of my favorite places to take pictures so here are some of my tops choices!
Photo Opportunities at Walt Disney World: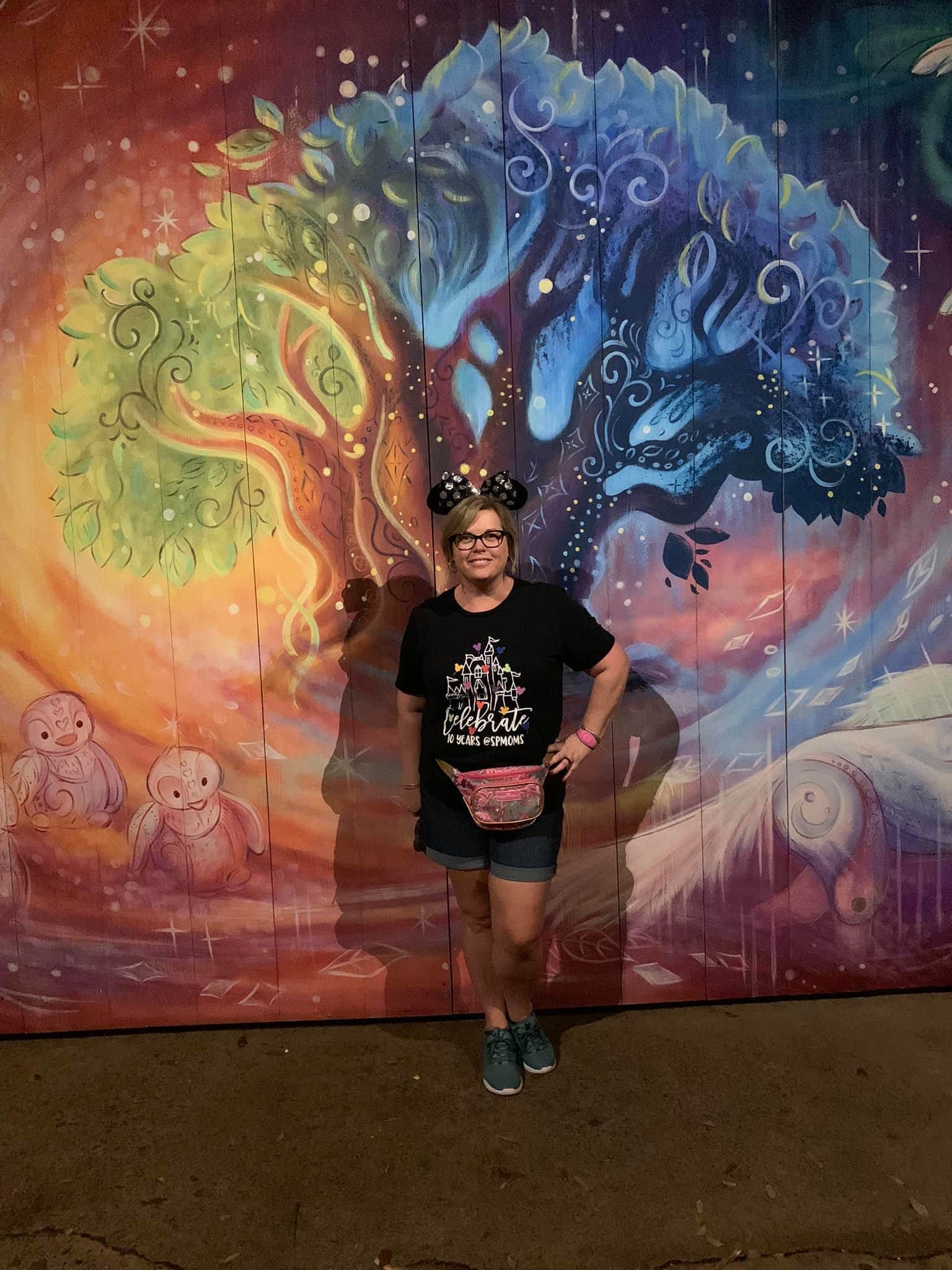 Animal Kingdom: Tree of Life Mural – The hand painted mural features the Tree of Life at its center, in a diffused palette of blues, greens, reds, browns, and golds. I had this picture taken in December 2019 so I hope the mural is still there for years to come.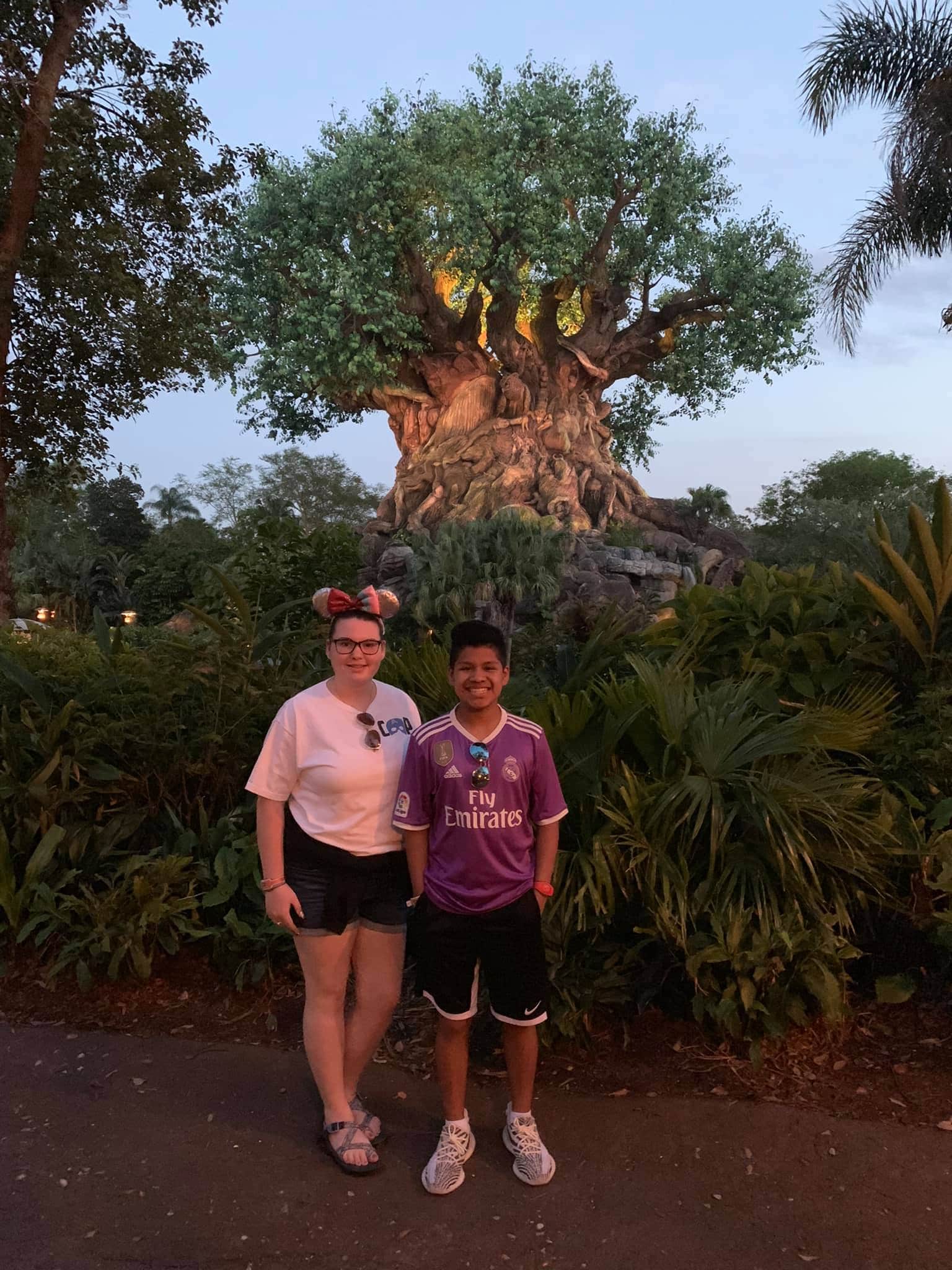 Animal Kingdom: The Tree of Life – This is fantastic photo opportunity and I suggest taking it either early morning (if you enter the park early after breakfast) or in the evening/dusk. When the tree is lit up it makes for a great photo.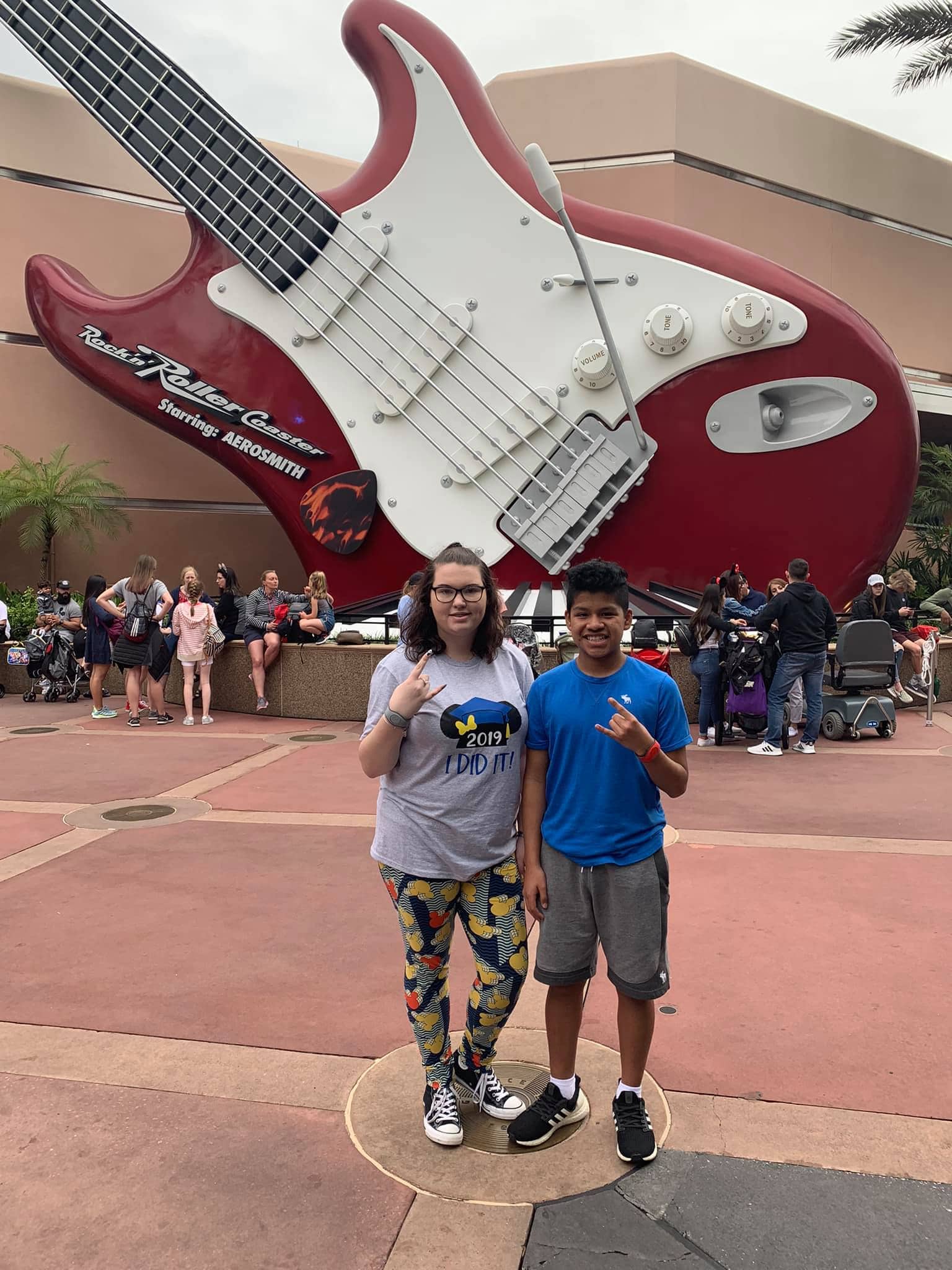 Disney Hollywood Studios: Rock'n'Roller Coaster – This is an iconic photo op and one that we get year after year. I love comparing the kids each year with this one.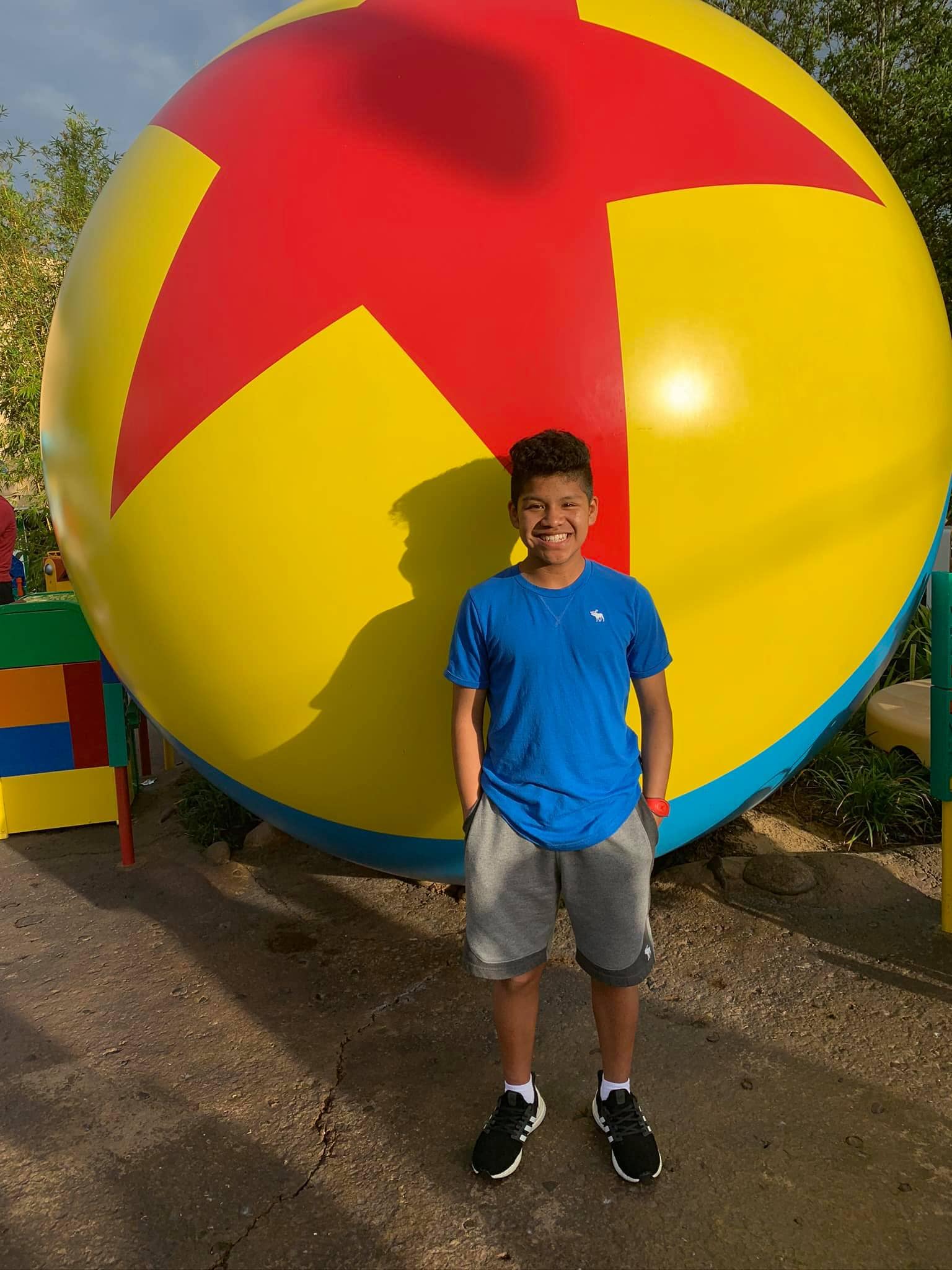 Disney Hollywood Studio: Toy Story Land – I mean this is iconic and takes you back to your childhood. I couldn't get my teenager to do a funny selfie but I think one with the ball running over you would be super cute.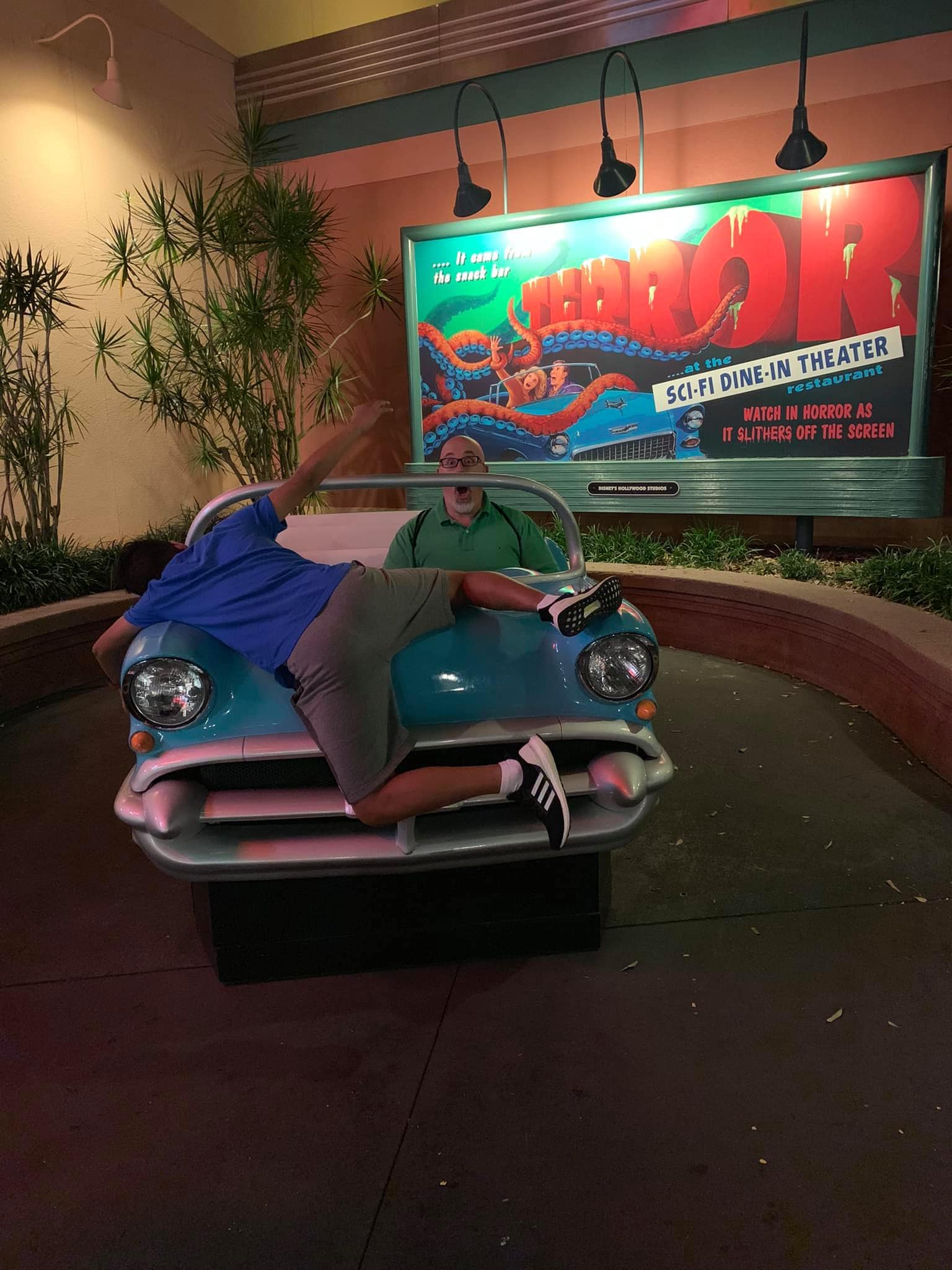 Disney Hollywood Studios: Sci-Fi Dine-In Theater Restaurant – Hands down our favorite place to eat when we visit this park. My teenager and hubby had some fun with this photo opp. You don't have to dine to enjoy taking this pic because the car is outside of the restaurant.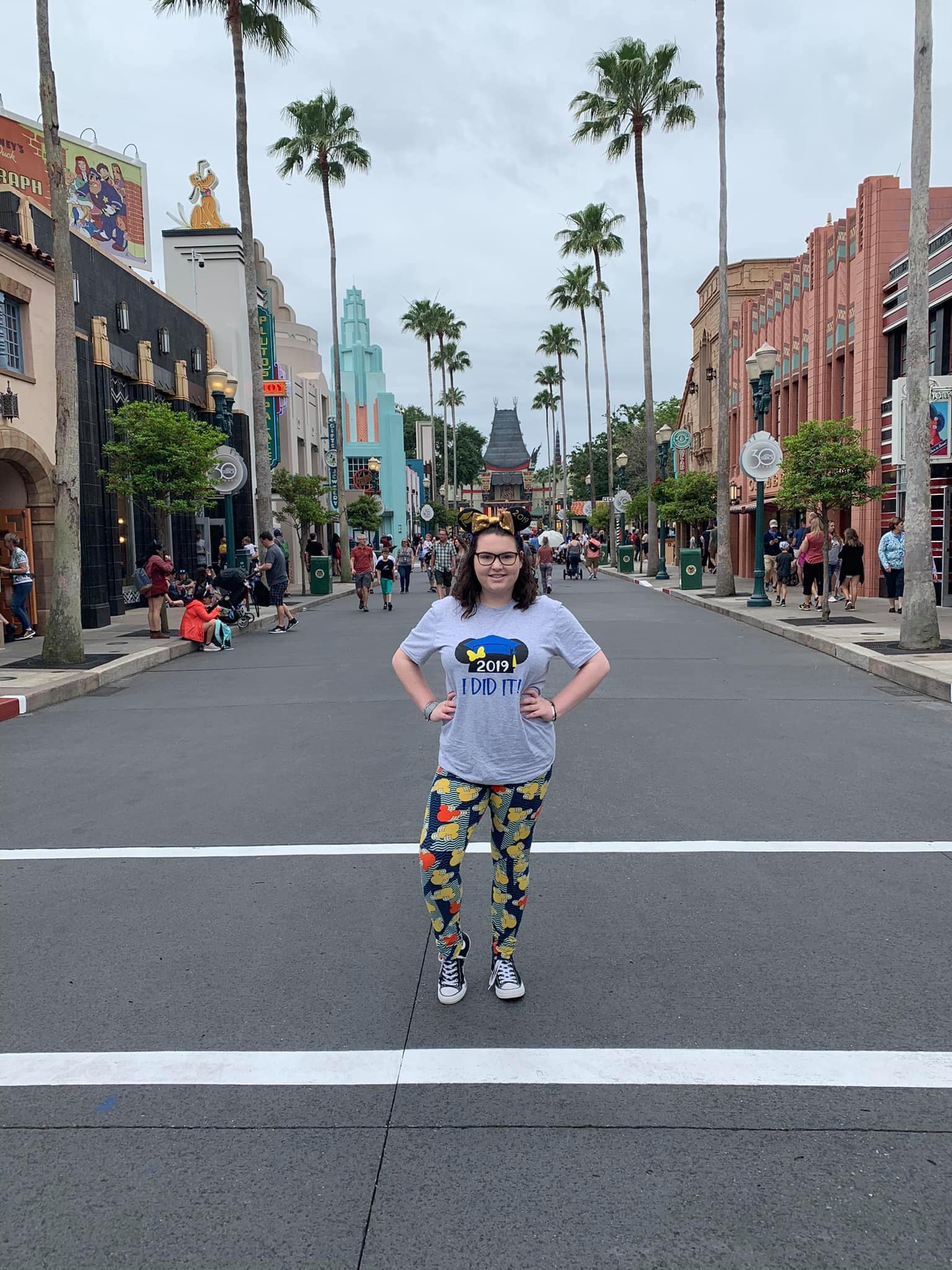 Disney Hollywood Studios: Main Entrance – This is a great photo opportunity. I love when I can catch it less crowded. This was going into the park in the morning and I just waited for the right moment.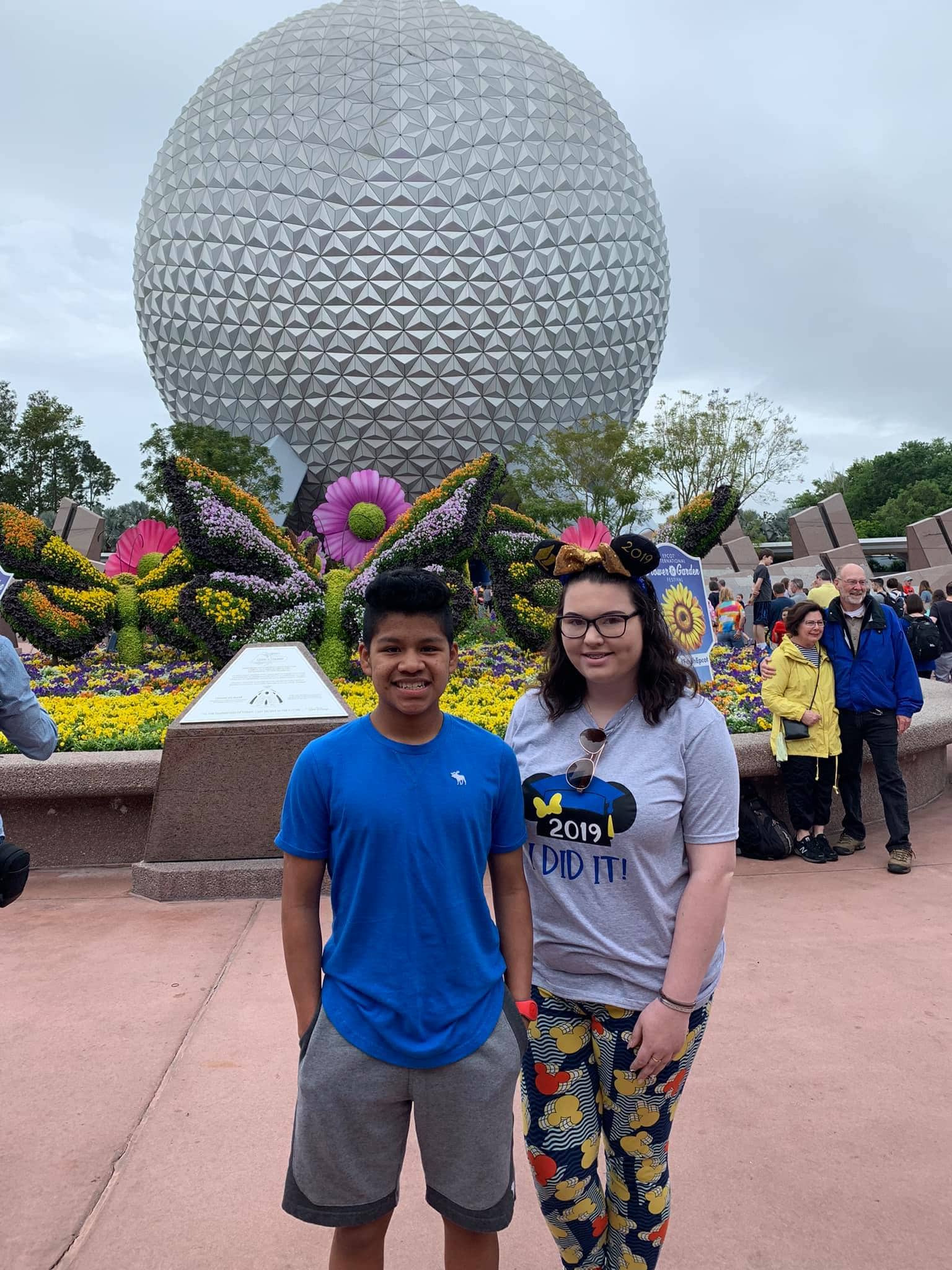 Epcot: Spaceship Earth – I mean did you really go to Epcot if you don't get this pic? It is also iconic and a must have on your picture list. You can take it from several angles. Just be sure to snap it.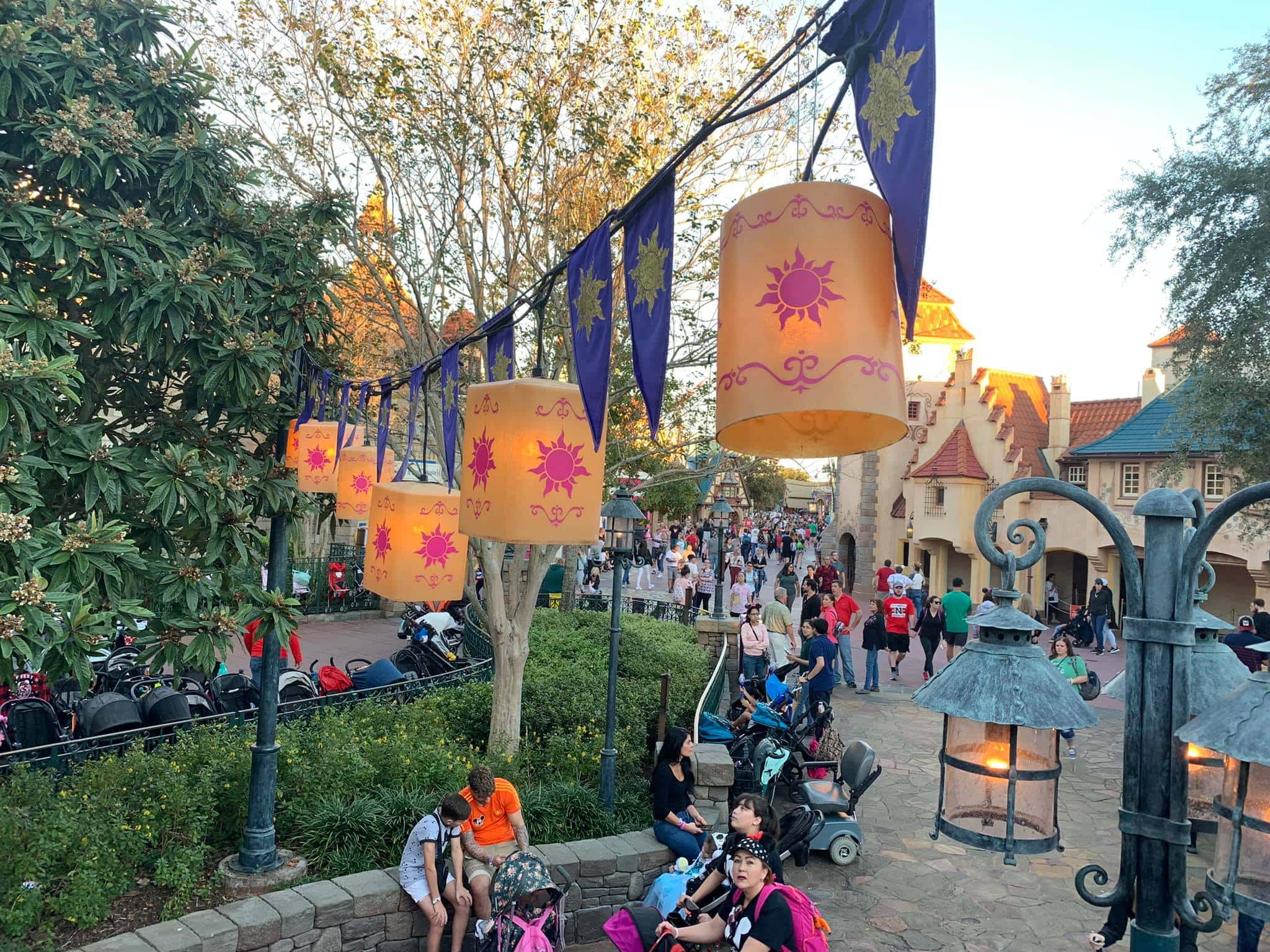 Magic Kingdom: The Rapunzel Restroom – If you enter Fantasyland through the castle (open between shows) and go left past Peter Pan's Flight and It's a Small World, you will enter a small area that's themed around the movie Tangled. This area features Rapunzel's tower, a small waterfall, some lanterns, and buildings that hold Tangled-themed restrooms. We always stop at this bathroom when we visit M.K. It makes for a great pic!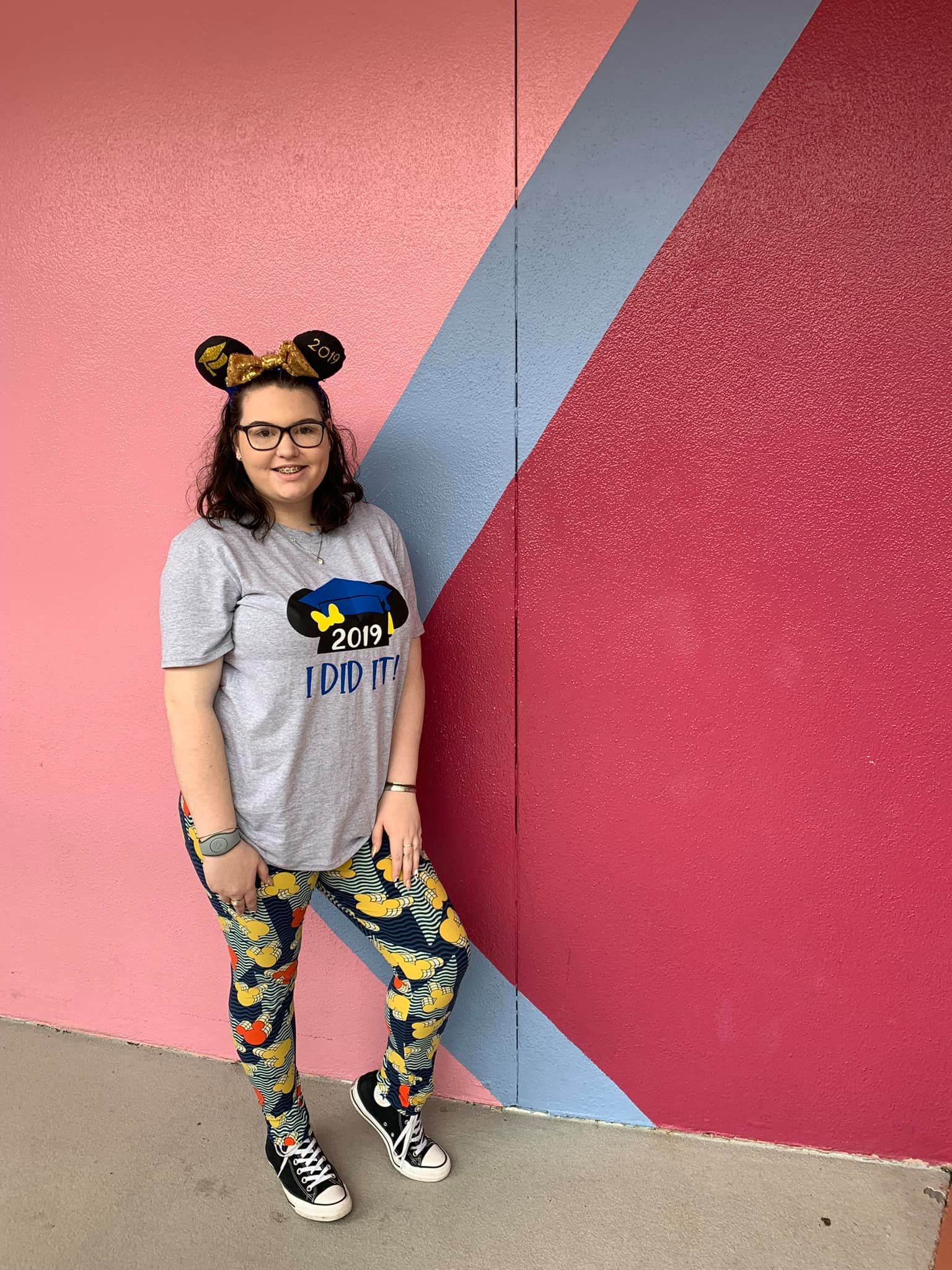 Epcot: The bubble gum wall – Located at the exit of Spaceship Earth. It features is the bright and colorful bubble-gum wall. Named this for its shades of pink (think Hubba Bubba), this wall is really popular for photos.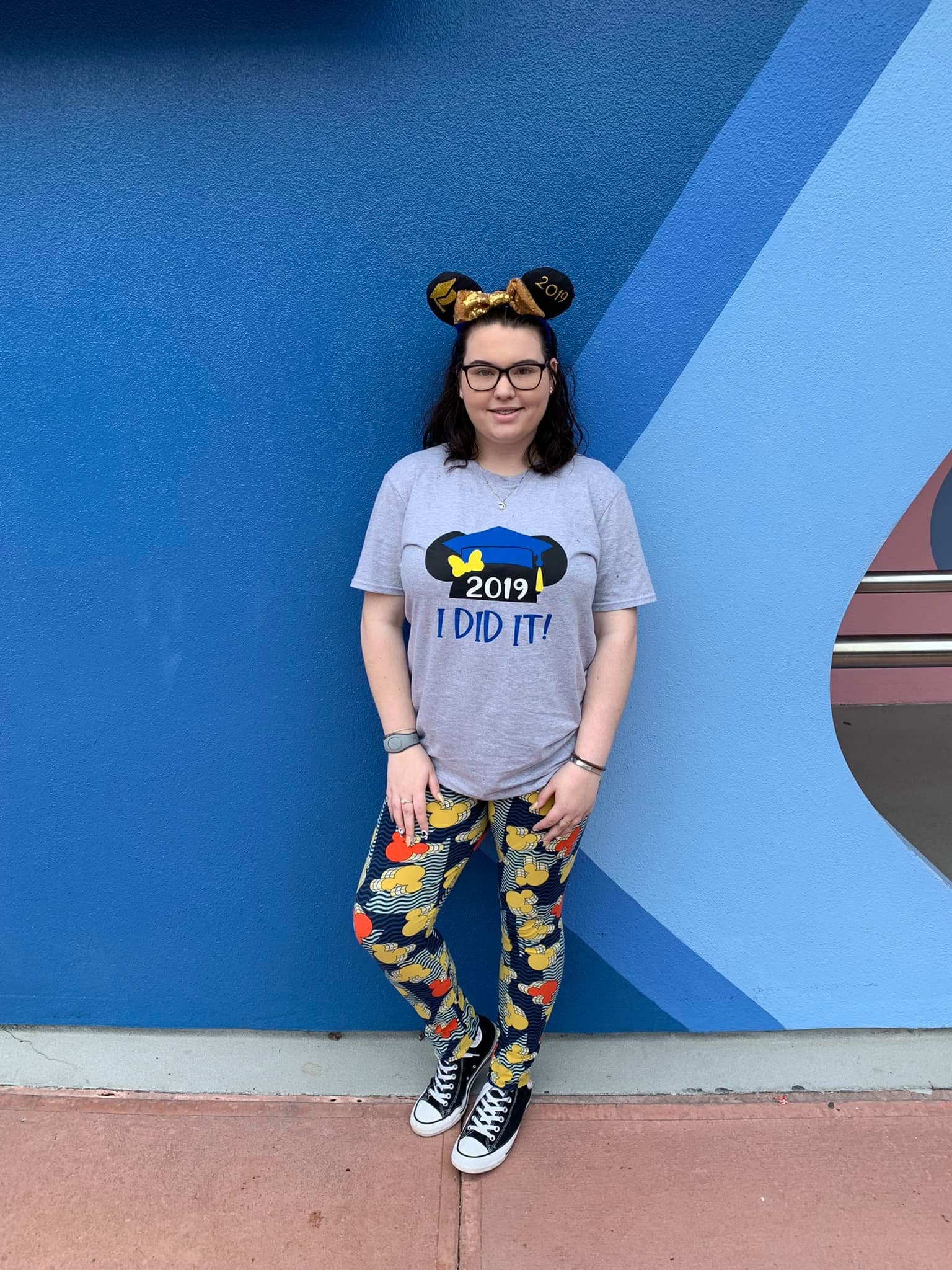 Epcot: Blueberry Wall – At the exit of Spaceship Earth, directly next to the bubble gum wall, is the blueberry wall. This makes for a great photo op!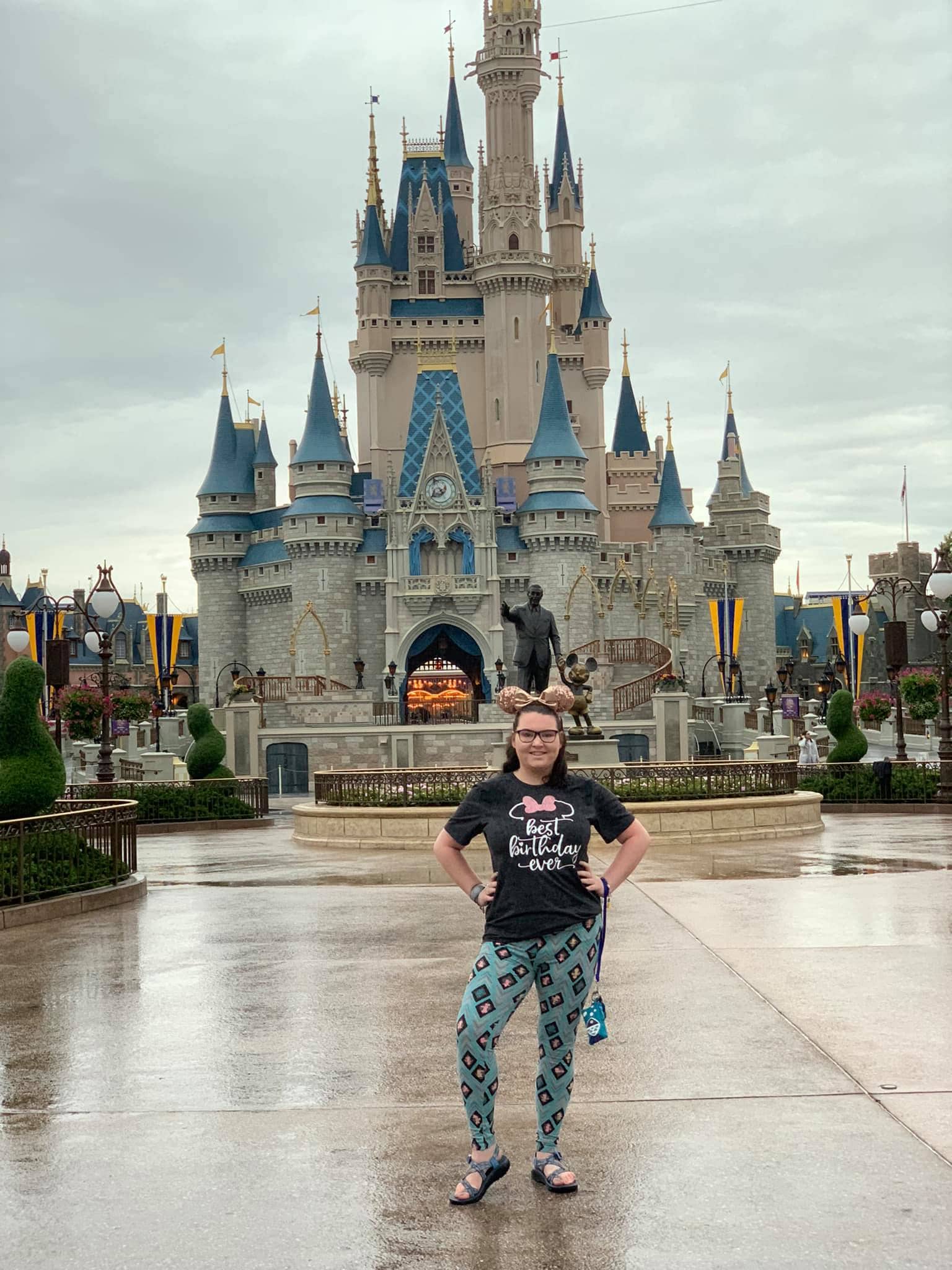 Magic Kingdom: Cinderella's Castle – Does it get any better than a picture in front of Cinderella's Castle? I think not! How about with no one in the back ground? Find out how we snagged this great pic HERE.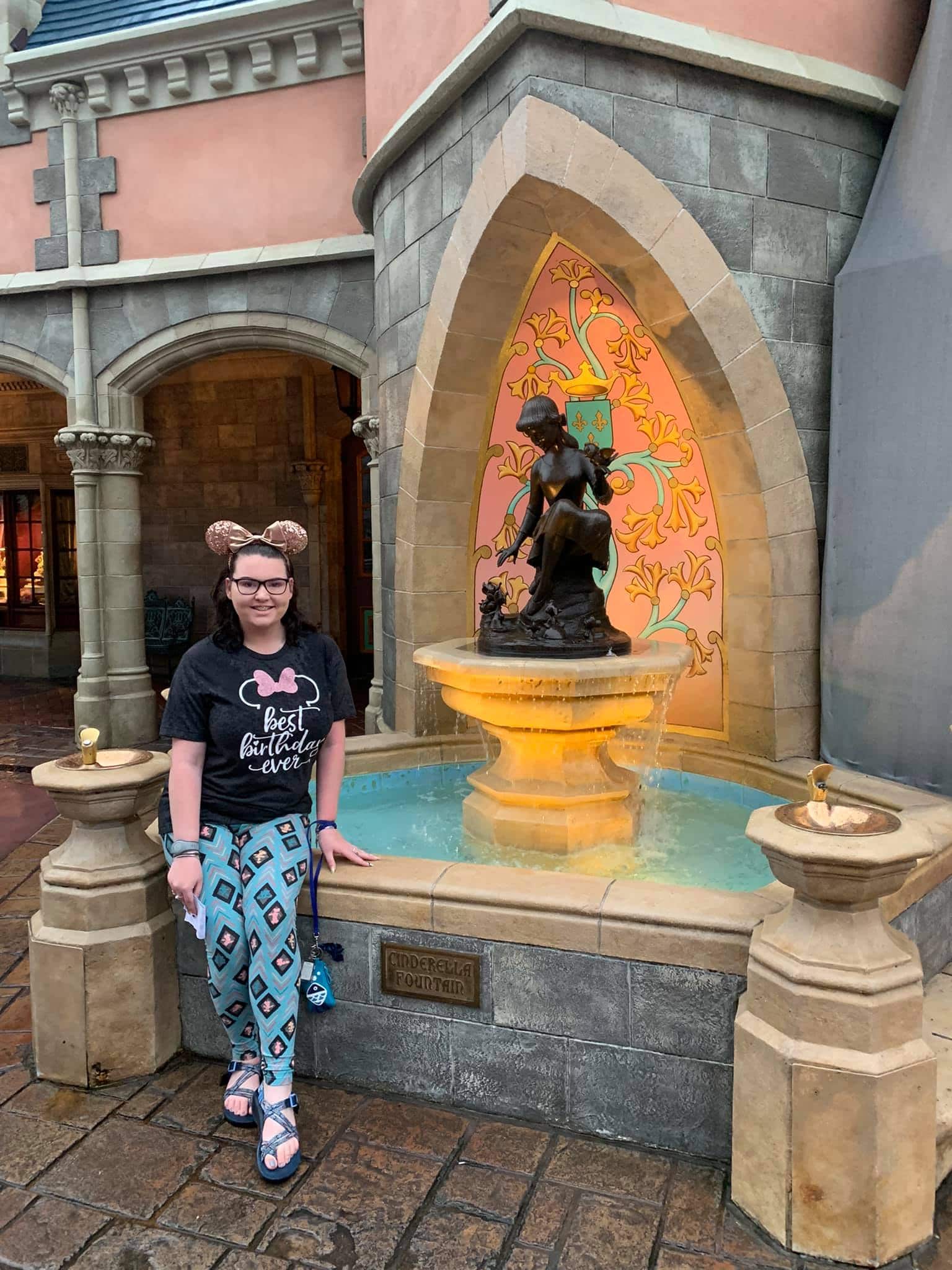 Magic Kingdom: Cinderella's Fountain – This fountain is beside her castle and one of the shops. This is one of the many photo spots throughout Fantasyland. I highly recommend a stop for a photo here.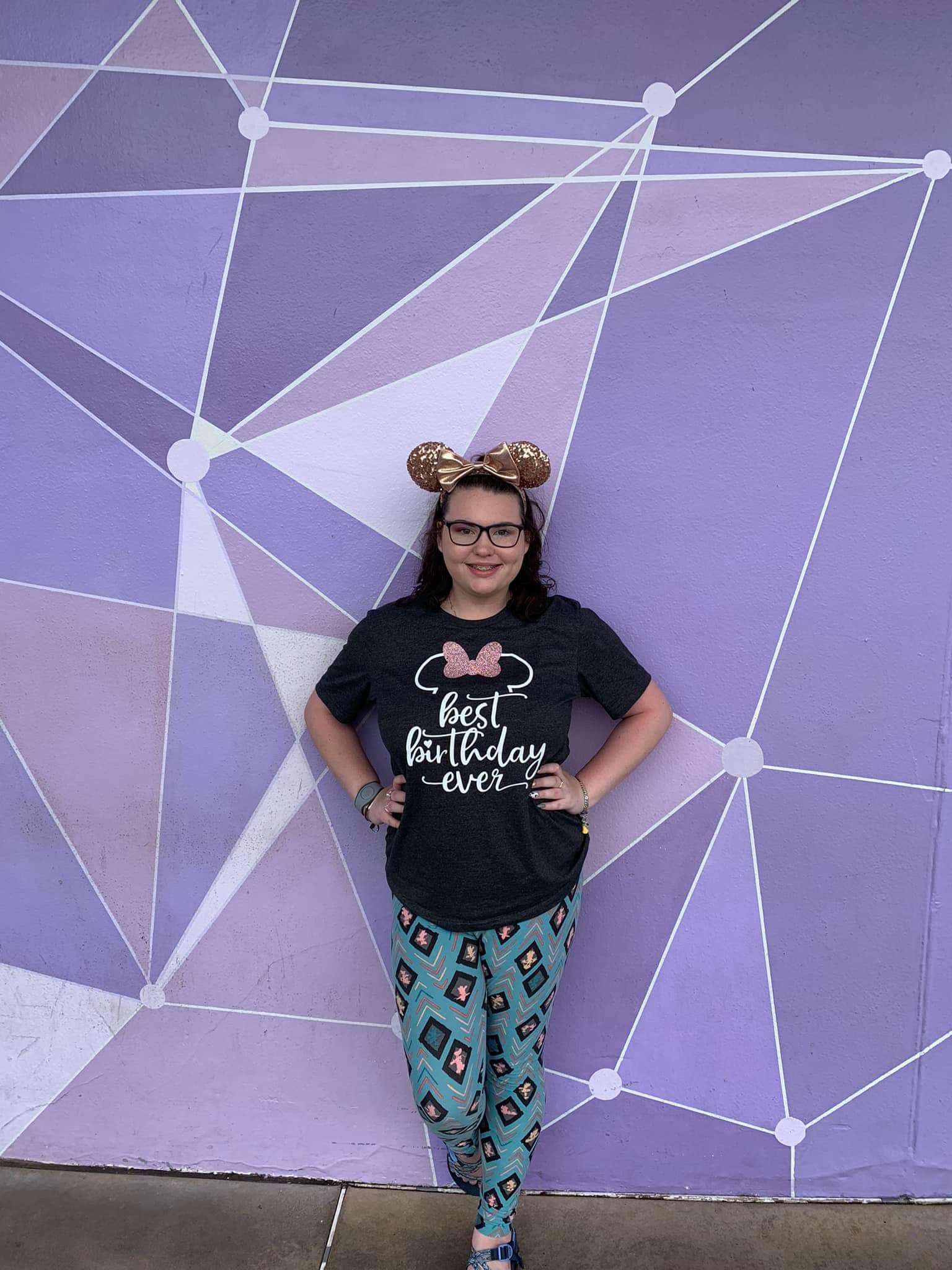 Magic Kingdom: The Purple and Galactic Purple Wall in Tomorrowland – Located in the walking path between Tomorrowland Terrace and the main entrance/bridge of Tomorrowland.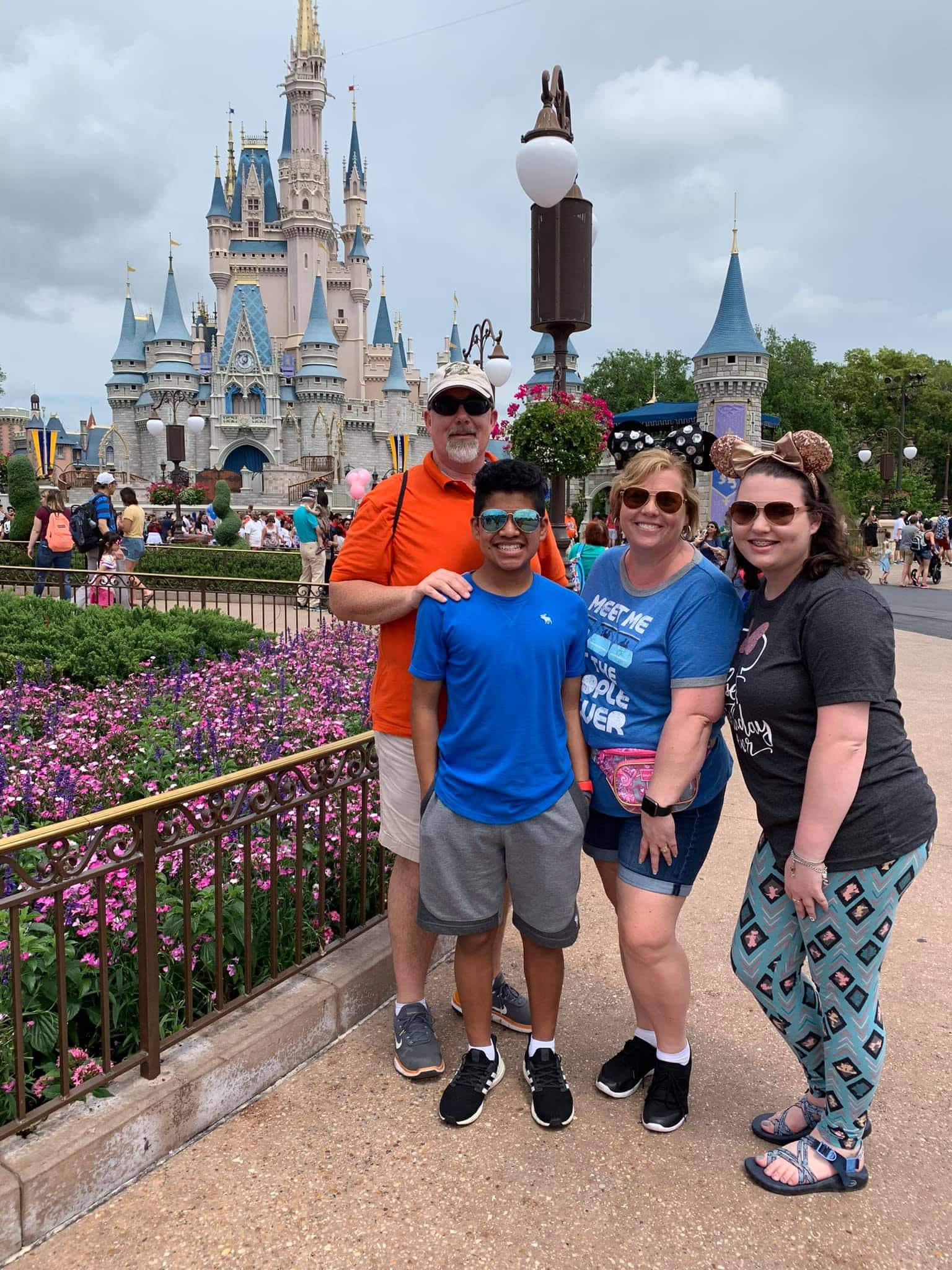 Magic Kingdom: Side Shot of Cinderella's Castle – Go to the right-side of Main Street, U.S.A. as it provides a great area for photos with Cinderella Castle behind you. This always makes a great pic even if there are high crowds.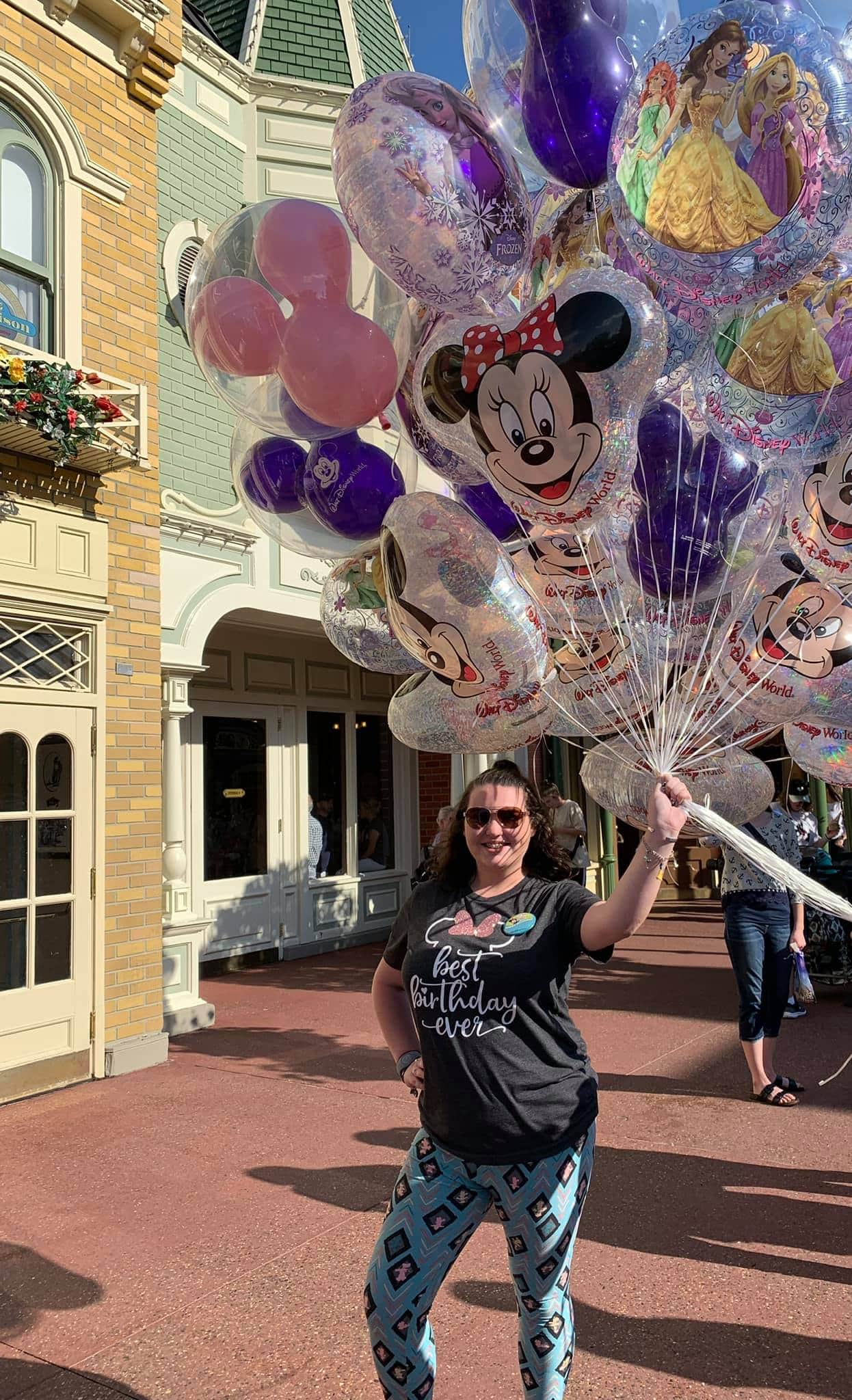 Magic Kingdom: Holding Balloons on Main Street – Yes, they will allow you to hold the bouquet of balloons for a quick picture IF they aren't super busy trying to sell one. Just ask! Of course it didn't hurt that it was for the birthday girl!
Well I hope these photo opportunities at Walt Disney World provide you some inspiration!
DISNEY TIPS:
Is Disney Animal Kingdom After Hours Worth It?
The Best Gluten Free Food at Walt Disney World
Ways to Stay Cool at Walt Disney World
Chef Mickey's at Disney World Dining Review
Disney World Hollywood Studios Jedi Training
Disney World The Crystal Palace Dining Review
Disney World Festival of Fantasy Parade
Stockpiling Moms can be found in all your favorite places. Hop on over to Instagram and follow the fun. We love posting memes, family fun, travel, and whatever we are feeling that day. Pinterest is also an amazing place to visit Stockpiling Moms. This is where you can pin all your favorite articles from our Food, Travel & Lifestyle Blog.
Melissa is a football and soccer mom who has been married to her best friend for 24 years. She loves sharing recipes, travel reviews and tips that focus on helping busy families make memories.