Pampering Yourself for Less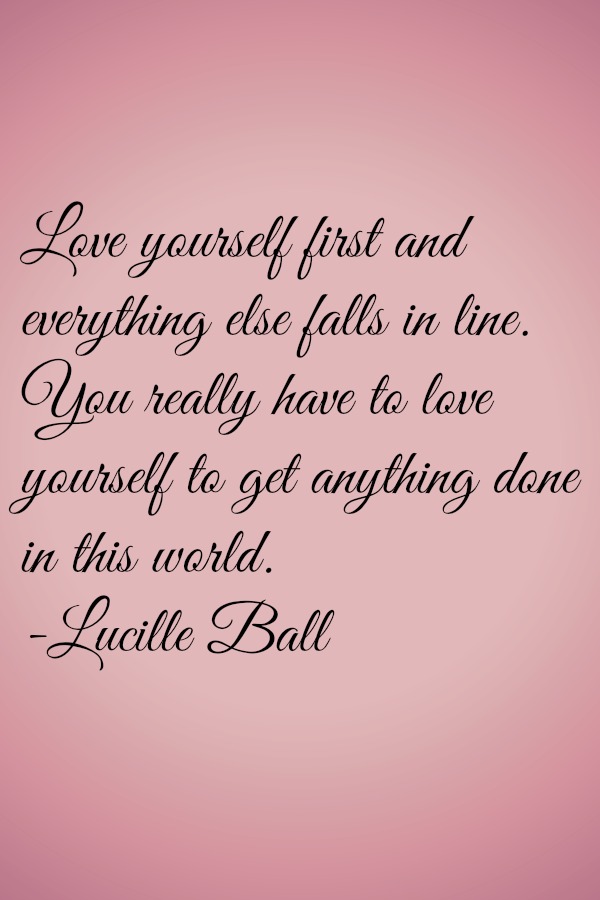 Pampering Yourself for Less. One of my favorite quotes is by the great Lucille Ball. She said "Love yourself first and everything else falls in line. You really have to love yourself to get anything done in this world." Powerful words and so true.
As you know I taught Home Economics for 11 years. One of my favorite classes to teach was called Life skills. In this class I taught goal setting, self-esteem, money management, sewing, cooking and other basic life skills. I started the self-esteem unit by reading The Ugly Duckling. They thought it was strange until I finished the book, and we began our self-discovery journey. I always shared with my students that you must love yourself 100% before you can fall in love. I spent 6 weeks encouraging my students to love themselves through a variety of activities and this quote is one that I really adore. I find it so true.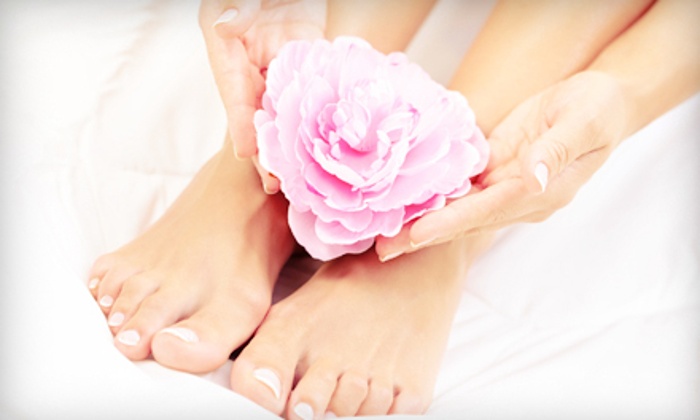 As Moms, we often find ourselves taking the back seat. We spend our time and money on our kids, and it is easy to get "lost". We often times give up our own identity for our children. Before I had Peyton I took the time for manicures, pedicures and massages. I did things just for ME. Once I became a mom, I gave that up for yoga pants and midnight feedings and did my own nails and did without massages.
I would get one spa treatment for Mother's Day each year. Oh, how I missed the ME time, but I couldn't justify it. However, as Peyton got more independent and was school aged, I discovered that it is important to really take care of ME again. I needed time for myself and I needed that more than just once a year. I really didn't want to spend a lot of money on myself because we didn't have a lot of extra money in our budget for Spa visits however I discovered a way to pamper myself for less by using Groupon.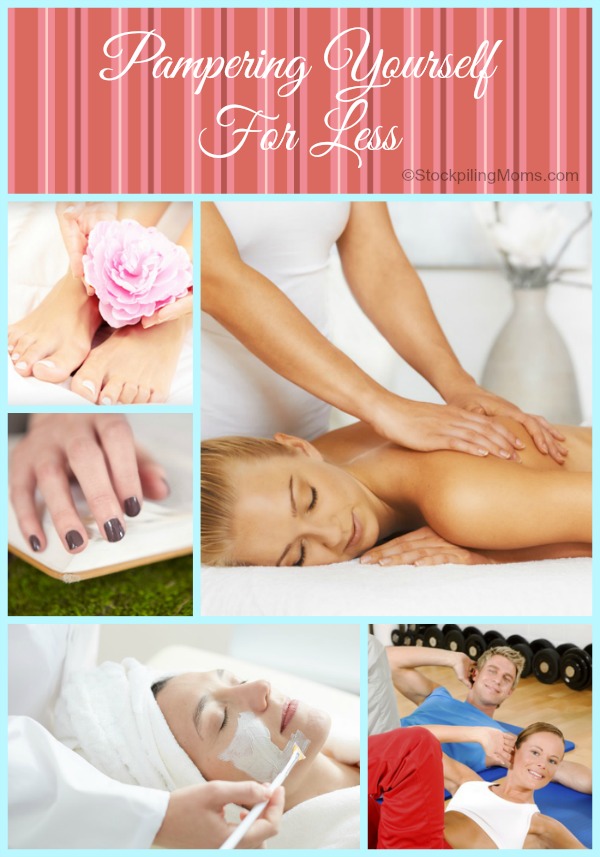 Pampering Yourself for Les:
If you have never used Groupon before you are really missing out. Groupon is a great way to save on everything, especially spa treatments! You purchase a Groupon at a discounted price and then you can schedule and redeem your Groupon later. Just be sure to always read the fine print and any stipulations before you purchase. Even if you accidentally let your Groupon expire the certificate is always worth the face value that you paid.
In fact, I have even had businesses honor expired Groupon Certificates for me. I want to share with you have I have personally been using Groupon since 2008 and it is a great way to save money. I have never had an issue with a Groupon but again always read the fine print. There are so many amazing ways to save with Groupon. You can even afford to pamper yourself for less!
Beauty & Spa – There are so many amazing ways to save at the Spa through Groupon. For example, you can save up to 47% off a massage when you purchase a Groupon for one. You can also save up to 75% on Teeth-Whitening Treatments, eye lash extensions, manicures and so much more! There are so many ways you can pamper yourself for less.
Bath & Body Products –
A great way to save money on gifts or products for yourself is by purchasing them through
Groupon
. You can purchase all types of health and beauty products including sugar scrubs, body wash, soap, body butter and more! You can use the products that you purchase to make gift baskets to give as presents too!
Spa Treatments –
You can save up to 70% on health and wellness including boot camp! This is a GREAT way to save on getting yourself fit. One of my all-time favorite Groupon that I have ever purchased is a laser hair removal. My friend Jamie purchased one and told me about the success she had getting her underarm hair removed and I later found the same deal and purchased it via
Groupon
. Right now, you can purchase one for 92% off! There are other treatments including eyebrow threading, facials and body wraps just to name a few.
Pedicure and Manicure –
A great way to save on getting your nails done is through Groupon! I love to get a Pedicure at the beginning of summer to get my feet flip flop ready. You can save up to 60% through Groupon on manicures and pedicures. One of my favorites is a Shellac Manicure. Right now, you can save BIG when you purchase one via Groupon.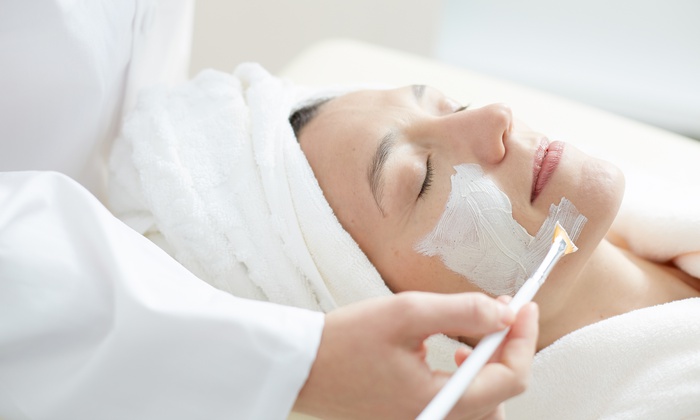 Facial –
If you have never had a facial you don't know what you are missing! This is the best of two worlds in my opinion. If you have never had one before what you may not realize it that a facial includes an arm and leg massage (normally). Facials are fabulous – you will leave feeling pampered and relaxed. Your face will feel amazing, and it is a great way to reduce your pores and can help with wrinkles and dryness. I LOVE to get one. It is my single favorite way to celebrate ME. When you purchase through
Groupon
you can really save big. In fact, you can often get a deal at up to 60% off!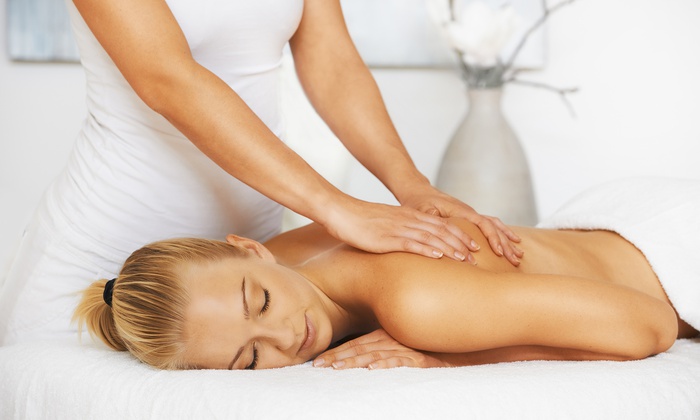 Massage –
Hands down Shelley's favorite way to relax is through massage. In fact, she has recently had several and they have been a great help to her. She has been able to reduce stress and tension. Best of all you can save up to 70% on massages when you purchase them through Groupon. I love that you can even purchase a couples massage, Swedish massage or hot stone massage just to name a few available!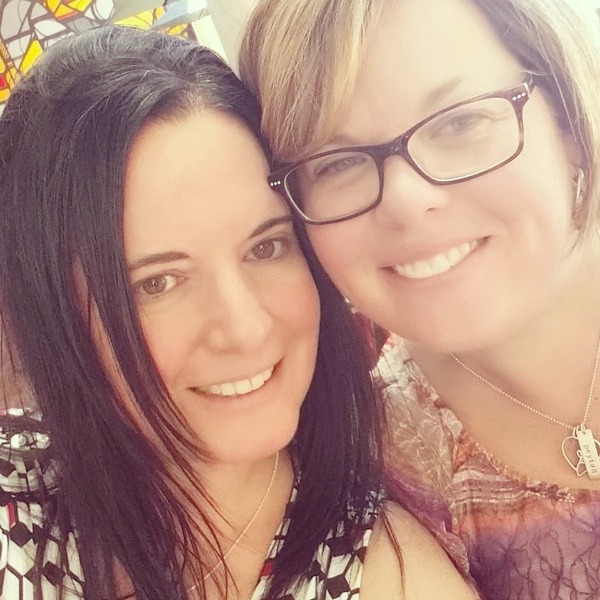 Just like Lucille Ball said it is really important to love yourself first. Once you do everything will fall into place. That means that you need to take time to pamper yourself. Shelley and I recently took time to Pamper ourselves. I had a facial and Shelley had a massage. We took this time because we deserve it and so do you! Of course, by spending less through Groupon you can actually afford to Pamper Yourself More!
Popular Recipes:
15 Slow Cooker Freezer Meals in 90 minutes – Pinned 61,900 times to Pinterest.
Loaded Chicken and Potatoes Casserole – Pinned 1.2 Million times to Pinterest.
Easy Slow Cooker A 1 Pot Roast Recipe – Pinned 13,700 times to Pinterest.
Stockpiling Moms can be found in all your favorite places. Hop on over to Instagram and follow the fun. We love posting memes, family fun, travel, and whatever we are feeling that day. Pinterest is also an amazing place to visit Stockpiling Moms. This is where you can pin all your favorite articles from our Food, Travel & Lifestyle Blog.
Disclosure: This post contains affiliate links and is a sponsored post however all opinions are 100% my own. I have been purchasing personally through Groupon since 2008.
Melissa is a football and soccer mom who has been married to her best friend for 24 years. She loves sharing recipes, travel reviews and tips that focus on helping busy families make memories.