My Visit to A Turkey Farm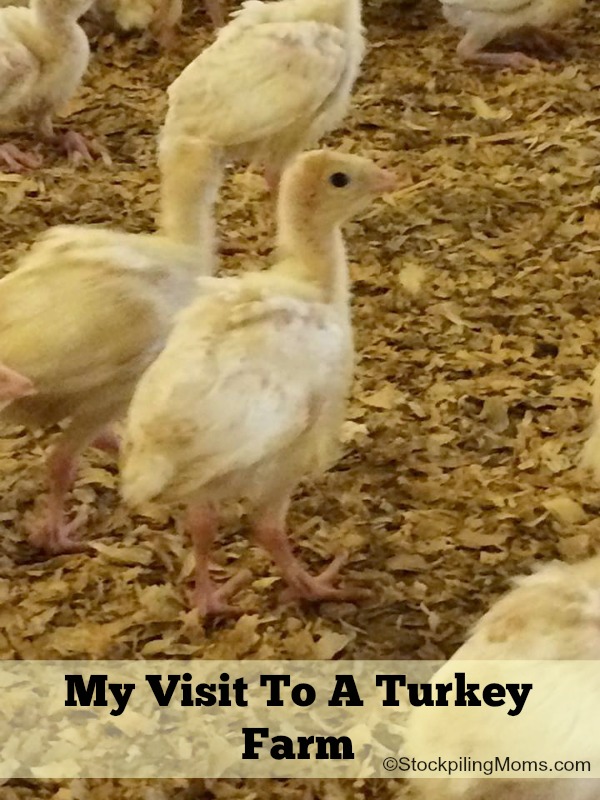 My Visit to A Turkey Farm. Have you ever had the opportunity to visit a Turkey Farm? Last October when Honeysuckle White and Shady Brook Farms invited me to visit a Turkey Farm in Virginia, I decided it was a trip I couldn't say no too. It was a busy time for me, but it was an adventure that I had never had before, so I squeezed it into my calendar and off I went.
My Visit to A Turkey Farm:
Getting to the Turkey Farm was no easy task. I flew to Virginia from Cincinnati and then once we arrived, we drove an hour and half on winding roads to get to Riverhill Farm where the turkeys are raised. For someone who gets car sick that was interesting to say the least. However, when I say it was worth the journey that really doesn't begin to express how much I loved this trip and getting to know this brand.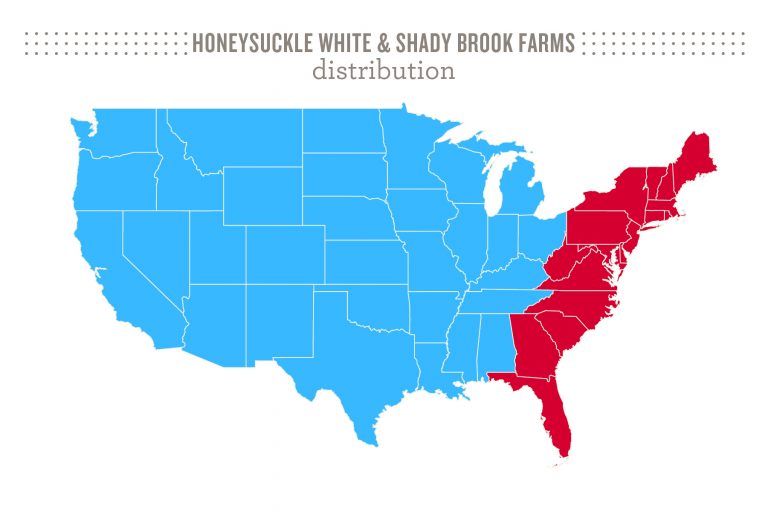 In case you are curious about the two brands Shady Brook Farms is primarily found on the east coast and Honeysuckle White is found throughout the rest of the country. We actually asked for a Map so we can share the distribution with you by state.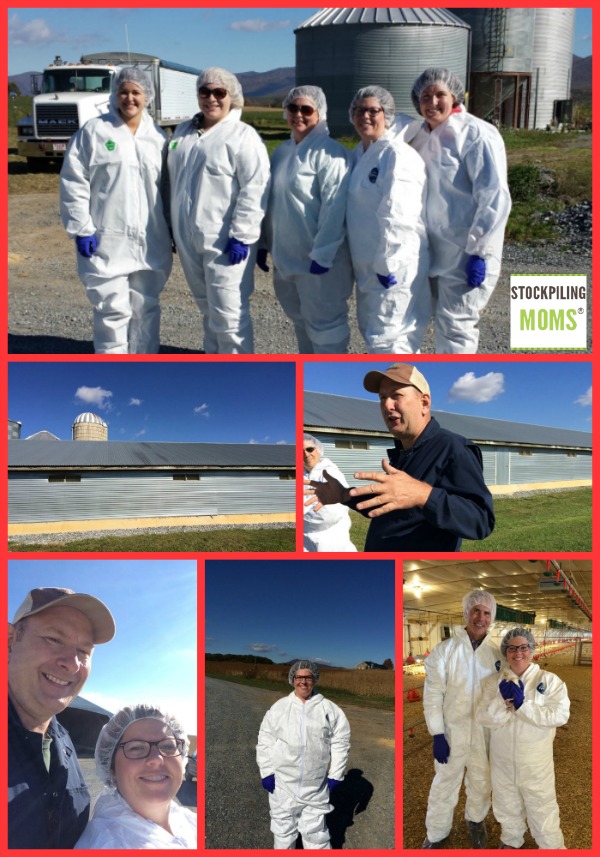 I was one of 5 bloggers invited on the tour. We had the opportunity to meet Glenn (the Turkey Farmer) and his entire family. We met his children, his wife and his parents! They were all absolutely precious.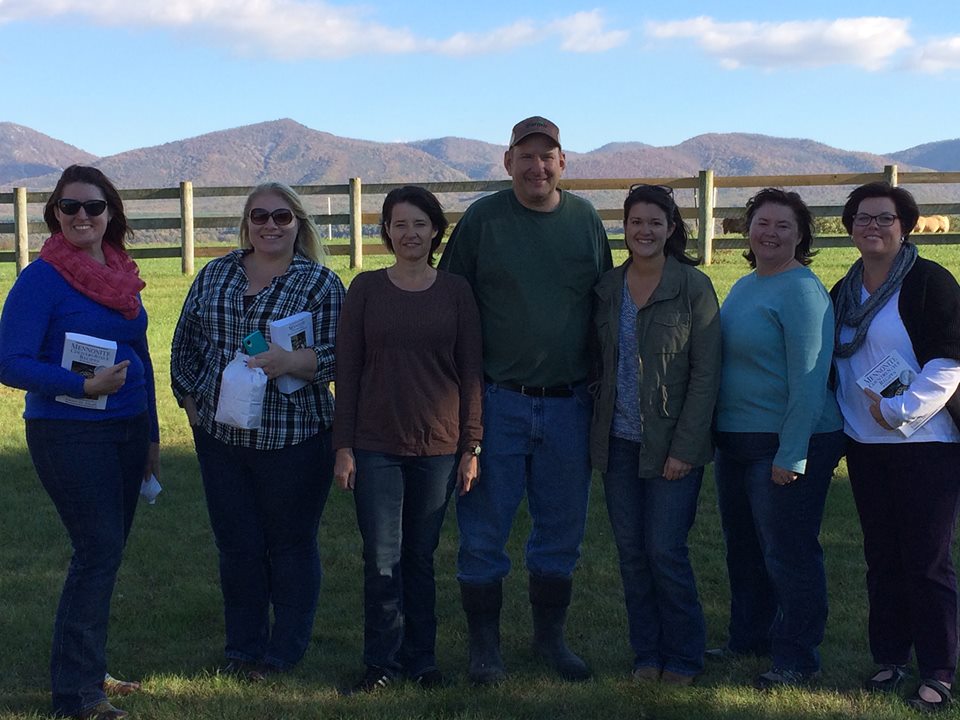 We toured the farm where we saw Turkey Poults that were only two weeks old! We learned that Turkey Poults start in one barn, and they are divided into two when they get bigger to allow the birds to have more space. The one thing that I was most interested in was the condition of the farm and the turkeys. I had some reservation and wondered if it would be overcrowded but after visiting, I can attest that there was no overcrowding at all. The farm was extremely clean, sanitary and organized. For the health of the turkeys, we actually had to wear protective clothing from head to toe (we were really styling weren't we).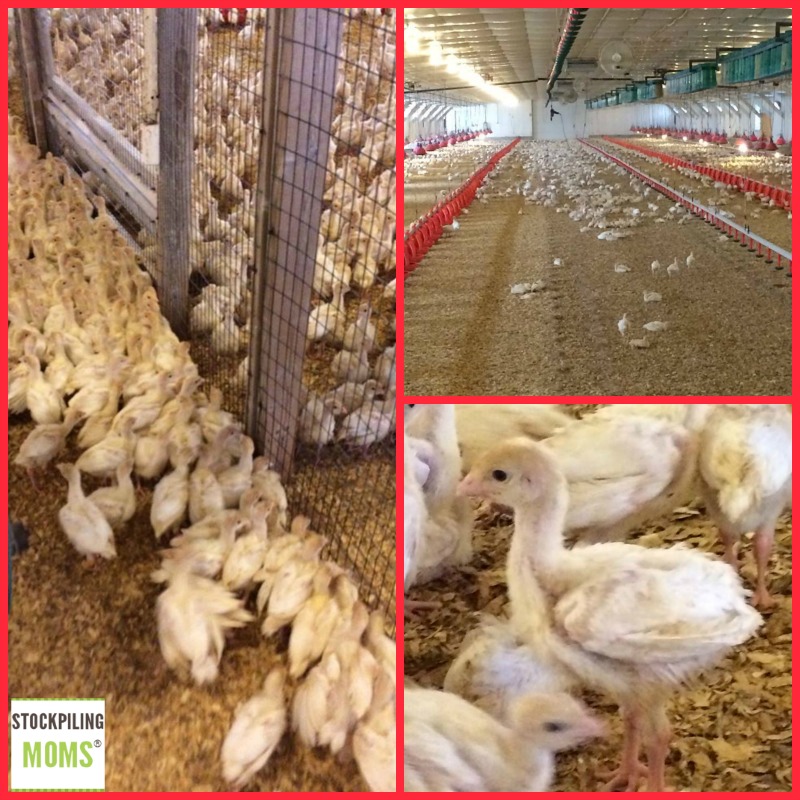 The farm we visited belongs to Glenn and his family. The farm raises 280,000 turkeys each year! While the family sells to Shady Brook and Honeysuckle White Brands the farm is 100% owned and operated by the family. It is a 100% family affair, and they have zero nonfamily member employees. Glenn and his family care for the turkeys like members of their own family. With special love and care they are up early every morning and often stay up with the babies for the first several days 24/7. Glenn also has a special interest in alternative fuel sources and has installed equipment to help produce bio diesel from crops they grow. He is passionate about that too!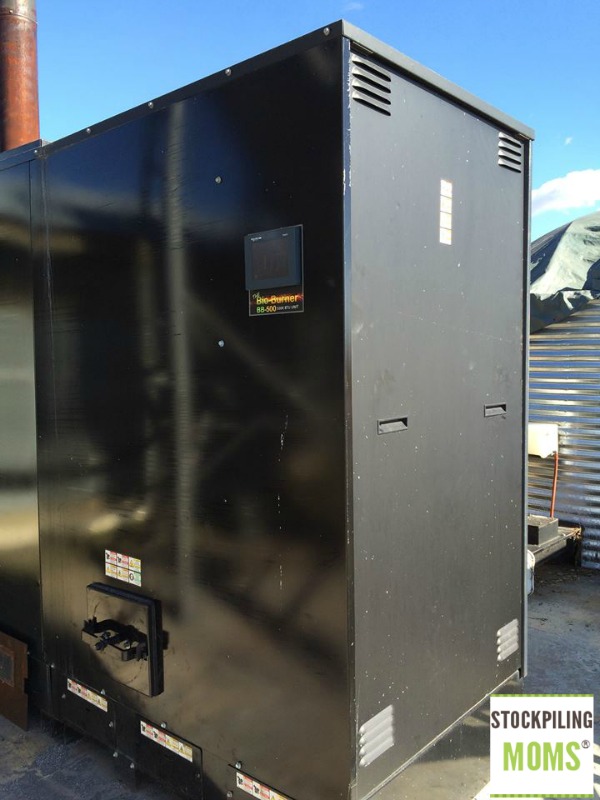 On the tour the brands made some exciting announcements! We learned that Shady Brook Farms and Honeysuckle White will be offering fresh, whole-bird turkeys and bone-in turkey breasts raised without growth-promoting antibiotics. This change has been in the works for more than a year and now Shady Brook Farms and Honeysuckle White are the first major turkey brands to implement a change like this on a large scale. We were so excited to learn this awesome news!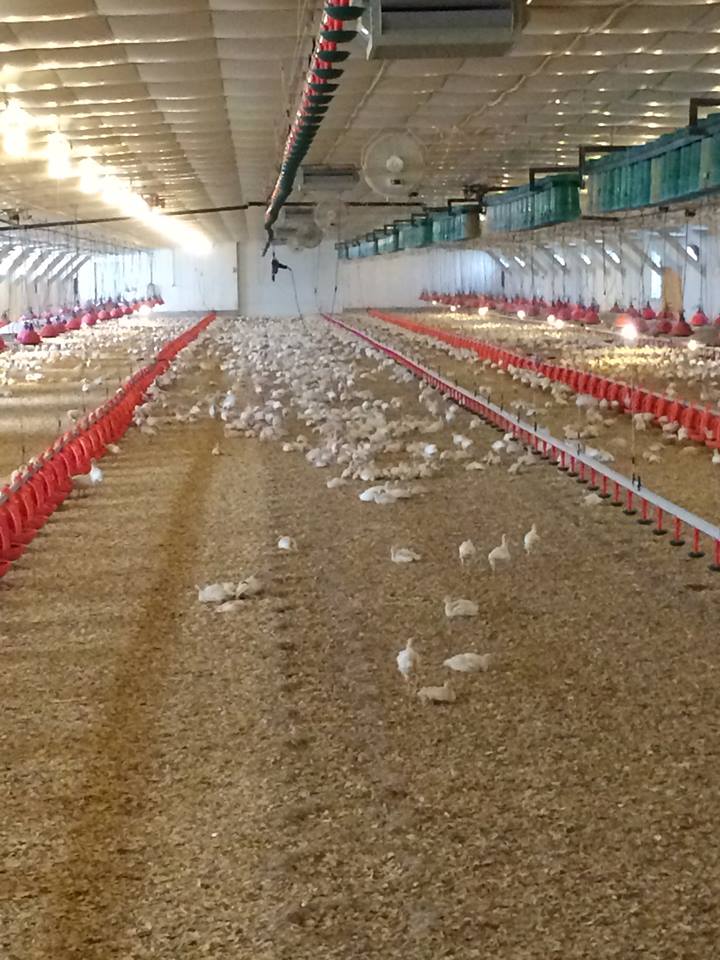 This change has now rolled into the entire line of products from the brands and includes ground turkey, sausage, turkey cutlets, tenderloins, burgers and more! In fact, ALL turkey flocks are free from growth-promoting antibiotics as of 2015. Woo Hoo! As a mom this news makes me happy! Now if you are budget conscience like me you know the first question I asked. Now, how much is this going to cost?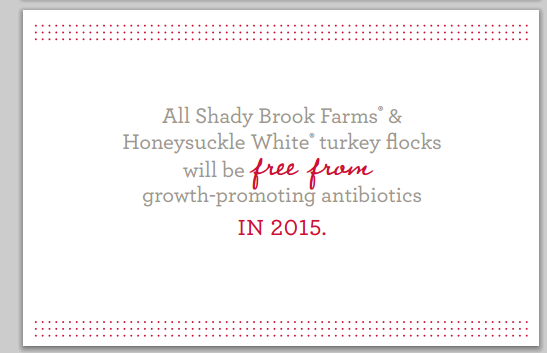 Much to my delight – Shady Brook Farms and Honeysuckle White strongly believe that good food should be accessible to everyone. That's why they are not be charging a premium price for turkeys raised without growth promoting antibiotics. Yay! That means we can AFFORD to feed our families better turkey! Working with the U.S. Department of Agriculture, Shady Brook Farms and Honeysuckle White developed a Process Verified system under which the turkeys are raised.
This states that:
All turkeys are raised by independent farmers – you can learn more about the farmers here
Producers are trained on proper animal handling practices
No antibiotics are used for growth promotion (antibiotics only used for treatment of illness and disease prevention)
Shady Brook Farms and Honeysuckle White work with 700 independent farmers to raise their turkeys. This was a fabulous trip and I thoroughly enjoyed meeting one of the farmers that they work with. Glenn and his family were a true delight. They even made us some amazing kettle corn and hosted us in their home after our tour. I also enjoyed meeting the Honeysuckle White employees and getting to know them better and learning more about the brands. It was also fun to meet those sweet Turkey's – I admit I kind of fell in love with them. Gobble Gobble!!!
We want to share with you some of our favorite Turkey Recipes:
How to cook a Turkey Breast in the Slow Cooker
Crockpot Turkey Breast of Wonder
Smoked Turkey Cranberry-Orange Sandwiches
Tastes Like Thanksgiving Casserole
Hop on over to Instagram and follow the fun! We love posting memes, family fun, travel, and whatever we are feeling that day! Pinterest is also an amazing place to visit Stockpiling Moms. This is where you can pin all your favorite articles from our Food, Travel & Lifestyle Blog!
Disclosure: This is a sponsored post on behalf of Honeysuckle White Turkey. I am a sponsored Brand Ambassador for Shady Brook Farms and Honeysuckle White Turkey. All opinions are 100% my own.
Melissa is a football and soccer mom who has been married to her best friend for 24 years. She loves sharing recipes, travel reviews and tips that focus on helping busy families make memories.