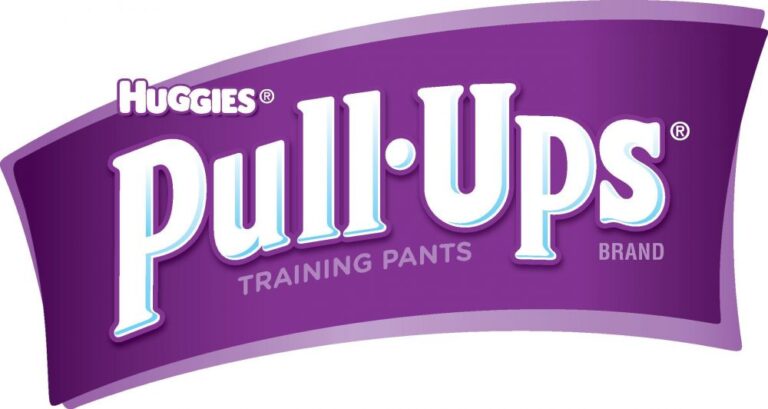 We have Pull-Ups Coupons for you! If you are like most parents, you are counting down the days until your child is potty trained! I know we were! I literally did a celebration dance and rewarded myself with a brand-new Coach Purse (from the Outlet with a coupon of course) when Peyton was 100% potty trained. I am not kidding! Here is a picture I took of that purse in 2008! Best of all I still have it and use it and will never get rid of it because it reminds me of that milestone and victory every time, I use it.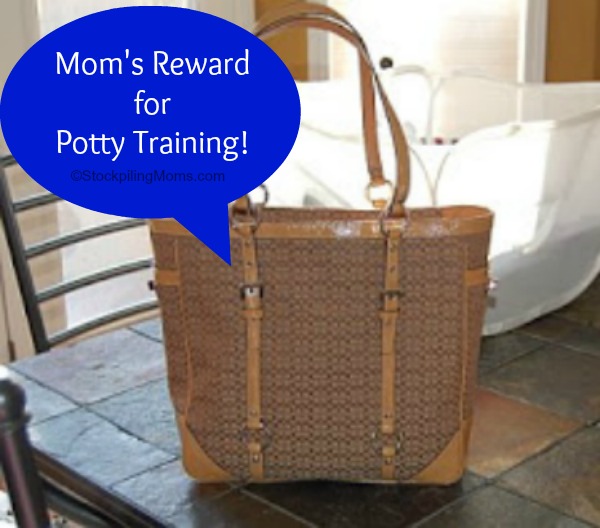 Pull-Ups Coupons:
During our potty-training process, we used Pull-Ups® Learning Designs Training Pants. Right now, you can save on Pull-Ups® Learning Designs Training Pants by printing this Pull-Ups Coupon. Just head over the Pull-Ups® website to register. Once you are registered, you will be able to save $2.00 on one package of Pull-Ups® Learning Designs Training Pants (Jumbo Pack or larger) by printing the coupon from the site. However, as s an added bonus, if you share the coupon via social media, the value increases to a $3.00 savings! Now that is a nice high value coupon and worth sharing in my opinion!

The potty-training journey is an exciting milestone, but parents can find it frustrating because they don't understand the process. It takes TIME! You can rush it and regardless of if YOU want your child to "be trained" it comes as a rite of passage. When your child is ready, and it clicks for your child then it will happen.
When you use this link to download your coupon to purchase Pull-Ups® training pants and share the link with your friends you will get an additional $1 off! Pull-Ups® Training Pants help make potty training a fun and educational bonding experience between parent and child by guiding the process towards independence through learning while offering just the right amount of protection. It is that process of moving from diaper to training pants to underwear and in my opinion, it is nice transition. I love that Pull-Ups® stretchy sides teach toddlers how to take them off and put them back on all by themselves, and easy-open sides make it easy for mom and child to check for potty breaks. Right now, you can enroll in the Big Kid Academy at Pull-Ups.com to begin your customized potty-training journey today!
Every child is unique – that's why when you enroll at the Big Kid Academy, you'll get a personalized "My Pull-Ups®" page with potty training activities and advice customized to your point in the potty-training journey. It provides expert advice and resources from the Pull-Ups® Potty Training Partners to help moms as they begin their potty-training journey. This is a great resource and can provide tips and tricks to help you!
Pull-Ups® training pants are available in new designs featuring Doc McStuffins and Ariel for girls and Jake and the Never Land Pirates and Lightning McQueen for boys. This is exciting for little ones to be able to put on their favorite characters. Pull-Ups® training pants come in three sizes: 2T–3T (18- 34 lbs.); 3T–4T (32–40 lbs.) and 4T–5T (38+ lbs.) Pull-Ups® brand offers three different kinds of gender and size specific training pants that include:
Parents can find great potty-training resources and tips at the tip of their fingers with the Pull-Ups® Time to Potty App – a tool that motivates, educates and rewards potty training behavior, helping moms and toddlers develop consistent routines.
Some features include:
Convenient Resource: The Time to Potty app is a smart potty timer that helps your child learn to take regular potty breaks
Personalized Features: App adjusts based on behavior patterns and input from mom and dad and parents can customize the child's name, gender, age and the time they wake up and go to sleep
Interactive Games: Includes fun features and activities that parents can do with their little ones including puzzle games, music makers, coloring pages and search and find games
Don't forget that this coupon is a great way to save so be sure to print it out and share it to save even more!
Disclosure: This is a sponsored post written by me on behalf of Pull-Ups®. All opinions are 100% my own.
Melissa is a football and soccer mom who has been married to her best friend for 24 years. She loves sharing recipes, travel reviews and tips that focus on helping busy families make memories.