Safe Driver Car Connection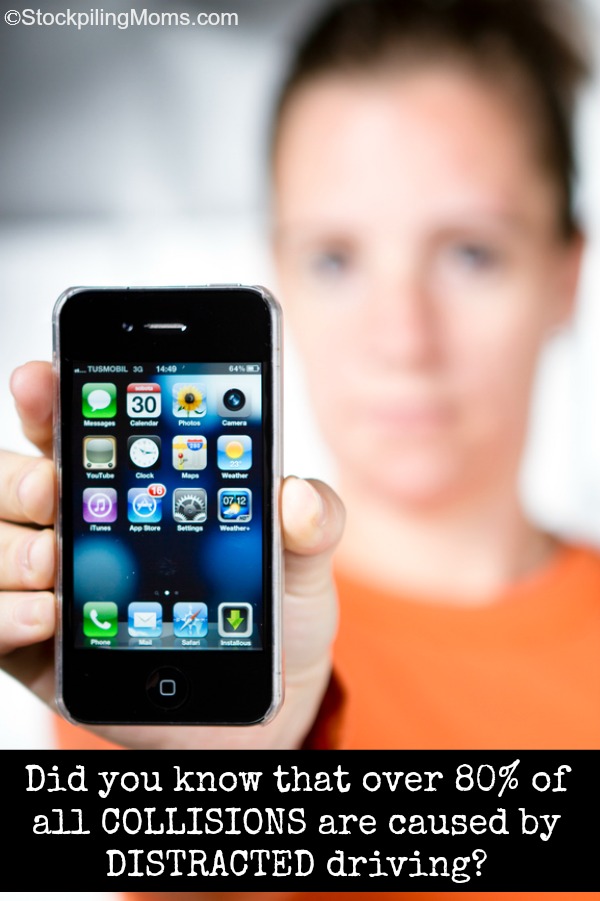 Safe Driver Car Connection. Did you know that over 80% of all COLLISIONS are caused by DISTRACTED driving? According to DMV.ca.gov it is true. WOW! That is crazy! If you think about all of the distractions that we have while driving it is really not surprising, I guess. Between crying children, cell phones, animals, road rage and our busy lives it is really not often that a person gets behind the wheel with nothing on their minds.
Safe Driver Car Connection:
To help improve your chances for safety while driving, we are really excited to share with you the Straight Talk Wireless New Safe Driver Car Connection. It works in most 2003 and newer passenger vehicles. To check compatibility, you can text CAR to 611611 before you purchase.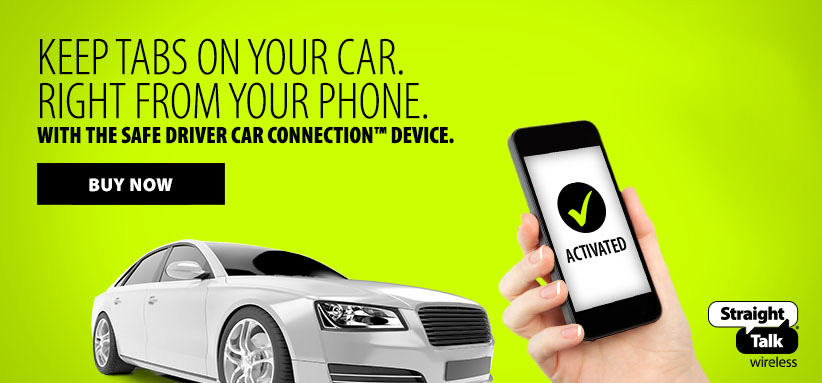 The Safe Driver Car Connection can be purchased with a No-Contract, 30-Day Service Plan that costs only $10/month. The device is sold at Walmart stores or online at Walmart.com and StraightTalk.com starting at $129.99. It connects with your smart phone, tablet or laptop. It has some pretty amazing features. In particular if you have a teen driver.
The Safe Driver Car Connection Features:
Text blocking and phone restrictions while driving with the free ZoomSafer app
Set safety zones and alerts
Vehicle Location – know where your vehicle is or where it is heading
View drivers score reports
Fuel Savings – monitors daily driving habits and generates reports, providing fuel saving tips.
Vehicle health – Know what your mechanic knows before you go for service
Why would you want this device?
It allows parental control so that you can prevent your teen from texting and also provides safety alerts. It provides a way to monitor driver behavior and vehicle health from any Internet-connected device. It allows you to maintain vehicle safety, vehicle performance and fuel consumption. It helps you to control where your vehicle goes, where it is and how it is used.
This device could be beneficial for teens, but I also think it is beneficial to businesses that provide vehicles for their employees to use. It could also come in handy for those who are concerned about elderly drivers, too. Honestly, I can't really think of anyone who wouldn't benefit from this device.
You can get alerts, reminders and up to date activity – all on the easy-to-understand Car Connection mobile app. It is available on both the iTunes App Store and Google Play. The free third party ZoomSafer app, which reduces mobile distraction when driving by restricting text and call functions, is now available on Android, Blackberry, and iOS platforms. I downloaded it to my iPhone and it is so easy to use and manage.
How does it work?
1. Activate: Go to StraightTalk.com to activate. Your device includes 10 days of service upon activation. This process took us about an hour to complete.
2. Register: Go to mycar-connection/StraightTalk to register the device. The Contract, Driver and Vehicle information are required to complete the activation. This took us about 15 minutes to complete.
3. Install: Plug in the car connection device into your vehicle's OBD II port. For help locating the OBD II Port go to my-car-connection.com/vehiclelookup. This took us about 15 minutes.
4. Manage Your Service. Your device comes with the first 10 days of service. Keep your service active after that by purchasing or adding a Straight Talk Driver Car Connection Service Plan before your service end date. If you choose the 1 year plan you actually save $20 off of the plan.
5. Ready to Go: Visit my-car-connection.com/StraightTalk to log into your account to monitor, manage, protect and maintain your vehicle. It is compatible with most Mac, PC and mobile platforms.
After we watched the video my husband said, Wow, this is the most amazing device. We will be using this when Peyton is ready to drive. In fact I have decided to share this with my parents because my brother is 15 and will be driving in less than a year. Which is really scary! However, with this device we find it to be less scary.
Safe Driver Car Connection Giveaway:
We are so excited to be able to give away a Safe Driver Car Connection device to (1) Stockpiling Moms reader. To enter this giveaway, please make a comment on this post and tell us why you would like to win! We will select one winner at random.
Straight Talk's Remote Alert System
Straight talk has also released a second new device in their Connected Life product line called the Remote Alert System. Though we didn't test that device, it has some great features. The Straight Talk Remote Alert System is a standalone, non-monitored device that has a built-in wireless module that can send an SMS message or place a phone call to up to eight pre-assigned numbers when a sensor is triggered. The device comes with a wireless controller and a wireless motion sensor. You can also purchase a magnetic door sensor, additional motion sensors, and a remote key fob. This device would come in handy during family trips, giving you peace of mind while you are away from your home.
Straight Talk's $45 Unlimited Plan
Don't forget that Straight Talk's no-contract $45 Unlimited talk, text, and data plan has up to 10X more high speed data than other $45 plans. We are in love with our plan! The plan offers the first 3 GB of data at high speed. After reaching 3 GB of high speed data, data speeds will be reduced for the remainder of the 30-day cycle. There is no data cap. High speed data is restored once a new 30-day service plan is added. You always get a message too when you are nearing an overage. This is perfect for teens too!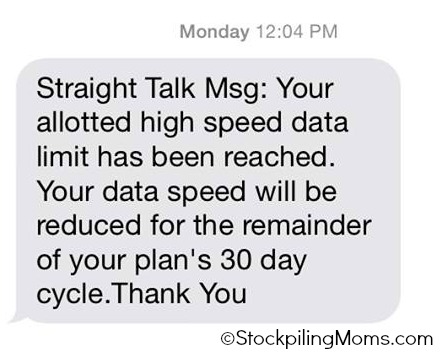 Disclosure: This is a sponsored post on behalf of Straight Talk Wireless. We are #StraightTalkTesters however all opinions are 100% our own. We are working with this brand because we feel strongly about it.
Melissa is a football and soccer mom who has been married to her best friend for 24 years. She loves sharing recipes, travel reviews and tips that focus on helping busy families make memories.