How to Spend Your Income Tax Refund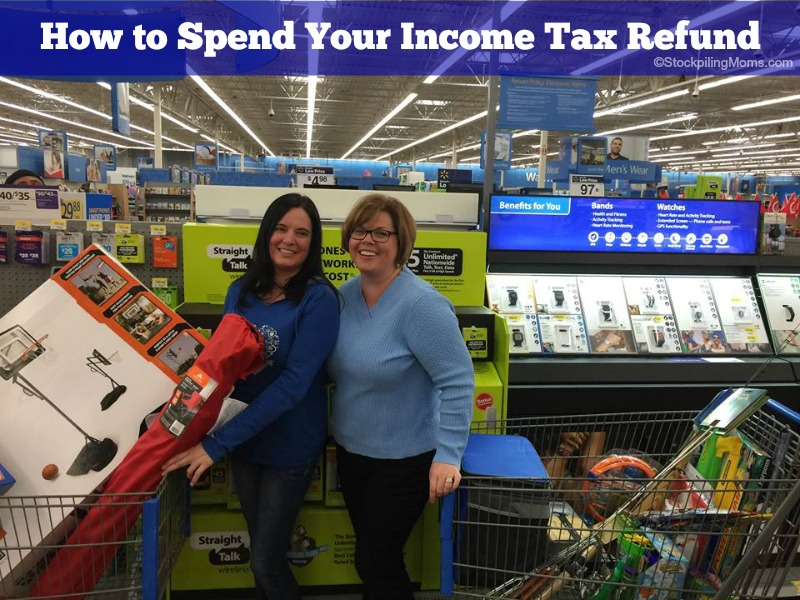 How to Spend Your Income Tax Refund? Are you getting an IRS income tax refund? If you are then we have some ideas for you on what you can do with your extra money! It is always a nice way to start off the new year with a tax refund.
There are several ways to spend it of course and we are going to share some ideas with you. However, if you aren't getting a refund these suggestions are also useful for ideas on how you can spend any "extra" non budgeted large sum of money like a work bonus, inheritance or other windfall.
How to Spend Your Income Tax Refund:
1. Pay off Debt. This is a chance to pay off credit cards, pre-pay your mortgage or car payments or make extra payments towards your student loans.
2. Save or Invest. This is a chance to invest your money. Deposit it into your savings account or invest it into a 529 account for your children. Another option is to purchase CD's (Certificates of Deposit) or Invest in Stocks.
3. Travel. This is a chance to go on a family vacation that you otherwise wouldn't be able to afford.
4. Family Fun. Purchase something that your entire family will enjoy together.
5. Education. Use the money for classes for yourself or deposit the money into your kids' education account (if you don't have one create one).
6. Christmas Funds. Deposit the money into an account for your Christmas funds. This is a great time to start Stockpiling for The Holidays too!
7. Bucket List. Do something fun that you have never done before. This is a great time to knock an item off of your bucket list.
8. Repairs. This is a great time to do some repair work around your home or on your car. Maybe you have been putting something off that need's repairs.
9. Shopping Spree. Go on a shopping spree. Now may be the time to update your wardrobe, buy items for the family that they need/want. A new pair of shoes for each member of your family.
10. New Phone. If you have an outdated phone or you are looking for a new Smart Phone this is a great time to make a purchase. We love how affordable StraightTalk Wireless is and with no contract it is a great way to save money too!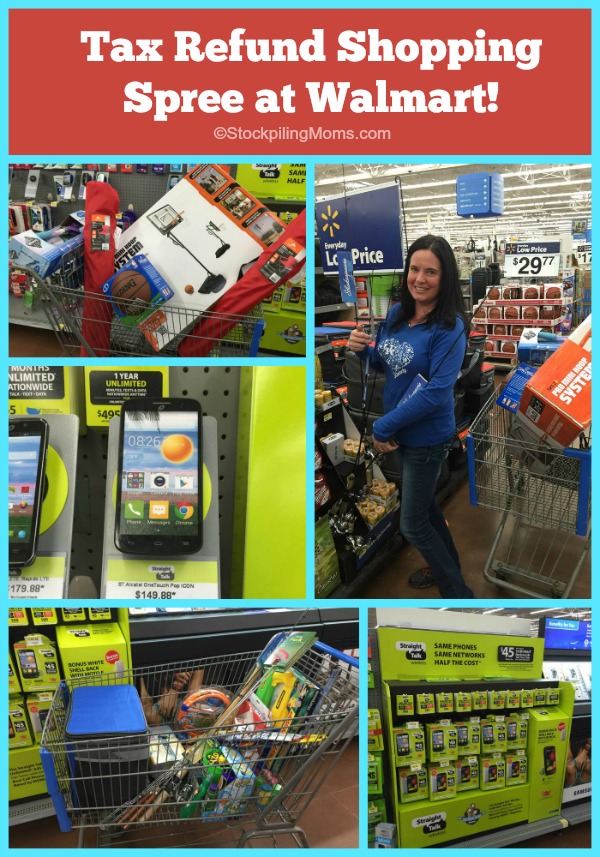 Straight Talk Wireless recently sent us a $500 Gift Card to use as our "tax refund" and challenged us to go on shopping spree at our local Walmart. We had so much fun shopping with our "mad money". We think we did pretty good with our budget! We decided to go with a Summer Fun Theme for the boys! We spent the majority of our money on things that will keep the boys busy all Summer long and then we used part of our budget for something for Mom too!
Here is list of what we purchased:
Bubbles, $2.47
Bases, $5.88
Ball/Bat, $5.88
Sidewalk Chalk, $4.88
Bubble Blower, $9.97
Kites(2), $6.97 each
Basketball Goal, $97.00
Basketball, $14.96
Fishing Tackle Box Kit, $10.00
Wiggling Water Sprinkler, $9.97
Scooter, $19.97
Water Gun (2 pack), $9.97
Cooler, $17.97
Fishing Poles (2), $24.96 each
Chairs (2), $14.97 each
Toaster Sticks for S'mores, 4 pack, $2.97
Camp Forks (2), $3.97 each
StraightTalk Wireless Phone, $149.88
Our total was $496.98 with tax! Our boys are going to be thrilled with all the summer fun and we are thrilled with our new phone!
What will you be doing with your income tax refund (if you are getting one)?
Melissa is a football and soccer mom who has been married to her best friend for 24 years. She loves sharing recipes, travel reviews and tips that focus on helping busy families make memories.