Tips for planting a frugal garden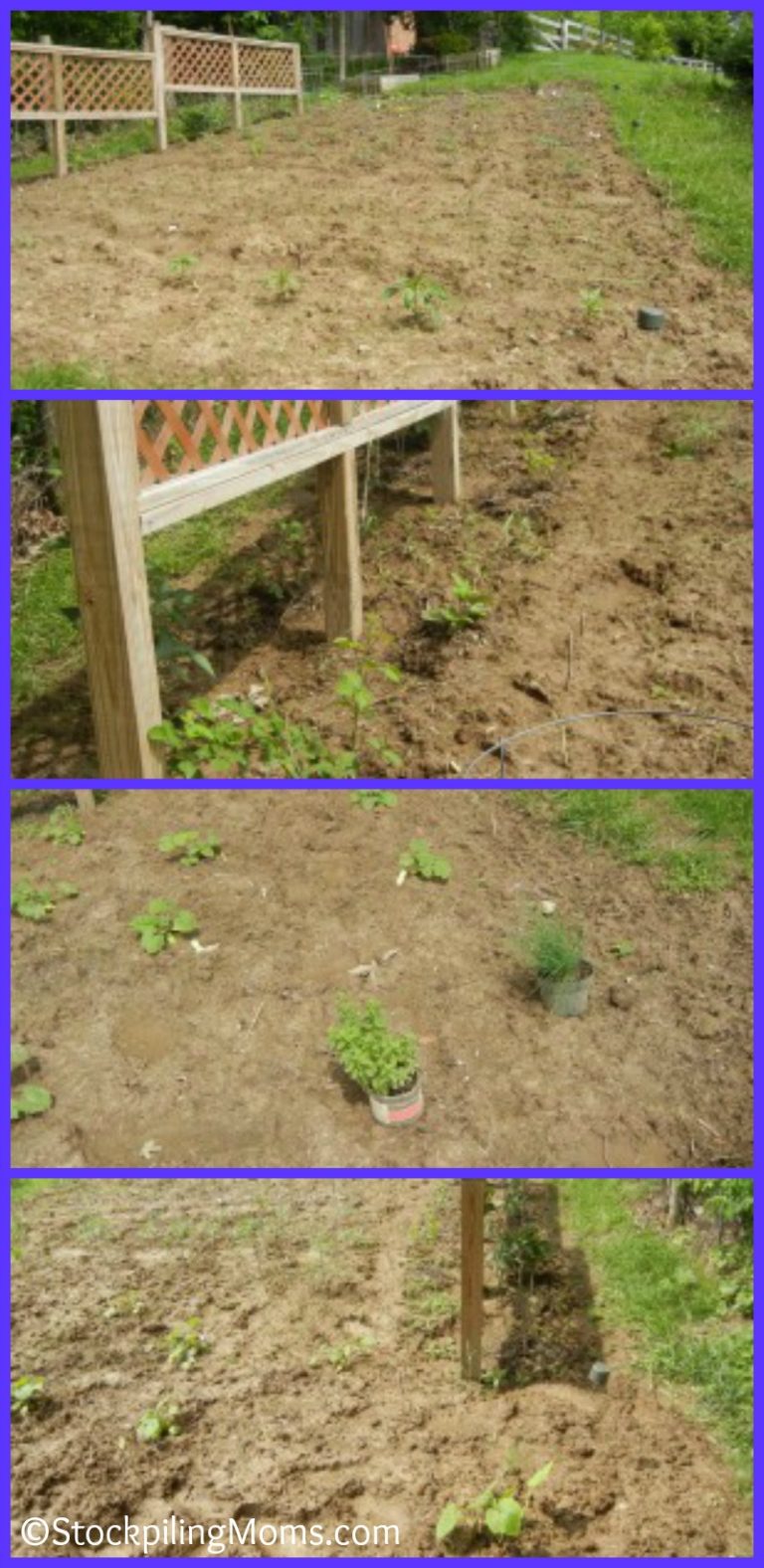 Check out our tips for planting a frugal garden. We have planted our Frugal Garden! We are very excited to watch it grow and share the process with you. This year we used our compost and tilled it into the garden before planting. This really gave us a rich soil and if you are a gardener, I highly suggest that you compost.
Tips for planting a frugal garden
We planted carrots, radish, squash, zucchini, green peppers, onions, pumpkins, cucumbers, tomatoes, basil, cilantro and oregano. In addition, my mother-in-Law gave us thorn-less blackberry bushes. We also have our blueberry and raspberry bushes that we planted last year. We also planted Marigolds as a border to our carrots because we were told they would keep the bunnies away – we are hopeful! Our squash is already starting to bloom so it is very exciting!
It doesn't have to cost a fortune to start gardening. It is worth the time for sure at your first harvest.
Other ideas you may like:
Why buy canned tomatoes when you can can them yourself?
Mini-Greenhouse – Made with Eggland's Best Carton
Tips for keeping out the pests
How to build an outdoor compost bin
Garden Update :: How to get "rid" of the bunnies
Planting a Moonflower = Hours of Frugal Family Fun
Gardening Tips :: A Frugal Alternative
Do you love the Farmer's Market?
Tips for success with Raspberries, Blackberries and Currants
Melissa is a football and soccer mom who has been married to her best friend for 24 years. She loves sharing recipes, travel reviews and tips that focus on helping busy families make memories.