12 Month Printable Budget Calendar
This year, I have created a great 12-month printable budget calendar for you. This is designed for you to use as a reminder for paying bills, and to keep track of any changes in income, savings, goals, and such throughout the year. The new year always brings about goals for taking control of your finances. There are tons of ways to save money and to stay on track with your budget. This is a great way to help make that happen!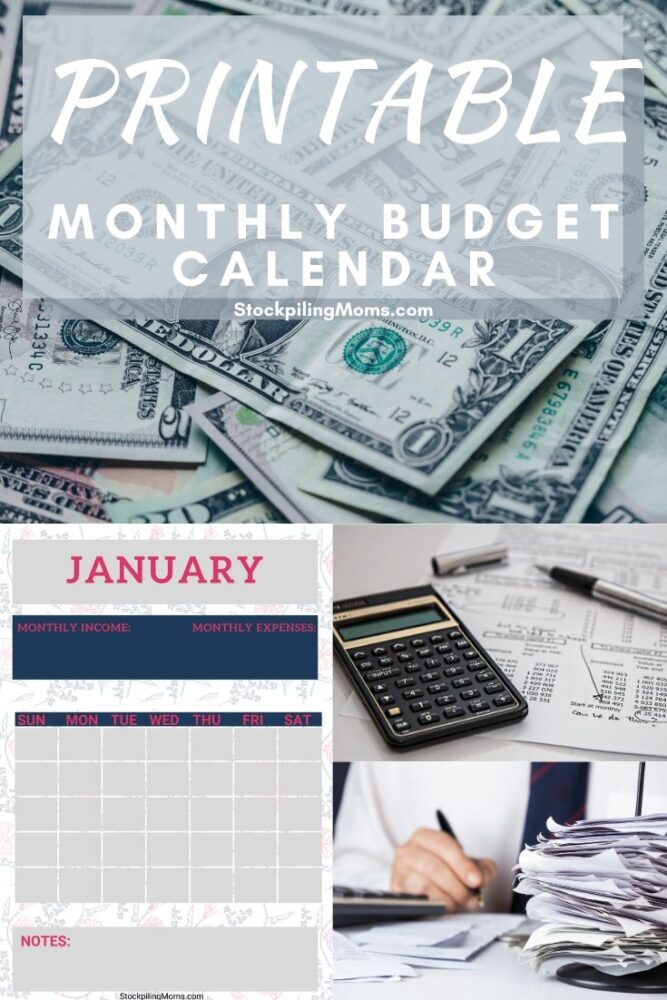 12-Month Printable Budget Calendar
Alongside this easy printable, I am excited to share some of our best tips for staying on track with your finances this year. I've broken this list down to help you locate what you need easily. Not only can you save money by using things like coupons and sales, but you can save money just by creating a budget. Knowing how your money is being spent will help you to see where you need to watch your spending habits.
Monthly Bill Calendar Printable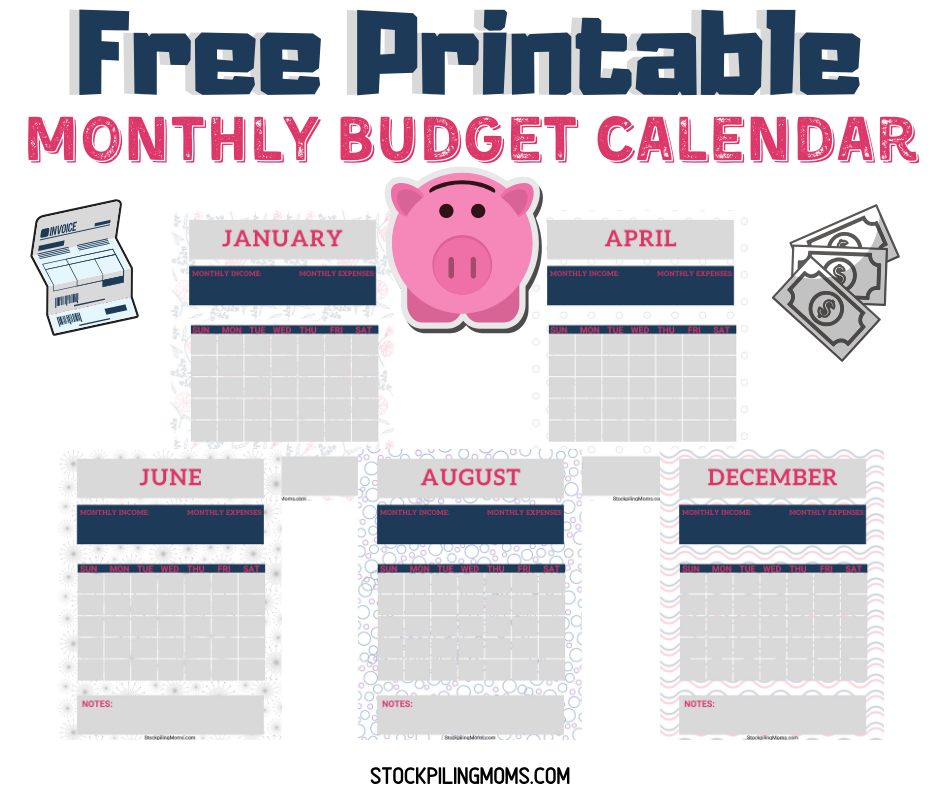 Ways to Save Money on Groceries
Our food budget is one of the bigger expenses in our home each month. It's also one expense we cannot cut out. You have to have food to survive, but that doesn't mean you have to spend thousands of dollars a month on food. Below are some ideas for how to save at one of our favorite stores, Aldi, as well as ways to save on groceries in general.
Ways to Save Money on Crafts & Decor
I love making my home more beautiful. Home decor, crafts, seasonal ideas, and just updates here and there are a must. These tips below are part of how I make that happen without feeling deprived or going over budget. There are tons of ways to add decor to your home without spending a fortune!
Ways to Save Money on Cleaning
Another must in my home is to keep things clean. Below are three of my most popular posts with tips on making cleaning easier to manage on a budget. Make sure to check out the list of dollar tree cleaning supplies. They save me hundreds of dollars per year!
Ways to Save Money on Other Purchases
We spend money on everything from household utilities to treats for the kids. Why not find a way to save in all areas when possible? Below are some of my favorite ways to save. I especially love saving on my makeup and Starbucks. Those little extras make it easier to take care of myself.
Ways to Get Control of Your Finances
Below are some of my best tips for making the most of your money. I highly recommend starting with the 52 week savings plan. It's a great way to increase your emergency savings account easily!
If you have other suggestions, make sure you drop a comment below to help us add more great information to our posts!
Melissa is a football and soccer mom who has been married to her best friend for 24 years. She loves sharing recipes, travel reviews and tips that focus on helping busy families make memories.