Pumpkin Planting Fun for the Family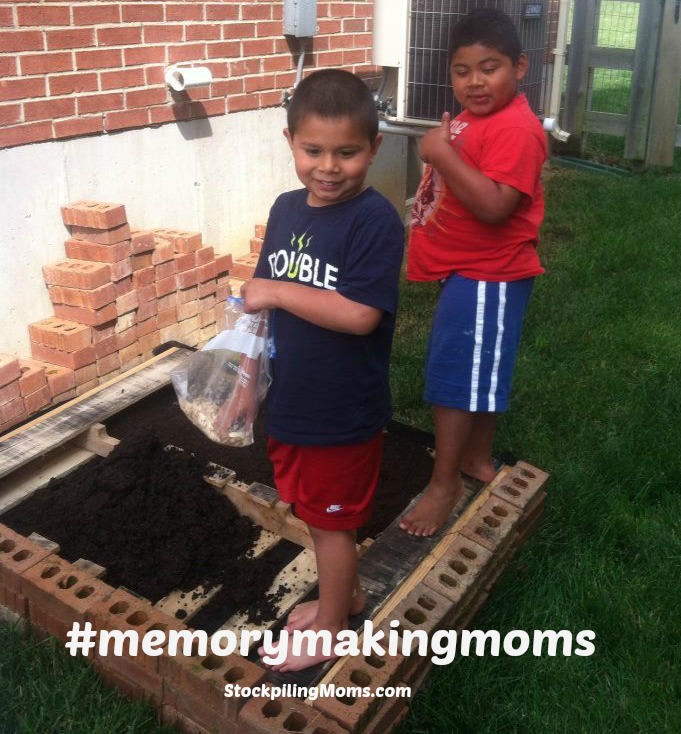 Pumpkin Planting Fun for the Family. Every year we get excited about pumpkin planting time! In October, we got our pumpkins and dry out our seeds. After the pumpkin seeds are dry, we seal them in a plastic bag with a napkin to absorb any extra moisture. We keep our seeds in a drawer in the storage room until June. You have to know your planting season, and this can vary according to where you live. Pumpkins DO NOT like cold. You need to wait until you know you are not going to have any days under 65 (according to Grandpa!)
Pumpkin Planting Fun for the Family:
We have a dog that digs so we can no longer put them in the corner of our back yard. We decided this year to grab a skid from our local tire company and cover the bottom with dark cloth. We then filled the bottom part of the skid with soil. The boys scattered the pumpkin seeds on top and then covered them with the rest of the soil. It was that easy!! Every year we have quite a few pumpkins. The boys get so excited, and it is such a frugal outdoor memory maker! If they grow into beautiful pumpkins, we are so happy and if they don't, we had fun!! BUT we are expecting some awesome pumpkins this year!
Be sure to save your pumpkin seeds this year! It is a great way to create a family memory that will last a lifetime. My boys look forward to planting pumpkins and one of their favorite parts of carving jack-o-lanterns is collecting the seeds to save a plant each summer. I hope you enjoy this frugal idea and making a memory that will last your kids a lifetime.
Be a memory making mom and create memories with your kids that will last a lifetime.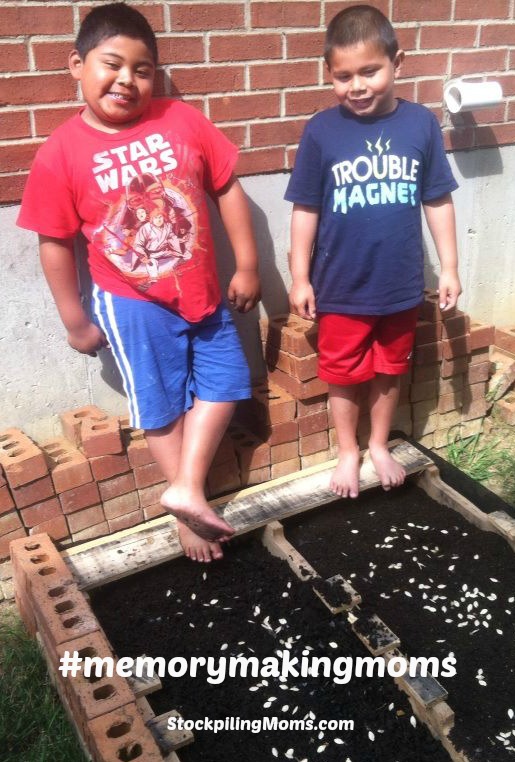 You may enjoy these Kids/Summer Fun Crafts and make a few memories along the way:
Fun and Frugal Summer Fun and Projects & Ideas
Exploding Colors :: A Rainbow of Fun Science Experiment
Pepper Experiment :: A Fun Science Lab Experiment
Pumpkin Recipes:
Paleo Grilled Pumpkin Chicken Breasts
Pumpkin Chocolate Chip Oatmeal Cookies
Pumpkin Spice Chocolate Chip Muffins
Pumpkin Chocolate Chip Cookies
Gluten Free Pumpkin Dog Treats
Shelley is a boy mom, marine wife, and is blessed with an amazing family. She loves sharing recipes, travel reviews and tips that focus on helping busy families make memories.