Live Life with No Regrets
As you know I recently survived my 2nd open heart surgery. It was a really amazing experience for me. I found that through the entire process I stayed really positive and I never thought "what if". As a result of the survival of open heart surgery number 2 I committed to my friends and family that I would be sure to Live my Life with No Regrets.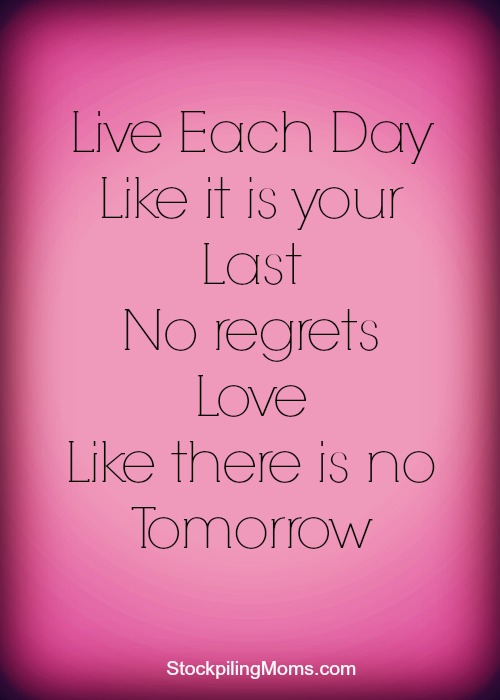 After my surgery I met with my Cardiologist and he said to me "you just had a reset button on your life". WOW! How often do people get the opportunity to set a reset button?!? So I took his words to heart (literally) and decided to move forward with this new found philosophy. I have been gluten free for 2 1/2 years and decided to go Paleo starting in January. I have been feeling GREAT as a result. I was also just released to exercise so that is next on my agenda.
In terms of my family and friends I have always taken time for them but now I take "extra" time for them. When they call I answer – who knows what is going on with them and maybe they really need me. I have been taking time for lunch dates with my husband and spending even more quality time with Peyton.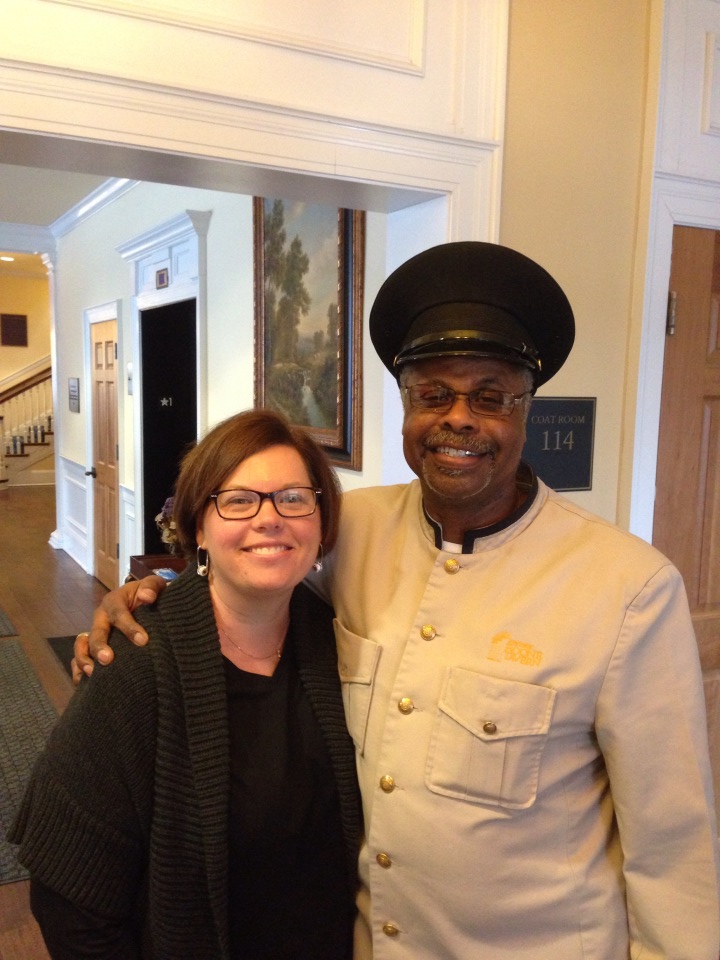 Live Life with No Regrets
My Mom asked me to come to Berea (home) for a visit over Valentine's Day and we enjoyed a family Tea at Boone Tavern Hotel. The time that we spent together with my parents, niece and nephew is etched into my mind forever. On my way out of the hotel I took a few minutes to talk to Fred the Doorman. Fred has been the doorman as long as I can remember and on the way out he gave each and every one of us of a big hug and was so happy. I said, "Fred, you are always so positive" and then he responded. "I like to live each day like it is my last with no regrets". I really took what he said to heart. This is how I decided to live my life after my reset button and I wanted to share this with you.
As you know my goal this year was to start saying "no" and it has been really life changing for me. It is OK to say NO and I have been but I am also living life with No Regrets and saying YES when I want too 🙂
Heart Health Posts:
What is Kawasaki Disease?
Surviving My 2nd Open Heart Surgery
February is American Heart Month
It is OK to say NO (thank you)
Other posts you may enjoy:
Simple Steps To Prevent Cancer
10 Simple Steps to Lower Your Cholesterol
8 Foods That Help Fight Cellulite
Detox Plan – How to remove impurities from your body
Candida Yeast Overgrowth Detox
Stockpiling Moms can be found in all your favorite places. Hop on over to Instagram and follow the fun. We love posting memes, family fun, travel, and whatever we are feeling that day. Pinterest is also an amazing place to visit Stockpiling Moms. This is where you can pin all your favorite articles from our Food, Travel & Lifestyle Blog.
Melissa is a football and soccer mom who has been married to her best friend for 24 years. She loves sharing recipes, travel reviews and tips that focus on helping busy families make memories.