How to Half-Tuck Your Shirts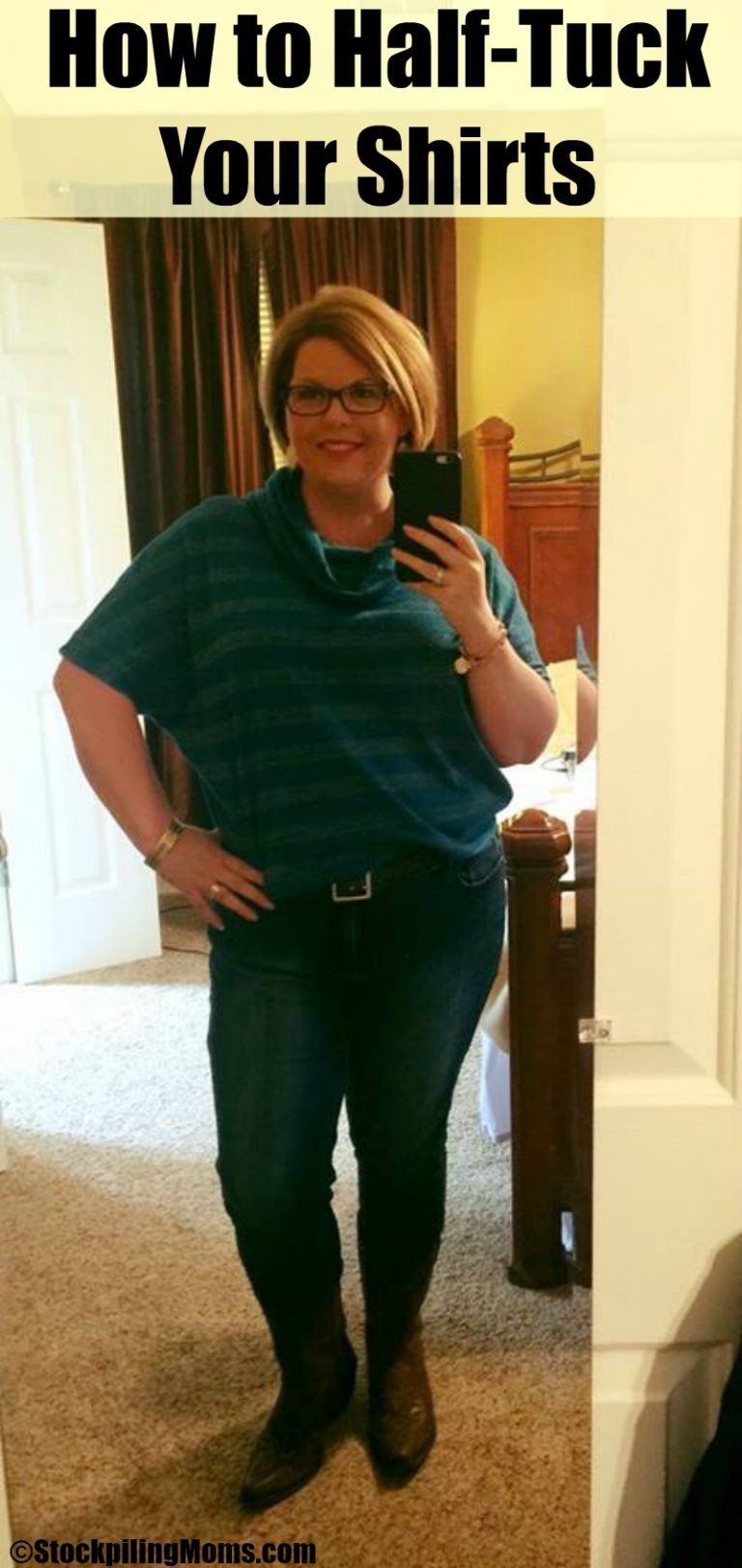 How to Half-Tuck Your Shirts. Have you seen the trend in fashion to half tuck your shirts? If you are like me, you may have thought to yourself, why would I do that? Well, that was until I tried it! By half-tucking your shirt you are able take a boxy shirt and give it shape which in turns gives your body shape! I started trying the half-tuck after I took the adore your wardrobe class with Kelly and I am so happy that I did.
You can half-tuck most any shirt. A button down works well but so does t-shirts are great for half-tucking too, as long as they're slightly over-sized. You can't half-tuck a fitted t-shirt as well. Best of all by half-tucking a boxy or larger shirt it showcases your body shape, especially if you are a curvy body type. When you add a belt, you showcase the half-tuck but that is not necessary to achieve the look. You can do the half-tuck with jeans, capri's, shorts or even skirts! It really changes your look and if you give it a try, I am sure you will get compliments just like I did. This is a look that I wore to a concert. I hope you enjoy the half-tuck as much as I do!
Why I the LOVE Adore Your Wardrobe Course
Melissa is a football and soccer mom who has been married to her best friend for 24 years. She loves sharing recipes, travel reviews and tips that focus on helping busy families make memories.