Kraft Foods and Sam's Club Lunchtime for about $1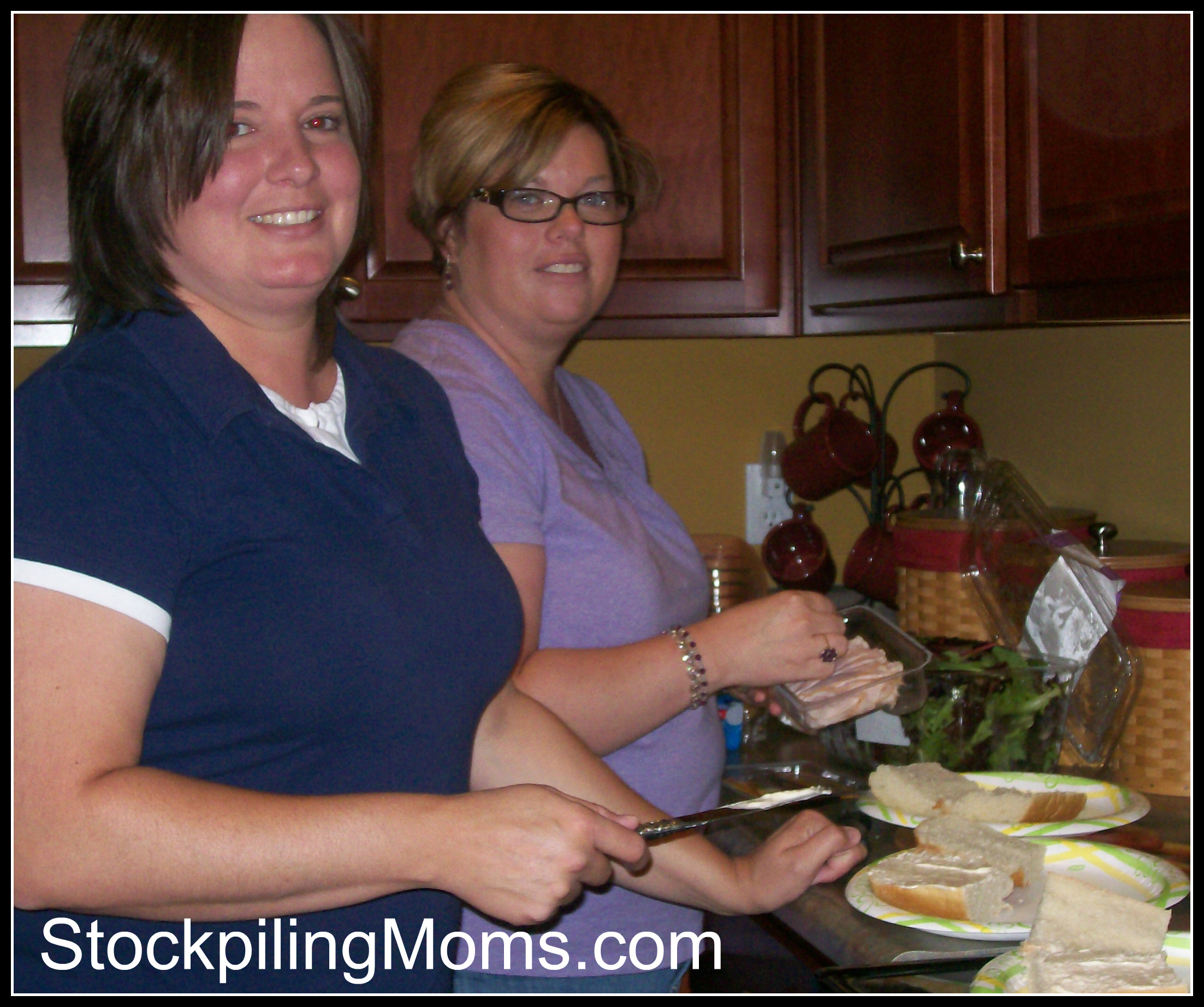 Kraft Foods and Sam's Club Lunchtime for about $1. Review. As you learned from us earlier this week Sam's Club and Kraft Foods are making things simple for Moms this summer! They are providing us 8 quick and frugal lunch menus in their Lunchtime for about $1 booklet. Which is available at your local Sam's Club in the photo department or download it for free. We were very excited to shop the grocery list provided in the booklet and prepare one of the recipes for our children.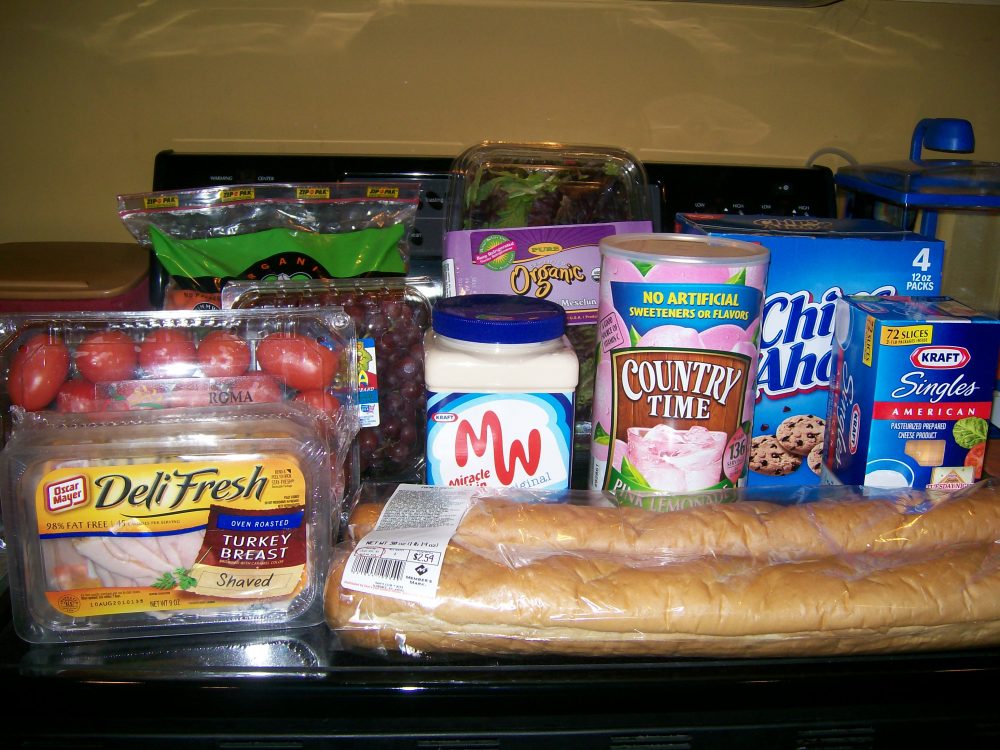 It was hard to select only one recipe however we chose the Turkey Sandwich Combo. Shopping was so easy as we simply followed the shopping list provided in the front of the booklet. It was amazing to be able to go Sam's Club with no written list! All we needed was the booklet!
The price for this meal was $1.09 per person and it only took 5 minutes to prepare. The menu included: Turkey Sandwich, Carrot Sticks, Red Seedless Grapes, 1 Chips AHOY! Chocolate Chip Cookie and Country Time Lemonade. We were thrilled with both the price and time it took to prepare. With 3 busy boys between us we don't have a lot of extra time to prepare lunch.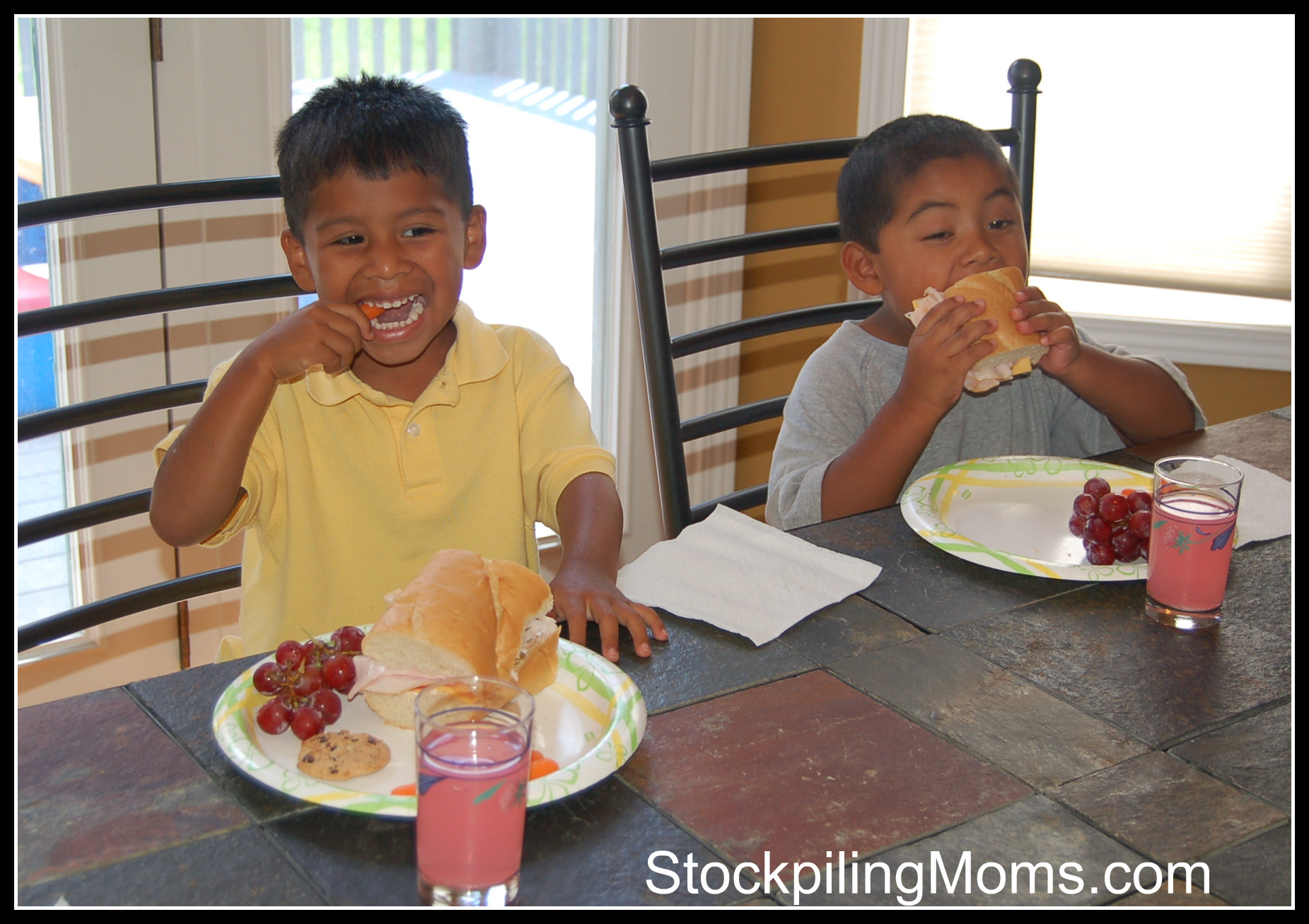 Purchasing in bulk at Sam's Club is right up a stockpiler's alley. We do want to share our 2 Cents Savings Tip after we had the experience of shopping from the list and making one of the recipes in the Lunchtime for about $1 booklet. Our 2 Cents Saving Tip is to think outside of the box when it comes to using your leftover ingredients. Freeze ingredients to stretch their expiration date when possible. For fresh ingredients like grapes, carrots, lettuce and tomatoes you can include those in your weekly menu plan to stretch your grocery budget.
Other suggestions are to consider bagging carrots into small portions so that you children can have a healthy snack on the go. Make a grape salad for a unique side dish that incorporates fruit or freeze grapes for a delicious and cool treat on hot summer days. The recipes would also make great meals for larger groups of children including playgroups, birthday parties or for sports teams.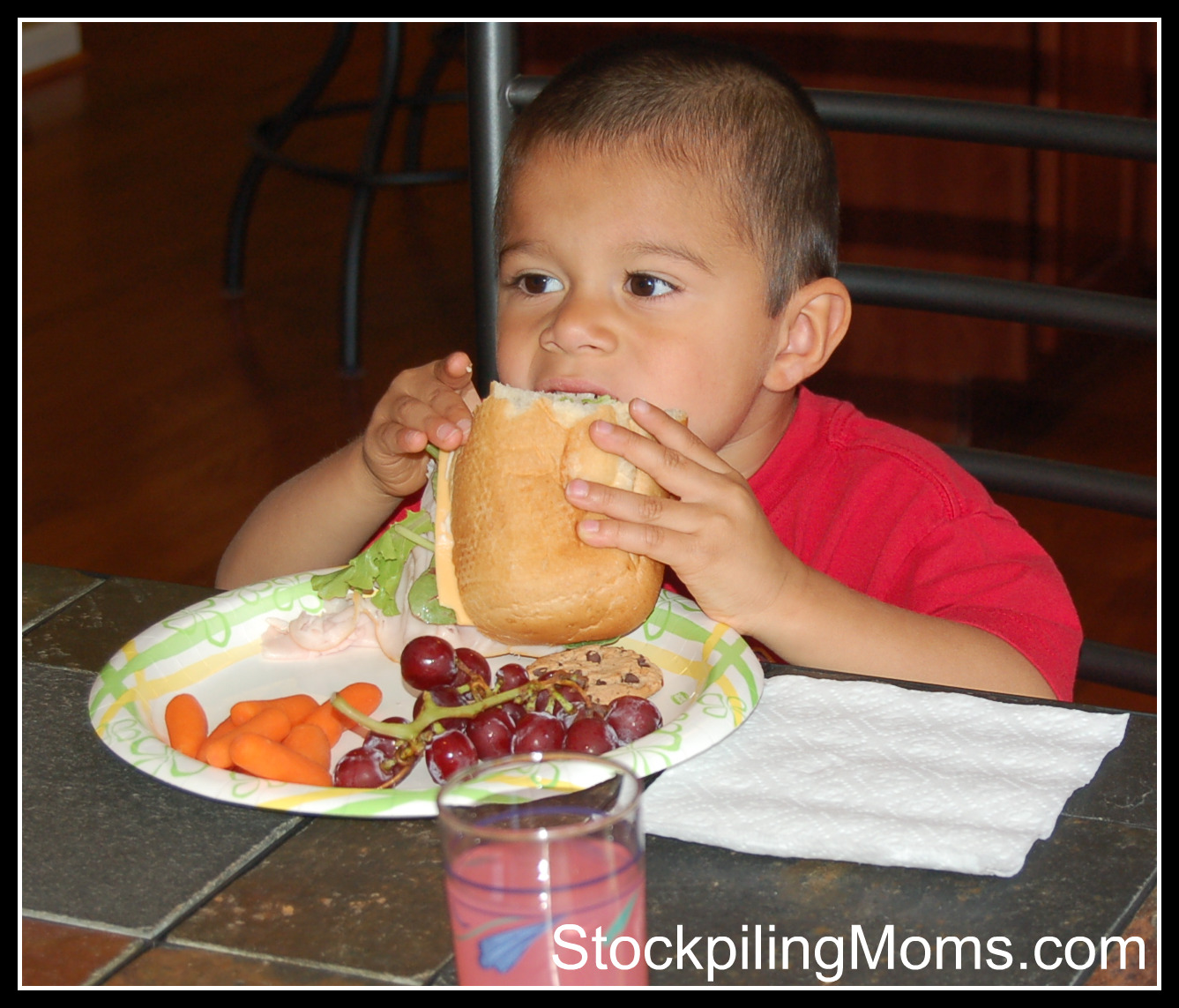 If you would like to pick up a booklet or shop from the Lunchtime for about $1 booklet you can find a Sam's Club location near you. You do not have to be a Sam's Club member to shop as you can download a one-day pass to your local Sam's Club however there is a 10% service charge will apply to purchases made with this one-day pass.
You will also have the opportunity to win a free year-long membership and a gift certificate for $50 to Sam's Club as an exclusive offer to our readers! Be on the lookout for our upcoming Kraft Foods and Sam's Club giveaway later this week!
Disclosure: I am working with Kraft Foods and Sam's Club and using the new Kraft Foods and Sam's Club Lunchtime for about $1 program. While I have been compensated for my time my opinions are my own and I have not been paid to post positive comments.
Melissa is a football and soccer mom who has been married to her best friend for 24 years. She loves sharing recipes, travel reviews and tips that focus on helping busy families make memories.