Kitchen Tips for Baking Cookies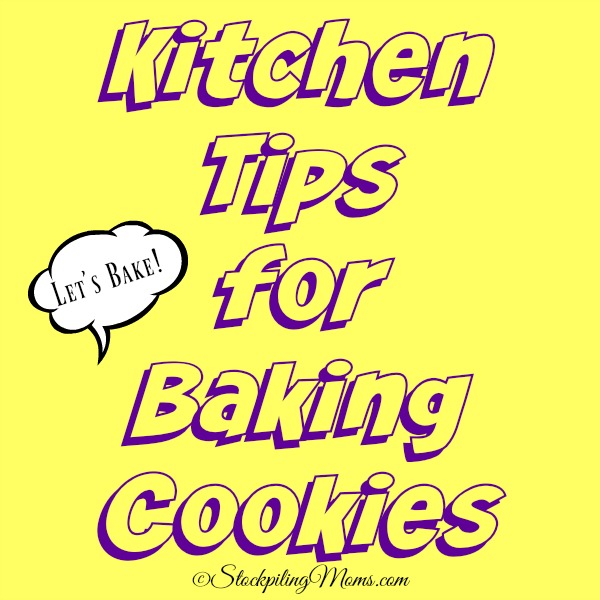 Here are my Kitchen Tips for Baking Cookies to help avoid over baked cookies, burnt bottoms or cookies not rising. I hope these baking tips will help you get the best cookies ever. When the holidays come around it seems I am baking sweets every time I turn around. I do get lots of compliments on my cookies and their appearance, so I though I would share some of my tips I do.
Kitchen Tips for Baking Cookies
1) Make sure you have good cookie sheets or use parchment paper to avoid burnt bottoms and cookies sticking to your sheet. Also to help aid in this is to make sure you have enough butter or oil in the recipe, this helps with stickiness.
2)Place your cookie dough in the fridge for at least 15 minutes or 30 minutes before scooping onto baking sheets. The longer the better. This helps the dough firm up which aids in getting a "perfect" round cookie shape.
3) Do NOT roll into a ball, instead make a cone shape. Scoop your cookie batter and make a cone or dome shape and place on the cookie sheet. This helps the dough cook down into a round shape.
4) Save cookie dough in the freezer. If you make a large batch, put some in an airtight container or a ziploc bag. Place in the freezer for future use.
5) When following a recipe, bake the cookies for less time and check them. Everyone's oven is different and this will save you from overcooking or getting burnt ones. If you want a chewy middle then definitely cook 2-3 minutes less.
Cookie Recipes You May Enjoy:
White Chocolate Peppermint Dipped Sugar Cookies
Reese's Cup Peanut Butter Cookie
Shelley is a boy mom, marine wife, and is blessed with an amazing family. She loves sharing recipes, travel reviews and tips that focus on helping busy families make memories.