Is it Worth Buying Cheap Furniture on a Budget?
Is it Worth Buying Cheap Furniture on a Budget? Raise your hand if you've ever bought cheap furniture on a budget, was it worth it? Cheap furniture can be found at garage sales and even at local furniture warehouses. Most Americans buy cheap furniture because it's what they can afford. The real question is…is it worth it? Stay tuned as I make a case for cheap furniture.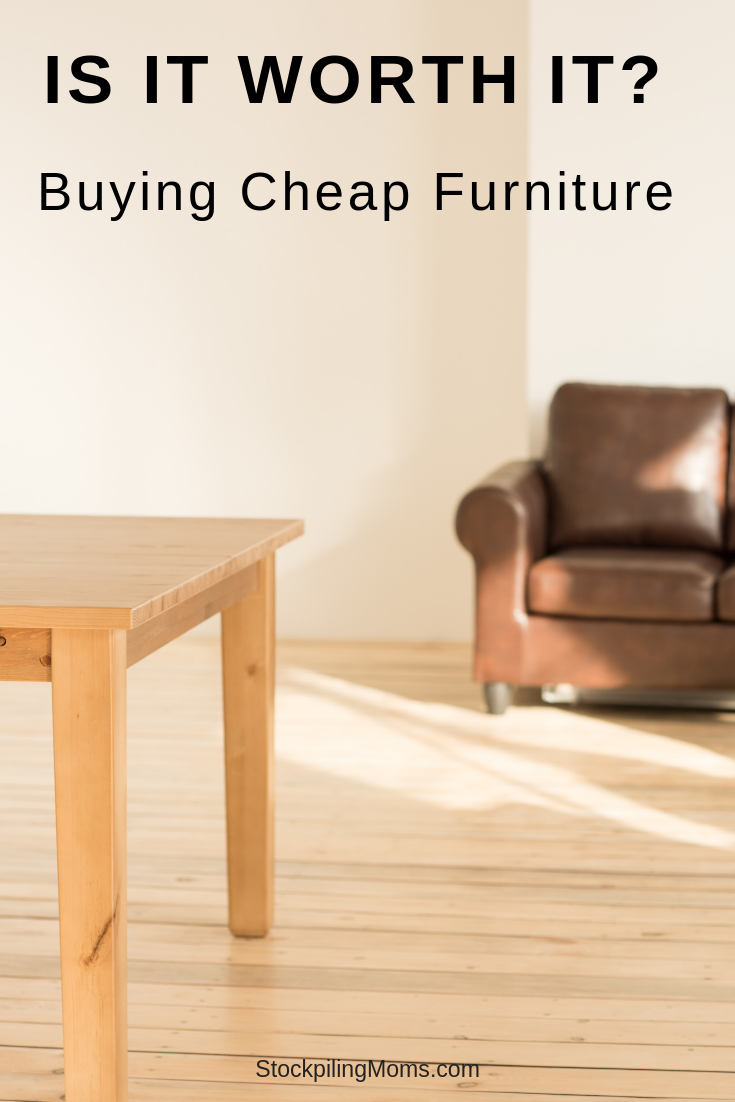 Is it Worth Buying Cheap Furniture on a Budget?
Know where you're buying your furniture
Cheap furniture (as in a cheap price not cheap quality) can be bought from a reputable place. Some companies get really good deals on their furniture and then pass that savings onto you. It's important to know where you're buying your furniture from.
Give it a try before you buy
Take a really good look at the furniture you're buying. Sit on it and inspect it. Get kind of rough with it. Is it going to tear when you sit on it? Does it look like it's already been through a lot? Always take some time to investigate before you buy it. If it can withstand your testing, then it's probably worth buying it for cheap. Staying on budget is worth it, you just need to know which quality cheap furniture items to buy.
Know how long you expect it to last
Okay, you can buy cheap furniture, but don't expect it to last forever. Spending a couple hundred on furniture is okay as long as you don't think it's going to last until you die. Furniture isn't always made like it once was. You should buy cheap furniture with the expectations that it won't last forever. If the cheap furniture you're buying will get you through a season, then it's totally worth buying.
Take your time looking
Believe it or not but there are LOTS of options when it comes to buying cheap furniture on a budget. There are TONS of places to look. For example, garage sales, Facebook garage sales, warehouses, second hand stores, your friends and family, and even online. Take your time looking, so you can find something you actually want. Cheap furniture doesn't mean you have to settle. It's your money, so get the best deal you can on furniture. Even though you're not spending a lot of money, money is still money!
So, the answer to the question "is it worth buying cheap furniture on a budget?" is yes! If you take your time, stay on budget, and find something you love – then it's worth it! Have you ever found great furniture, while on a budget?
More Home Decor Tips
How to Furnish a Home on a Budget
Furniture Items to Never Buy Used
Tips for Buying Furniture Online
10 Easy Homemade Area Rug Ideas
Melissa is a football and soccer mom who has been married to her best friend for 24 years. She loves sharing recipes, travel reviews and tips that focus on helping busy families make memories.