How To Relieve A Migraine Using Essential Oils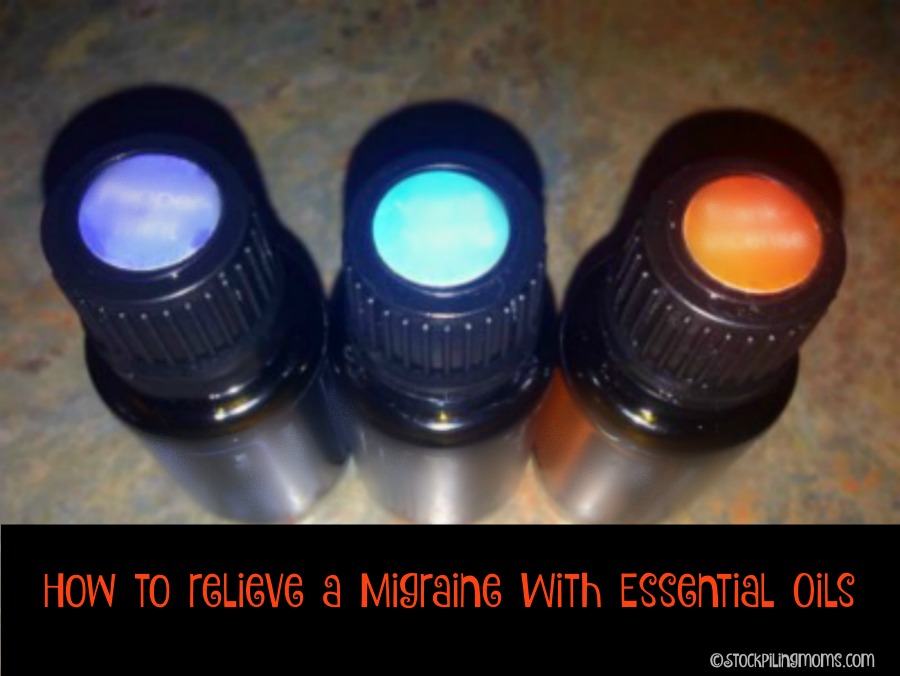 How To Relieve a Migraine Using Essential Oils? Do you suffer from Migraines? I do. In January 2013 I started using essential oils on a daily basis and began using them to treat my migraine pain naturally. This is an all-natural method for migraine relief that really works for me.
I would say that this method will vary on each individual because migraine triggers and treatment are so unique. This is not a method of substitution for prescription treatment. Always consult your physician before switching or trying a new treatment.
How To Relieve a Migraine Using Essential Oils:
Frankincense Essential Oil
Lavender Essential Oil
Marjoram Essential Oil
Peppermint Essential Oil
Rosemary Essential Oil
Ylang Ylang Essential Oil
Migraines are so individual and varied that the oils to use will also vary. These oils have worked for others. My personal "cocktail of choice" actually includes a combination of Frankincense, Ylang Ylang and Peppermint.
The best advice is to start treating as soon as any warning appears.
1 – 2 drops of Frankincense Essential Oil on your finger and rub on the roof of your mouth
Rub Peppermint Essential Oil on your temples
Breathe Ginger Essential Oil if you are nauseous.
Repeat every 15 minutes – 2 hours as long as necessary. Nap if your situation allows.
Disclosure: We are NOT providing medical advice. Always consult your physician for medical treatment. The advice shared in this page has not been evaluated by the FDA. The products and methods recommended are not intended to diagnose, treat, cure or prevent any illness or disease, nor is it intended to replace proper medical help.
RECIPES USING ESSENTIAL OILS:
How to Clean White Spots out of Wood
Melissa is a football and soccer mom who has been married to her best friend for 24 years. She loves sharing recipes, travel reviews and tips that focus on helping busy families make memories.