How to plan the best spring break for your teen
How to plan the best spring break for your teen. We are home from the BEST spring break trip! When I asked my teens where they wanted to go this year for Spring Break, they immediately said Orlando, FL. That is always a popular destination for them because we are a Disney family. This year instead of staying on property we decided to stay in a vacation home instead. That was something that ended up being a game changer for our vacation.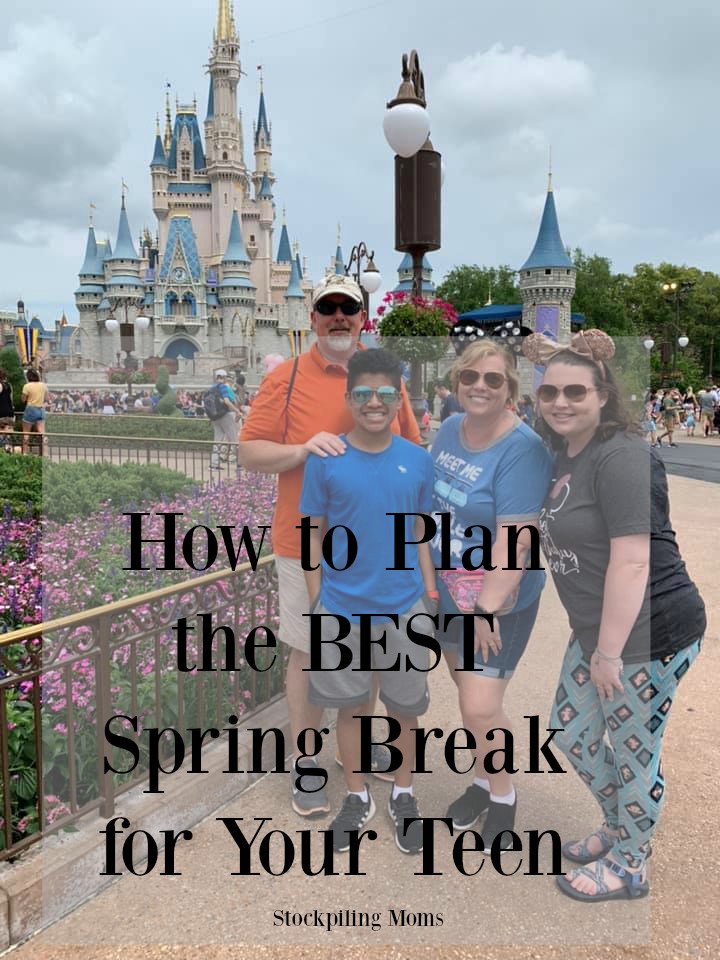 How to plan the best spring break for your teen:
Ask them where they want to go? You may not decide to go where they want but this can give you a general idea of what they want to do. There is no point on taking your teens to the beach when they would all prefer a theme park and vice versa. It is nice to get their buy in regardless of if it ends of being your vacation destination or not.
Set a budget and stick to it. It is easy to get carried away when it comes to vacations. Be sure you set a budget and then stick to it. You don't want the vacation to end up causing you stress by overspending.
Enjoy the moments. Trust me they pass quickly. Once you have teens you will understand. Soak it all in. On our vacation I said no phones during the lines. This gave us time to talk, and we ended up making some of the best memories while waiting.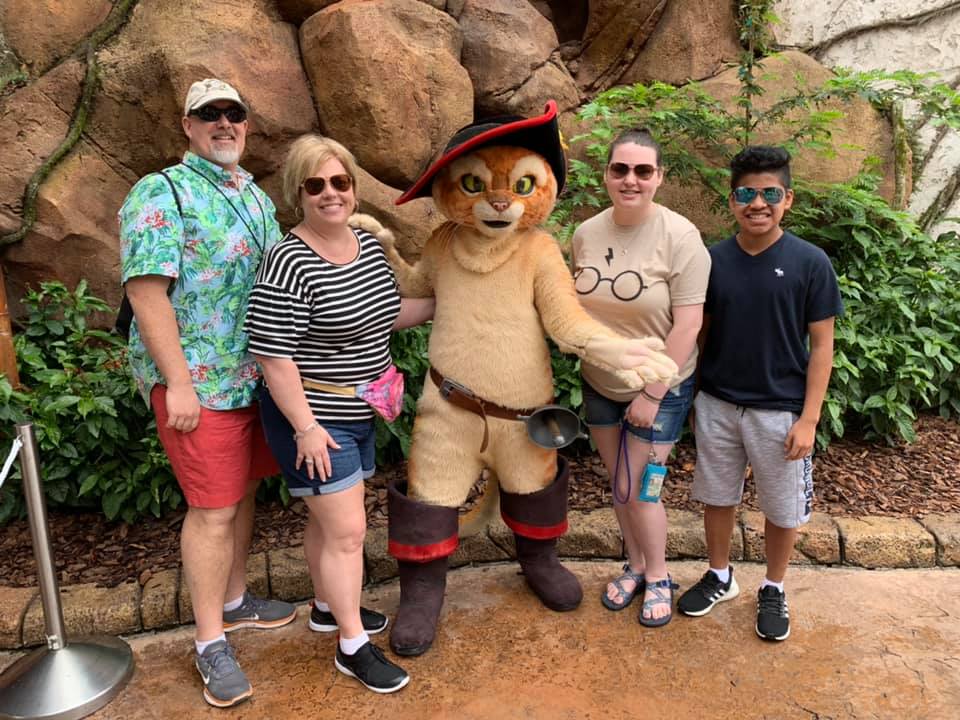 We really loved staying in a vacation home. Why? We didn't feel the need to be in a park every single day! We were able to build in time to relax and we had plenty of space to unwind at the end of a busy day. When I asked my teens if they would like to do something other than Disney, I was surprised that they both said they would like to visit Universal Studios too. My niece is a HUGE Harry Potter fanatic and they both wanted to ride the coasters and check out Universal Studios and Island of Adventure, so we decided to split our time up between the parks.
This was a huge win for our family. We enjoyed 4 days at the parks, several days by the pool and even decided to do a Disney After Hours Event at Animal Kingdom. If you haven't had the opportunity to do that, I highly recommend it!
You can easily save money by making meals at home and in our opinion that vacation home really gave us the opportunity to have fun together! Trust me, the years go by quickly. Take advantage of the time together and make memories that will last a lifetime. We hope you have the best spring break with your teen!
Travel Tips:
Reasons to Rent a Vacation Home when you visit Orlando, FL
Is Disney Animal Kingdom After Hours Event Worth It?
The Best Gluten Free Food at Walt Disney World
Tips for Saving Money on Food at Disney World
How to Get WDW Vacation Approved for a School Education Trip
Must See Attractions at Walt Disney World
Walt Disney World Packing List
Melissa is a football and soccer mom who has been married to her best friend for 24 years. She loves sharing recipes, travel reviews and tips that focus on helping busy families make memories.