How to help a gluten attack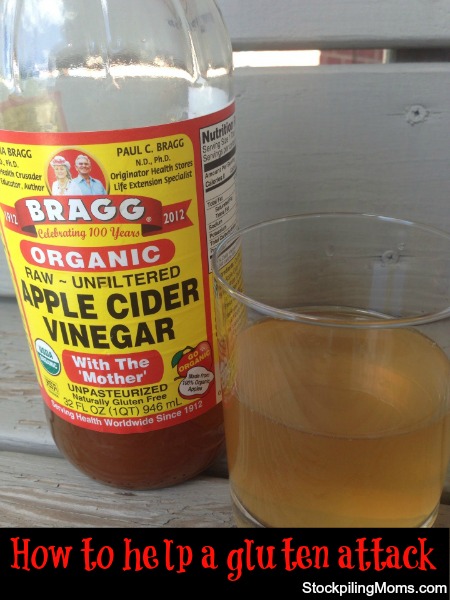 I am sharing this tip for How to help a gluten attack. When I was first diagnosed with Celiac Disease and was suffering from daily gluten attacks, I was given several pieces of advice from my chiropractor and friends that I want to share with you.
Of course, the best tip is to avoid gluten and cross contamination and you will feel better. However, what happens when you accidentally have a gluten attack? When I was trying to figure out what had gluten in it and what did not, I was suffering from gluten attacks nearly every day. Luckily I got better at reading labels and decoding however if I do have a gluten attack or am accidentally glutened I turn to these tips.
How to help a gluten attack:
1. Take up to 4 shots of Bragg's Apple Cider Vinegar – Pour 1 TBSP of Bragg's Apple Cider Vinegar and mix it with 3 TBSP of water and drink. Followed by a 8 – 16 oz glass of water.
2. Take the juice of one fresh lemon and mix it with 2 quarts of water and drink it over the course of a few hours (not at one time).
3. Slice 1 cucumber and place it in a pitcher with 2 quarts of water. For best results allow the water to chill for 4 hours prior to drinking. Drink as much as you can (not at one time). I like to keep this in my fridge daily.
4. Sip on hot peppermint tea – it will help soothe your stomach.
5. Suck on a peppermint candy.
The day following a gluten attack, I personally try to get an adjustment from my chiropractor, drink as much water and rest. I also continue with up to 4 shots of Bragg's if necessary. Depending on the severity of the gluten attack I may need several adjustments during the next 10 days.
All gluten attacks vary – some are intestinal and some are neurological. Regardless of how your body reacts this can help you. I hope this helps!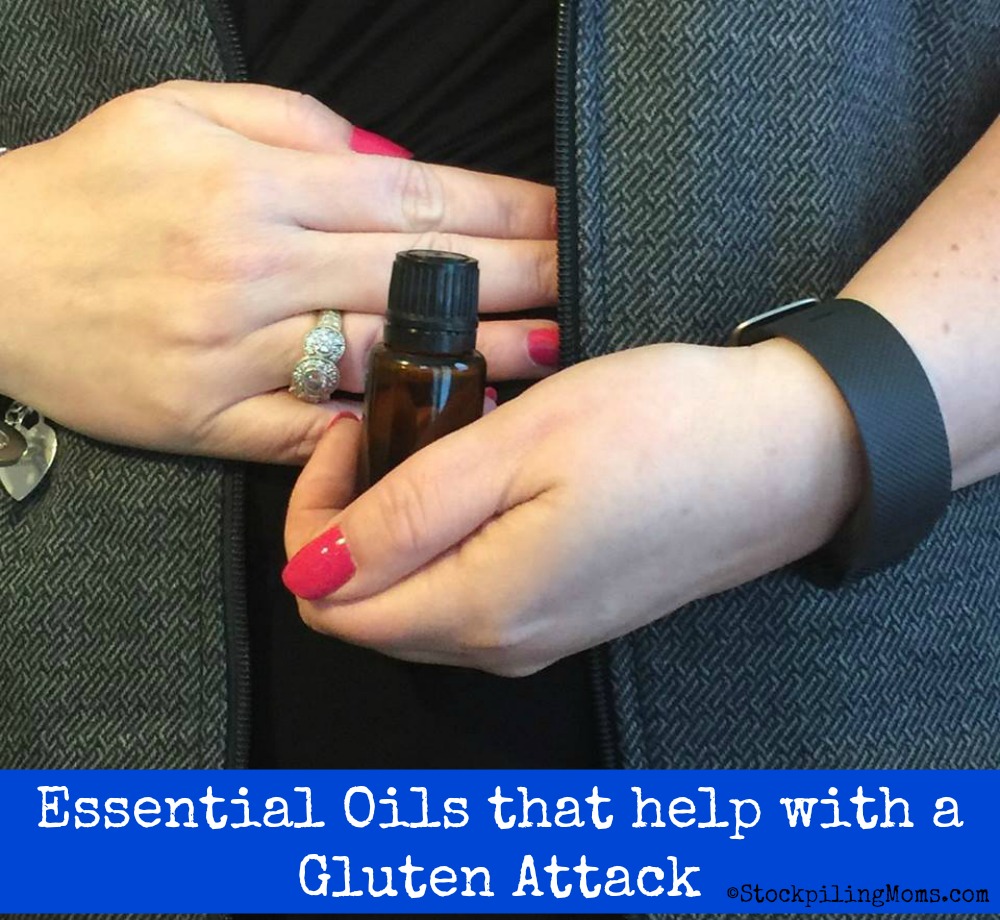 I have also found that Essential Oils help me when I am glutened. Read this post for tips!
Disclaimer: I am not a health professional. I share with you my personal experience however I am in no way trying to represent a health care professional.
Melissa is a football and soccer mom who has been married to her best friend for 24 years. She loves sharing recipes, travel reviews and tips that focus on helping busy families make memories.