Essential Oils that help with a Gluten Attack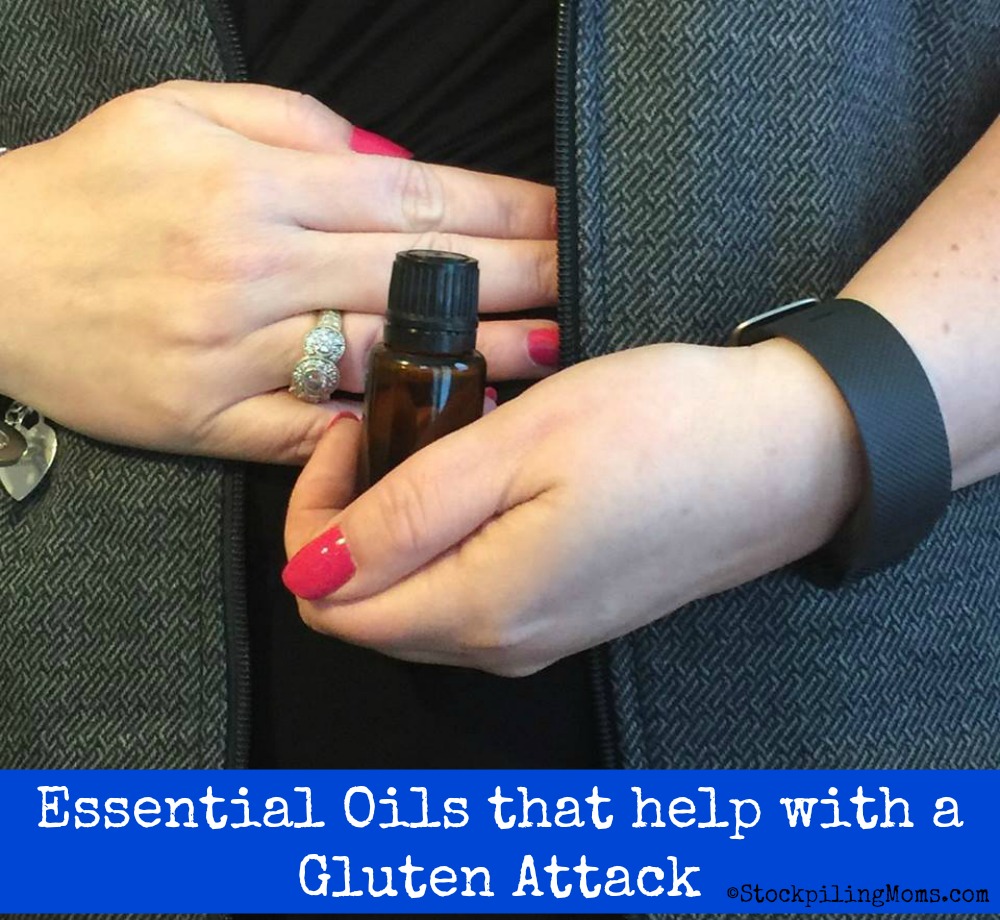 Here are some Essential Oils that help with a Gluten Attack. After discovering the wellness benefits of essential oils and using them for over 9 months I have realized they can help in many areas of my life. Essential Oils have been able to help my digestive issues associated with Celiac Disease and gluten intolerance.
Essential Oils that help with a Gluten Attack:
After being diagnosed with Celiac Disease I avoid gluten 100%. If I get accidentally "glutened" I am able to turn to essential oils and they give me some relief while the gluten is being processed through my body. I recently went out to eat and was told that the food that I was served was gluten free. Within minutes of taking the first bite I knew I had been "glutened".
I immediately use peppermint oil by rubbing it on my belly and am able to receive relief almost instantly. I followed up with several additional doses and I was able to stop the gluten attack from spiraling into a week long attack that it normally would be. The key for me is using it quickly!
I also use Peppermint Oil by rubbing it on my temples and forehead to help calm me and with the headache that I normally get when eating gluten. I use Ginger Essential Oil for immediate nausea. I also used Lavender Essential Oil for peace and calming.
I have also discovered that Apple Cider Vinegar REALLY helps me too! I use that in combination with the essential oils. Read this post for more details.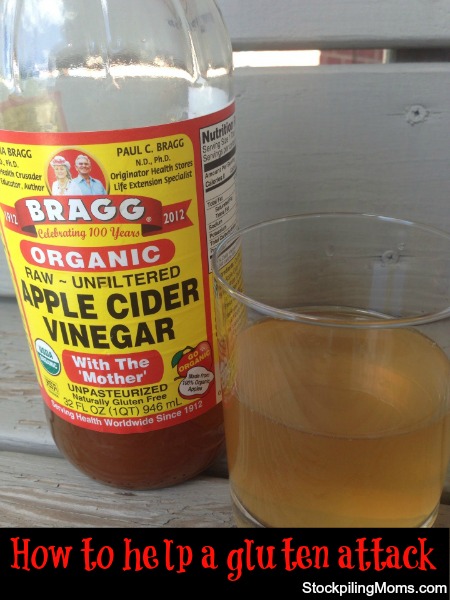 I hope this helps someone else who is in the same boat as me! I carry these oils in my purse at all times. All of these essential oils should NOT be ingested. When I use them I use them all topically and aromatically.
Uses and Benefits of Peppermint Essential Oil
Uses and Benefits of Ginger Essential Oil
Uses and Uses and Benefits of Lavender Essential Oil
More Essential Oils Posts:
Use and Benefits of Lemon Essential Oil
Uses and Benefits of Slim and Sassy Essential Oil
How to remove sour smell from wet clothes
34 Uses for Lemon Essential Oil
Gluten Free Posts:
Best Gluten Free Food at Universal Studios Orlando
Can you eat gluten free on a Disney Cruise?
Gluten Free Peanut Butter Cookies
Disclosure: We are NOT providing medical advice. Always consult your physician for medical treatment. The advice shared in this page has not been evaluated by the FDA. The products and methods recommended are not intended to diagnose, treat, cure or prevent any illness or disease, nor is it intended to replace proper medical help.
Melissa is a football and soccer mom who has been married to her best friend for 24 years. She loves sharing recipes, travel reviews and tips that focus on helping busy families make memories.