How to get rid of Fruit Flies with Apple Cider Vinegar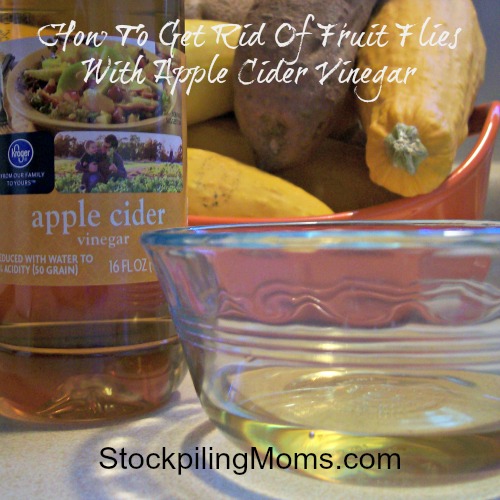 We have a great household tip for you on how to get rid of Fruit Flies with Apple Cider Vinegar. I have a very strong dislike to those flying pesky things known as fruit flies. Can anyone else relate to this??? I have tried several methods over the years and this way has been by far the most successful 🙂 All you need is a small bowl and Apple Cider Vinegar! That's right only 2 things to help keep the fruit flies away! I know you are thinking how is this possible, but it really works!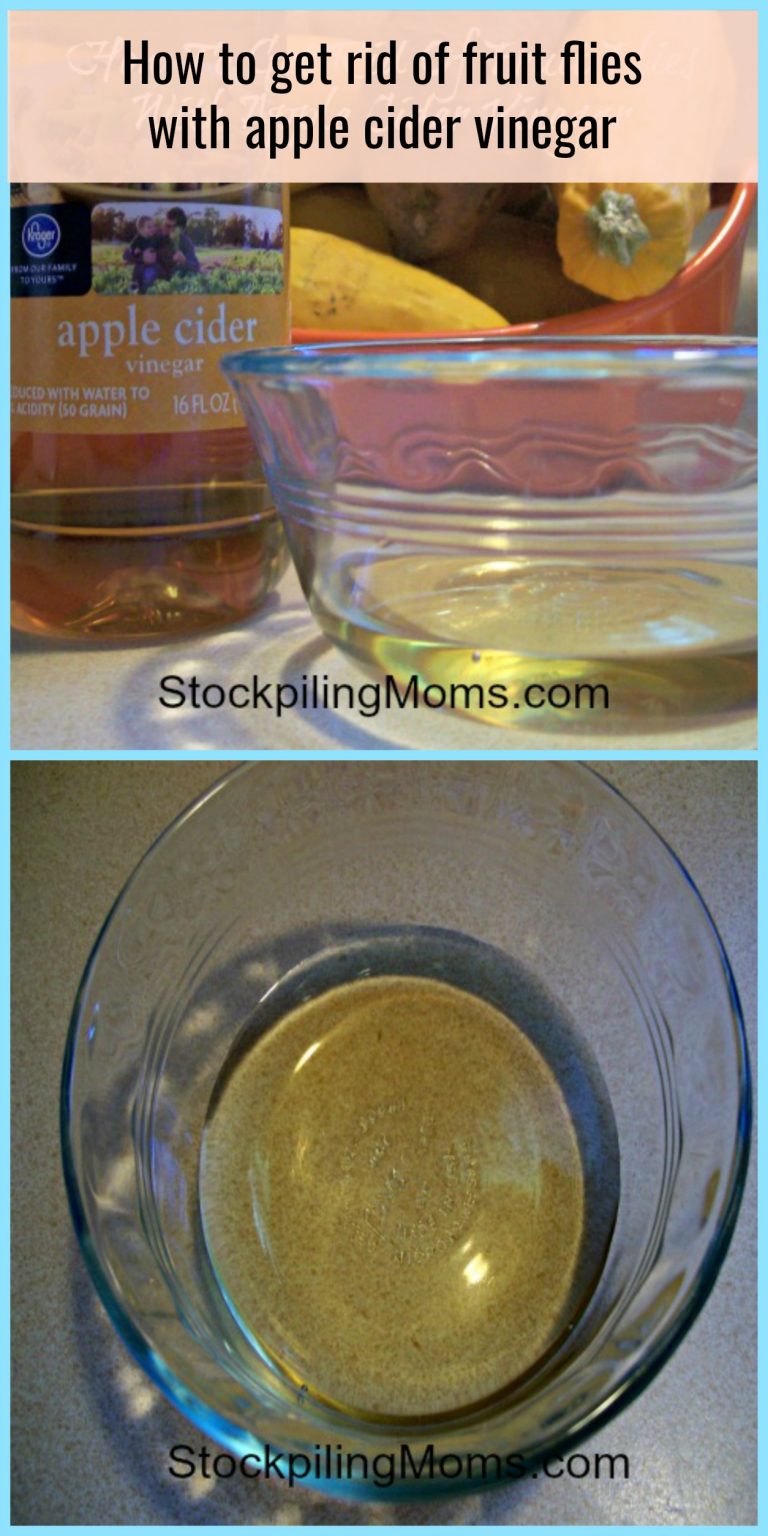 How to get rid of Fruit Flies with Apple Cider Vinegar:
If you have been seeing small flies or gnats in your kitchen, they are probably fruit flies. Fruit flies can be a problem year-round but are especially common during late summer and fall because they are attracted to ripened or fermenting fruits and vegetables. They can be a problem in your kitchen and are often seen on your kitchen counter or near your fruit bowl. Tomatoes, melons, squash, grapes and other perishable items brought in from the garden are often the cause of an infestation developing indoors. Fruit flies are also attracted to overripe bananas, potatoes, onions and other produce. I often times battle them during August and September.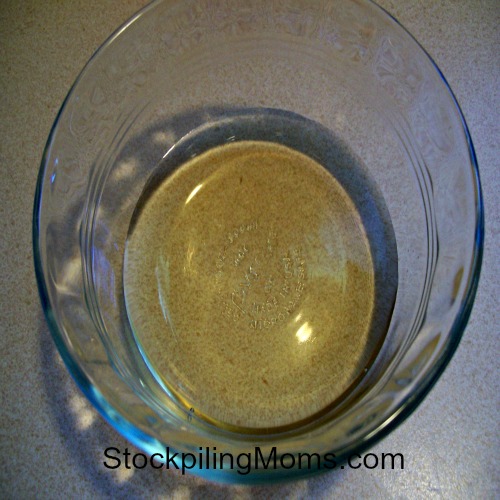 All you need to do is pour a small amount of apple cider vinegar into a bowl and leave it out on the counter overnight. When you wake in the morning the fruit flies are in the bottom! So whenever they start getting bad I just simply do this for a couple days and it seems to help get rid of the pesky flies. Another thing that you can do is to place your produce in the refrigerator or discard it when it gets over ripe. I hope this tip helps you. It is a great DIY remedy for riding yourself of pesky fruit flies. Best of all it costs very little. You can pick up apple cider vinegar at your local dollar store or next time your are grocery shopping! No need to purchase name brands. The store brand works great.
Awesome Vinegar Fixes
How to get the white spots out of wood
How to clean your drain naturally
How to clean your Keurig
Using Vinegar to Clean Your Home
How to clean your top loading machine
How to clean your dishwasher naturally
Shelley is a boy mom, marine wife, and is blessed with an amazing family. She loves sharing recipes, travel reviews and tips that focus on helping busy families make memories.