How to clean your drain naturally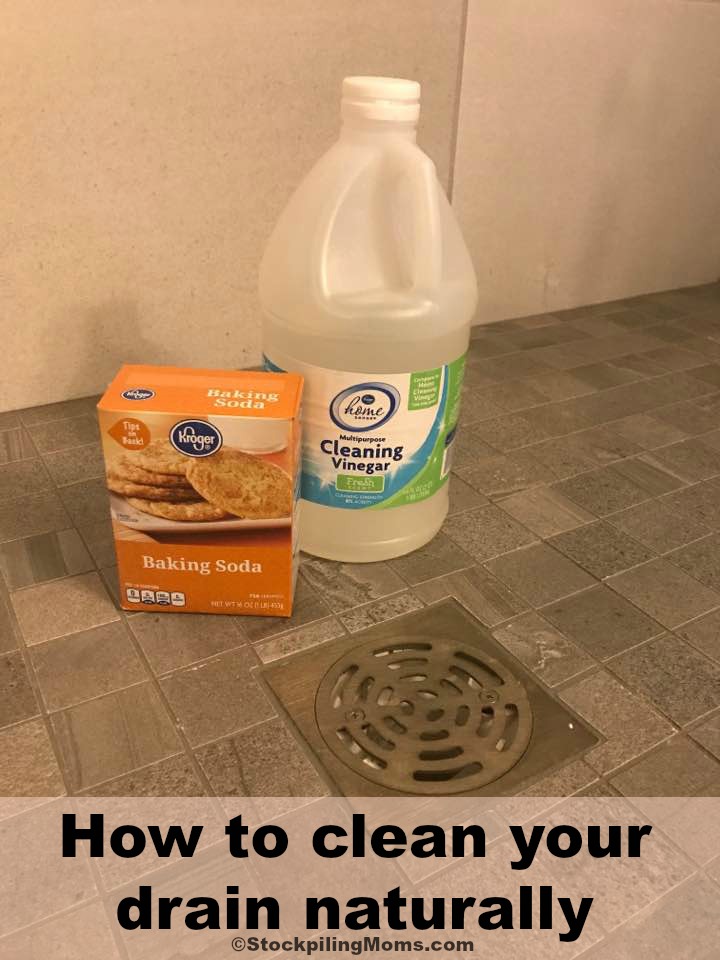 I love this DIY for how to clean your drain naturally. It is a great money saver and better for the environment too! Recently I shared with you how to remove hair build-up and residue naturally.
How to clean your drain naturally:
From that post we got a tip from one of our readers that I wanted to share with you all on how to clean your drain naturally. This is something that I have used on my kitchen sinks before at school when I taught Foods class. It is a great way to de-grease your kitchen pipes and remove built up residue.
You should never underestimate the power of vinegar and baking soda, especially if you want to stay away from pouring chemical drain cleaners down a clogged drain to clean it. This is inexpensive and a great way to keep your drains clear of any clogs. Also helps to get rid of the odors made by clogs. The two ingredients react with one another to get rid of any blockage without the use of chemicals!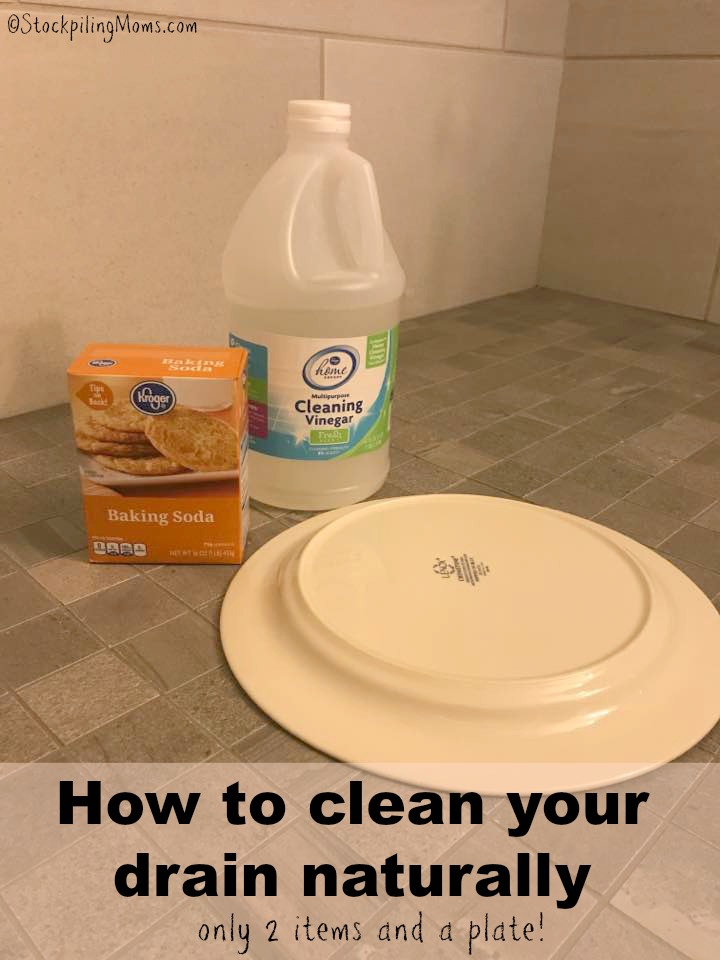 How to clean your drain naturally
Put 1/2 cup baking soda down the drain, then 2 cups white vinegar.

Cover drain with a plate to force foam down.

Wait 30 minutes, then rinse with hot water!
Wow! What an affordable solution to chemicals! I cleaned my shower drain and it works great! You can add 5 – 10 drops of lemon essential oil for disinfection and to help the drain smell better too! Lemon juice will also work or this homemade lemon vinegar works great too! I find when I add lemon juice that I really get an added benefit that it lasts longer and that my shower smells fresh. It is best to do this 1-2 times a year for best results.
Be sure to use HOT water after you do this to rinse the solution through (I used boiling water) and then ran hot water for about 2 minutes. This is to be sure you remove all of the residue that loosens up.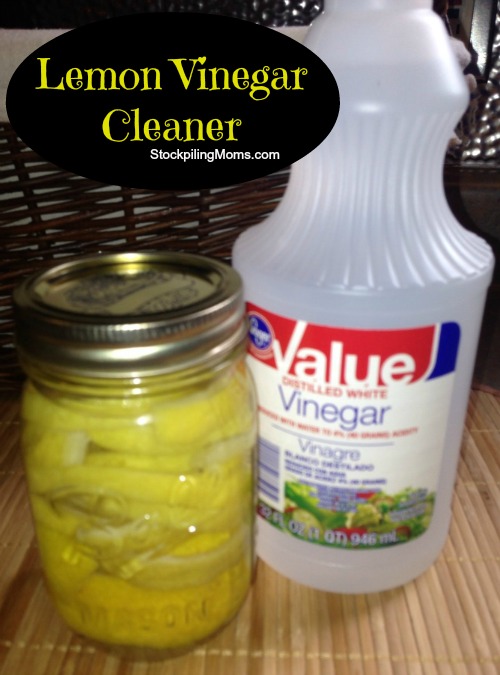 Disclosure: Always ask a plumber to be safe before testing this drain cleaner. My plumber approved this for our pipes but it always better to be safe than sorry.
HOUSEHOLD TIPS:
Natural Cleaning Way to Get Rid of the Boy Smell
How to Remove Urine from a Mattress
How to clean your plants with banana peels
How to Clean Your Top Loading Washing Machine
DIY Static Free Ball for Dryer
Melissa is a football and soccer mom who has been married to her best friend for 24 years. She loves sharing recipes, travel reviews and tips that focus on helping busy families make memories.