How To Cook Hot Dogs in the Crockpot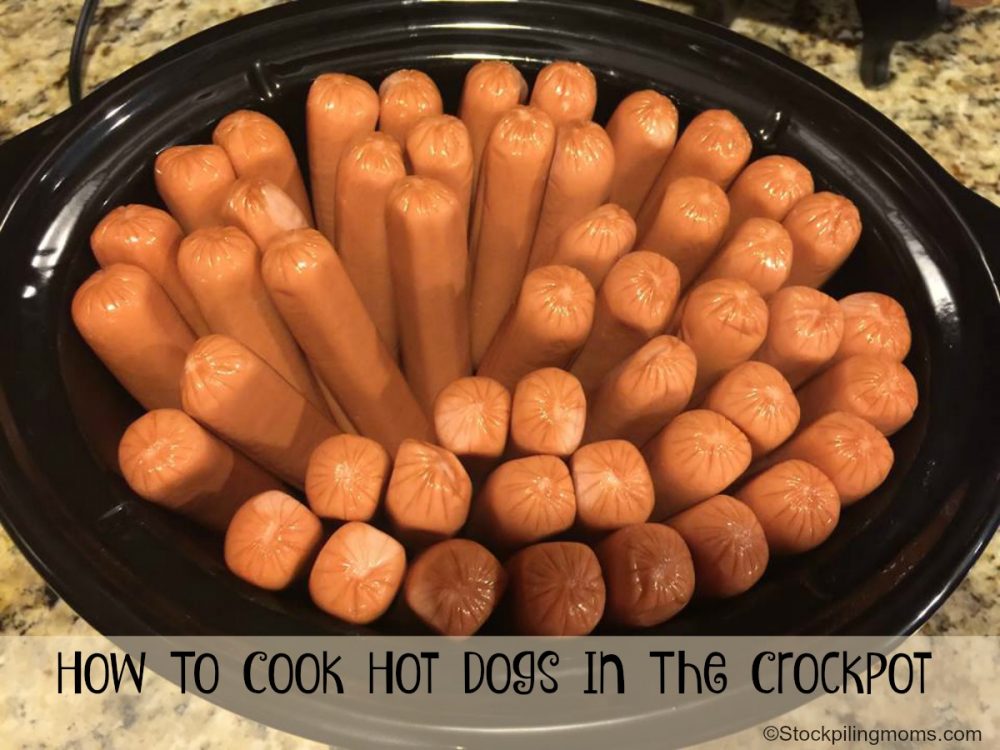 Did you know that you can cook hot dogs in the crockpot? It is the best way to prepare hot dogs for a large crowd! If you are prepping hot dogs for a party or large crowd simply place the hot dogs into the slow cooker. Do not add any water. They will release moisture as they cook. You can either cook them on low for 4 hours or on high for 2 hours. I actually left mine on high for 3 hours and they were perfect! This method actually steams the hot dogs and keeps them warm during the party too!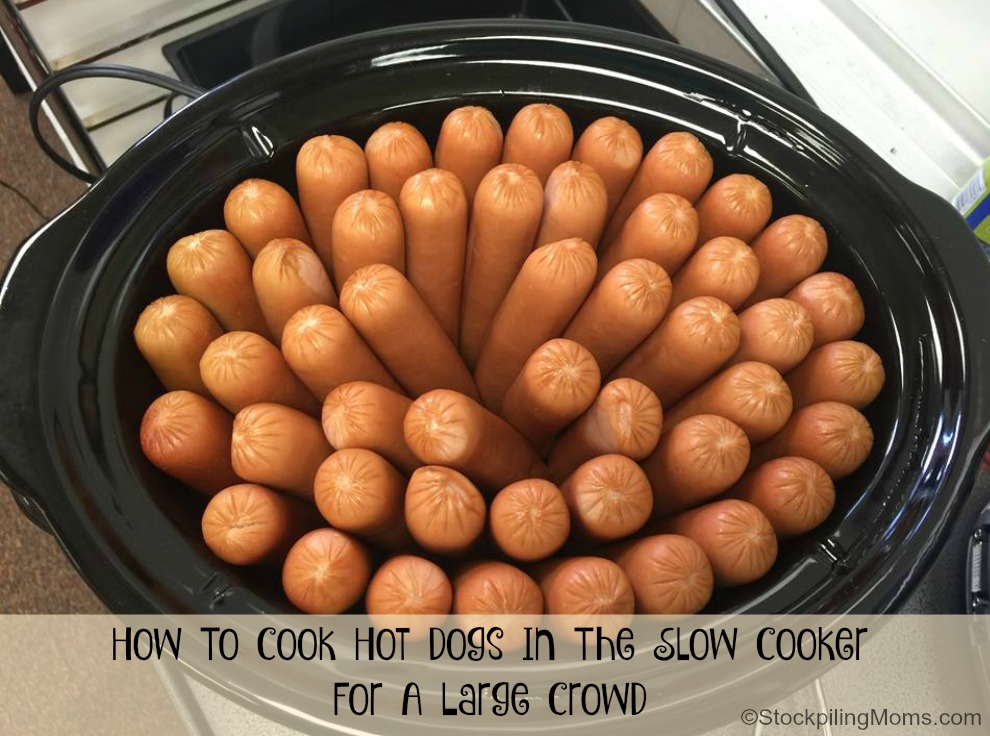 I used a 4 quart crockpot and it held 48 hot dogs. Do not use bun length hot dogs as they will be too tall for the slow cooker. If you use a 6 quart crockpot you can easily use 64 hot dogs. I found that standing them up straight worked perfectly. It was also great for serving too!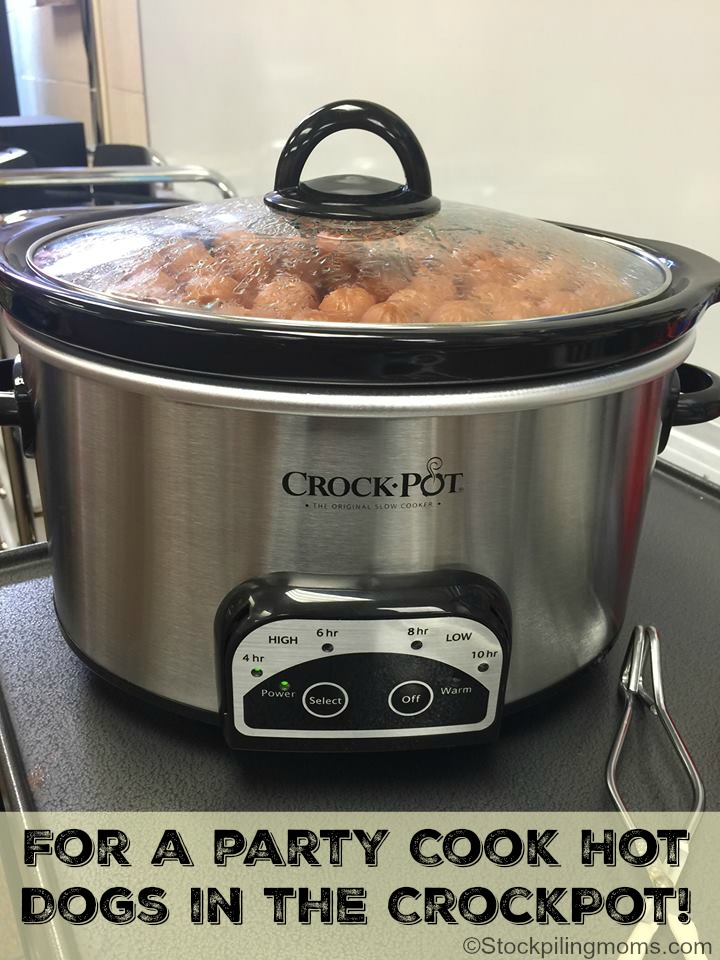 This year for my sons last day of school party they asked for a volunteer to bring in pre-cooked hot dogs. Since we didn't have a grill handy at school I thought why not try cooking the hot dogs in the crockpot. It turned out perfect! In fact the kids and adults loved them and I got tons of compliments on how good they were. Many kids don't like hot dogs cooked on the grill so this is the perfect solution! If you are hosting a birthday party or a family reunion this would be a great solution to grilling hot dogs.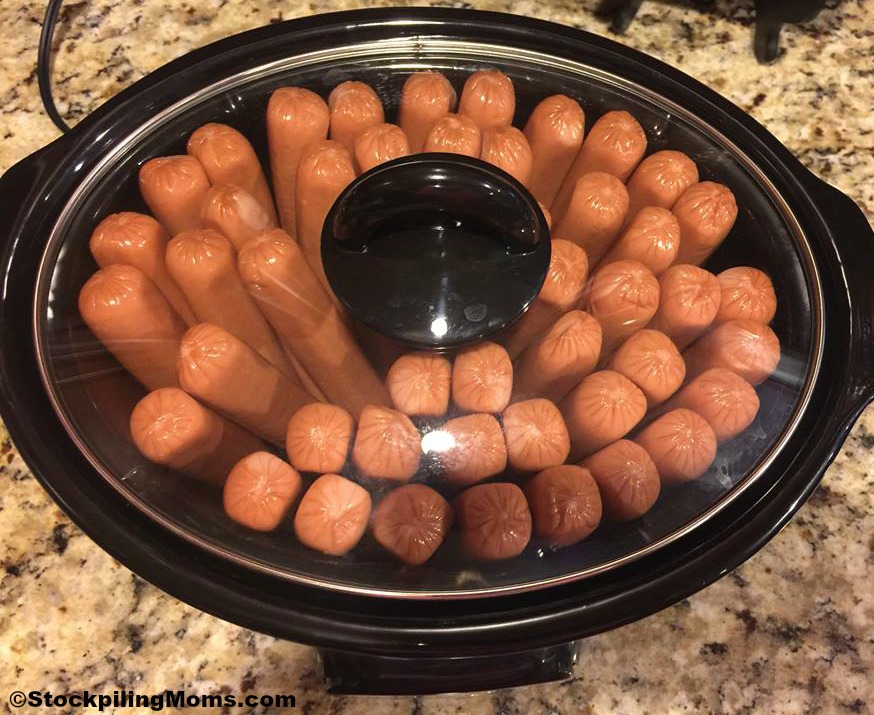 This method of cooking hot dogs in the slow cooker is also perfect if you are tailgating or hosting a game day party! Trust me once you give this method a try you will NEVER boil a hot dog again. I am going to give this a try for my sons birthday party. It would also work nicely if you are on vacation! All you need are your buns and condiments and you are ready for serving a crowd. This method was great because it was self serve and the kids could help themselves. All you need are a pair of tongs for serving.
10 GAME DAY RECIPES
Bacon Cheddar Cheese Pull Aparts
Peanut Butter Chocolate Chip Cheeseball
Melissa is a football and soccer mom who has been married to her best friend for 24 years. She loves sharing recipes, travel reviews and tips that focus on helping busy families make memories.