How To Choose A Moving Company
How To Choose a Moving Company. Whether you are heading to a new state or just across town, a moving company is one of those things you will likely look into as you move to a new home. I've gathered some of the top tips to help make it easier for you to choose what moving company is best for your move.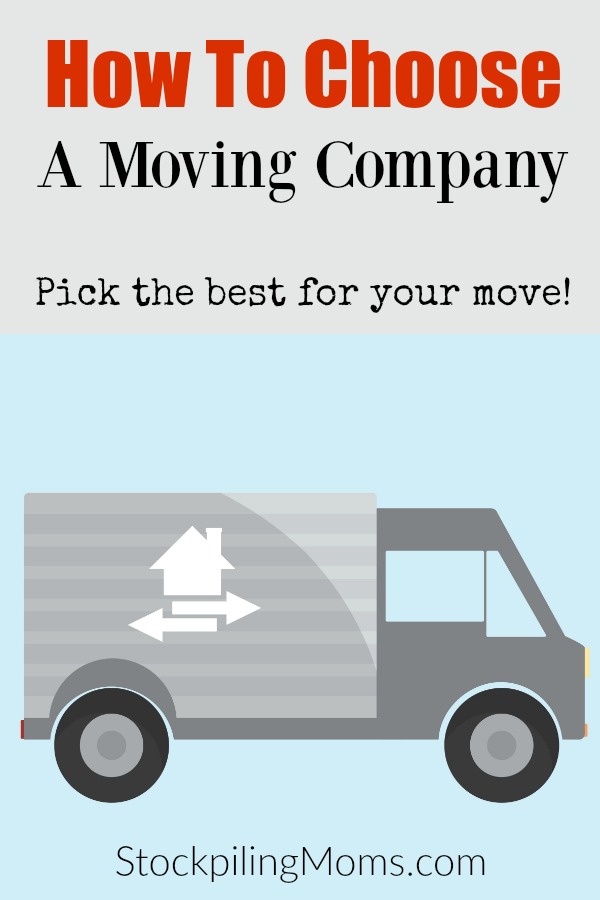 How To Choose a Moving Company
How many people do you have to help you move? One of the first things to consider is whether or not you are going to need assistance moving the large items. Things like furniture, pianos, and even heavy boxes of books can be tough for many to lift. If you feel you need to get some help, first look to see if you have local friends and family at both your current and new location to assist with the move. If you do not have help on hand, you'll want to include moving helpers in your list of things to request from a moving company.
How long distance is your move? A short move across town is easy for you to simply rent a moving truck or trailer for a day or two. This can be efficient and inexpensive. You may also have a friend or family member with a truck or trailer they can loan you to assist in the move. If you have a long-distance move, then you'll want to consider using a larger moving company to transport your belongings. This will help you to manage simply driving to your new destination, while someone else struggles with the heavy lifting and moving.
How much time do you need to pack? One other consideration you need to think about is how much time it will take to pack your moving truck. Most moving companies offer a truck or storage unit that they move for 2-4 days for the same price. However, if you will be packing and sorting over a few weeks' time, a unit that allows for a flat monthly fee may be a better choice. Definitely, ask about daily rates and mileage rates to make sure you aren't going to incur extra fees if it takes a day or more to pack.
Plan your upcoming move with easy when you consider these tips for choosing the right moving company!
Melissa is a football and soccer mom who has been married to her best friend for 24 years. She loves sharing recipes, travel reviews and tips that focus on helping busy families make memories.