How to Save the Most at Aldi
How the Average Shopper Can Save the Most at Aldi. Are you always looking for ways to save money? When it comes to saving money during your grocery shopping experience, Aldi is the way to go. For every item that you place in your cart, you are saving huge chunks of change than when you buy that product at other grocery retail stores.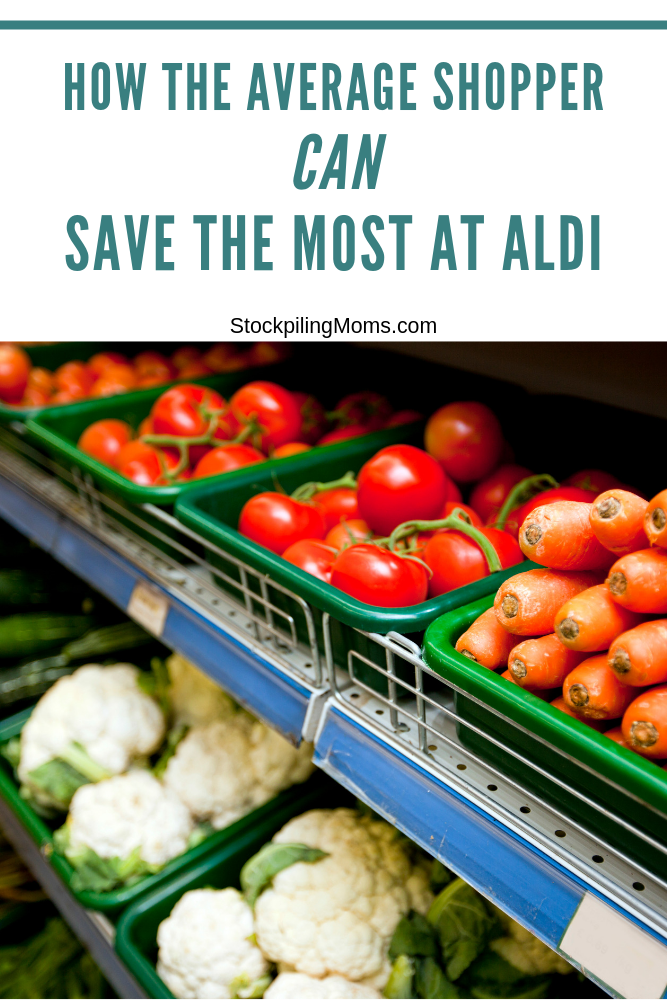 How the Average Shopper can Save the Most at Aldi
Here are ways that the average shopper can save the most while shopping at Aldi. If you haven't been to an Aldi for a while, it's time you revisit their stores and begin saving today.
Grab an ad flyer
If you don't want to miss any deals because of overlooking, grab an ad flyer that will help you catch the best deals that Aldi has for that week.
Private label v.s national brand
The biggest way that Aldi keeps their prices so cheap, is by selling mostly their private label brands, verses selling national brands that cost much more. If you've tried their private-labeled products than you know that they are very comparable to the most popular brands while saving you a bunch of money.
Stock up on eggs
Aldi's egg pricing is the best you will find anywhere in town. You can find one dozen eggs for around a cost of $1 or less, depending on where you live in the country.
Milk pricing is cheaper
Experts have noticed that the milk market is a huge factor in where customers go to buy their groceries. Aldi is no different. Just like their eggs, their milk prices are the best around. Their milk also does not contain the extra growth hormones in it as other dairy farms allow into their milk.
Meat specials
Come check out the great selection of meat when Aldi kicks off its next sale every Wednesday. Not only will you find great prices on your favorite meat, but the meat will also be the freshest as it just hits the shelves.
Discounted bakery items
When bakery goods are about to expire in 2 days, Aldi will discount those goods for over 50% off, saving you money, and the product is still good.
Clearance Items
Right before you check out, make sure you pay attention to discounted clearance items that are near the checkout counter. Sometimes you can get some really great deals on good foods.
Double-back-guarantee
Aldi's promises that if you're not satisfied with an item, bring it back and they will exchange it for something similar, and give you your money back on top of that. That's great customer service.
Aldi wine is super cheap
For less than $3 a bottle for Winking Owl wine, you can't argue with that. If you enjoy a sweeter wine, this is the cheapest way to go on wine anywhere.
Follow Aldi on social media
You can get hints on saving money and a preview on their ad by heading over to visit Aldi on social media. It's always best to stay in the know when it comes to shopping at your favorite store!
Here are several ways that you can save money while shopping at Aldi. If you shop at Aldi, what other ways do you save money?
Tips for Shopping at Aldi
Melissa is a football and soccer mom who has been married to her best friend for 24 years. She loves sharing recipes, travel reviews and tips that focus on helping busy families make memories.