How To Stop Boiling Water with Wooden Spoon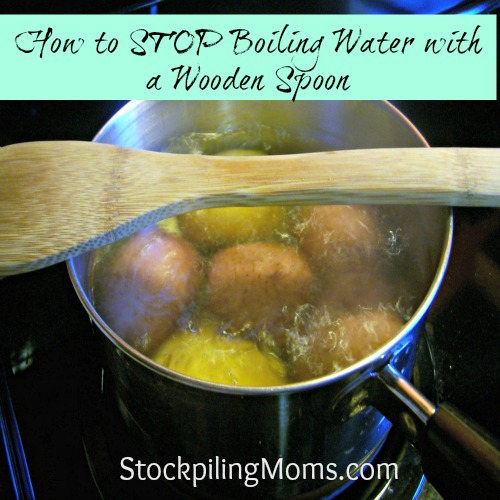 Have you ever had that moment when you turn around and the pot is boiling over the sides??? Well I have had it happen many, many times. So one day while I was talking with my grandmother about it, she told me about a tip on how to avoid it and all it required was a wooden spoon! Yes, just a wooden spoon! I couldn't believe it.
How To Stop Boiling Water with Wooden Spoon:
All you simply need to do is put a wooden spoon across the pot while boiling and it will never boil over. It's as simple as that. As you can see from the photo it works. I now always place a spoon over any pot that is boiling when I cook. One tip is that you need to use a pot that is the correct size for what you are cooking. This will not work if you are overfilling the pot to begin with.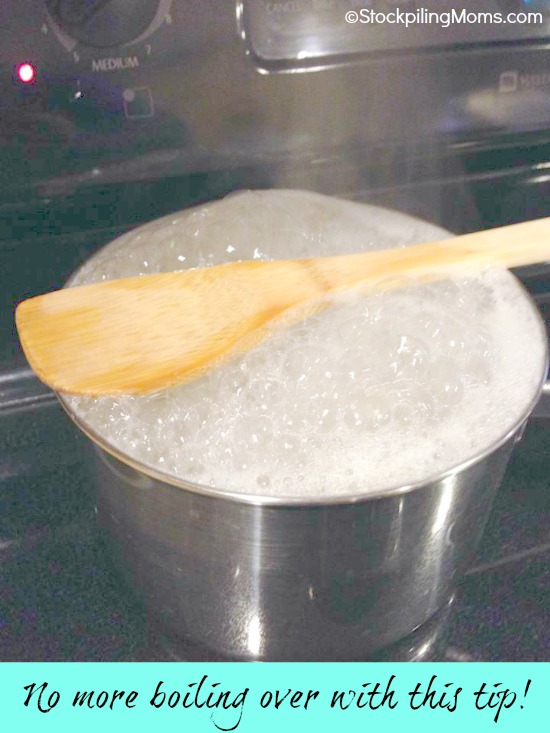 If you are new or just catching up here are our most popular posts:
Crockpot Bacon Cheese Potatoes
Weight Watchers Peanut Butter Cool Whip Treat
Downy Unstoppables in my Wax Burner? Who Knew?
How to remove hair build up and residue naturally
How to remove blackheads naturally
Inexpensive Teacher Appreciation Gift Ideas
How to make your own taco seasoning
Melissa is a football and soccer mom who has been married to her best friend for 24 years. She loves sharing recipes, travel reviews and tips that focus on helping busy families make memories.