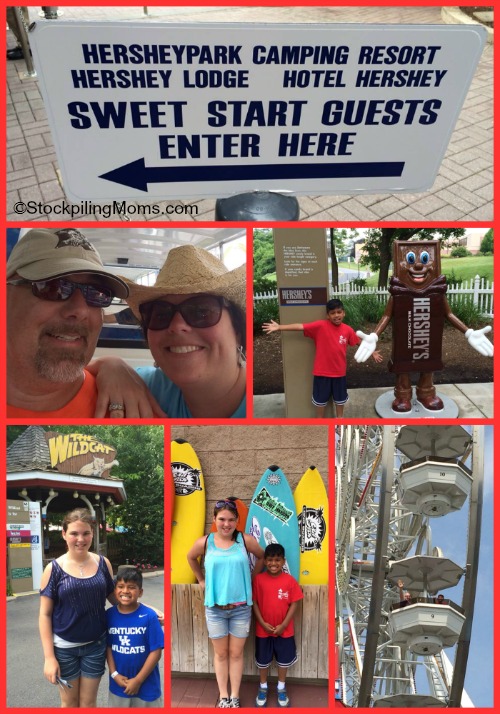 Check out our Hershey Park Review. We are home from our Sweet Vacation to Hershey PA. We had the opportunity to visit Hershey Park while we were there. First of all, if you love Chocolate you are going to love this amusement park! If you like clean parks, you are also going to love Hershey Park. We were really impressed with the Park Staff and how friendly they were. We thought the Park was top notch in terms of cleanliness. When we came into the park that was one of our first impressions.
Hershey Park Review:
We stayed at the Hershey Lodge which gave us a Sweet Start to our day. We were able to access part of the park an hour early. If you have the ability to stay on property and can access the park early, I highly suggest that you take advantage of it. The park was not crowded at all during this time. We took the free shuttle transportation from the Lodge to the Park (which meant we didn't have to pay for parking) and it dropped us off right at the gate. It was so convenient!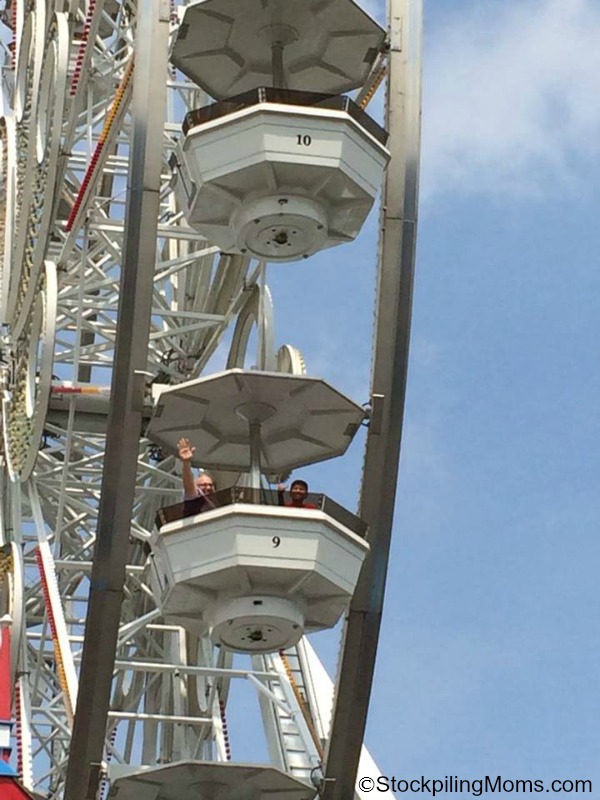 The kid's road the rides over and over without even having to get off of them! Not only that but by being inside the park at opening we were able to hit the rides of our choice without a long wait. This really gave us a full day to be able to not only enjoy the park but also ZooAmerica (which is included in the price of admission) and the Water Park (The Boardwalk). I suggest a weekday to visit the Park. It was less crowded than the weekend.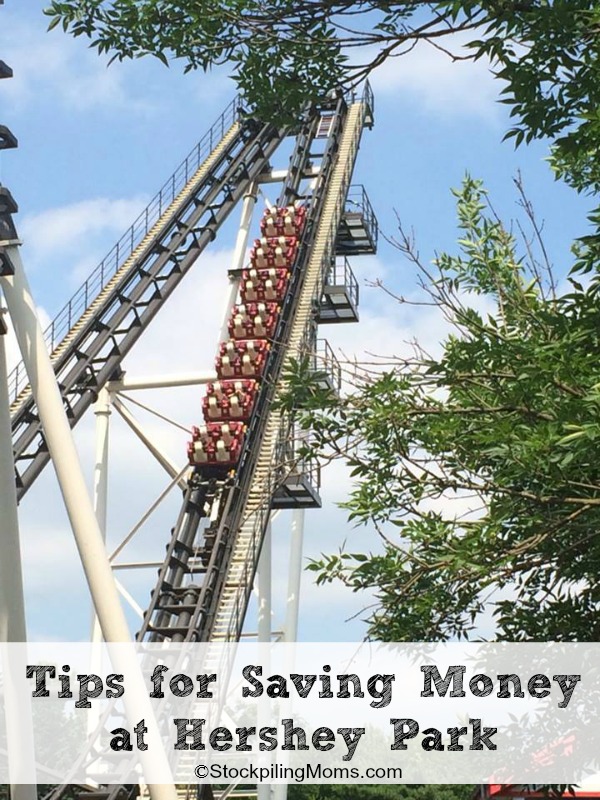 When you stay on a Hershey property you get the Hershey Resorts Advantage. In addition, right now there are some amazing deals they are offering with their mid-summer getaway. They have The Kids Stay, Play and Eat Free Package and the Hershey Park Package. Check online for details. If you stay on property, they also offer discounted rates for admission.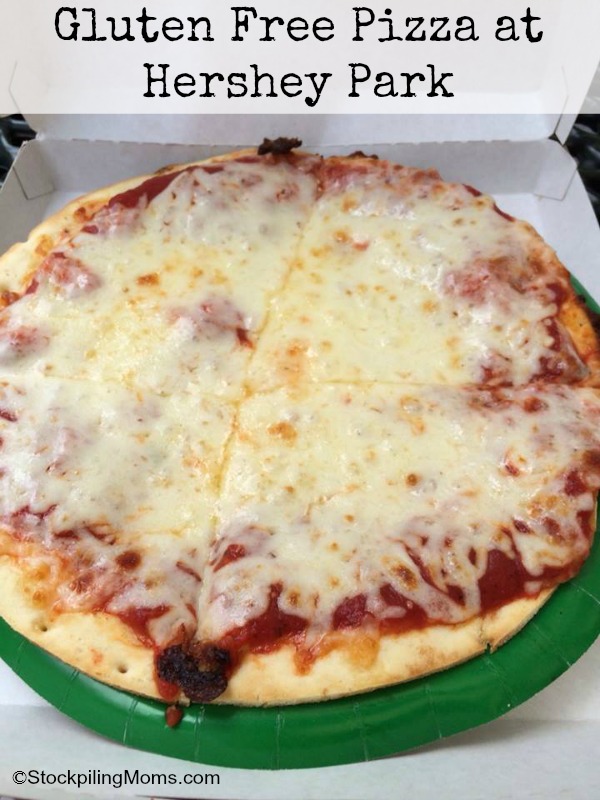 At Hershey Park I was really impressed that they give out LARGE glasses of water for no charge! WOW! There is no need to worry about getting dehydrated or packing your own water around the park. In addition to that we were really impressed with the concession prices. You can get a meal combo that included a soft drink, Gatorade or bottle of water for $13.75 per person when you purchase a meal ticket. They also offer choices for those who have allergens. I had no issue eating Gluten Free while we were there. You can also bring your own snacks or even pack a soft sided cooler with food to carry into the park to save money.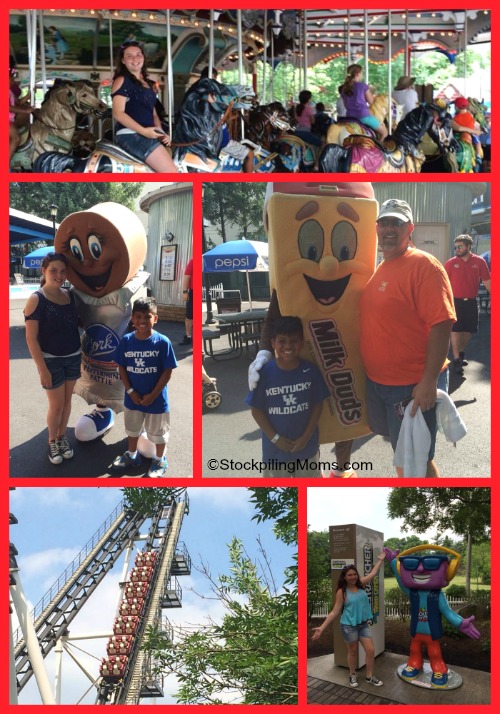 Another piece of advice that I would share with you is download the Hershey Park APP from the APP Store before you go. The app was a lifesaver for us! It includes a Park map, rides, ride wait times, closed rides, food and beverages, shows, games, shops, characters, services and first aid. This was so helpful so that we could maximize our time in the park. We were able to spend 2 days in the park and it was just enough time for us. We loved the Water Park because it gave us the much-needed relief from the heat.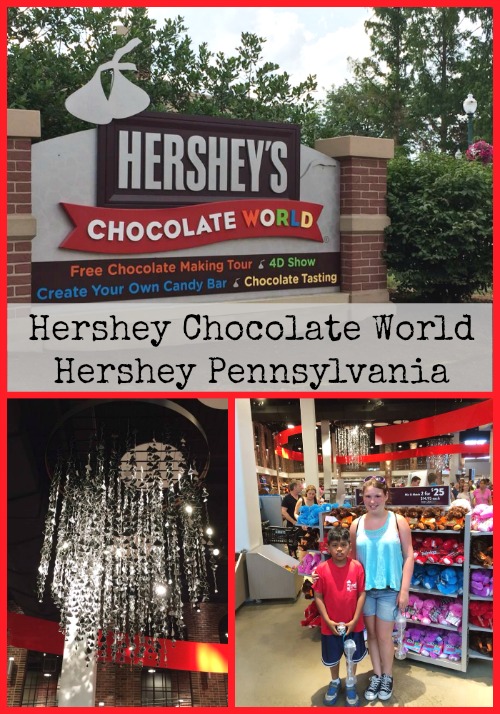 Finally no trip to Hershey Park is complete without a visit to Chocolate World. Hershey's Chocolate World is located just outside the main gate to Hershey Park. Guests can enjoy many activities, including the Great American Chocolate Tour Ride – Free to all visitors. There are also paid activities too. You can create your own Chocolate Bar (for a fee) and more! We did some shopping and enjoyed our free sample of chocolates at the end of the free tour. If you go to Hershey Park stopping in at Chocolate World is a MUST!
This was a vacation that my family will remember forever. It was a sweet destination for all of us!
Disclaimer: Hershey provided our tickets to Hershey Park however all opinions are 100% our own.
Travel Articles:
Melissa is a football and soccer mom who has been married to her best friend for 24 years. She loves sharing recipes, travel reviews and tips that focus on helping busy families make memories.