Get a FREE week of Adore Your Wardrobe
Get a FREE week of Adore Your Wardrobe.
Do you struggle with your wardrobe? The struggle is REAL! As a 40+ year old Mom on-the-go I know I do! Yoga pants or jeans and a t-shirt are comfortable but let's be honest here – they are not my most "flattering" look. For the first time in my "Mom life" I have decided to make a commitment to start focusing a little more on myself and my fashion sense (or lack thereof).
Do you have a closet full of clothes but nothing to wear? I am in that boat right now! My friend Kelly Snyder from Redefined Mom was in the same predicament. However, she has created a program to help you Adore Your Wardrobe and Make 2016 Your Most Stylish Year Yet! I hope you will join me on this journey! Best of all you can Sign up to try a week for FREE right now! Best news of the day – body type has NOTHING to do with weight!
Kelly is on a mission to demystify fashion for women, transforming the way they think about, buy and put-together outfits…forever! She is actually using this to help other women feel not only comfortable but also confident in what they wear.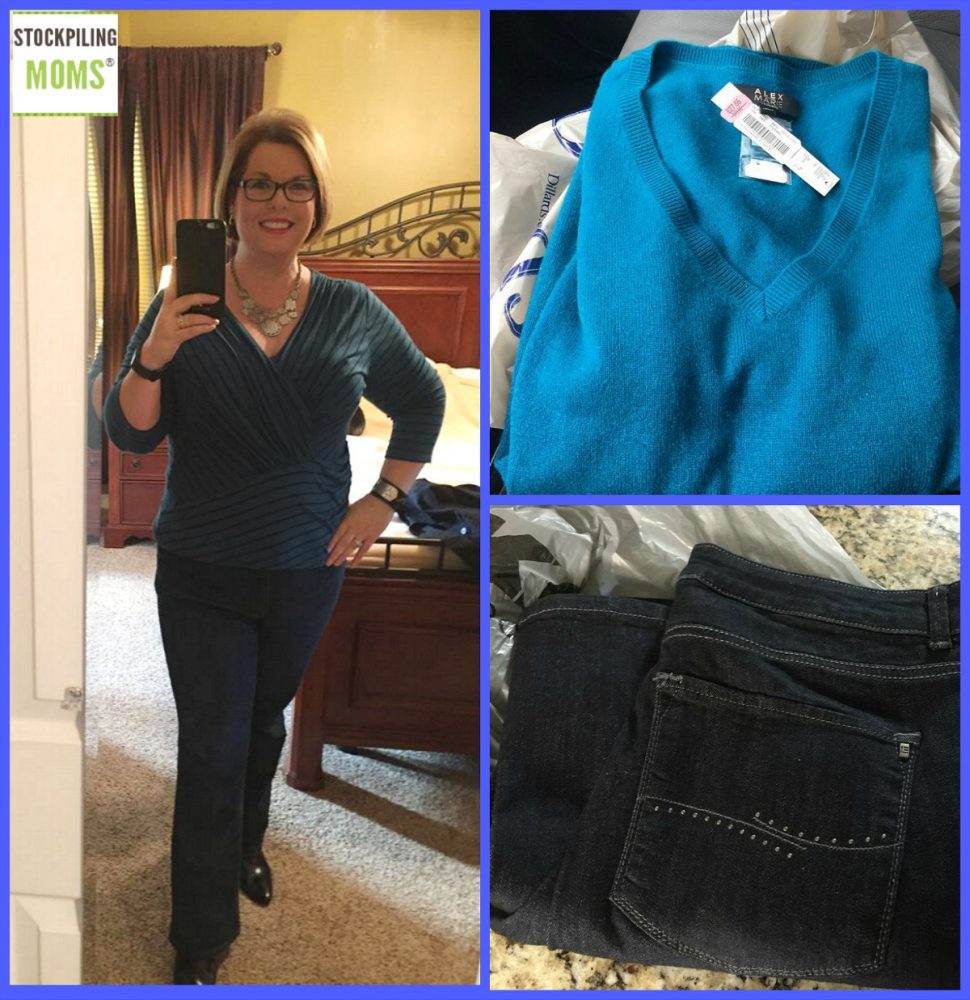 Join this program in February for an amazing journey to allow you to finally Adore Your Wardrobe! I will be with you on this journey too! I will be honest – I signed up and did ALL the lessons already! I can't believe everything that I learned.
First, I found out my body type and how to dress my body type (I thought I was a completely different body type than what I am), I found out I have a long waist (I had no idea nor that it makes a difference in how to dress) and I learned that I am a cool and that also impacts how I should dress and which colors look best on my skin tone. My mind is literally blown!
I also learned how to find the perfect pair of jeans for my body type, the importance of proper undergarments and how to put together a look that actually looks good on me and so much more! I will continue with you on this journey though by repeating each week with you! I was able to do some shopping this week and found two amazing bargains that I just adore!
The Adore Your Wardrobe eCourse is a 30-day course that will change the way you think about fashion and your wardrobe. These nine modules (and one master class)- course contains videos, written overviews, and worksheets to help give you the skills to become a killer fashionista. You will get access to all the lessons once you sign up and you can complete them at your leisure! Of if you are like me, you can roll them in 48 hours!
You'll receive instant access to the entire course to enjoy the lessons when it's convenient for your schedule. You don't have to join at a set time so you can go through the course at your convenience. Every few days, you will receive an email from Kelly with an overview of the day's lesson, as well as a mini-challenges to help build your confidence and feel successful in your ability to create a great-looking outfit.
Here's what's included:
Lesson #1: Getting Personal with Measurements Lesson
Lesson #2: Determining Your Unique Body Type & How to Create Balance and Proportion Lesson
Lesson #3: Laying the Right Foundation Lesson
Lesson #4: Jeans – How to Find a Pair You Love Lesson
Lesson #5: Anatomy of a Shirt – Necklines & Length Matter Lesson
Lesson #6: 11 Items to Splurge On (And Four to Save On) Lesson
Lesson #7: Create A Closet You Adore Lesson
Lesson #8: Rule of Four Lesson
Lesson #9: Putting It All Together
Masterclass: Discovering the Right Colors for You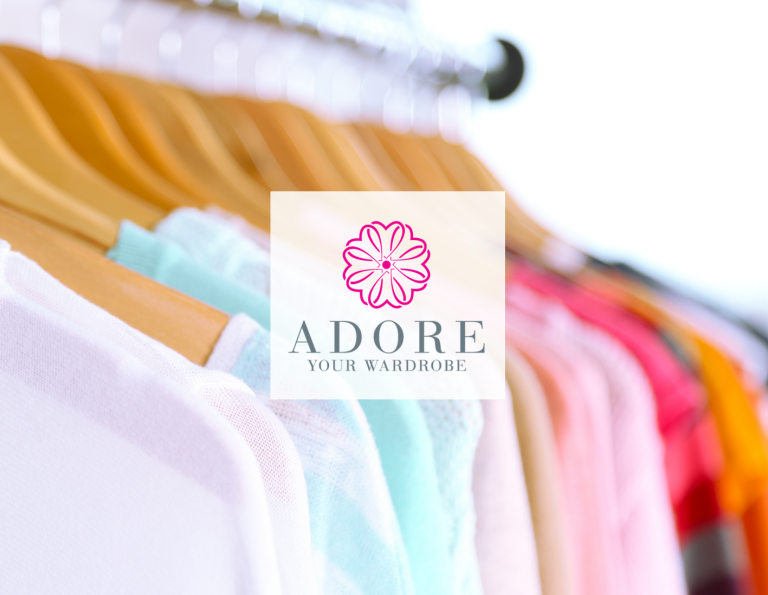 Not sure if it worth the investment? You will be able to get the "Rule of Four" Adore Your Wardrobe video lesson for FREE when you simply share your email address with Kelly by signing up for it! This was one of my favorite lessons to watch so I am excited for you to take advantage of this offer!
I asked Kelly why she is giving a video lesson away for FREE…and she responded honestly. She knows it is difficult to "put down the money" when you aren't exactly sure what you will receive in return. So, she is allowing you the opportunity to see first-hand! I love that about her!
The Rule of Four lesson breaks down a very specific formula that stylists use to make an outfit look "put-together". This combination of accessories, patterns and layers creates the "Pinterest-Worthy" outfits we see online. And she is sharing it for FREE.
Join HERE. This is an investment in yourself, and I am so looking forward to it myself! Don't miss out on a free week! YOU are worth the investment! This would be a great gift for yourself. You are worth it! Feeling good in what you wear is important. Kelly can help you when you join the course today!
Disclosure: This post contains affiliate links however all opinions are 100% my own.
Stockpiling Moms can be found in all your favorite places. Hop on over to Instagram and follow the fun. We love posting memes, family fun, travel, and whatever we are feeling that day. Pinterest is also an amazing place to visit Stockpiling Moms. This is where you can pin all your favorite articles from our Food, Travel & Lifestyle Blog.
Melissa is a football and soccer mom who has been married to her best friend for 24 years. She loves sharing recipes, travel reviews and tips that focus on helping busy families make memories.