Ways to Keep Kids Busy This Summer Without Spending a Ton
Keeping the kids busy during the summer can be pretty difficult. That's why these Ways to Keep Kids Busy This Summer are so important! It is fun to get out of the house but, the cost of everything adds up quickly. The good news is: you can have fun with the kids this summer and not have to spend a lot of money.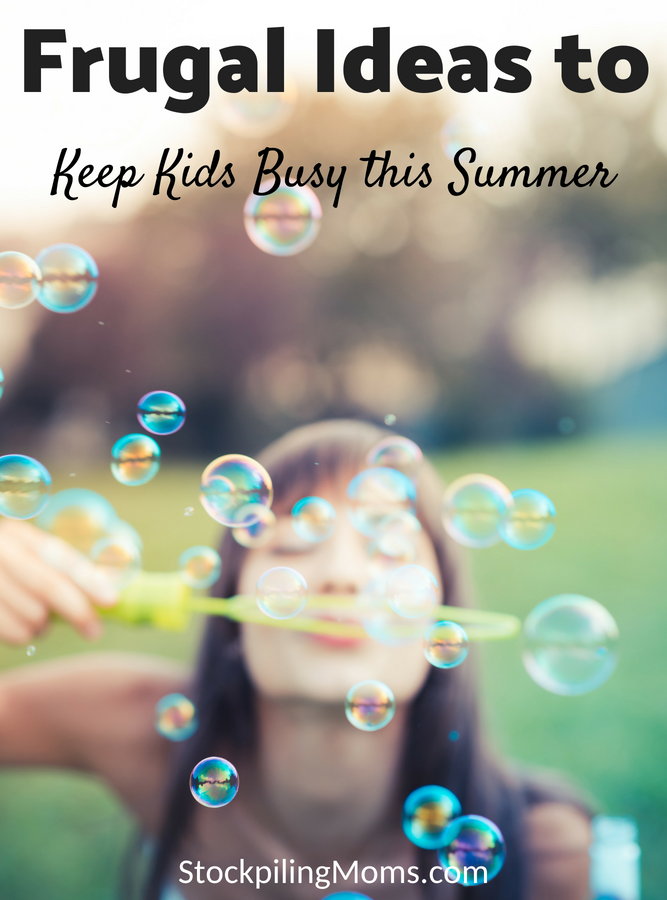 Ways to Keep Kids Busy This Summer Without Spending a Ton
Picnic
You're eating anyways so, take the kids for a good old-fashioned picnic. Spread a blanket out on the grass and enjoy the weather. You can travel to a local park or, spread a blanket out in your own yard. Either way, it is nice to have the break from our normally busy schedule.
We have some great Tips for Saving on Summer Picnics, as well as Picnic Packing Tips that will help you to make the most of your day out with a special lunch!
Go Camping
If you are up for an adventure book a night or two at a local campground. Tent sites aren't very expensive and you can take the food you already had on hand. If you aren't up for that big of an adventure put a tent up in your own yard and camp out there.
Food Fight
Have a food fight! Outside of course. Grab some clearance pasta, some rice, or anything else you can find. Really, anything goes. If you have outdated items in your pantry that you won't be using this is a great way to use them. It will be messy but, it will be something your kids will look back on for a long time with great memories.
Free Days
Quite frequently Museums and Aquariums offer free admission days. To find out if they do this around you, check their website or give them a call. You can also check out our tips for Things to do in Lexington, KY with Kids as well as our list of Things to do in the Cincinnati Area if you are near those locations.
Library
The library is often overlooked. These days many libraries offer more than 'just books'. There are also story times and other activities offered at various times. The often have play areas for younger kids and games to play. Plus, they offer a quiet spot to curl up with a good book for a bit.
Star and Fireflies
Stay up a bit later than normal and look at the stars. Pull a blanket out in the yard or the driveway and take time to just look at the stars. Don't forget to catch a few fireflies while you are out!
Bubbles
For the younger kids, this is as simple as blowing bubbles. However, older kids don't always find the joy of blowing bubbles much fun anymore. That is when you let them make their own bubble mixtures and experiment with them to see which makes the best bubbles.
Splash Pads
Many splash pads are free to use. My kids love them and I love that I don't need to worry about them drowning. Slather on the sunscreen, slip on sandals and swim shorts, and have fun with your kids at a local splash pad!
Bowling
Sign your kids up for Kids Bowl Free passes and they will receive two free games a day for the whole summer. You only have to pay shoe rental.
Melissa is a football and soccer mom who has been married to her best friend for 24 years. She loves sharing recipes, travel reviews and tips that focus on helping busy families make memories.