Tips for Starting a Garden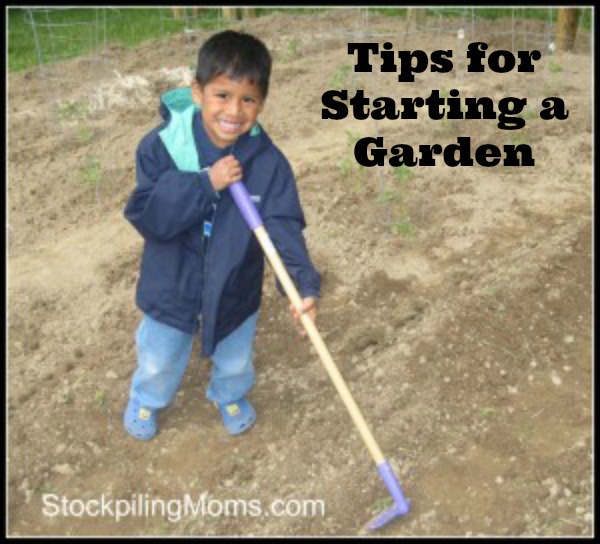 Here are Tips for Starting a Garden. As you know I love to Garden! Gardening is a good way to provide fresh healthy vegetables for your family and it can save you money.
Gardening provides a physical activity and a way to have fun with your family too! It is one of the most enjoyable activities that our family does together in the summer. You are able to know exactly what is used as far as pesticides and produce can be picked and eaten at peak of quality.
Rips for starting a garden:
1. Plan your garden on paper before you plant.
2. Select a gardening site that is in full sun for at least 8 hours a day, that is level, well-drained and close to a water source.
3. For best results have your soil tested before planting. You can take your soil to a local Cooperative Extension office for free testing in most areas.
4. Read the package instructions and plant according to the directions.
5. Choose crops that grow well in your climate.
Do you have any gardening tips to share?
Other ideas you may like:
Why buy canned tomatoes when you can can them yourself?
Mini-Greenhouse – Made with Eggland's Best Carton
Tips for keeping out the pests
How to build an outdoor compost bin
Garden Update :: How to get "rid" of the bunnies
Planting a Moonflower = Hours of Frugal Family Fun
Gardening Tips :: A Frugal Alternative
Do you love the Farmer's Market?
Tips for success with Raspberries, Blackberries and Currants
Melissa is a football and soccer mom who has been married to her best friend for 24 years. She loves sharing recipes, travel reviews and tips that focus on helping busy families make memories.