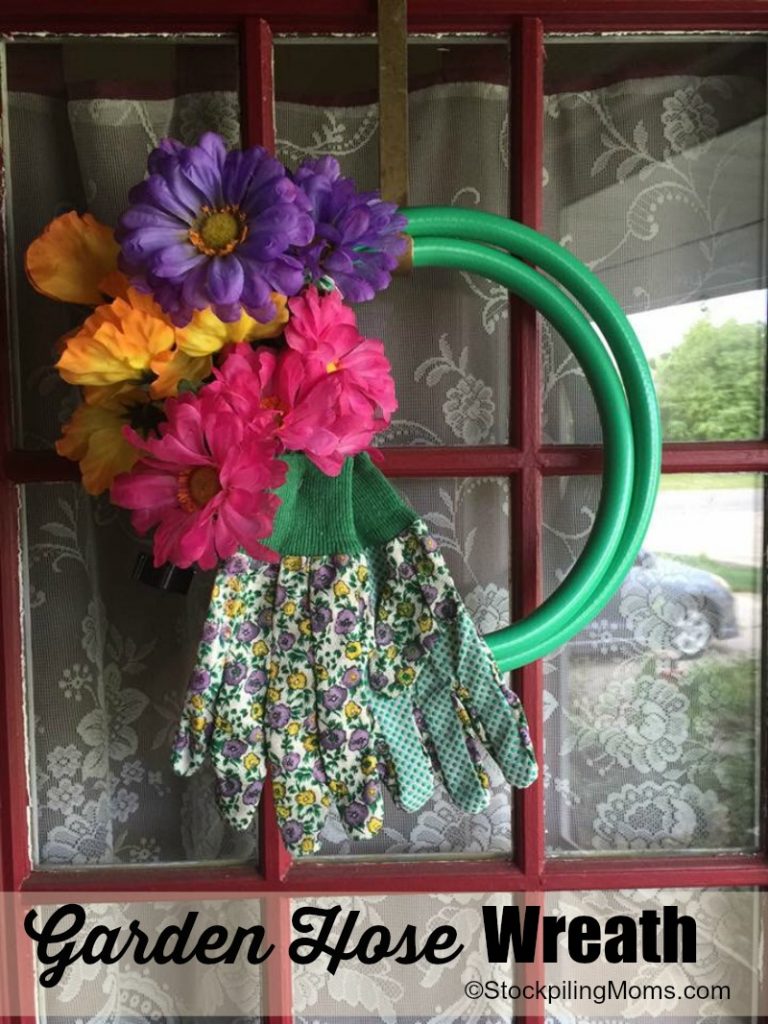 I am in love with this DIY Garden Hose Wreath. Best of all it is easy to make yourself and you can do so for less than $5! If you have a busted water hose or find one on clearance after the season that is the time to make your purchase. Often times you will find garden hoses that are old or broken that friends will have laying around or that they are going to throw away that you can re-purpose. I have picked them up after season myself for 90% off.
The hose was given to me and the flowers and gloves were purchased for a total or $4 at the dollar tree. The trick is that the project was all held together with zip ties. There was no glue or other adhesives used at all! The Garden Hose Wreath is simple to create. Just cut off a large piece of hose and create a circle with it. Using zip ties you will hold it into place. Next add your gloves with a zip tie and then add your flowers. It is that simple!
One more item that would finish the wreaths off nicely would be a jute ribbon bow (see this tutorial on how to make a burlap bow) or a small trowel. You could even add a few seed packets in the mix. The sky is the limit when it comes to creating your own fun summer wreaths. This is the perfect addition to your front door or back porch. I love the simplicity of it and reusing something that would be trashed and creating a treasure is another added bonus! It is a great way to reuse something that has expired.
DIY Garden Hose Wreath
Supplies:
Garden Hose
Silk Flowers
Garden Gloves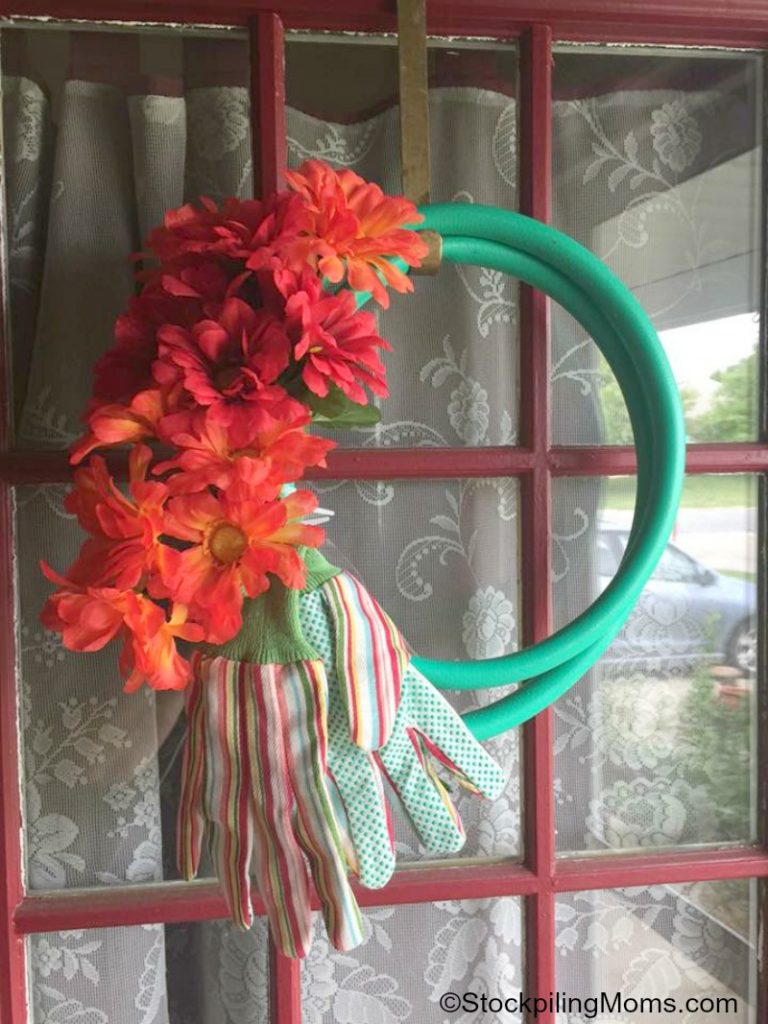 These gorgeous wreaths were created by Joanne Westwood who owns Westwood Virtual Associates. She loves working with small businesses and entrepreneurs and helping them understand the various sites and teach them the change of process and messaging that is common and considered best practices online. She really enjoys introducing clients to new technology that can help them be more productive. She lives alone with two furry feline companions: Sweetie Pie and DingaLing. She loves spending time with friends and meeting virtual connections offline!
Melissa is a football and soccer mom who has been married to her best friend for 24 years. She loves sharing recipes, travel reviews and tips that focus on helping busy families make memories.