Fun Ways to Spend Time with Kids
Spending time with my kids is the most important part of their day and mine. So many times those moments escape for something that feels more important in the moment. This happens for a couple of reasons: either because I am just too busy to slow down and refocus or because I am not sure what to do with my kids at that point in time. I am here to share with you some fun ways to spend time with your kids.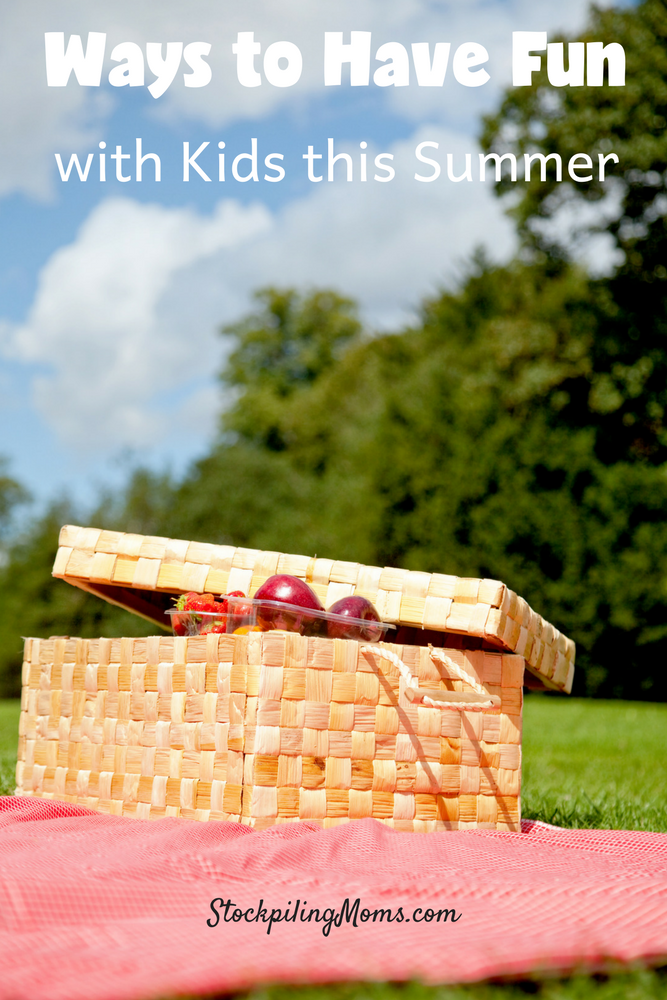 Fun Ways to Spend Time with Kids
Game Night
After dinner, pull out the board games. A bit of healthy competition is great for the whole family. Board games are one of our favorite ways to spend time as a family.
Date Day
Set a day aside (or even just a few hours) just for time with your child. Let your child make the plans for the day. Sit down with your child ahead of time and set the ground rules such as budget, times and distance. From there, let them plan what they want to do with you.
Many times when we do this our budget is $0. Our point in doing this is to only spend time with our kids. So if your budget is $0 too, that is perfectly fine.
The Park
Go to the park with them. I know, you're thinking "I do go with them" but, here me out. When I say go to the park I mean play with them while you are there. If you already do this than that is fantastic but, most times (I myself included) take a few minutes to catch up on emails or Facebook while our kids play. While there is nothing wrong with that, it is also just as important to put your electronics away and be present in their playtime.
I myself, cannot be climbing on the equipment behind them due to medical issues but, I still walk circles around the playground and join them where they are and talk to them.
New Hobby
I am willing to bet that if you ask your child, there is something new that they want to learn how to do. Last time my daughter and I did this she asked to learn how to knit so, together we learned how to knit using Youtube tutorials.
Walk or Bike
Go for a walk or bike ride. Even if it is a short one, it is the perfect time to talk and bond with your child. It can be really fun if you let your child pick the path you take as well.
Day Trips
Find something new within a few of hours of your house to do. Day trips are the best way to get a small reprieve from our normal daily routine and spend quality time with the kids. A day trip can be as simple as a museum or beach you have been meaning to check out or, a variety of things to do throughout the day.
Movie Day/Night
Let your child pick a movie and make it a family affair. Put pajamas on, pop some popcorn and grab a comfy blanket and curl up together. Even better, make a day of it and watch a marathon of movies together.
Picnic
This one is one of our kids favorite things to do, especially when its nice outside. There is no need to pack up and go to a fancy location to have a picnic (although that is a lot of fun too!). It can be as simple as having a picnic in your yard. If it's rainy, put a blanket down on the living room floor and enjoy your picnic there. Whether it is at a nearby park or in your living room it is going to be something your kids remember.
Cook/Bake
Get the kids in the kitchen with you. Let them pick out a meal or baked good to make with you. If they are old enough, let them run the show. A big bonus of getting them to make the meal with you is that they are likely going to eat more because they made it.
Get to Know Them
This one may sound silly but, ask them about things that interest them. Have your child teach you all they know about subjects that they find intriguing. Once they teach you all they know, help them learn more about it.
Spending time with our kids is a special time that goes by way too fast. I found that the best quality time with my kids is when they are in the lead and I join their world. Instead of me planning the activities I try my best to follow their input.
More Ideas for Kids:
5 Amazing Amusement Parks for Kids That Aren't Disney
Teaching Your Kids Good Sportsmanship
Melissa is a football and soccer mom who has been married to her best friend for 24 years. She loves sharing recipes, travel reviews and tips that focus on helping busy families make memories.