I love this idea for a Frog Pond Sensory Bin. If your kids are bored this summer, you can start having them work on fun projects to stay busy. All of the supplies can be purchased at the Dollar Tree.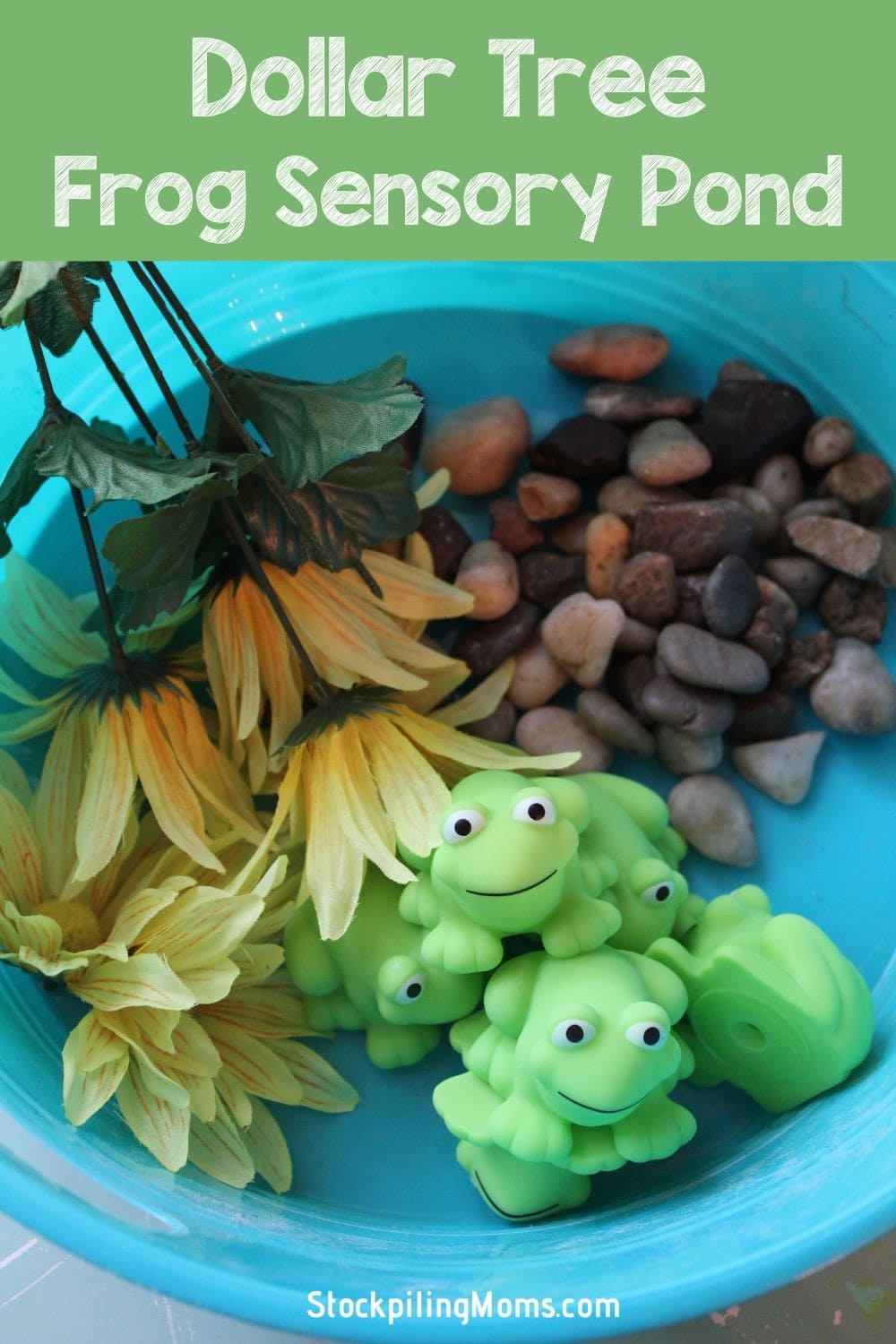 Dollar Store Frog Pond Sensory Bin
One of the best ways to keep younger kids busy is with sensory bins. This is great fun for the little ones and ideal for keeping them busy for up to hours at a time. This may be geared toward younger kids, but it's fun for all ages. If your kids are older and not into sensory bins, you could turn this into a terrarium project to house a real frog. There is even a chance you could turn it into a diorama for them to use for school purposes!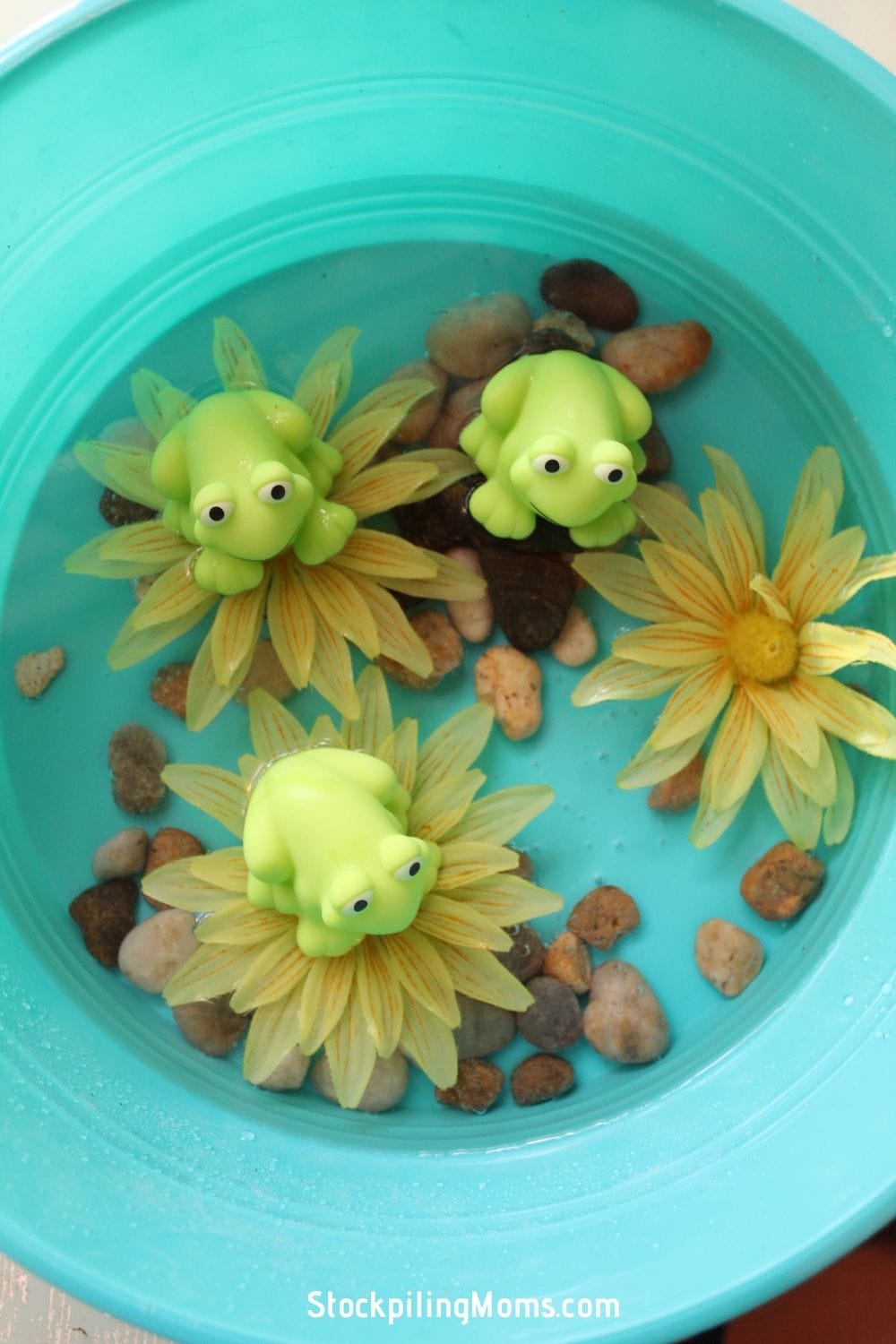 The idea of this is to get kids familiar with every day textures and items they may come in contact with. Frogs are always fun, even if they are fake. Making your own little bond is great for a fairy garden, your backyard garden, or just to keep them busy.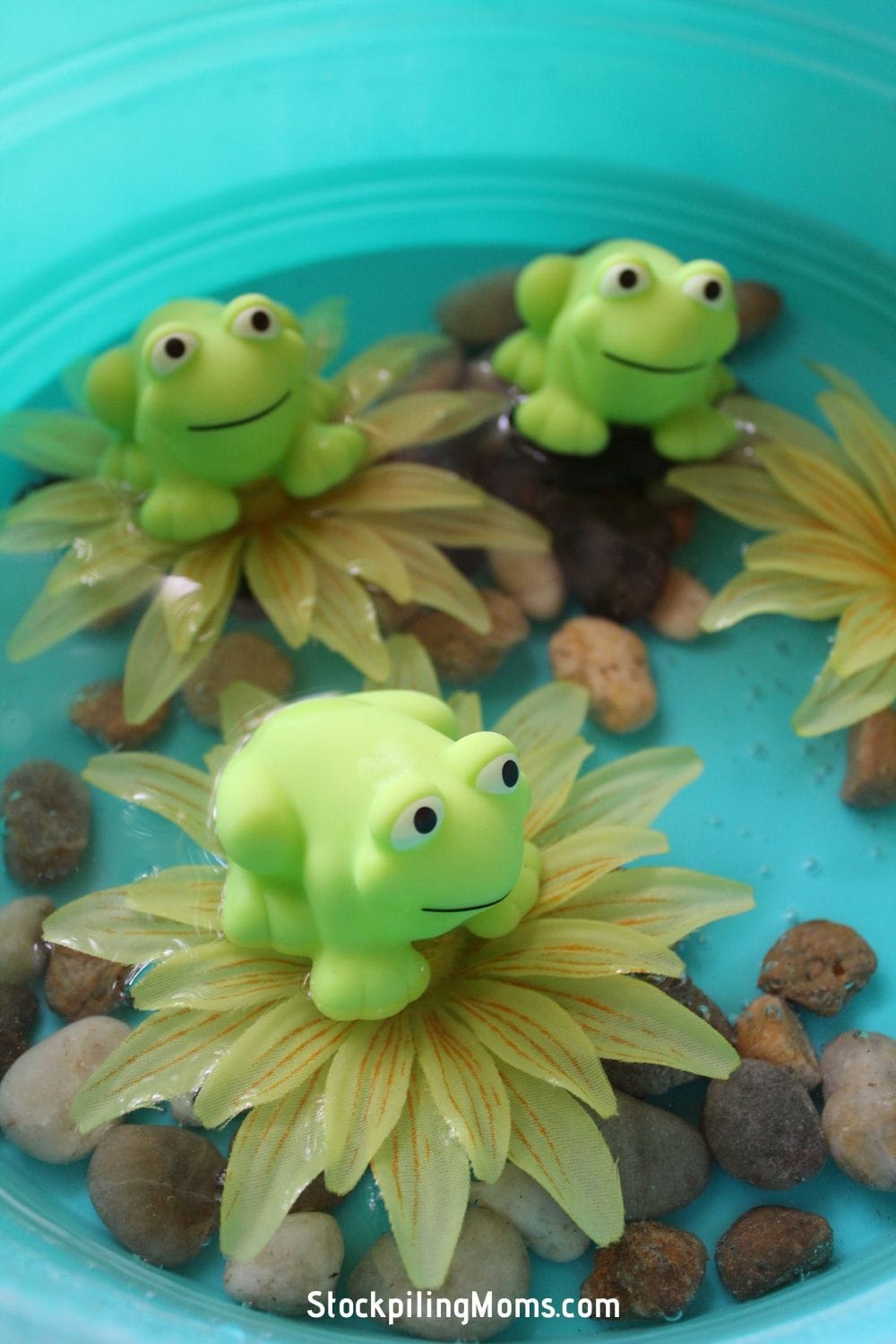 Supplies needed
Small round bin (we found this round colorful bin at our local Dollar Tree)
Toy frogs (bathtub toys work great, these were also a Dollar Tree find)
Silk flowers in choice of style and color, we opted for a yellow and round bloom, much like a water lily
Stones, gravel, rocks of choice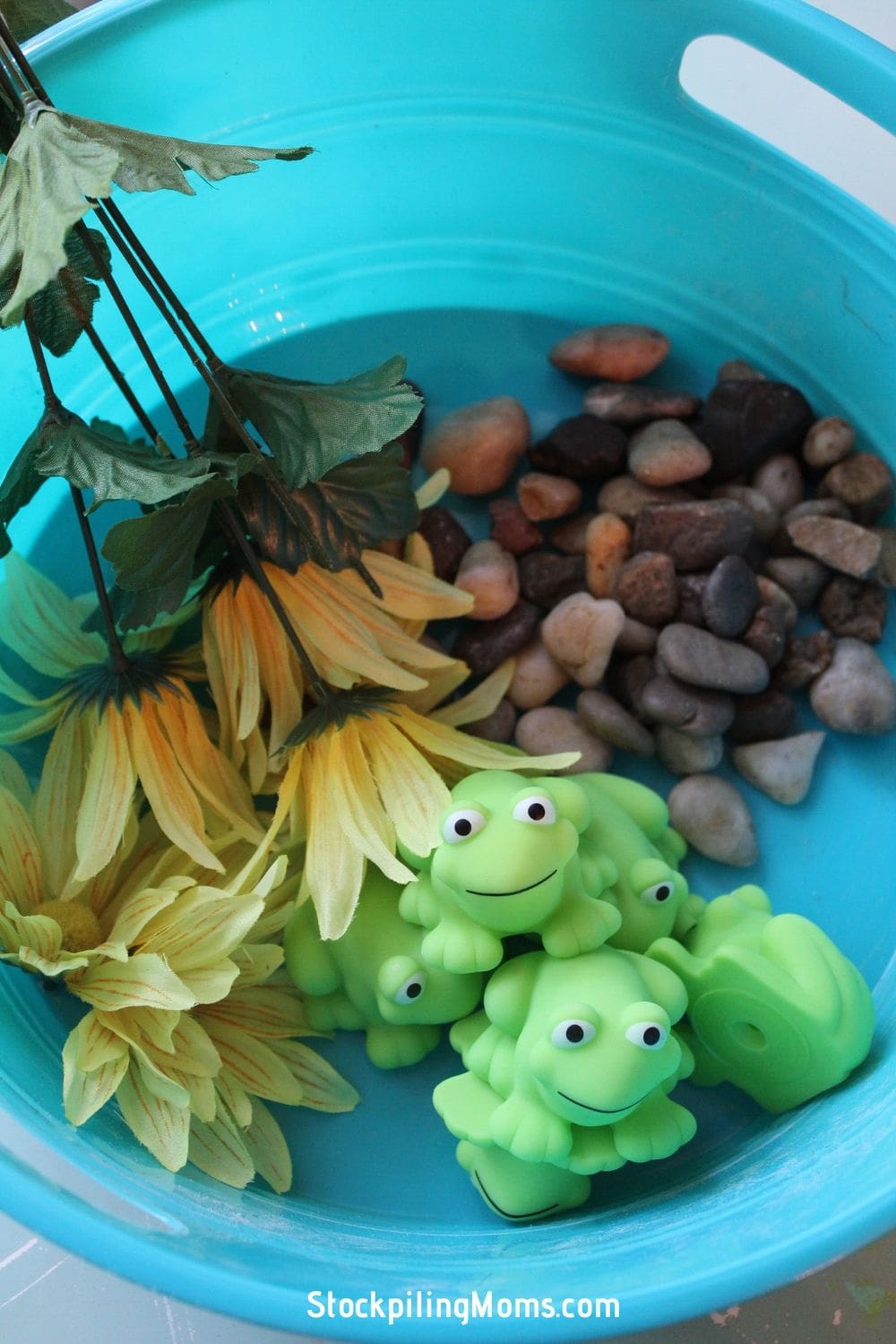 Directions
1. Begin by filling your bin about halfway full with room temperature water.
2. Add in the gravel and rocks of choice. Gently stack and pile them so you can rest the frogs on them if you wish.
3. Remove the blooms from their stems. You only need the blooms so you can discard the stems and foliage or save them for something else.
4. Place the blooms to float in the small "pond."
5. Add in your toy frogs. You can prop them on the stones or just allow them to float.
You can now allow kids to dive into this frog pond sensory bin. You can add a small net, cups, spoons, and other manipulatives if you wish. Allow them to move the frogs, flowers, and of course, water!
More Kids Activities
Melissa is a football and soccer mom who has been married to her best friend for 24 years. She loves sharing recipes, travel reviews and tips that focus on helping busy families make memories.