Father's Day Gift Guide 2021
Father's Day is right around the corner and if you are having a difficult time coming up with creative Father's Day Ideas for Dad we are here to help you with our Father's Day Gift Guide 2021! There is nothing worse than striking out when it comes to gift giving. Don't find yourself out wandering around on Father's Day Eve shopping for a last minute gift. Don't go for the same old same old. We have a list of Dad approved gift ideas that the men on your gift giving list will love!
FATHER'S DAY GIFT GUIDE 2021: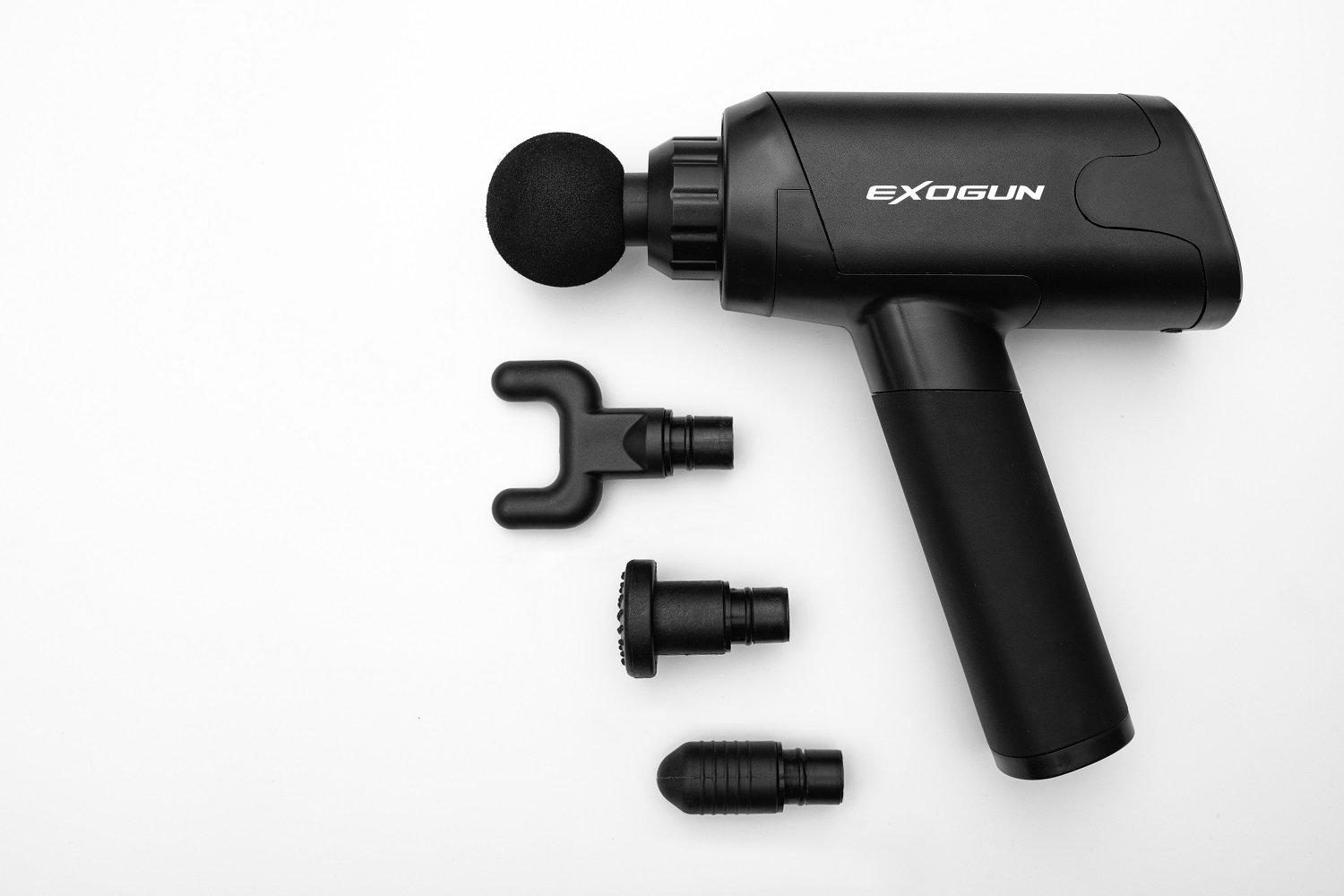 ExoGun – The ultimate percussive therapy treatment device for your body. It relieves pain, boosts performance and enhances recovery. This is the gift that every Dad will want for Father's Day. Melt stress away anytime, anywhere. It is scientifically formulated percussions to maximize pain relief, enhance performance, and accelerate muscle recovery. It is cordless, quiet, and ultra lightweight for the most versatile recovery device ever made. Easily switch between 6 speeds and 4 attachments for customized full-body recovery. The exogun is built with ShockSmart sensitivity to deliver the exact percussive strength you need. Give it a try! You won't be disappointed! $159.00 on sale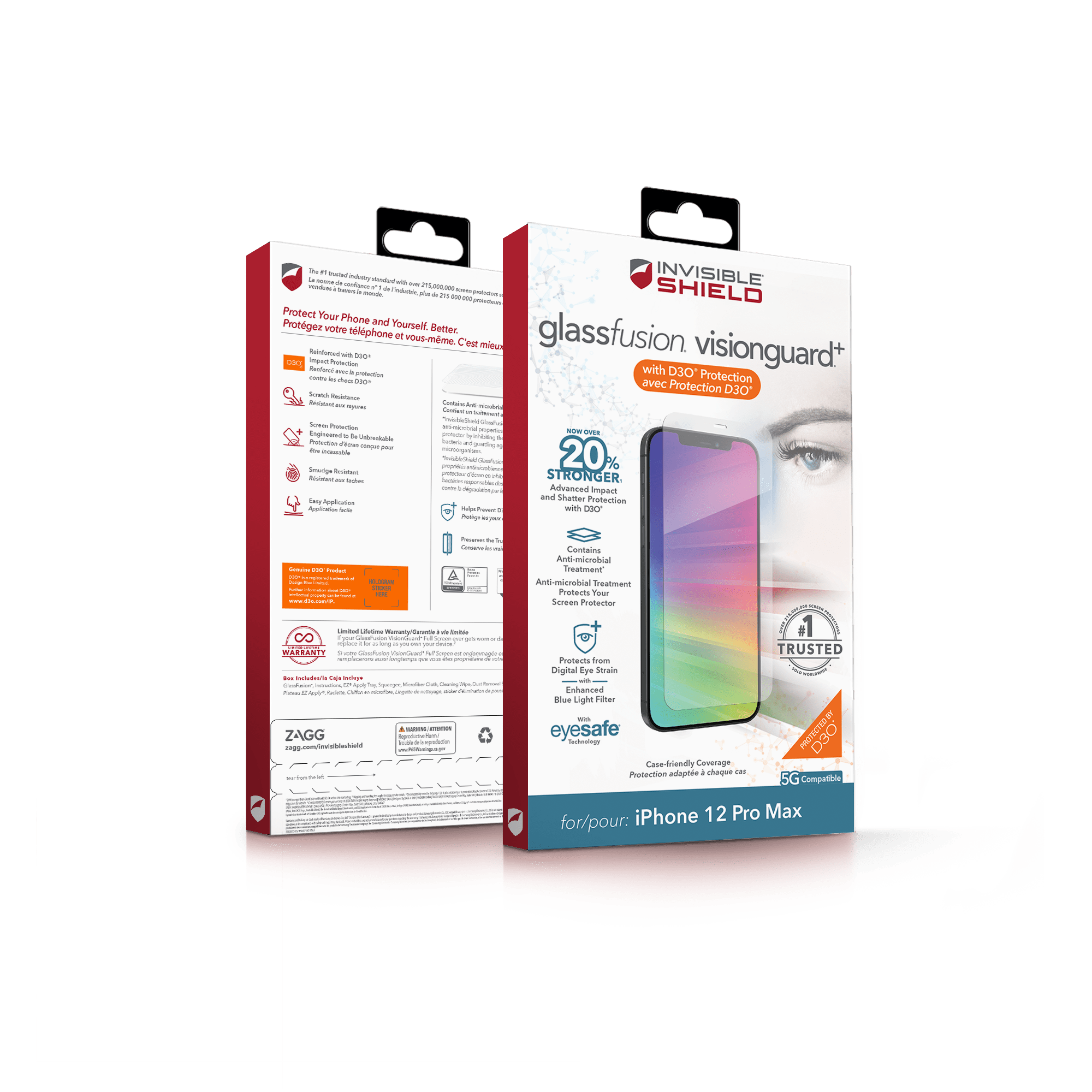 GlassFusion VisionGuard+ with D3O
Screen Protector
– Is a hybrid screen protector that is engineered to be unbreakable and features an Eyesafe® technology layer that blocks HEV blue light without distorting the color performance of the smartphone screen. It also contains anti-microbial properties that protect the screen protector by inhibiting the growth of odor-causing bacteria. This is the perfect gift for Dad! If he has a new iPhone 12 on this wish list this is a must have!
The D3O is a non-Newtonian fluid. In its raw, flexible form, D3O is fluid, but when it experiences impact, the molecules lock together to form a barrier that disperse the energy across the entire surface area of the screen, protecting it from damage. The formulation used by InvisibleShield is crystal clear, so it looks just like the phone's original screen. The D3O additive makes these industry-leading screen protectors more than 20% stronger than our original GlassFusion. Price is $59.99 but let me say this is an investment worth having!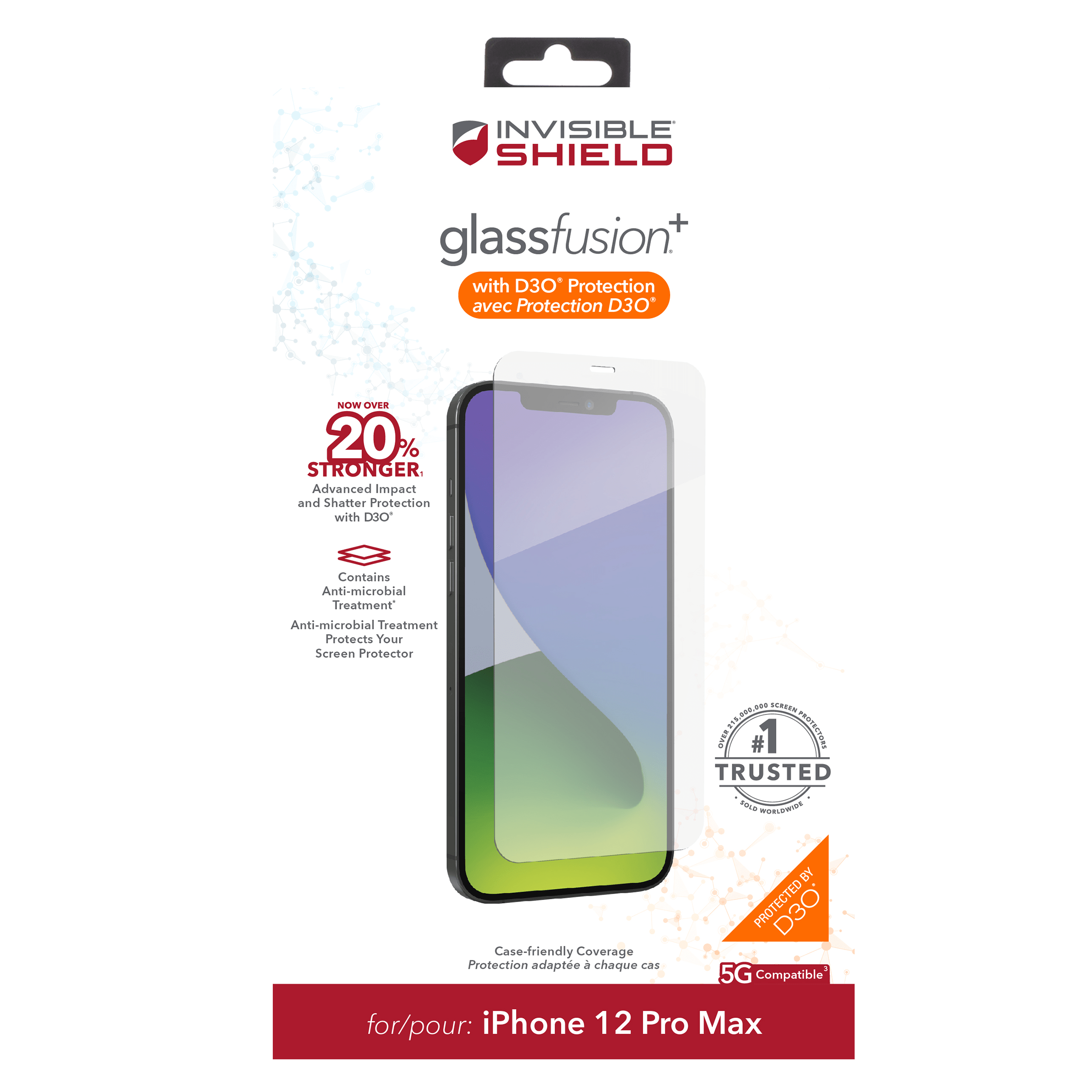 GlassFusion+ with D3O Screen Protector
– Is a hybrid screen protector that
provides users with complete edge-to-edge protection while preserving the touch sensitivity of the device screen. The product also contains anti-microbial properties and is made with tough, durable components that have been refined to a polished, glass-like surface. Another great option for Dad! If he is like mine, he is always dropping his phone. Priced at $49.99.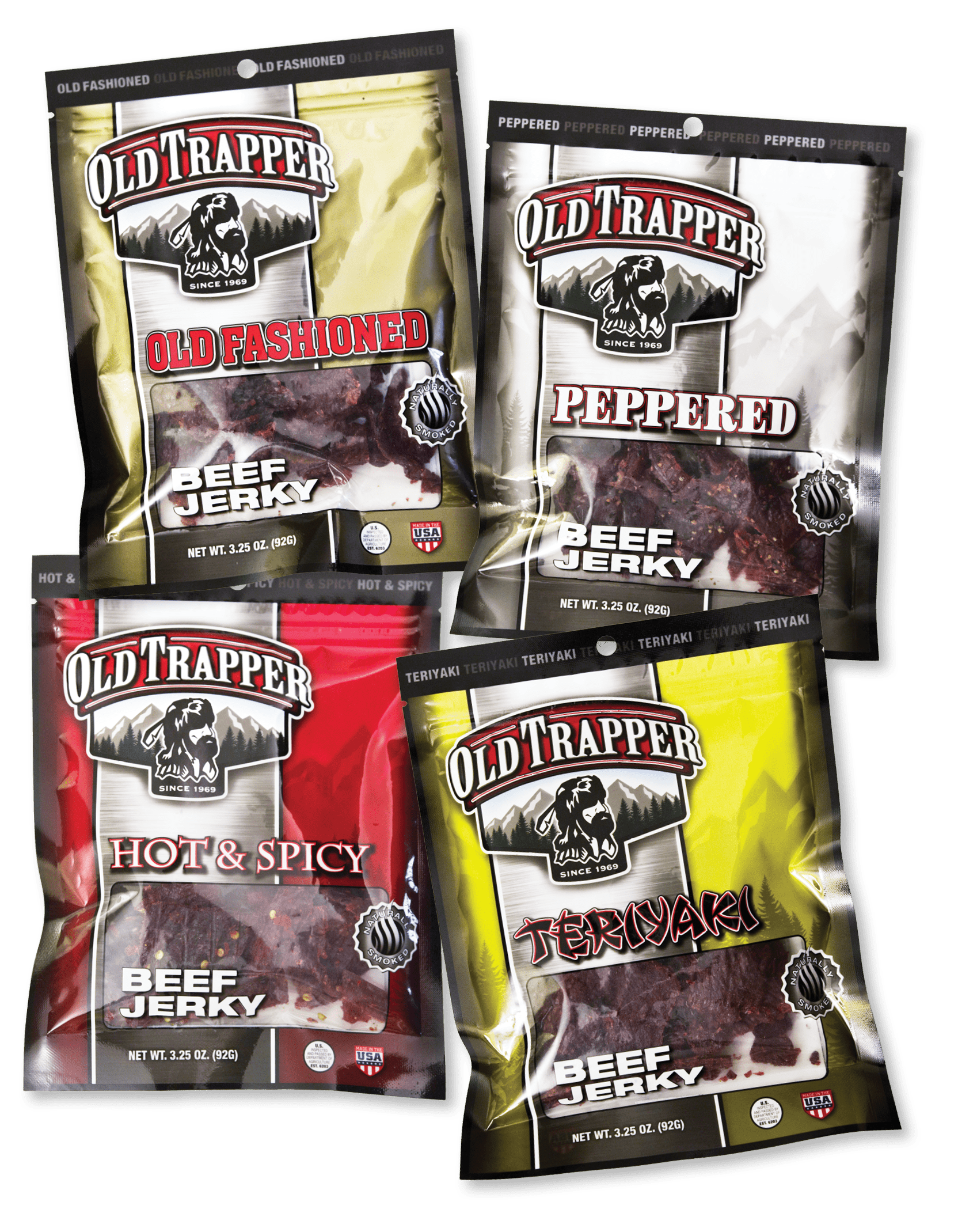 Old

Trapper

Beef Jerky
– The perfect gift for the Dad who loves to hunt and fish. This is a must have snack for my hubby. It is handcrafted from the most savory and highest-quality protein. The end result is a take-anywhere healthy snack that is low in calories yet high in protein – the perfect snack or even quick meal replacement. The ingredients behind the company's 50 years of success are as short as its actual ingredient list: lean high-quality meat, quality seasonings, real wood-fired smoke and a hands-on manufacturing process. It is an affordable too! You could include this with a new piece of equipment or fishing license. Comes in your choice of 4 types. The MSRP: $6 (3.25 oz bag) or $14 (10 oz bag).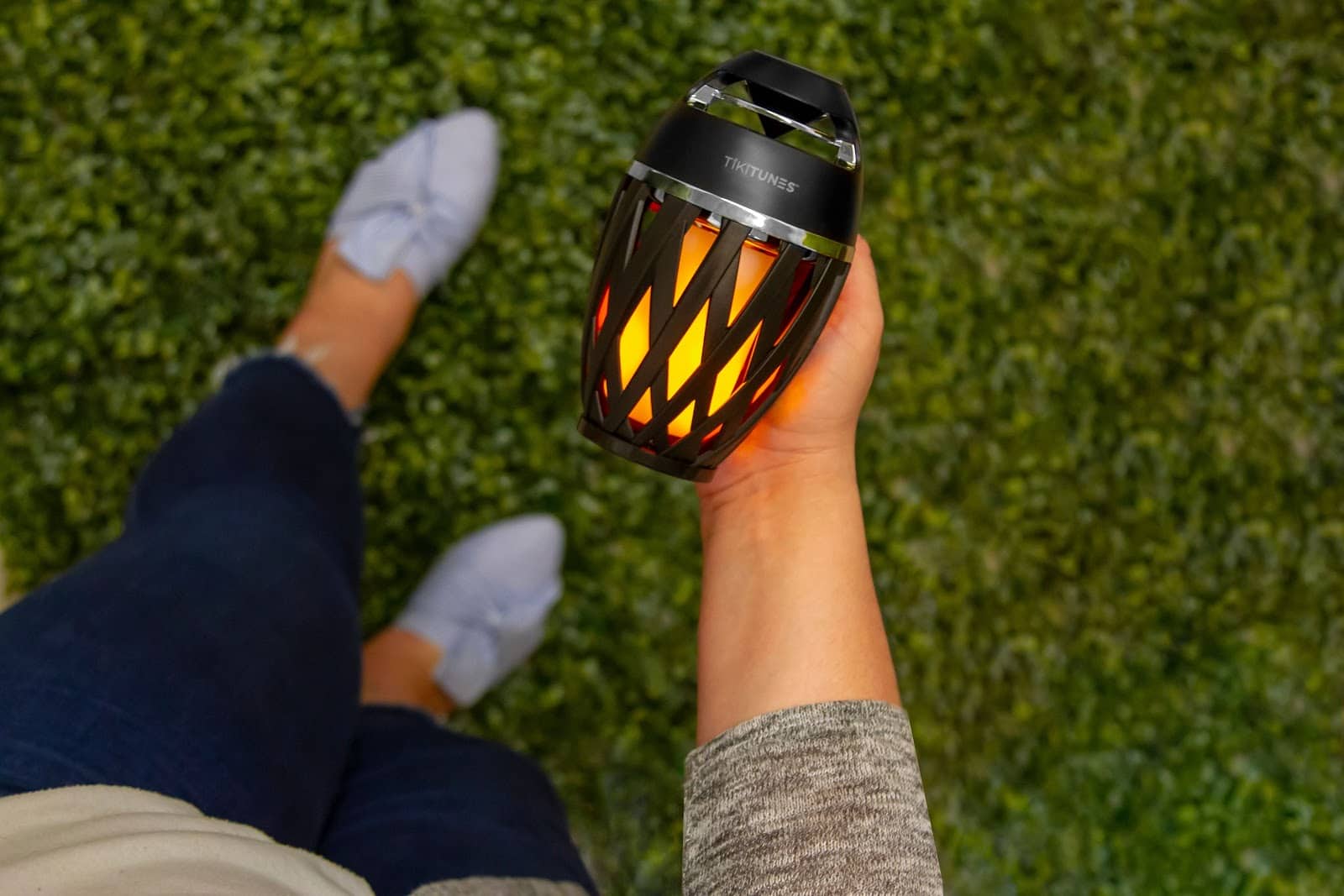 Limitless Innovations – From backyard bonfires to wilderness retreats, take your outdoor adventures to the next level with the sleek, tech-savvy creations coming out of Limitless Innovations. Since 2012 this award-winning online consumer goods and technology brand has been helping folks simplify, charge, and enjoy their lives at home and on-the-go!
Whether you're the DJ, the lifeguard, the hostess, or the camp guide, these handy designs were created to make more room for fun. This Award-Winning TikiTunes Portable Bluetooth Wireless Speaker with this compact indoor/outdoor speaker you can add 6 hours of continuous audio play time alongside a tiki-inspired LED flickering flame to your beach trips, barbecues, backyards, or bedrooms.
TikiTunes Pole & Ground Stake Bundle – Elevate your sound by opting for the TikiTunes bundle. This set comes with a convenient pole and stake so you can attach your speaker and complete the tiki-torch experience while tuning in to your favorite playlist.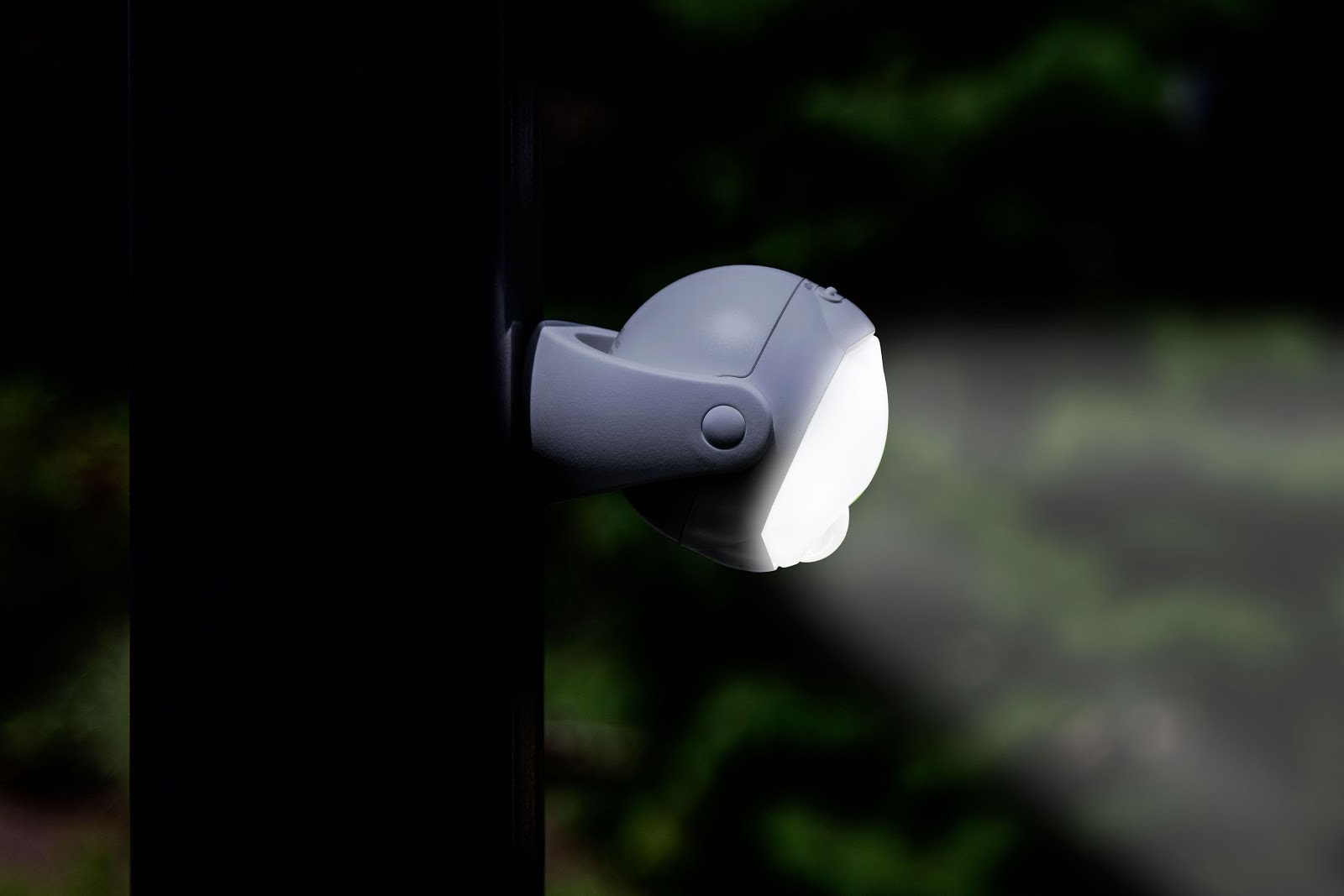 Lumenology Portable LED Motion Light – Bring peace of mind along for the ride with this easy to install anywhere motion detector. Equipped with both a convenient magnet and flexible tripod legs, it can be quickly installed on posts, fences, decks, beams, car hoods and more so you can have light and security wherever you need it most. Take your party outdoors and start enjoying Spring's sunshine & sunsets with Limitless Innovations.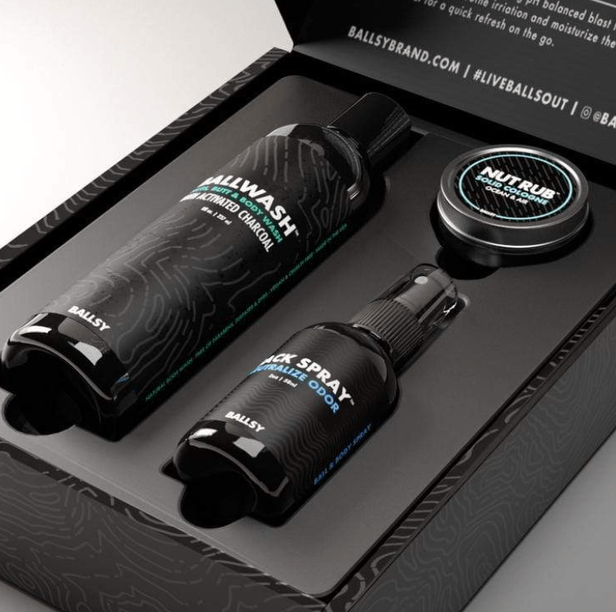 Ballsy
is a line of proprietary formulas designed to keep the prized jewels and nether regions fresh, clean and smelling great – no harsh chemicals (sulfates, parabens, phthalates or synthetic dyes) or heavy cologne required! Their Sack Pack, which contains their winning trifecta of products – specifically developed for use below the belt – features Ballwash (the product that started it all), Nut Rub (long lasting solid cologne and skin balm) and Sack Spray (neutralizes odor and irritation). For a limited time, the Sack Pack also comes with Ballguard – a mess-free powder that helps fight sweat, smell and chafing!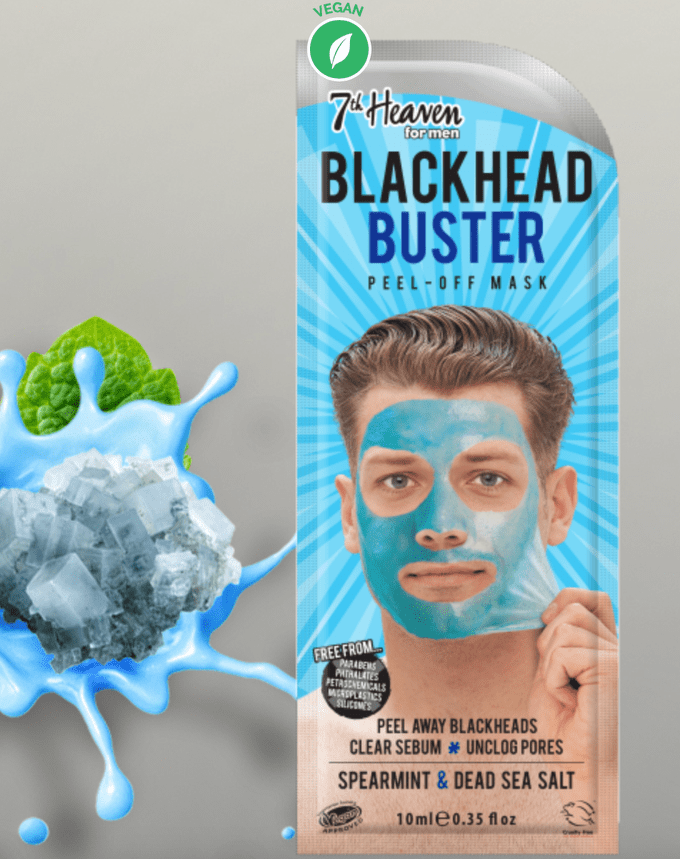 7th Heaven
is well-known for their amazing vegan, cruelty-free, single sachet peel-off mask but did you know they carry a men's line too? Banish blackheads with 7th Heaven's Blackhead Buster for Men! This peel-off mask digs dirt and other impurities out with deep cleansing sea salt and natural spearmint for a smoother, cleaner complexion.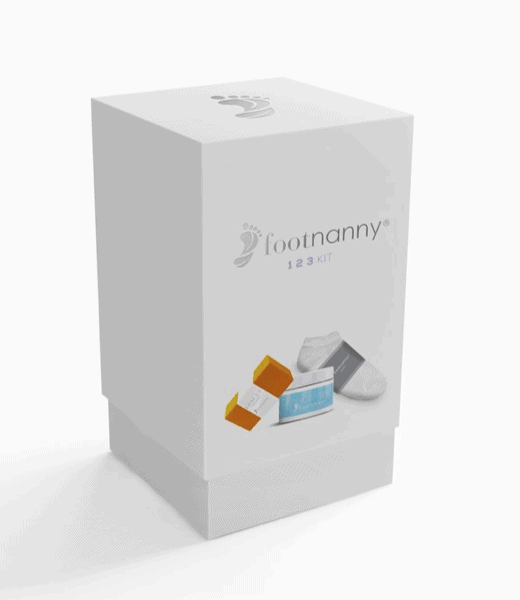 Footnanny's Power Man Kit
was created because men love taking care of their feet too! Gloria Williams, founder of Footnanny, and Oprah's personal pedicurist, created the Power Man Kit to reduce smelly and sweaty feet. It consists of a RESCUE buffer, Foot Cream (try the Eucalyptus!) and a pair of Footnanny's white cotton socks. This is great for any athlete or man on your gift list! Priced at just $69.00.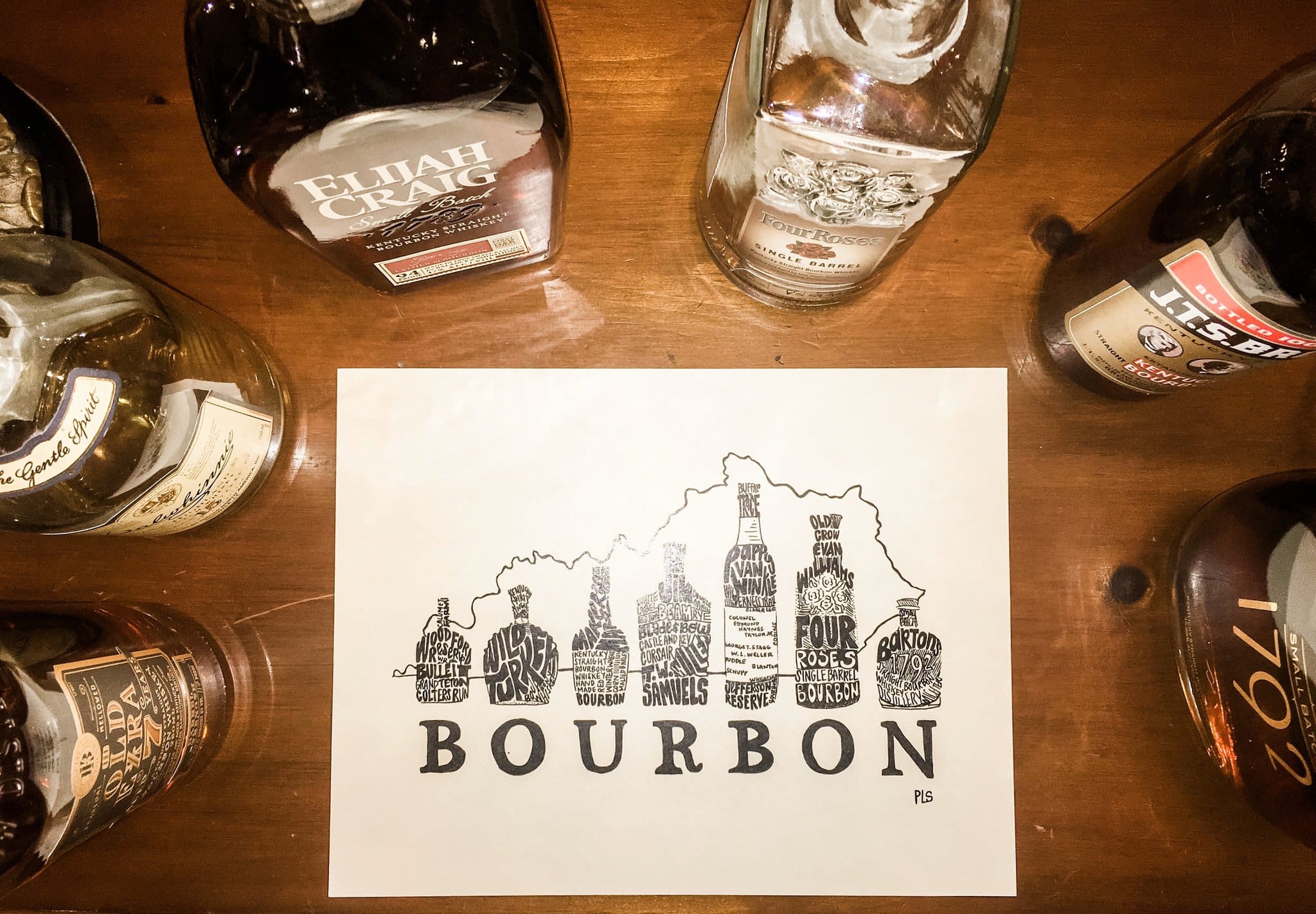 Kentucky Bourbon Print – This is the perfect gift for the bourbon lover on your gift giving list. I gifted this to my husband two years ago for Christmas and he loves it. Handwritten Pen and Ink Calligraphy Print of The State of Kentucky with 7 distinctive Bourbon Bottles inside the outline. Recognizable on the wall from a distance and beautifully handwritten Bourbon Themed Calligraphy which can be read when viewed up close. It is truly an excellent gift for Bourbon fans for their Bourbon Bar! It is not sold framed, but works excellently standard frame sizes. The 8.5 x 11 works perfectly with a standard 8×10 mat. Available in your choice of the 8.5 x 11 for $30 on Ivory Cardstock or the 11×17 for $50 on Ivory Cardstock.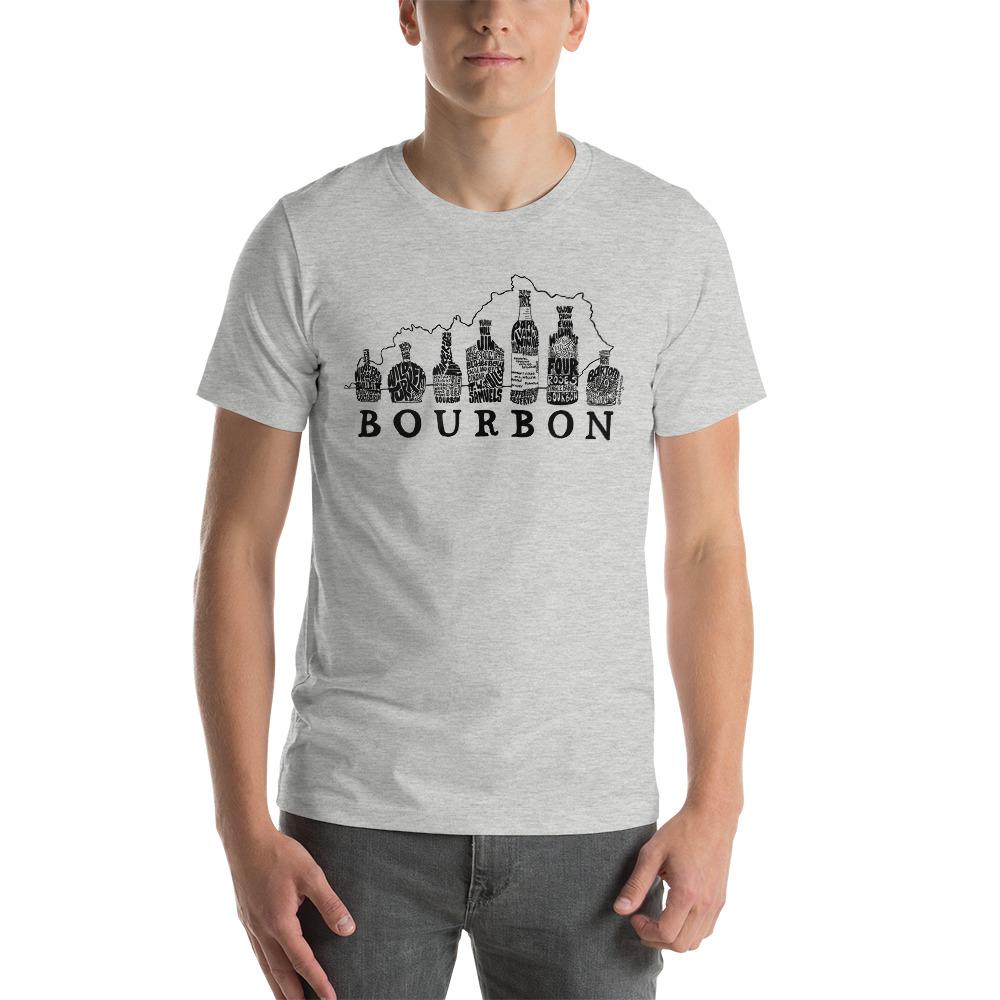 Bourbon Tee – And if you are looking for the perfect t-shirt for Dad this is it! A unisex shirt for Bourbon Lovers who prefer this look and fit! It's a bella + canvas 3001 unisex shirt. This t-shirt is everything you've dreamed of and more. It feels soft and lightweight, with the right amount of stretch. It's comfortable and flattering for both men and women. My husband absolutely loves it! It is so soft and comfy! Made with pre-shrunk fabric and side-seamed construction. This is the gift for every bourbon lover on your gift giving list. Affordably priced at only $30!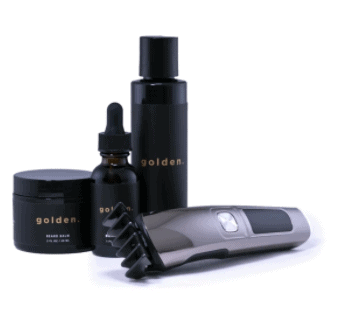 Golden. Grooming Co. has a wide range of products from beard care to skin and body care – all geared towards black men and other men of color. Inspired by co-owner and former NFL pro, Herman Moore, this line instills confidence all while giving back through education and other initiatives. Golden Grooming's Beard Trim Bundle is one of the best on the market and gives you everything you need to keep your beard strong and the skin below it healthy. It also includes their professional trimmer so that you can keep your beard the perfect length. This is a great gift idea for Dad.

Takraw – A perfect game for sports – and competitive – enthusiasts whether on the go at the beach, park or campgrounds or even at home in the backyard, this game puts your skills to the test. The object of the game is to kick the ball back and forth over the net, without using your hands, and score on your opponent. The ball can bounce on the ground twice per side before it has to be returned over the net. The set includes a 10ft wide net, net stand, ball, pump, court lines and carry case. Wicked Big Sports Takraw is designed to be portable, easy to set up, and fun for all ages!
Smartphone Link EQB-1000 Watch – This is the perfect gift for Dad. If you want a useful gift that every man on your list will love, this is it! Designed with a super slim case measuring 8.9 millimeters and a sapphire crystal face, the EQB-1000 features a Tough Solar chronograph with enhanced charging technology. By downloading the EDIFICE Connected app and connecting to a compatible smartphone via Bluetooth®, the watch can access the correct time in its current location and for up to 300 cities worldwide. Additional features include water resistance up to 100 meters, a 1/1000th second stopwatch, 200 Lap memory, daily alarm, full auto calendar and more. Price is $300.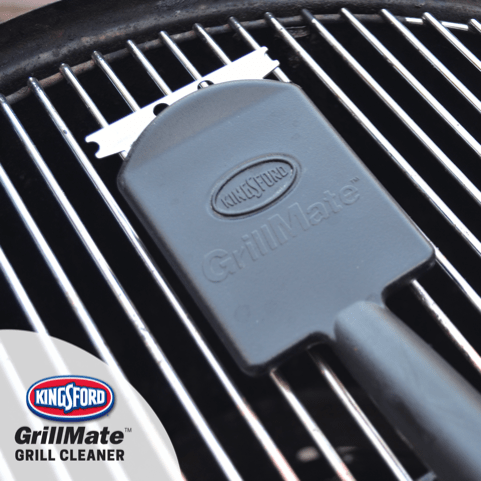 The Kingsford GrillMate Grill Cleaner
– Look no further! This is the gift that keeps on giving for Dad! Pair it with a couple of nice steaks and you are set for Father's Day. This is a durable grill brush that features replaceable, non-metallic scrubbing pads in place of traditional wire bristles, eliminating the risk of bristles sticking to the grill and potentially making their way into food. The abrasive cleaning pads are actually proven to clean faster and better than a traditional wire brush. There's a sturdy scraper above the scrubbing pad and a convenient bottle opener on the handle, making it the ultimate grilling accessory for grilling in any season. It's safe to use on both cast iron and stainless steel grates, and is designed for use on all types of grills including charcoal, gas, ceramic, pellet, barrel, smokers, Infrared and more. The GrillMate Grill Cleaner can be found on
Amazon
.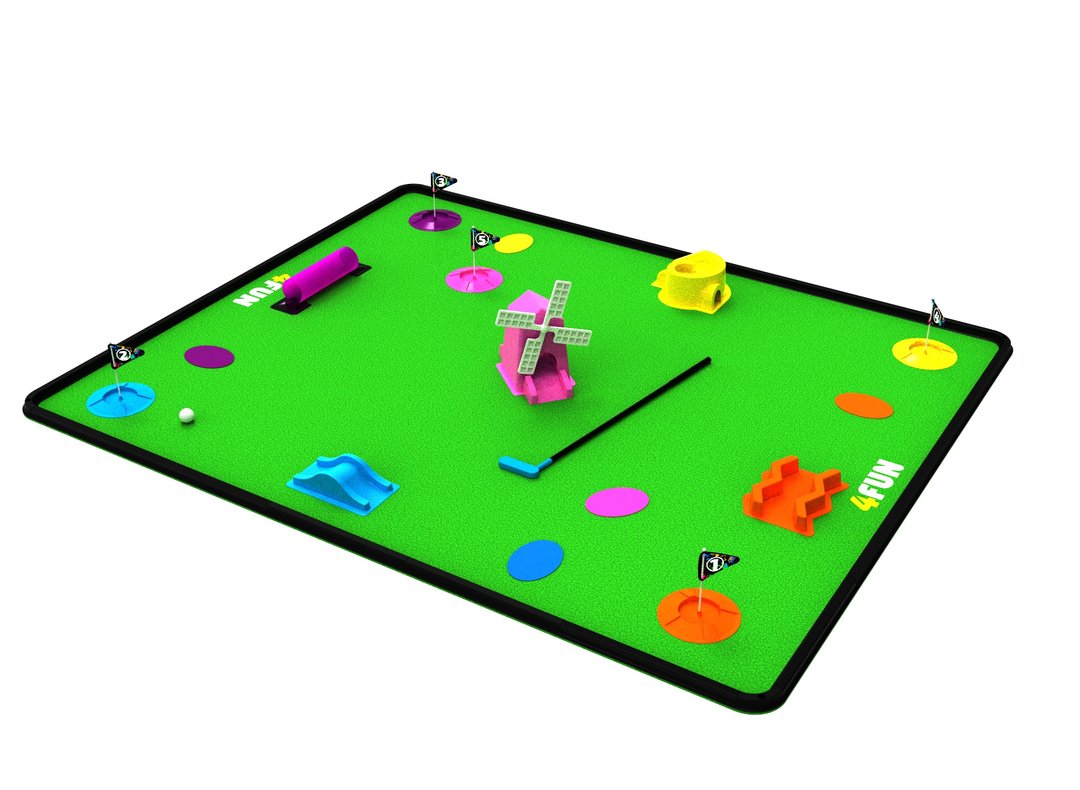 4Fun Cosmic Golf by B4 Adventure – If you have a little one and a Dad that loves to golf then this is a great gift idea for Father's Day! Get the family together to play a round of miniature golf in this 5 hole course that comes with its own putting green and 5 different obstacles. Flexible layout with multiple configurations and ability to set up holes around your home on the carpet! Turn off the lights, activate the golf balls and turn on the black lights included for some glow in the dark fun! It can be used indoors or outdoors. Price is $159.99 and available on Amazon.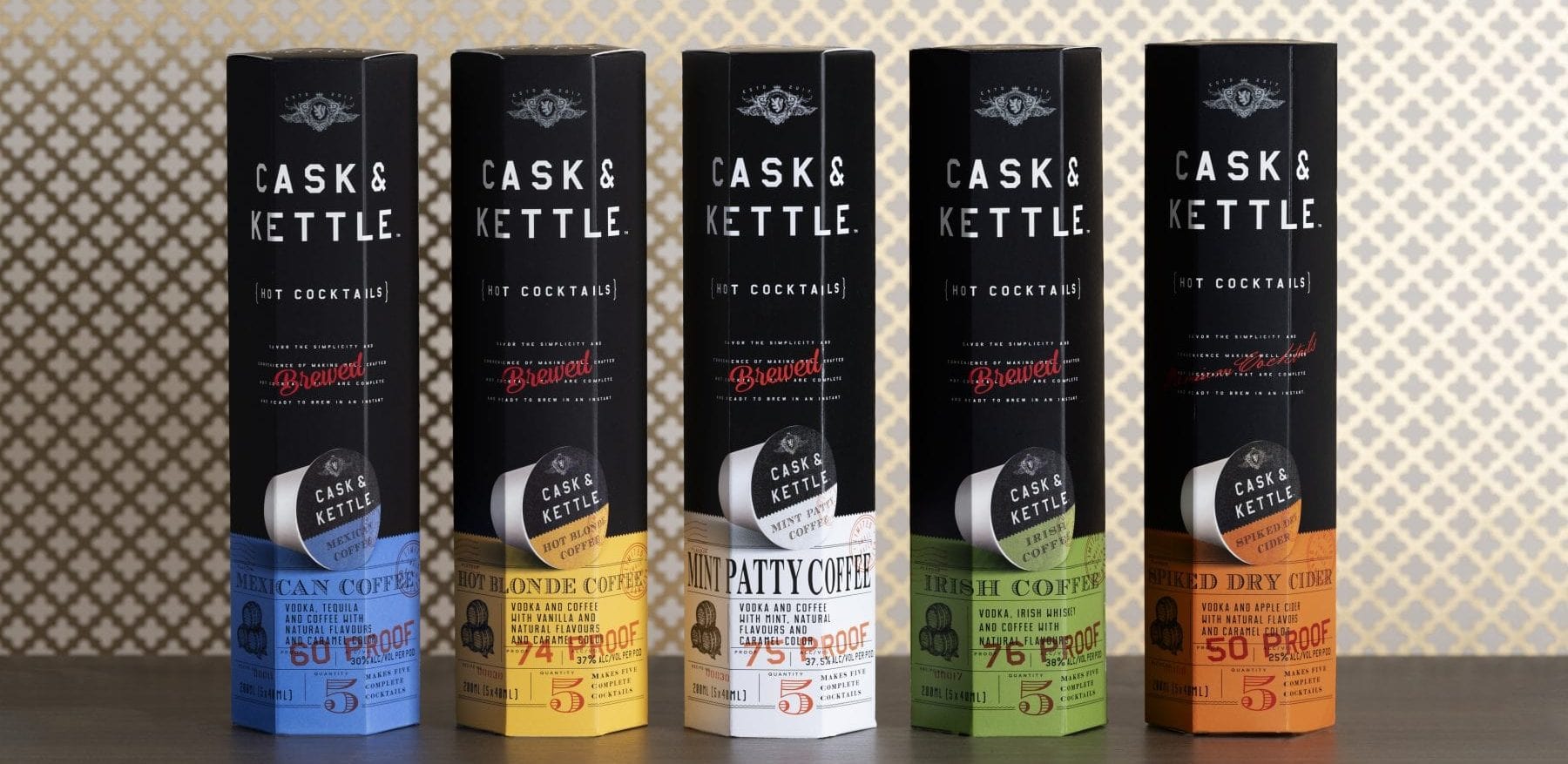 Cask and Kettle
– The perfect gift for Dad! Check out these ready-to-brew hot cocktails. CASK & KETTLE is the ONLY hard coffee cocktail on the market. Simply pop a single serve cup into your brewing system (or add hot water) and a smooth, aromatic beverage is ready in seconds. Coffee house quality with everything you need in one pod – including the alcohol. Perfect for a Father's Day gathering with five flavors to choose from: Irish Coffee, Mint Patty, Mexican Coffee, Hot Blonde Coffee, Spiked Dry Cider. This is a Woman-owned and operated, Certified by the Women's Business Enterprise. All products are Gluten-free and made with 100% recyclable material and are available in stores nationwide.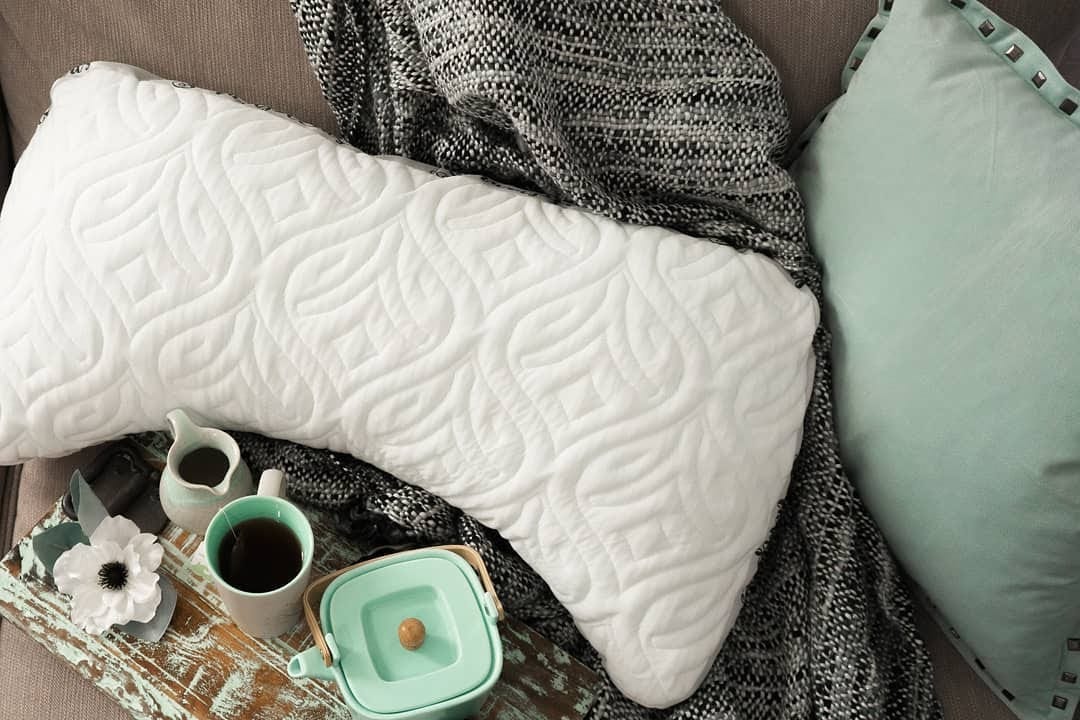 Honey Dew Sleep Pillow – Getting the best sleep of your life this summer with Honeydew Sleep's Scrumptious Side Sleeper Pillow. This pillow is designed to support a side sleeper's spinal alignment and to reduce strain on your upper body. It even has a copper infused foam fill that has naturally antibacterial properties and keeps pillows fresh and cool night after night. Honeydew Sleep is a family owned business and made right here in the USA with the utmost quality, purpose, and passion! It is the best gift Dad could ever receive!
Melissa is a football and soccer mom who has been married to her best friend for 24 years. She loves sharing recipes, travel reviews and tips that focus on helping busy families make memories.