Expenses to Consider When Traveling in an RV
Here are some Expenses to Consider When Traveling in an RV. Now that you've purchased the perfect RV that best suits your budget and family's needs, it's time to hit the open road! After all, you've been daydreaming about the amazing trips and memories that you're going to be making with it for quite some time now.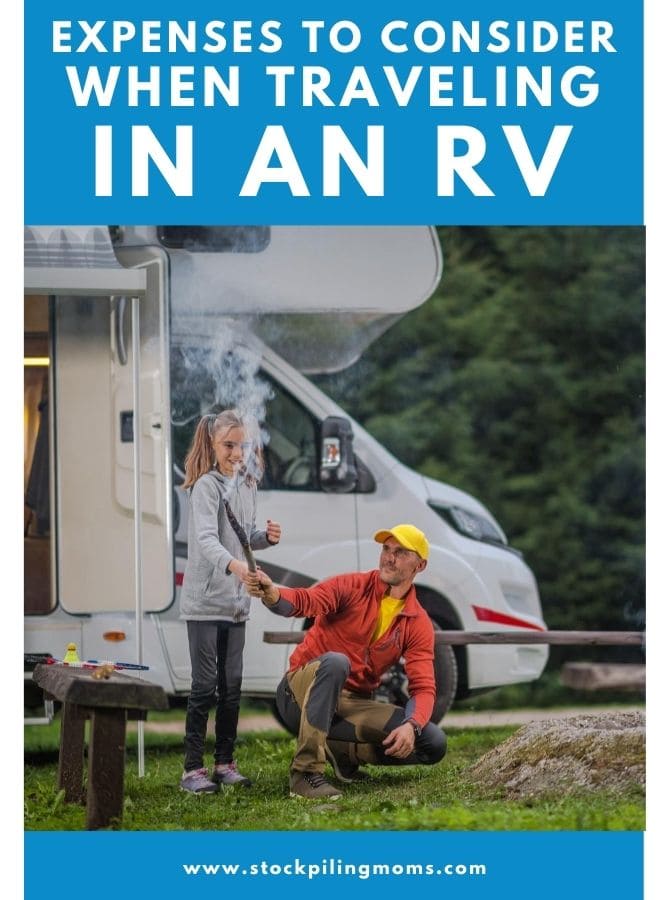 Expenses to Consider When Traveling in an RV
Not so fast there Tiger. There are a few other expenses that you need to budget for that you may not have thought about. Here are a number of other expenses that you need to consider when traveling in an RV.
Gas
Well, this one's a no-brainer, but you have to look out for two types of fuel for your RV. The one that drives your RV, along with the propane to power your appliances and hot water. Depending on where you're traveling, gas can vary from state to state and fluctuate from month to month. Before heading out on your adventure, look up the cheapest gas stations to fill up on during your drive to help save yourself a little extra money.
Insurance
This might be another one that you're rolling your eyes at me about, but insurance is an expense that's incredibly important to have for your RV. For starters, it's the law, but it will also give you more peace of mind when you're out on the road. Insurance for RVs will cost you several hundred dollars to thousands of dollars each and every year. To ensure that you're getting the best deal out there, make sure that you shop around to find the best insurance provider that provides tangible and intangible value.
Annual Fees
Most people only think about the annual fees afterward, or at the point when they're due, but they too are an expense that you need to account for. These include registration fees, license costs, and a few others.
Maintenance
Nobody likes to think about this one, especially if you just made a big purchase with your new RV, but not before too long, maintenance is going to meet up with you. You certainly don't want your big purchase to slowly fall apart piece by piece. Some of the maintenance fees that you need to plan for ahead of time include oil changes, new tires, repairs on appliances, and the dreaded RV toilet problems.
Other Expenses to Consider
It's wonderful to know that you won't have to drop several hundred dollars on a hotel room for every evening that you're away from home, but it's not like you can stay somewhere for free. (Unless you take your chances on staying overnight in a Walmart parking lot) You will have to pay for campground fees, your food expenses, along with any extra entertainment that you plan on during your trip.
There's no denying it. The RVing way of life is not cheap, but don't let you set that back. It's also relaxing, enjoyable, and certainly rewarding. Your big rig is going to be one of the largest expenses outside of your house payment, but there are also other expenses that you have to look out for as well. Careful planning and budgeting can make this way of life possible for you.
More Travel Tips
Melissa is a football and soccer mom who has been married to her best friend for 24 years. She loves sharing recipes, travel reviews and tips that focus on helping busy families make memories.