Best Frugal Ways to Remember Your Travels
Enjoy these Best Frugal Ways to Remember Your Travels. Traveling provides so many new opportunities and memories. We hope these help you save.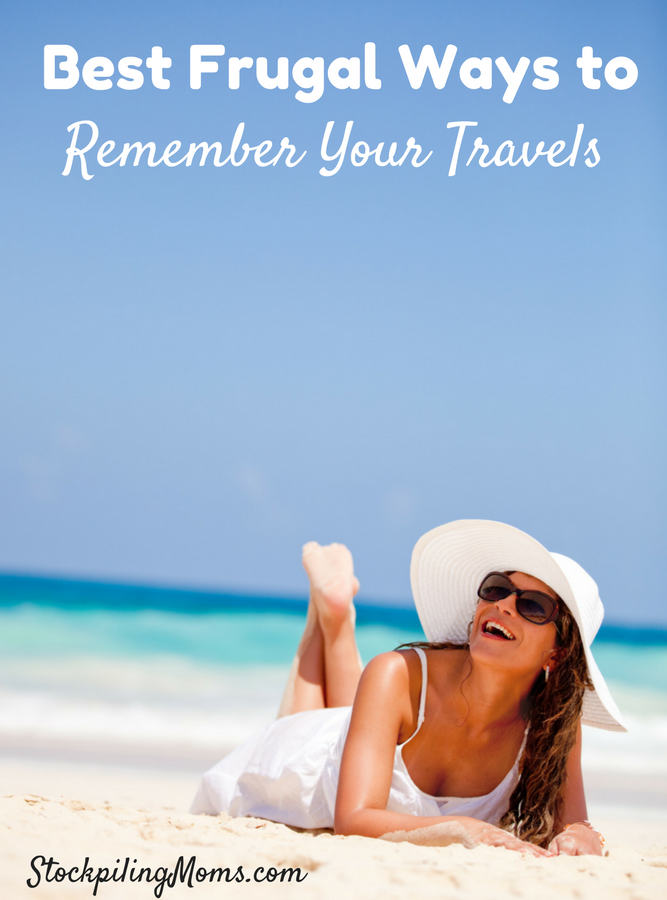 It doesn't matter if you are traveling by yourself, with friends or with family. I'm sure there are so many pictures and souvenirs hanging around to look back on later. The trick is keeping them all together and sometimes, even remembering which trip they came from. Here are some of the easiest ways to remember your travels without having to spend a lot of money.
Best Frugal Ways to Remember Your Travels
Postcards
It may seem like an old-fashioned thing to do but, pick up a postcard at every destination. Write yourself a note about your favorite thing you did while there or, a brief summary of everything. You can choose to keep them in your suitcase or, you can mail them to yourself. You store them a few different ways: Place them in a photo album, punch a hole in them and store them on a metal ring or, you can laminate them and use them as coasters.
Pictures
This is the easy one. Pictures are almost like second nature when we are traveling. However, if you are anything like me, you take a million pictures but never print a single one. I suggest starting an album at your favorite printing place and uploading all the pictures you want to have printed as you go. Once the trip is done you just hit print.
Social Media
Sharing your vacation pictures on social media is so easy and, it even makes a little memory album you can look back on. It is important that you do this safely though. While it is very tempting to share pictures instantly, it is best to wait to upload your pictures until you get back home for safety reasons.
Record the Experience
Recording your experience is fun to look back on. You can do this by bringing a journal and writing in it daily or, you can make a video journal by recording a few minute summaries of your day.
More Travel Tips:
Tips for Saving Money on Food at Disneyland
Thrifty Traveler Tips for Summer Vacations
5 Amusement Parks for Kids That Aren't Disney
5 Budget Family Vacation Must Haves
Best Places to Find Travel Deals
Stress-Free Vacation Packing Tips
Melissa is a football and soccer mom who has been married to her best friend for 24 years. She loves sharing recipes, travel reviews and tips that focus on helping busy families make memories.