I love this DIY Thankful Tree. I love Thanksgiving not only for the family and food, but for the chance to express everything we are thankful for in our lives.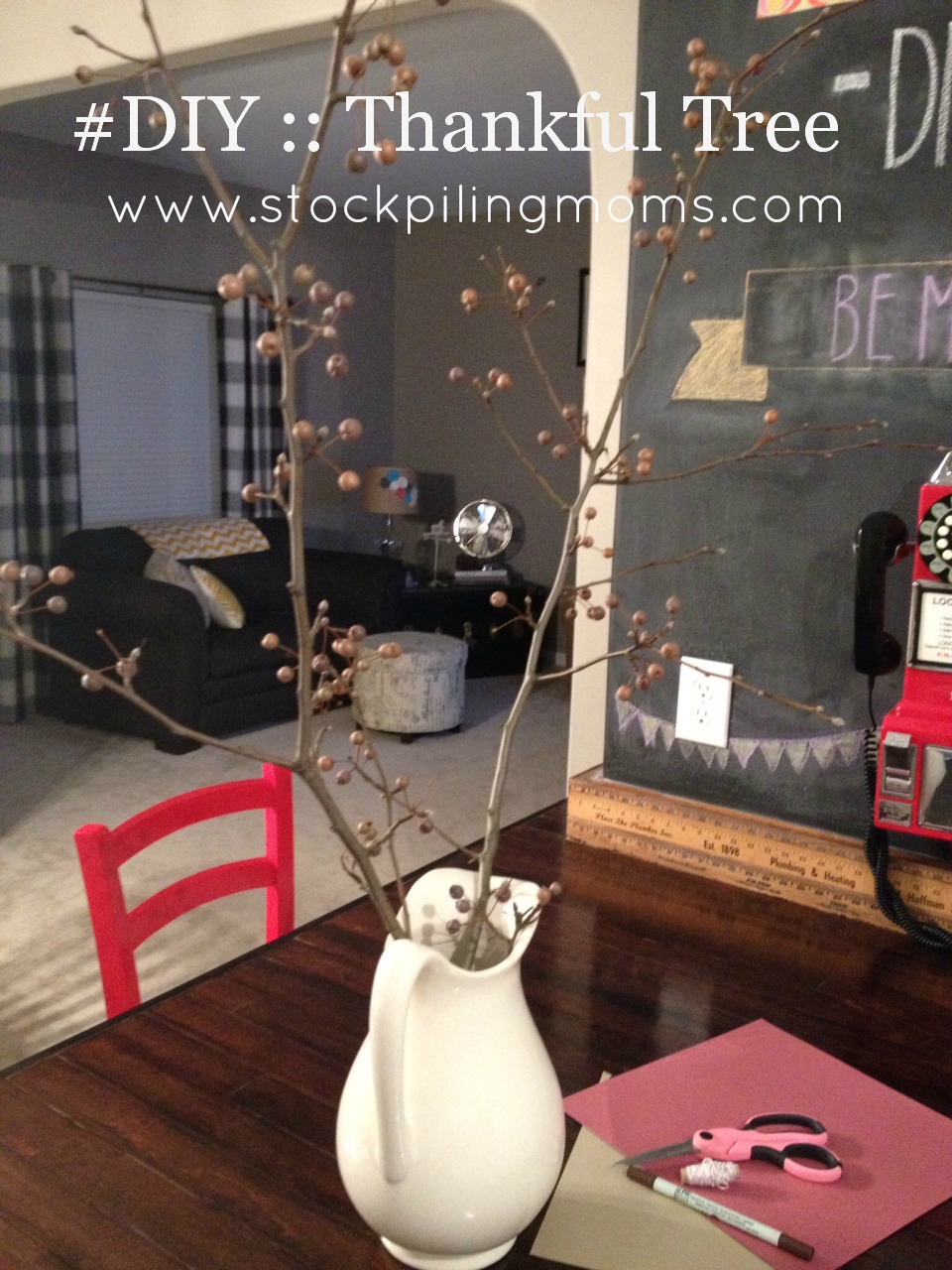 This easy and nearly FREE DIY will allow you to write down what you are thankful for and display it proudly. I plan on making several leaves for my Thanksgiving dinner guests to fill out and then we will display them on the tree before dinner. The supplies are minimal, and since I had 2 scraps of paper at home and some adhesive, this project was completely free!
DIY Thankful Tree:
Supplies:
Tree branch
Vase or other container
Cardstock
Scissors
Pens
Adhesive or string
Directions:
Step 1: Place your tree branch in a vase or other container. I had this pretty pitcher on hand.
Step 2: Begin cutting out leaf shapes with your card stock. I free-handed mine, so they certainly aren't perfect. You could even trace a real leaf and cut out.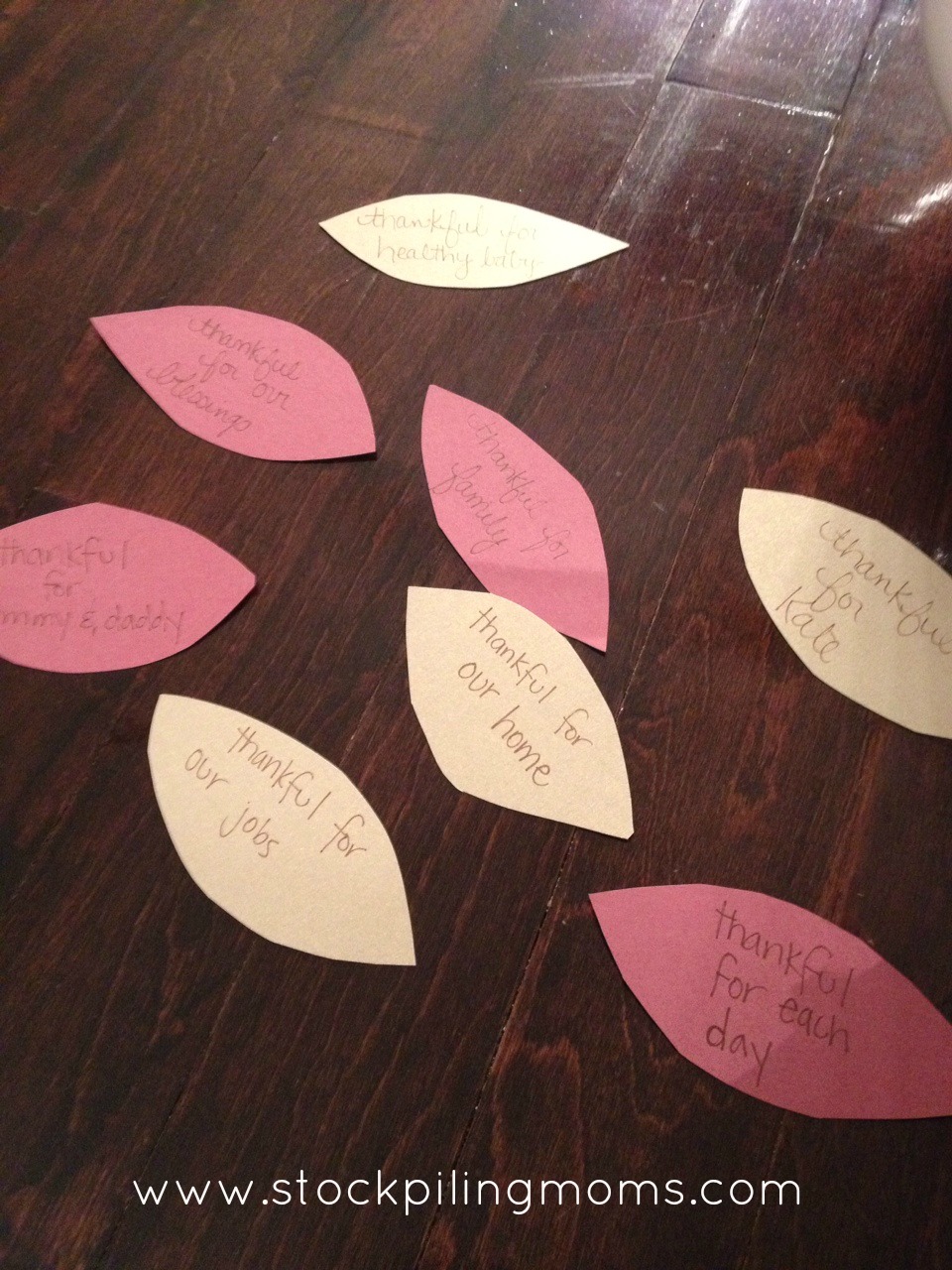 Step 3: Ask your family what they are thankful for or have them each fill out a leaf. Have plenty on hand if you are planning for your Thanksgiving guests to fill them out.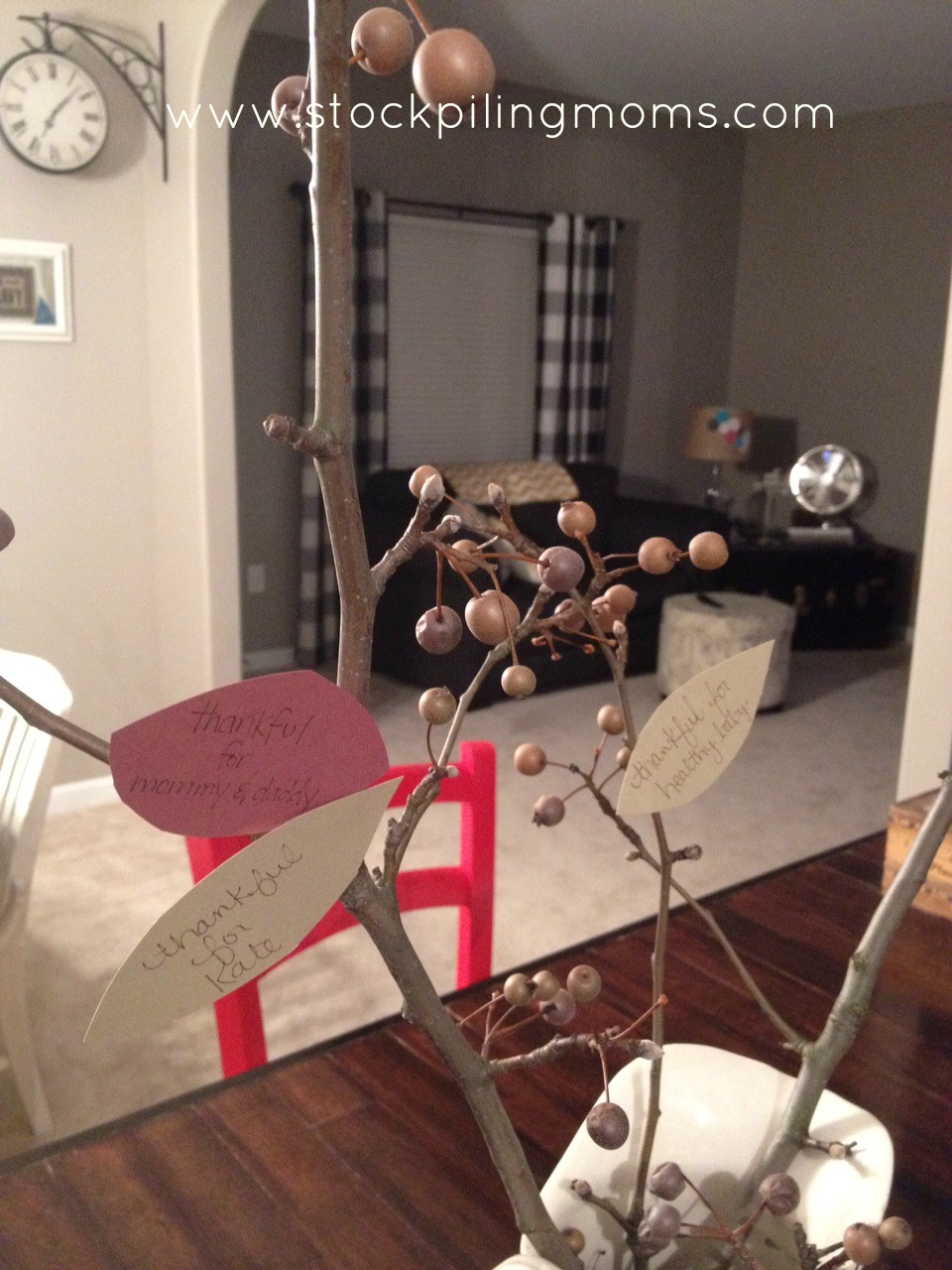 Step 4: Place a small amount of adhesive to the back of the leaf and arrange on the branch. You could also punch a hole and thread some string or ribbon through the paper leaf to hang from the branch.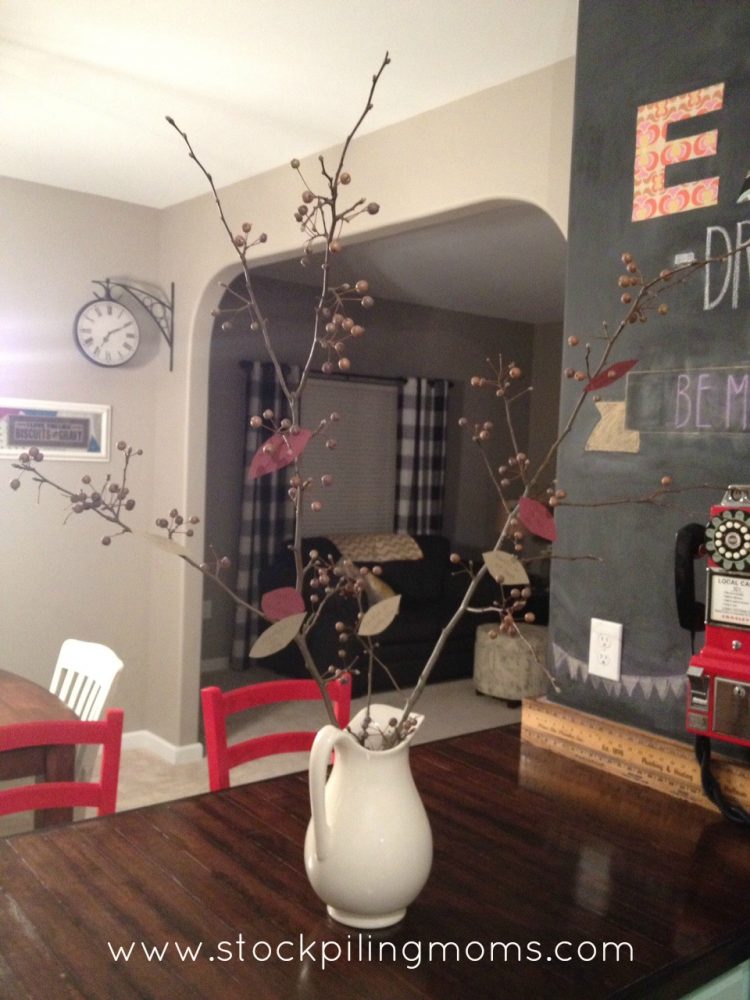 Step 5: Read your thankful tree items daily to be reminded of what you are thankful for in your life.
Perfect for when you are COOKING the Thanksgiving Feast and need something for the kids to do to keep them busy and out of harms way. Not only that but you will be fostering learning at the same time. One idea is to set up a craft and learning station in your garage or basement so the kids can stay entertained and out of the way while you are busy cooking. Don't have a garage or basement, no worries, find any free space or tuck them into the corner of the kitchen if necessary. Put tons of supplies out on a table and be sure to cover the table with newspaper or a plastic table cloth. You may need to cover the floor too. Pick up plastic tablecloths at the dollar store and then let them express themselves. Let the kids create some amazing Thanksgiving themed crafts and work on these worksheets and coloring pages while you are working on the meal.
Here are some Thanksgiving Craft Ideas to keep the kids busy crafting while you are cooking. I would suggest assigning some older teens to watch over and assist the kids if possible.
Creating Thanksgiving Traditions
Thanksgiving Craft – Painted Turkey