How To Decorate a Kid's Thanksgiving Table
I am in love with this DIY Kid's Thanksgiving Table. Between working full time, being a full time mommy and just plain being full time crazy busy, I began setting up for Thanksgiving last weekend while I had a few minutes to spare in hopes that starting this early I'll be ready by the time our guests ring the doorbell at 4pm next Thursday.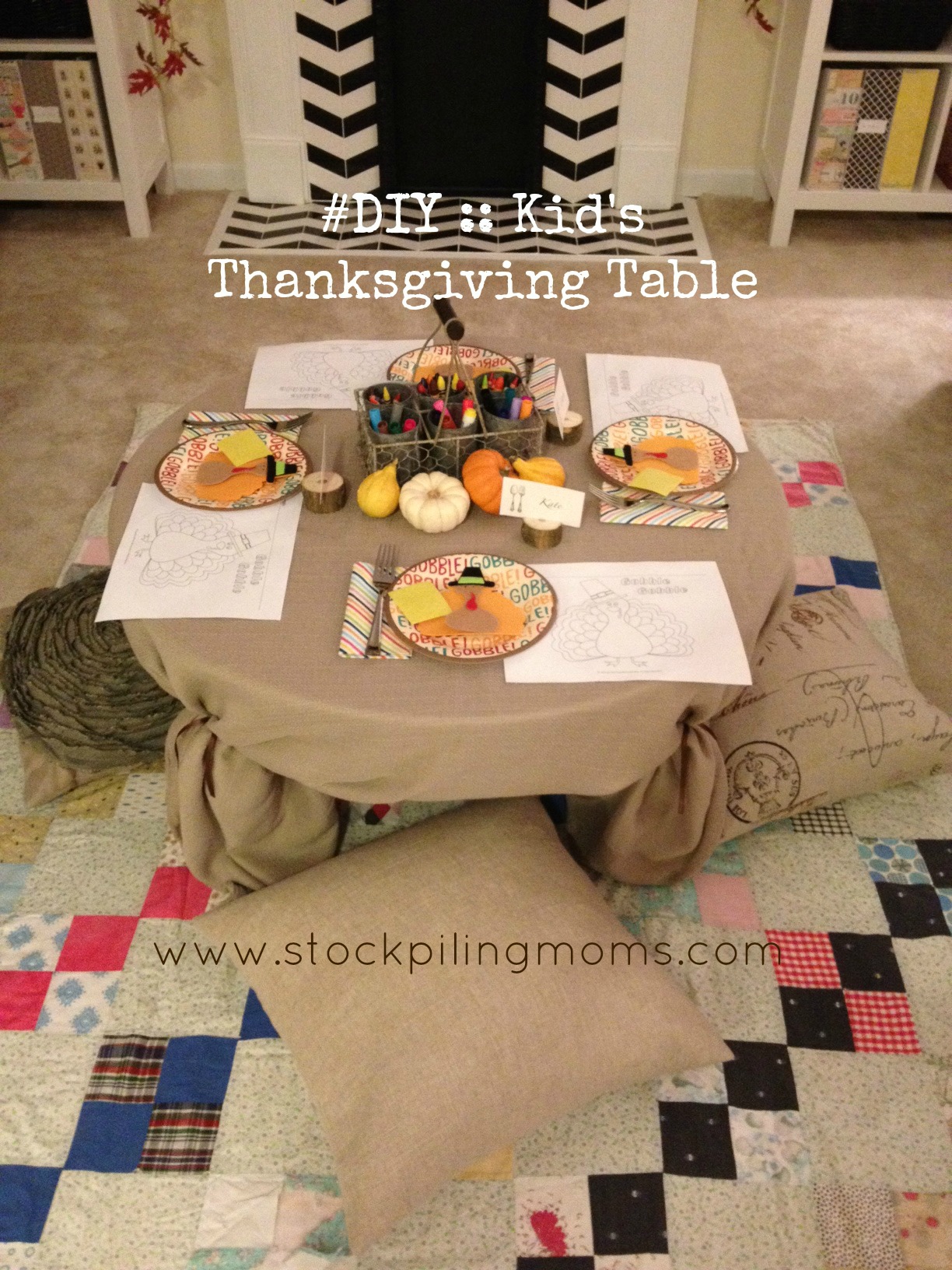 While the adults will surely appreciate the fine finishes on the "grown up table", don't forget about the little ones who will be guests at your home this year! This year we will have a few little ones ages 3 – 5. I wanted to do something special for them so they feel important and a little bit independent. The perfect way to accomplish this is by setting up their own table for dinner.
DIY Kid's Thanksgiving Table:
Supplies:
Small table with small chairs or pillows – we are using our round coffee table so they have a little room to spread out!
Tablecloth and a drop cloth to put under the table to catch any wayward food or drink spills
Colorful napkins and plates and disposable utensils
Printable coloring sheets (a quick search on the internet will turn up tons of free printables)
Containers of crayons, markers, stickers, etc.
Other crafts to keep the kiddos occupied
Name cards and holders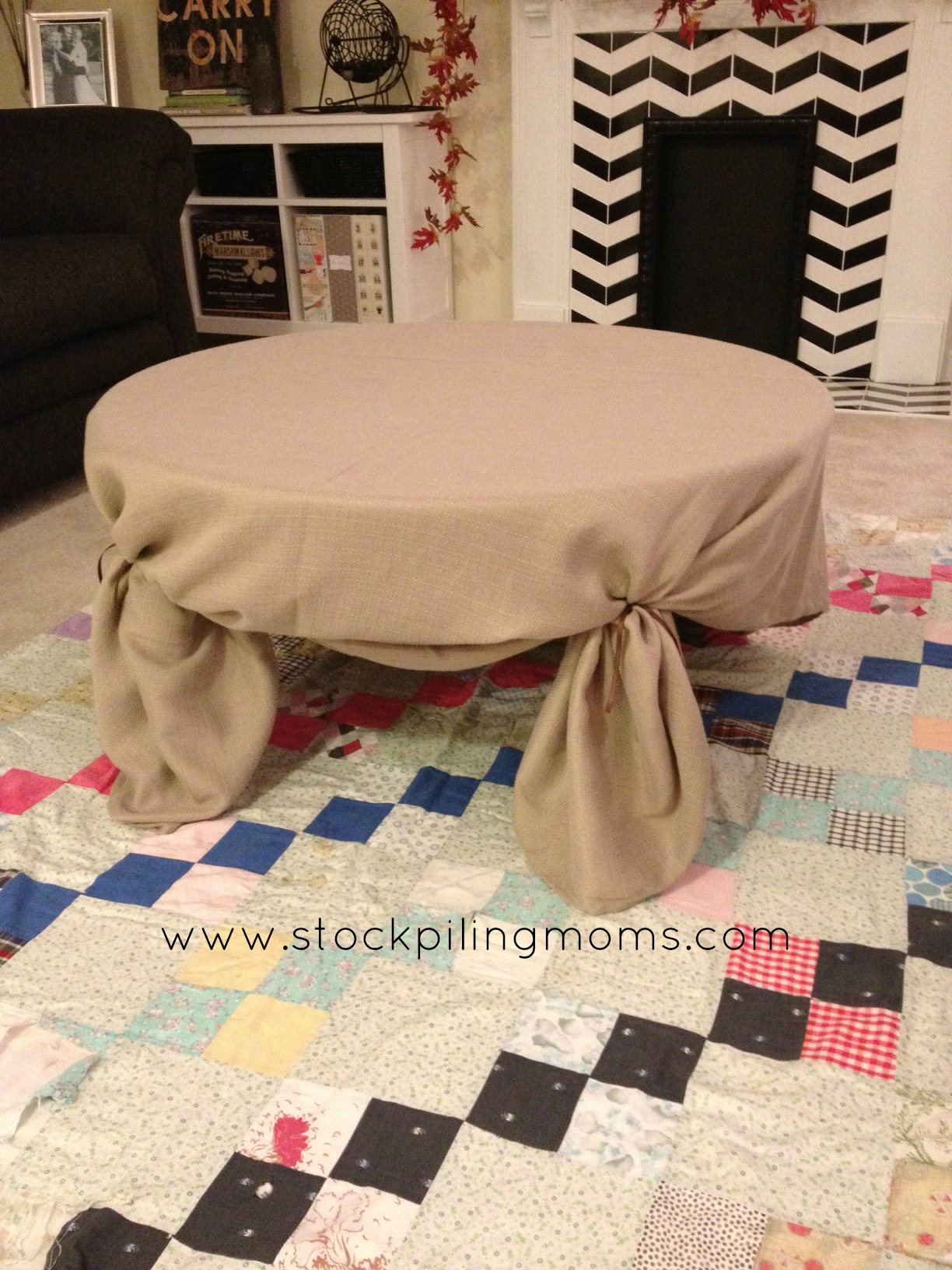 How To Decorate a Kid's Thanksgiving Table:
Directions:
Step 1: Cover the floor underneath the table with a blanket or other drop cloth that can be thrown in the wash.
Step 2: Cover the table with a table cloth or even try using brown kraft wrapping paper to provide an additional coloring surface for the kids.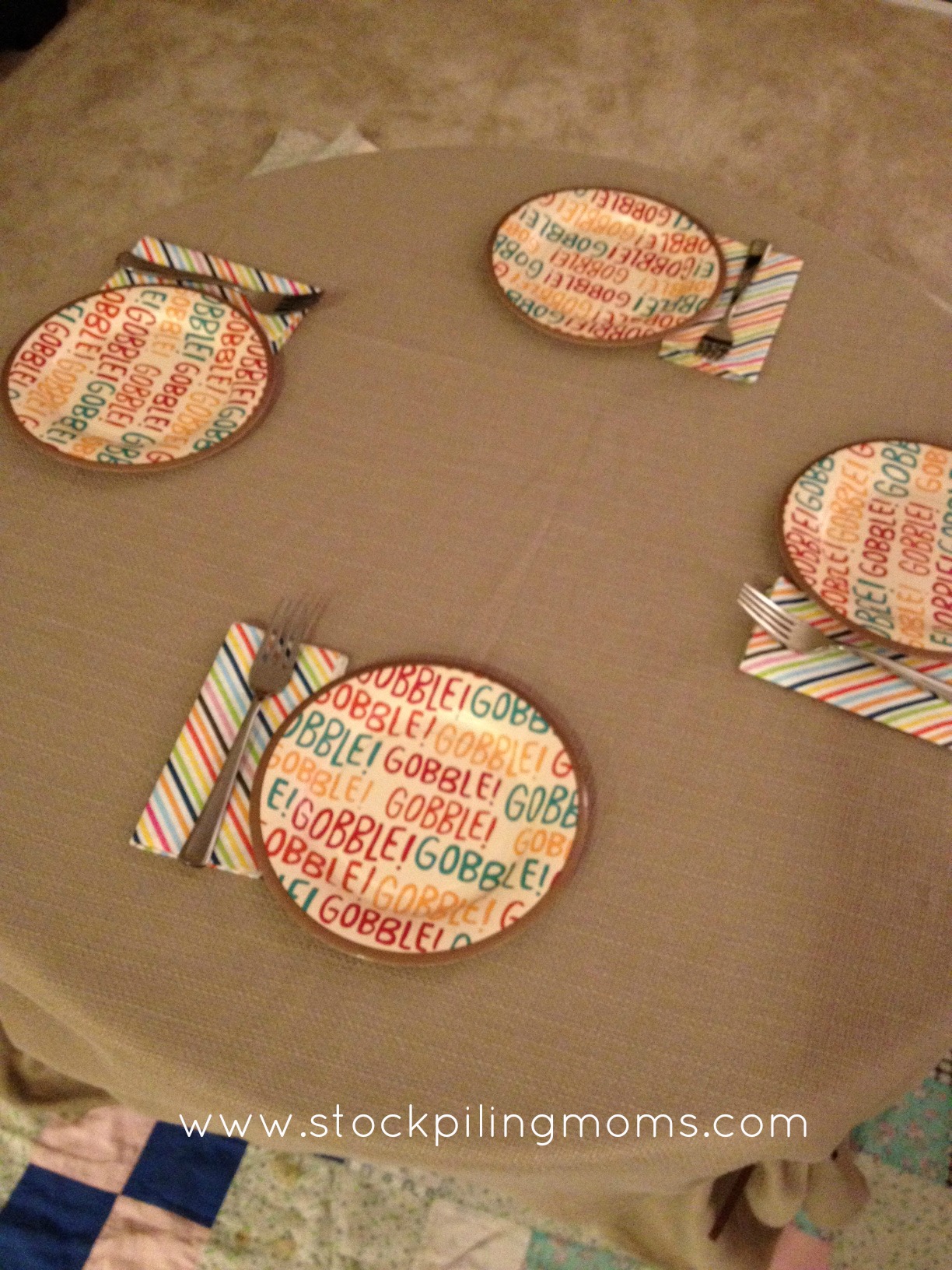 Step 3: Arrange fun, disposable plates, napkins and utensils. If you are nervous about drinks in cups, opt for juice boxes with straws.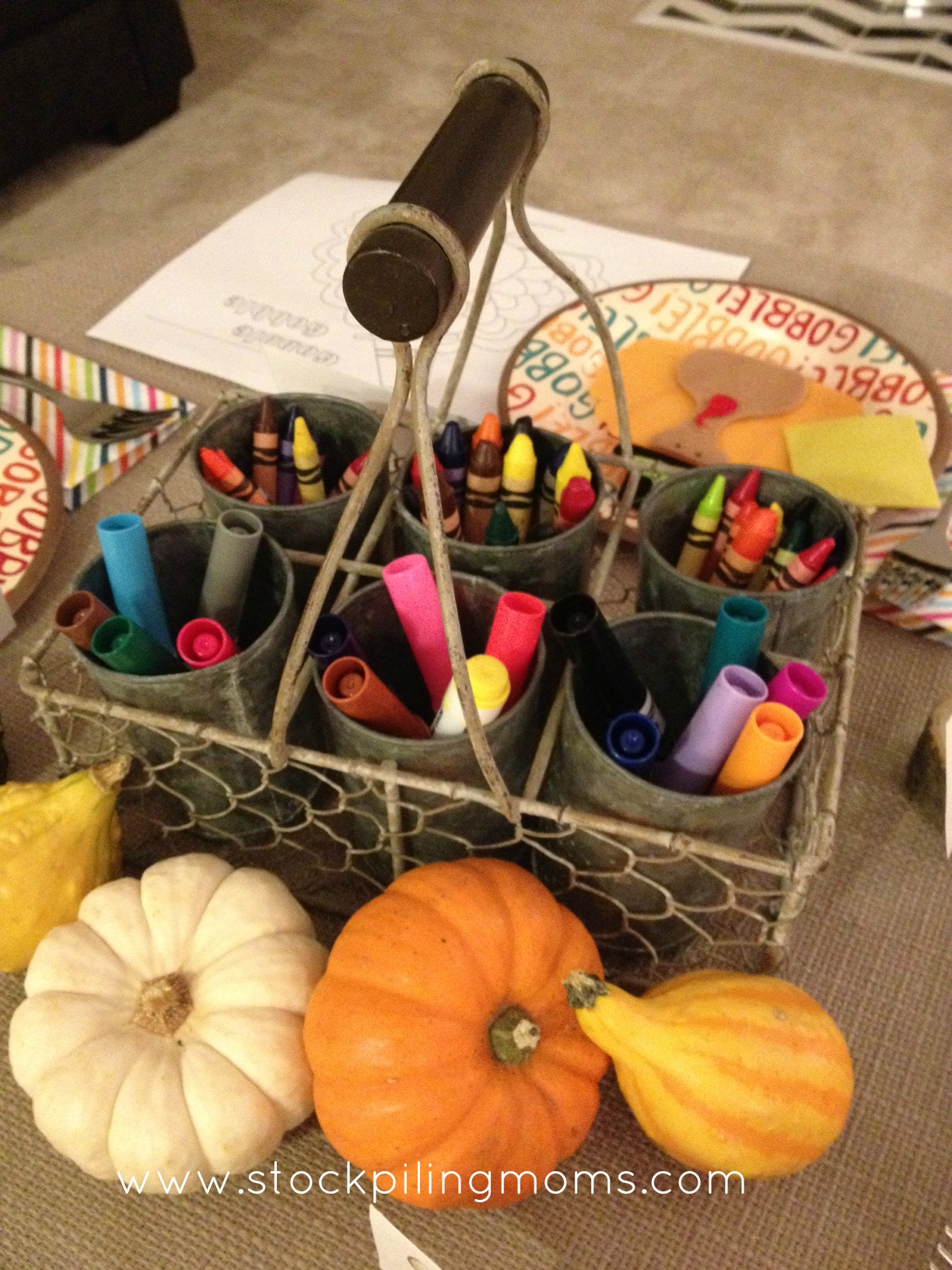 Step 4: Place containers of crayons, markers, stickers and other craft supplies in the middle of the table for easy access.
Step 5: Place printable coloring sheets by each child's plate.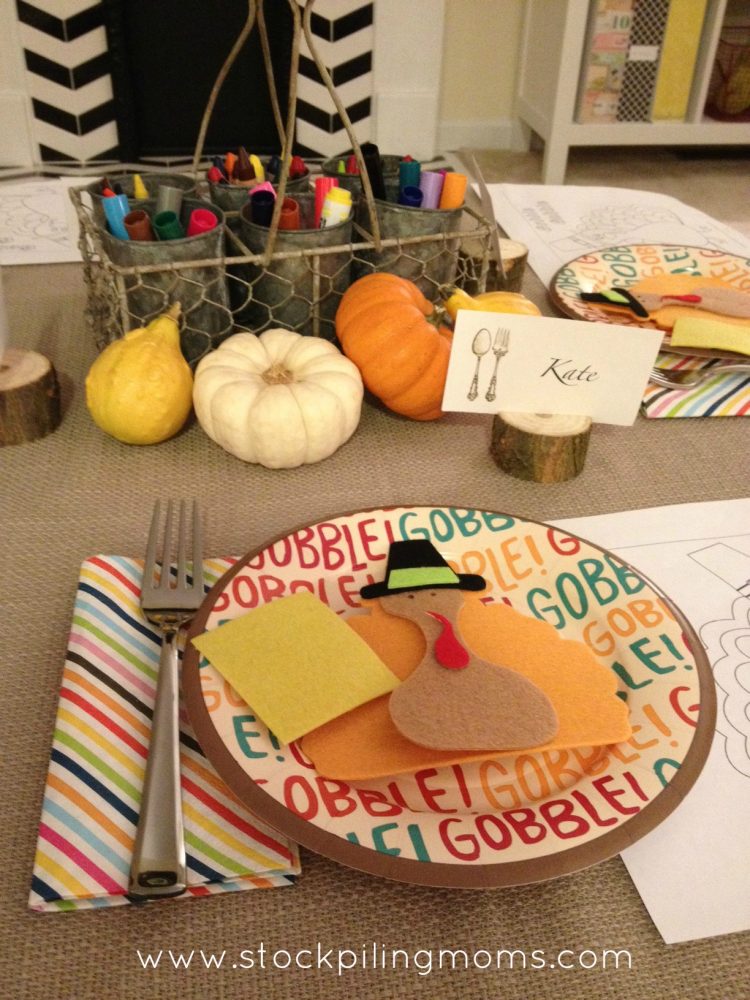 Step 6: I found these adorable "no glue needed" felt turkey crafts at Target!
Step 7: Be sure to place a cute name card at each child's place setting so they feel just like the grown ups!
We hope you enjoy this DIY Kid's Thanksgiving Table idea! Happy Thanksgiving! Gobble, gobble!
Thanksgiving Craft Ideas:
BEST EVER THANKSGIVING CROCKPOT RECIPES:
Turkey Breast of Wonder (Crockpot)
Crockpot Sweet Potato Casserole