DIY Flavored Salts and Infused Vinegar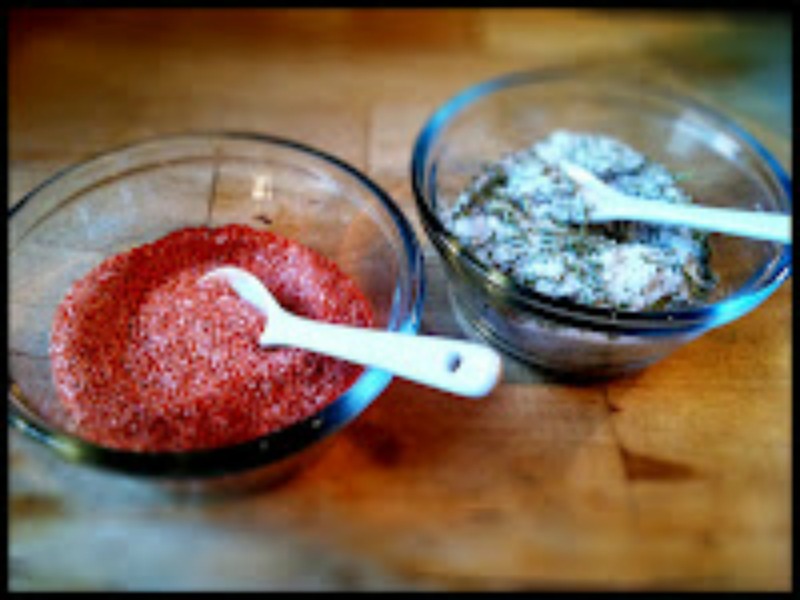 DIY Flavored Salts and Infused Vinegar are affordable gifts and great ways to use up those fresh herbs in your kitchen before they go bad.
This DIY is perfect for the gluten free community, but great for everyone to enjoy and a lovely DIY Christmas Gift idea. Be sure to give this idea a try because you can simply make your own flavored salts and infused vinegar and place into unusual jars, and they make great decorations and gifts.
Flavored Salt:
1.) It's best to use a higher quality of salt than regular table salt. I used kosher salt because that's my preference, but sea salt works great as well.
2.) Choose which spices and herbs you'd like to use. I was inspired by my recent trip to Hungary this past summer, so I chose to go with dried and smoked Paprika and my favorite fresh herb, Rosemary.
3.) In a food processor combine 1 part salt to 1/2-part herb [flavor]. Grind thoroughly on a low speed for a few moments until you've reached your desired texture. I found that using the pulse setting works best/
*If you choose to use fresh herbs after step #3 spread out your salt mixture onto a baking sheet and allow to dry for 24 hours before bottling.
4.) I chose to re-purpose old spice jars that I had been collecting to gift them in, but you can find other small containers at most crafts stores, local restaurant supply stores or thrift stores in your area.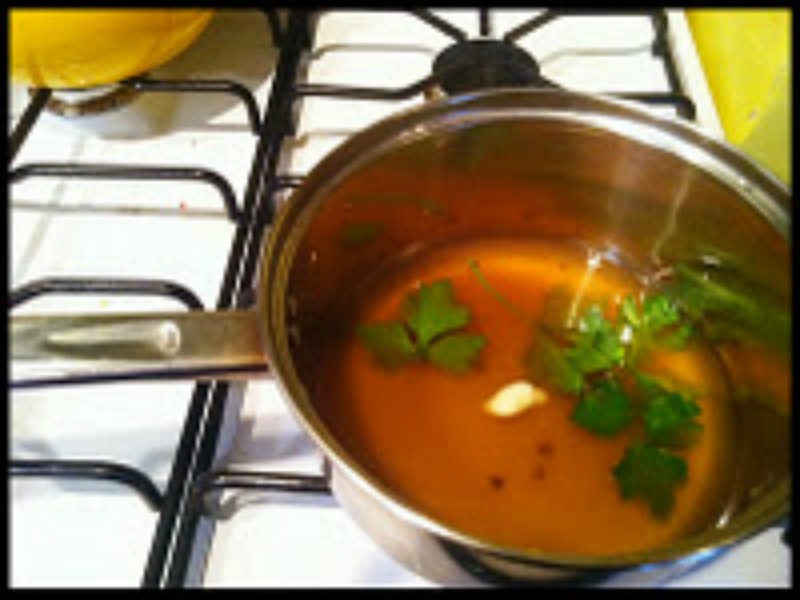 Infused Vinegar:
1.) First decide which type of vinegar you'd like to use. I went with my personal favorite, apple cider vinegar. (I especially, love this one this for its naturally gluten free components.) In a small pot combine 1 cup vinegar, 5 peppercorns, a few sprigs of fresh parsley, 1 clove of garlic and a pinch of salt. Bring to a boil and turn off heat. Pour the liquid and herbs into a air tight jar and refrigerate for 2 days. For every 1 cup of the mixture it will make enough to fit in an 8 ounce jar.
2.) After two days, strain the mixture in the jar of your choice and add the herbs and flavors as you wish, there are no rules! Today I made a Lemon Dill flavor by adding a few sprigs of fresh dill and a couple slices of lemon.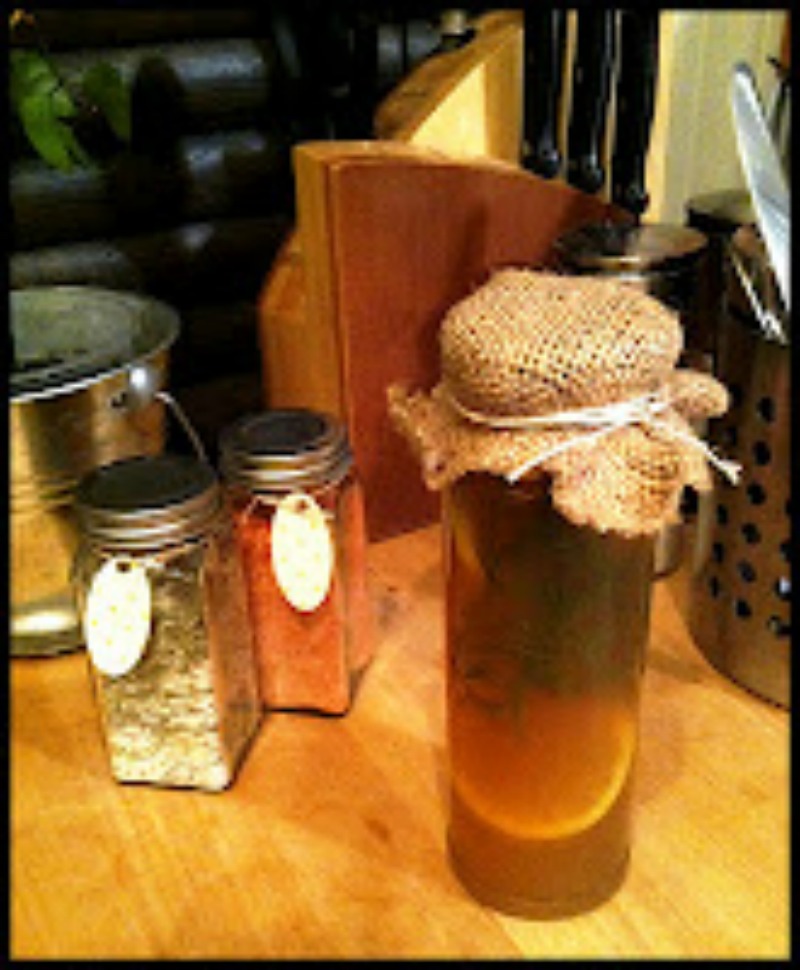 Some other great flavor combinations are: Garlic Basil in white vinegar, Cilantro Lime in rice vinegar, and Orange Raspberry in red wine vinegar.
Written by Sherrie, the founder of Living Simply Gluten Free. She cares about supporting local business, agriculture and protecting our beautiful Earth that gives us so much.
Other Posts You May Enjoy:
How to make a beaded bracelet – Frugal Gift Giving Idea
Gift Giving From Your Stockpile
Are you short on cash this holiday season?
How to Organize a Cookie Exchange
Inexpensive Teacher Gift Ideas

Melissa is a football and soccer mom who has been married to her best friend for 24 years. She loves sharing recipes, travel reviews and tips that focus on helping busy families make memories.