Disney Traveling With Toddlers
Here our my Disney Traveling With Toddlers Tips. We had a wonderful time in Disney World!! I have to say it was the best vacation I have ever been on! We traveled with another family. Between the two families we had a 1, 2, 3, and 4 year old! It was an experience and people looked at us like we were insane! We were, but we loved every minute of it!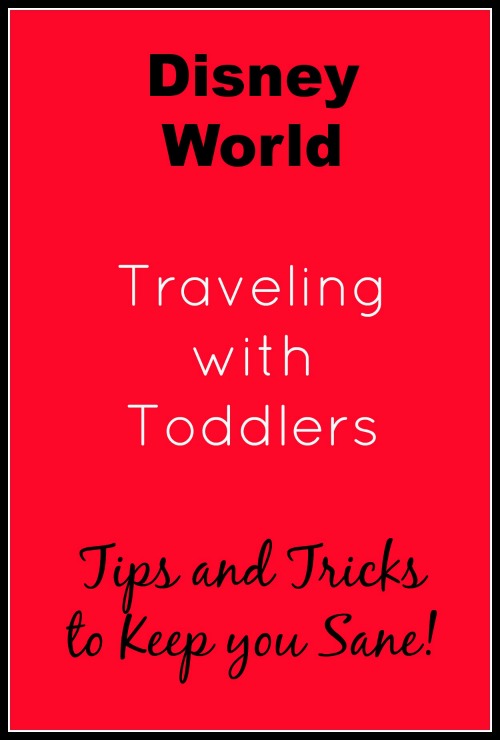 I have lots of tips to give you so I am going to spit them up and share them over the next couple of weeks! I will be posting each day of our trip along with tips and reviews!!
Disney World Travel – Tips For Traveling With Toddlers:
We flew in to Orlando airport around 12. It was an easy flight because we scheduled it around nap time. We got up so early that the kids were exhausted and fell asleep on the plane. Each kid had a coloring book, crayons, I spy book, snacks, and Hansen's Jr water boxes! (The Hansen's water boxes went right through security in their own quart size bag)
The wait at the airport for the Magical Express was long! I am so glad we took strollers for each child to sit in. We then were off to Port Orleans Resort, where we would spend the next 7 ½ days!
The Port Orleans Resort has a beautiful property with very long walks to and from the main building. It is a good thing when the kids are wild. It is a bad thing when the kids are tired. The rooms were nice but they were not as big as a deluxe room. The first night we were there we had to have the sheets changed. They did not look very clean. BUT, the staff was very apologetic and fixed the problem very quickly. They made sure everything was up to par for us!
We ate at the main building that day and the food was very good. Since we had the dining plan we did quick service meals there. We figured out at every quick service meal we should get a large bottled apple juice with the adult meal, juice with the kid's meals, and refill the mug, with fountain drink, we purchased for $12. This way we had a large apple juice for each child at the park that day.
We also ordered from Staples and had it delivered to the hotel. We ordered cookies, water, cokes, sprites, and apple juice! It showed up, they delivered it to our room, and there was not a charge from the resort! It was AWESOME!!
That night we went to the Polynesian Resort and attended the Luau! It was an awesome show and kept the kids attention for the whole 2 hours. This is quite a feat with 4 children who hit every age between 1 and 4. The food was great to! They served Pineapple bread, salad, ribs, chicken, rice, asparagus, and desert. Soft drinks, juice, milk, beer, and wine were included. The kids danced the night away!
We then headed to the Magic Kingdom for the 11:00 pm Spectromagic parade. We took the monorail there! It was perfect timing because there was no one there! It was a long day but the kids sat on the curb and gave high fives to the characters! It was so much fun! I really encourage people with children to not worry about schedules! Go EARLY, leave for naps, and go back at night! This is when the crowds are not as bad!
Travel Articles:
Shelley is a boy mom, marine wife, and is blessed with an amazing family. She loves sharing recipes, travel reviews and tips that focus on helping busy families make memories.