This Decoupage Recipe Box is a simple way to customize your box and make it fit your kitchen. I love gathering recipes to use for our meal plans. Whether they are recipes from blogs, or ones handed down from past generations, keeping them in a recipe box is just one of those things that makes me happy. Plus, it's a great way to keep your favorite recipes on hand to reference easily in the future.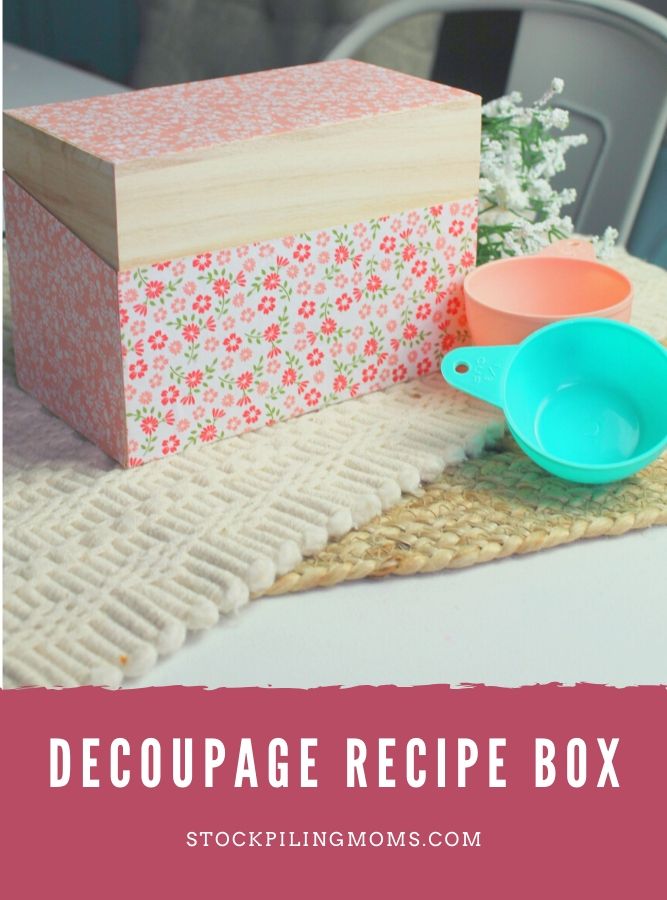 DIY Decoupage Recipe Box
I absolutely love the idea of keeping these recipes together and gifting them to my sons future wife. Keeping his favorites written down is an easy way to share a little something special about him and his childhood with the woman he chooses. While he is still a child at home, I plan to continue making note of those foods he loves, and adding them to this box.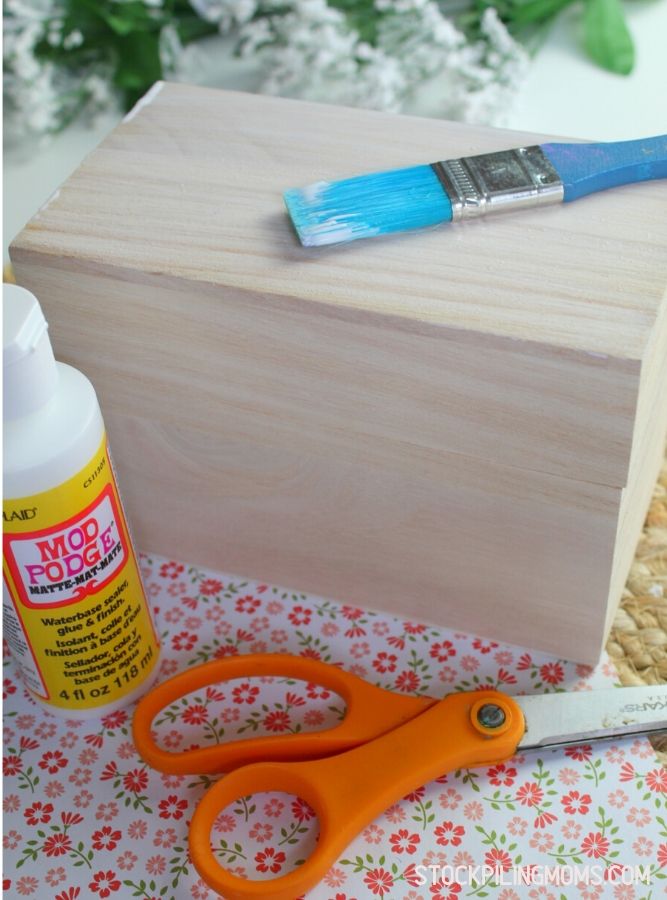 Supplies Needed:
Wooden box with lid (easy to find at Hobby Lobby or Michael's)
Scrapbook paper in your pattern choice
Mod Podge
Scissors
Sponge brush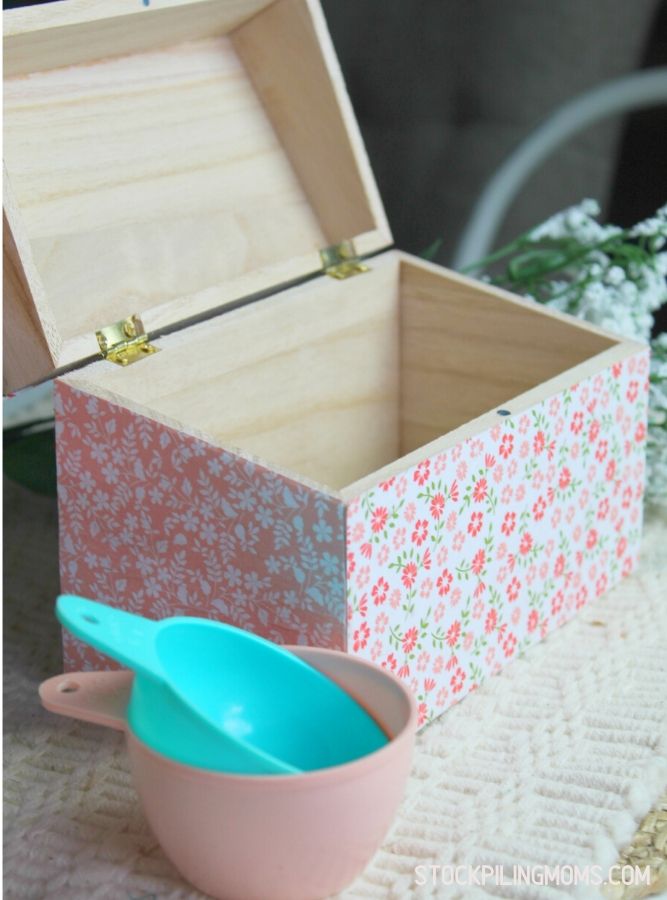 Note: You can find wood boxes in a variety of places including Walmart, Dollar General, and Hobby Lobby. Look for a box that is tall enough to close without crushing your recipe cards. A latch of some type is also ideal but not required.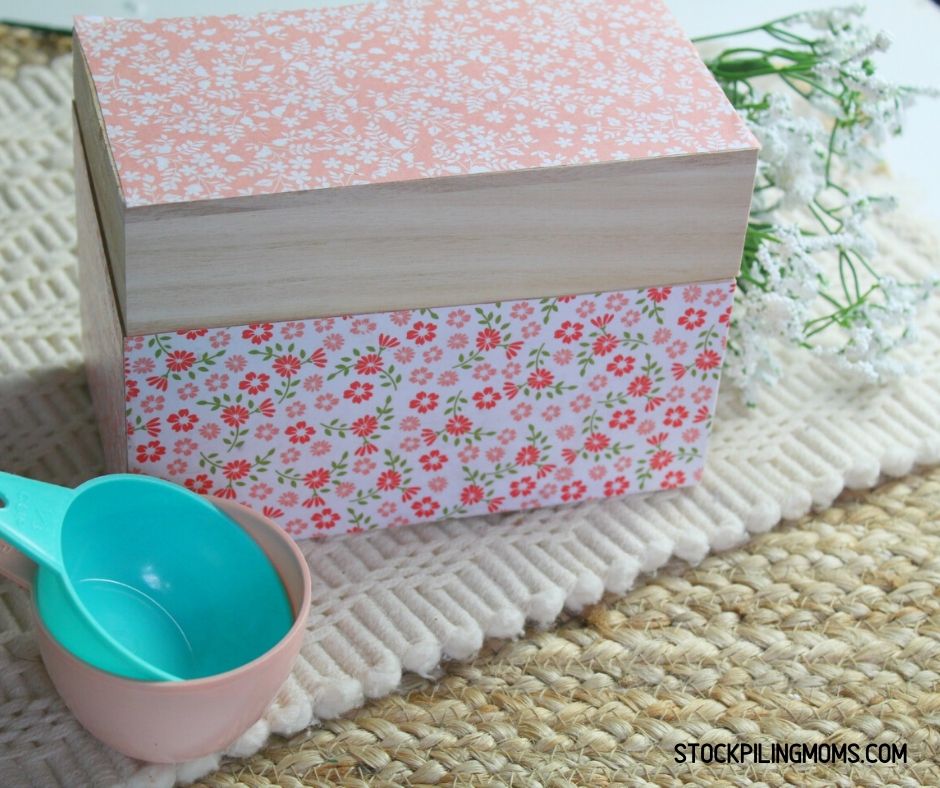 How to Make a Decoupage Recipe Box
1. Begin by wiping the outside of the box clean. You don't need to do anything fancy, just wipe it with a soft cloth and make sure it is dry.
2. Decide on the design of your recipe box. Look at the scrapbook paper you have chosen and decide how you want to arrange it. For ours, we opted to do a tear collage, tearing pieces of paper and applying them.
3. Use your brush to cover a small area of the box with ModPodge. Apply the scrapbook paper segment over the area and smooth out to get rid of air bubbles. Apply a second coat of ModPodge, this time over the paper you just applied. Make sure the ModPodge is smooth and free from bubbles.
4. Continue to process, covering the entire box.
5. Once the box is covered, apply a final coat of ModPodge over the entire box. Allow to dry.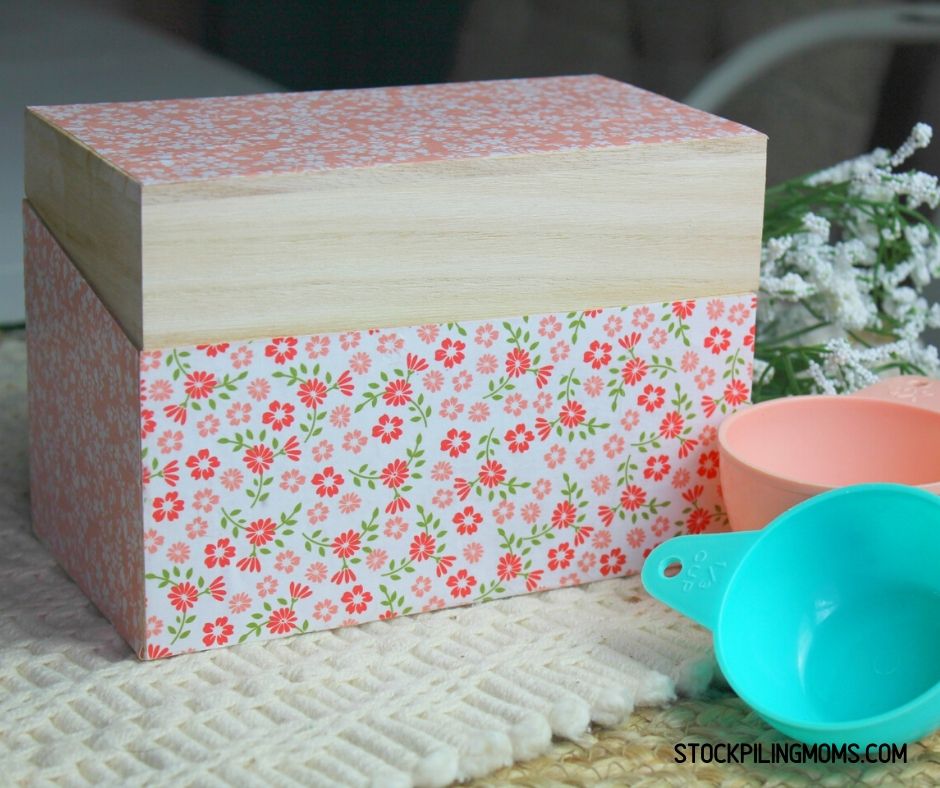 Once the finish is dry, you can put your DIY recipe box to use. Add your recipe cards inside so they will stay safe for when you need them! This would make a great graduation gift!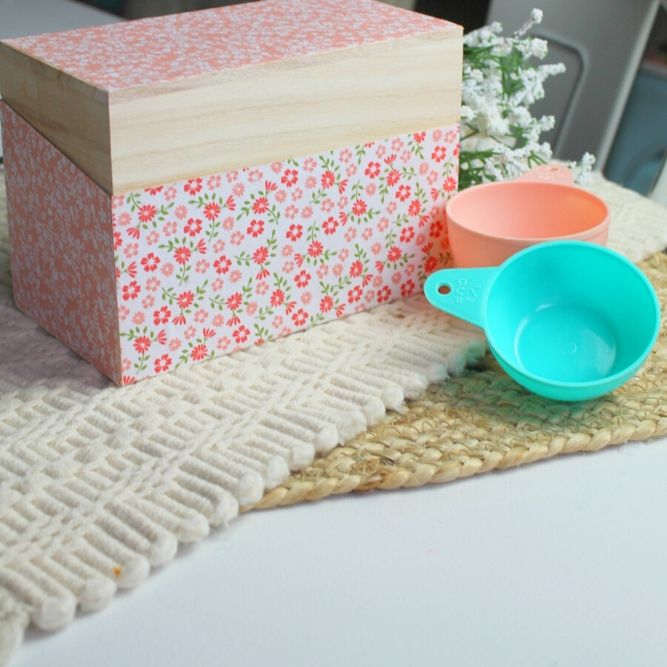 Some Recipes to Put In Your Box
Melissa is a football and soccer mom who has been married to her best friend for 24 years. She loves sharing recipes, travel reviews and tips that focus on helping busy families make memories.