Change Your Diet, Change Your Child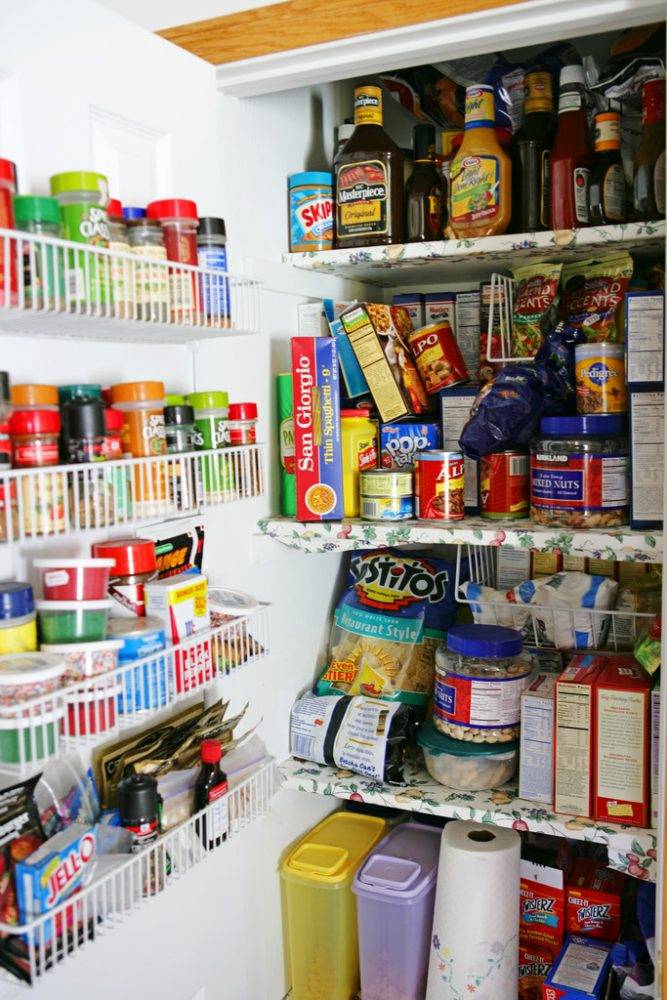 In this part of the Change Your Diet, Change Your Child – Autism Spectrum Disorder Series, I'll focus on how to clean up your diet and how to read a label. It's important to not get overwhelmed early on or you may give up on the gluten-free, casein-free diet. I recommend that if you have a hard time making major changes that you ease into this diet by first cleaning up what you are already eating, then move into removing more items. Reading labels will definitely help you to improve your diet and make you more aware of what you are actually eating.
Change Your Diet, Change Your Child:
First, begin by taking a look in your pantry and refrigerator/freezer. Look for items with colors and fake sugars, the items that have a long list of ingredients you can't even pronounce and remove these. (You might consider donating these items to a local food bank.) Next, begin transitioning yourself away from dairy products by purchasing milk alternatives (i.e., soy milk, coconut milk, or almond milk), cheese alternatives, and yogurt alternatives (So Delicious coconut milk yogurt is quite amazing, very much like the real thing).
Then, stop purchasing "regular" bread that contains gluten. Find recipes to bake your own treats like cookies, muffins, and breads, or consider purchasing some of the prepackaged items. Lastly, it's important to get to know the "Dirty Dozen and the Clean Fifteen" lists of pesticide-treated foods. You really don't need to buy everything organic, but there are 12 items you always want to buy organic if humanly possible.
Learning to read labels is going to be very important in this process. At first, it takes a while to learn the names of what ingredients you need to avoid, but you will get faster at it! I haven't had to refer to my "cheat sheet" in quite a while because I've trained my ingredient "radar" to know what things to look for on a label. Here are some good resources for lists of ingredients:
The best advice is to remember that the purer your food is, that means it's not processed in a factory, the better you can avoid these ingredients. Stick to the old adage of "shopping the perimeter" of the grocery store, except avoid the dairy case and the bread aisle! Also, start becoming comfortable with asking questions of your waiter or at a friend's home when they are serving foods; tell people you are "allergic to gluten and casein" and watch how much more concerned they become about your health.
If you simply say you don't want to eat those ingredients, people are far less likely to make an extra effort to keep them out of the food for you. In the next part of this series, I will discuss what to expect (and when) when you follow a GFCF Diet and also some of the pitfalls you may find when you are on this diet. In case you missed Part 1 you can catch up.
More Posts:
Change Your Diet Change Your Child Series – Autism Spectrum Disorder
Change Your Diet Change Your Child Series – Autism Spectrum Disorder – Part 2
Change Your Diet Change Your Child Series – Autism Spectrum Disorder – Part 3
Change Your Diet Change Your Child Series – Autism Spectrum Disorder – Part 4
Autism Awareness – The Story of Maximus
InTune Essential Oil Blend used for focus and ADD/ADHD
Rachel is the mother of a son with Autism. She and her family began eating a gluten-free, casein-free diet in November 2011. Not long after, she discovered that she too was intolerant of gluten and has happily enjoyed discovering new ways to find delicious ways to enjoy eating a gfcf diet. Please visit her blog to learn more.